When you buy an iPhone, iPad, iPod touch or Apple Watch, you definitely wish to see the big "Hello!" in different languages, even if it's a used one. If you come across the screen which asks you for an email and a password to access the phone or any Apple gadget, it means it's been "iCloud" locked.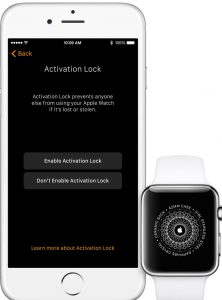 Part 1. Understanding the iCloud Lock on Apple Watch
1. What Is An iCloud Lock?
The iCloud Lock was first introduced in iOS 6 to protect your data on Apple devices in case of theft.  iCloud Lock means you can only access the device via email and password, which was inserted into the device by the previous user.
If you don't have the email and password, you will not be able to access the device. Sorry to burst your bubble but you've wasted your money on your just-bought used phone. But don't worry, keep reading. This post primarily discusses how you can go about an Apple Watch iCloud Removal process.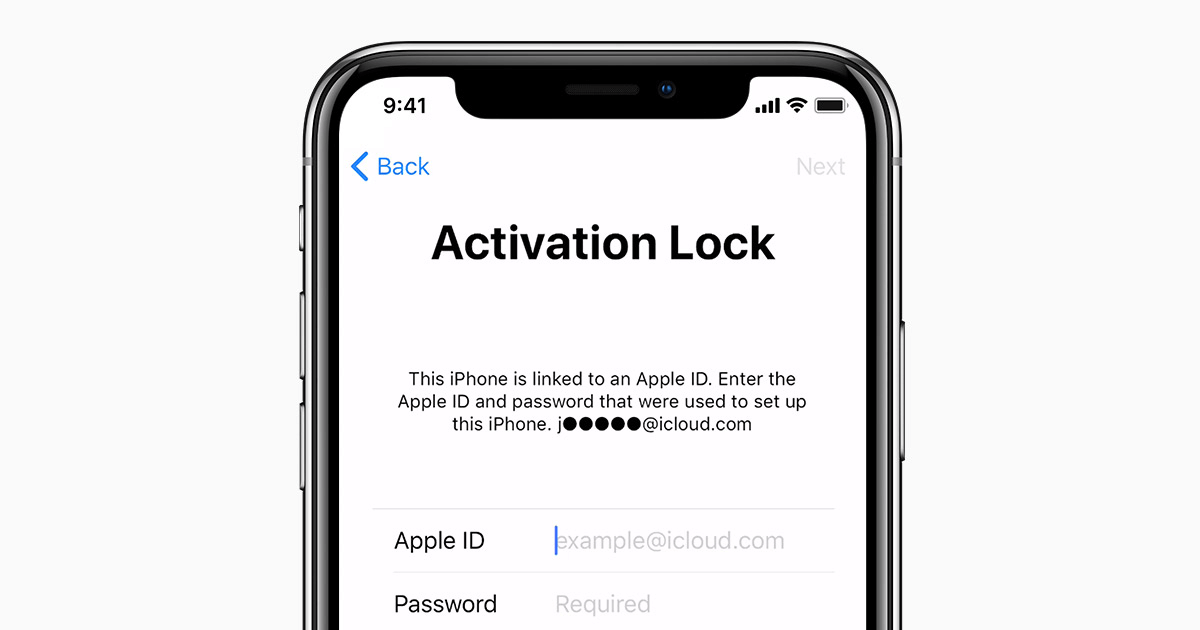 2. Can You Remove iCloud On Apple Watch?
Before declaring if an Apple watch is unlockable in the mentioned circumstances, we also consider its functions. Apple watch is based on iOS; the same operating system used for iPod and iPhone. It simply means you can work around it, just like you would on an iPhone and iPod.
This makes it clear that unlocking an Apple watch might not be a simple task. However, you can contact the previous owner of the watch or simply contact Apple if you have a valid receipt from an authorized seller; this would make things easier.
3. How to Know If an Apple Watch Is iCloud unlocked?
While you consider buying a second-hand Apple Watch, it can simply be checked or confirmed if it is iCloud locked by reading through the description. If you ever come across a seller who tries to lure you into buying the watch by lying, you can simply step back and go elsewhere. An honest seller would tell you instantly if the Apple Watch is iCloud unlocked or locked.
When the Apple Watch is on your hand, just switch on the device; if it asks for an email ID and a password, you'll know it's locked.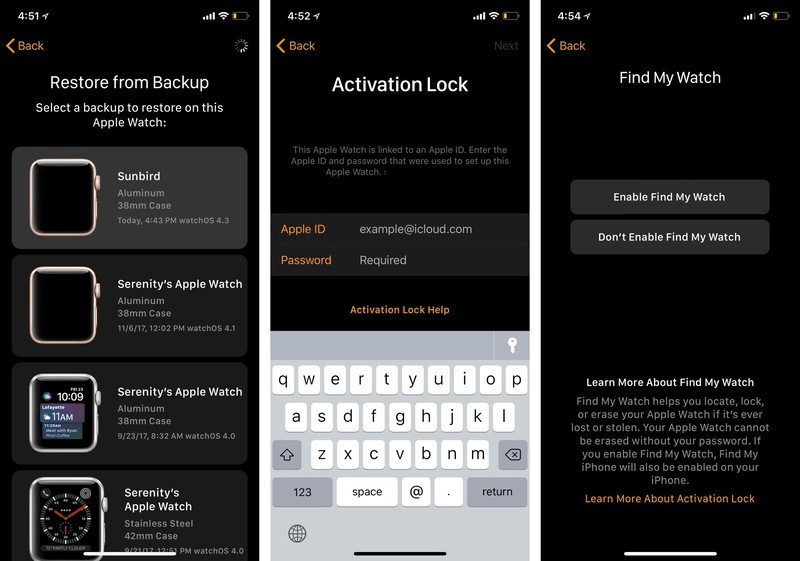 Part 2. How to Remove Apple Watch iCloud Lock?
An Apple Watch iCloud Removal might seem like a daunting task, but it can be done in a few simple ways.
Remove Apple Watch iCloud Lock Remotely
You can ask the previous owner to use their iCloud for one of the quickest and simplest ways to remove the activation lock. The previous owner must log in to their account on iCloud.com and click on the Settings option that is available on the main menu.
In Settings, there will be an option available called My Devices.
You can find the paired Apple Watch in the listed devices.
Once the device has been found in this menu, clicking the X button will cancel that activation lock.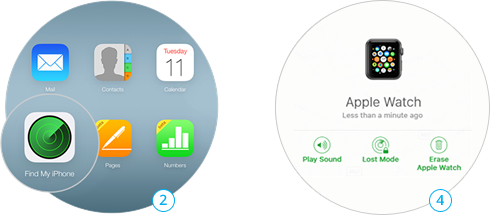 Remove Apple Watch iCloud Lock Using Paired iPhone
You can also use various available services that can unlock iCloud accounts without a password, allowing you to remove the iCloud account from the Apple watch and bypass the activation lock. If your Apple Watch and phone are close to each other, then unlocking or removing the activation lock by using the iPhone is still a possibility.
For this, you will need to have the Watch App installed on your iPhone.
Simply open the application on your iPhone, click on My Watch.
Select the Apple Watch in the My Watch page, then click on the circled "i" (information icon) next to the name of your watch.
Next, select it to un-pair the Apple Watch.
A pop-up will prompt you to un-pair the device, and once clicked, you will have successfully un-paired the Apple Watch.
Please note: If you delete any data manually while signed into iCloud, this will remove the content from your iCloud account and any linked devices.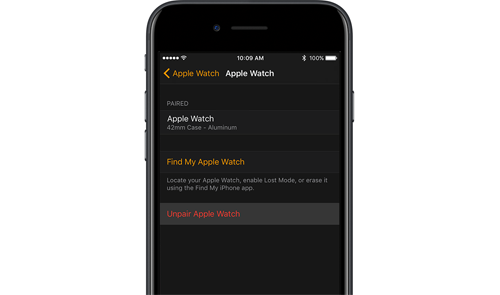 Bonus Tip: How to Unlock iPhone Apple ID by Removing Apple ID?
In the same way of an Apple Watch iCloud Removal, you can also follow certain steps to unlock your iPhones by removing the pre-existing Apple ID.
Removing Apple ID on iPhone is quite simple. We highly recommend iMyFone LockWiper to help you unlock Apple IDs, iCloud accounts, screen passcodes, Screen Time passcodes, and MDM locks. iMyFone LockWiper has four great modes that make it easy to solve all these problems.
iMyFone LockWiper allows you to:
Remove Apple ID accounts from iPhones, iPads, and iPod touch
Change to a different Apple ID or creating a new one
Fix the "Your Apple ID has been disabled" issue
Steps to Remove iPhone Apple ID:
iMyFone LockWiper allows you to remove an existing Apple ID from your phone in quick, easy steps without even having the need of a passcode. Here's how you can do that:
Connect your iPhone with a PC and open the LockWiper application.

The main interface shows you four options to choose from. Click on the "Unlock Apple ID".

Next, the software gives you some info before asking you to press "Start to Unlock".

If the Find My iPhone feature is activated on your mobile, go to your Settings app and Reset All Settings.

Once done, your iPhone will be free from the Apple ID. You'll be able to enter a new one and start using it as a brand new one.
Conclusion
In conclusion, the iCloud lock is a safety measure that Apple uses to ensure that the device is difficult to use if it was stolen from the owner or lost. However, it is still possible to receive a locked Apple product even if it was sold honestly and fairly. While it looks complicated, Apple Watch iCloud Removal is quite simple and the process can be made much easier if you have receipts for your purchase.
However, the use of services such as iMyFone LockWiper, for example, can be used to unlock Apple IDs and iCloud accounts without the use of passwords. Whether you have bought a new Apple gadget or are looking to sell your current one, the information above should be quite useful.