No More Password Typing to Unlock Mac! My iWatch Does it For Me.
I never knew the Apple watch's unlocking feature had gotten me so addicted until one day. I had to manually unlock my Mac even when I was wearing my Apple watch. After some research, I figured out that this issue of "apple watch not unlocking Mac"usually happened after the macOS Big Sur update.
Let me explain how you can keep using the Apple watch unlock while running Big Sur.
Part 1: How to Fix the Problem When Apple Watch Is Not Unlocking Mac?
Apple watch not unlocking your Mac and typing in the long and complex password, again and again, is a frustrating situation. Here is an essential guide to fix this problem.
1. Check the basic requirements
The most evident and fundamental step in fixing this problem is checking the requirements. Your primary setup must adhere to the condition for the Apple watch's unlock feature to work. Check the following to see if your system is compatible with this feature.
Your system must be a 2013 Mac or the latest to use the Apple Auto-lock feature.
Two-factor authorization is required for this feature too. In case this is not available, then you must enable the two-step verification procedure.
Also, make sure your Apple Watch and Mac are using the same account to log in. If you have separate accounts logged in both devices, Auto-lock won't work. It happens a lot within my family *Blush*
Both your devices must have password-enabled accounts.
Last but not least, the compatibility of systems is essential.
| For Apple watch series 0,1,2 | WatchOS 3 or later | macOS Sierra or later |
| --- | --- | --- |
| Apple Watch Series 3 | WatchOS 4 | macOS High Sierra or later |
2. Sign out of iCloud, reboot, and sign in again
To sign out of your Mac, navigate to Apple Menu > System Preferences. Now click your Apple ID and go to the overview tab and click the Sign out button.
To sign out of your iPhone, go to Settings > Your Name and click Sign Out. Enter your Apple ID password, and tap Turn Off. Select the data that you want to keep on your device and click Sign Out. Tap Sign Out again to confirm signing out iCloud.
3. Disable the automatic login
Automatic login does not work with the auto-lock feature, so you must ensure this is disabled. Navigate to Mac System Preferences > Users Groups Options, set automatic log in to "off".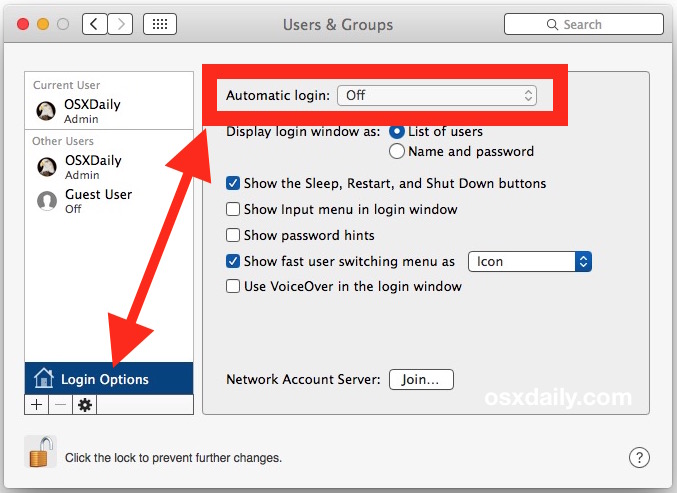 4. Check updates
If your system has any compatibility issues and updates are available, then running an update is your best bet to fix any software glitches.
On your iPhone, launch the iWatch app.
Goto My WatchGeneral tab.
Click on software update and install the available updates.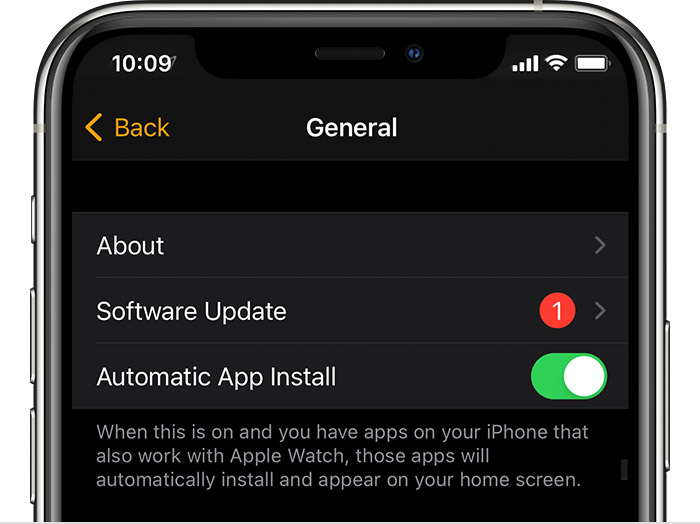 For your Mac
Launch Mac App Store Updates.
Install the available macOS update.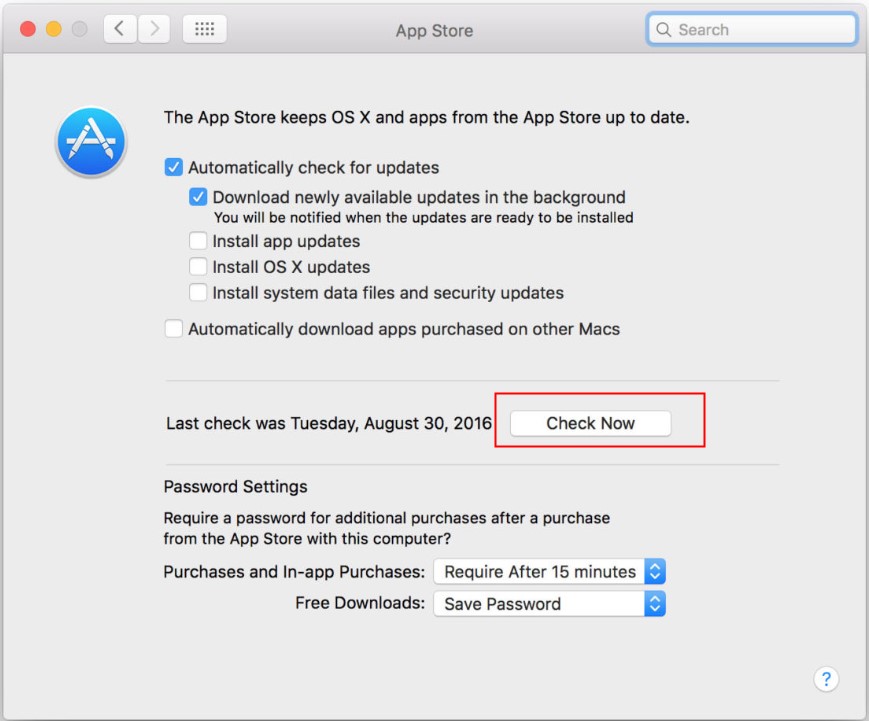 You must check if the auto-lock is working after rebooting the system to re-enable it.
5. Reset the radio
You must check that the auto-lock feature works by both Bluetooth version 4.2 and Wi-Fi connections. Sometimes, these connections can go idle, thus disabling the auto-lock functionality. To reset these connections, you can turn the device in airplane mode, which will disable all connections. Now disable airplane mode, and the device will reconnect to Wi-Fi and Bluetooth. You should disable and enable connections on Mac too.
6. Delete Keychain Auto Unlock Files
Open "Keychain Access".
In the top menu bar, select "View" and enable "Show Invisible Items".
Search for "Auto Unlock" entries.
Select all entries with Auto Lock --- and delete. Beware, this will reset/disable auto-unlock on other Macs if you use other Macs.
Now search for AutoUnlock.
You will see 4 entries like "tlk" "tlk-non-sync" "classA classC." Delete them too.
Open "Finder" and go to "/Library/Sharing/AutoUnlock.
Delete two files "ltk.plist" and "pairing-records.plist"
Go to System Preferences>Security Privacy. Check to enable "Use your Apple Watch to unlock apps and your Mac." If the first attempt is not successful, try again, and even trying after several hours works for some people.
7. Reboot everything
To hard-reset your Apple Watch, press and hold the digital crown and side button for at least 10 seconds till you see the Apple logo.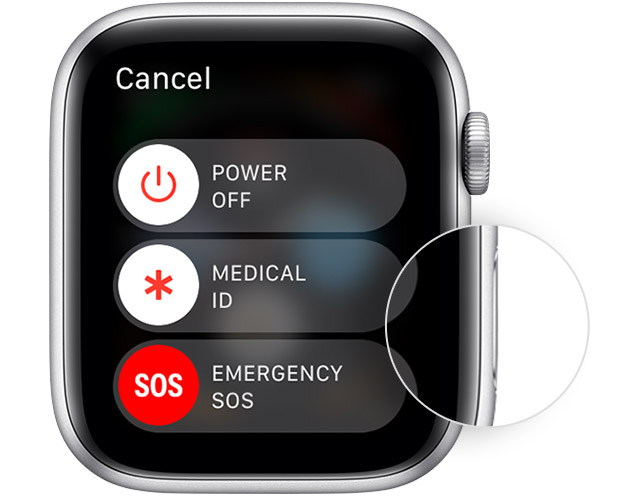 On your Mac, click the Apply button and press the Restart button.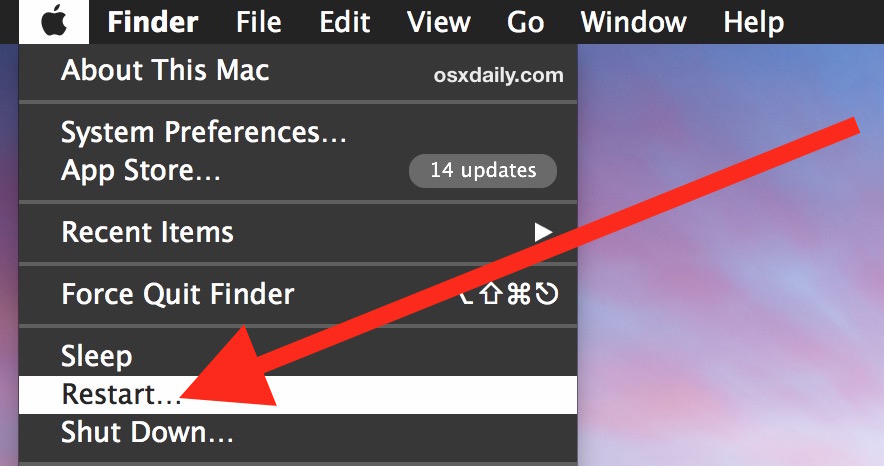 Note
Ensure you
make a backup of your devices
before attempting this solution, as it can result in loss of data.
8. Re-pair Apple Watch
A misconfigured connection between your iPhone and Apple watch can make your Auto-lock feature malfunction. Though re-pairing is an undesired activity, it has the potential to fix the issues.
Start Watch app on your iPhone.
Go to the My Watch tab.
Click on ___'s Apple Watch and then click the info button, i.e., I with a circle.
Click unpair Apple Watch.
You will have to follow the pairing process again and re-enable Auto-unlock in your Mac's system preferences.
9. Contact Apple
If the no solution discussed above works, then your last resort is to contact Apple. They can see if your devices have any hardware or software issues.
Part 2: You May Want to Know: How to Unlock iPhone?
Apple devices are the most secure gadgets in the market. However, this blessing sometimes turns into nightwear if you forget your Apple Id or password. iMyFone LockWiper is an application that helps you come over Apple ID and iCloud ID and password issues.
Let us see how you can use this app to unlock Apple ID without a passcode.
Step 1.Download, install and launch the iMyFone LockWiper application.
Step 2.Connect your iOS device to your computer.Make sure you click 'Trust this computer' if asked.
Step 3.Click the 'Start to Unlock' button.
If the Find My iPhone feature is disabled on your iPhone, your Apple ID unlocks process will start as soon as you click the Start to unlock button.
It may take some time, so relax and wait till you get the success message.
If Find My iPhone is enabled
If Find My iPhone is enabledthen there is an extra step involved.You will need to reset all settings on your iOS.
If two-factor authentication is enabled, the extra step is to confirm it manually.
iMyFone LockWiper is a reliable and easy-to-use application to unlock your iPhone if you lose or forget your passcode.
Conclusion
Mac updates can cause this issue but then these updates are essential to keep all the features working. This article discusses the most reliable solutions to the problem of "apple watch not unlocking Mac". However, the success of these solutions depend on the underlying cause of the issue