Whether you have issues in unlocking your Apple watch or forgetting the passcode and not getting what to do, here is the complete guide for you on how to unlock Apple Watch without iPhone.
Part 1: How to Unlock Apple Watch Without iPhone?
Sometimes you just want to do the workout just with Apple Watch and leave iPhone at home. However, you still want to unlock Apple Watch without iPhone. You can achieve this by the following steps:
Turn on Wrist Detection
On your iPhone device, in the Watch app, go to My Watch then tap on General then Wrist Detection. Turn this option on.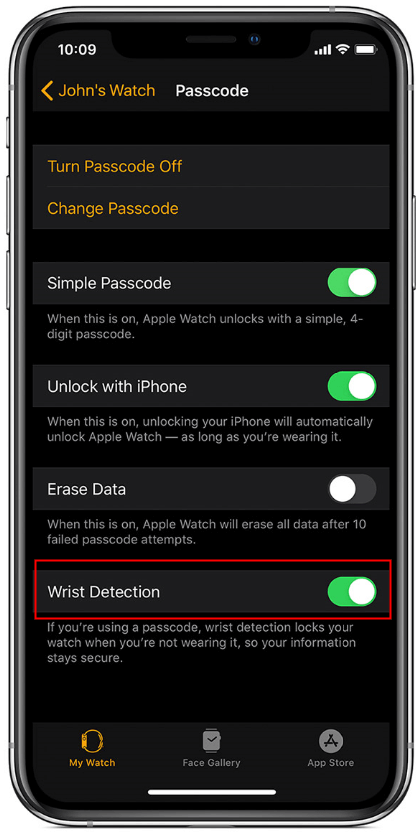 Open the Settings app on your Apple Watch. Tap Passcode.Then turn Wrist Detection on.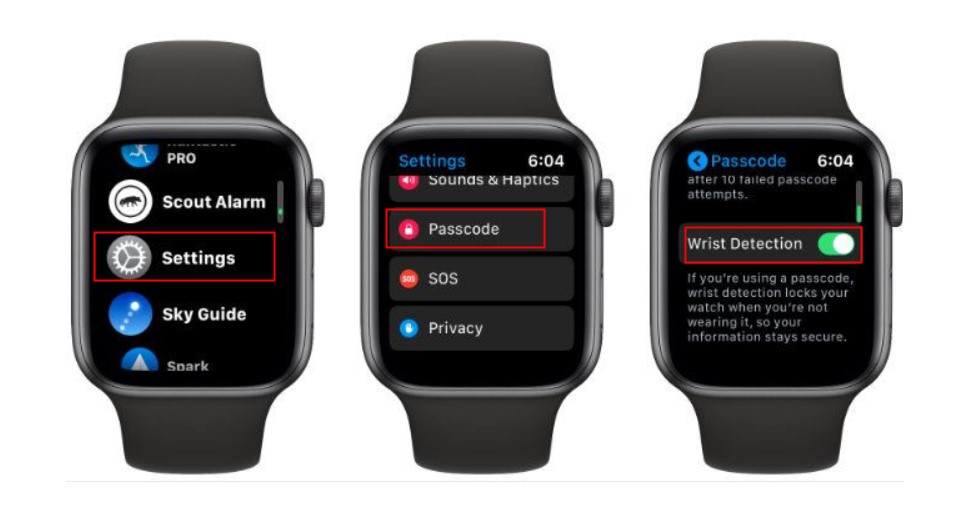 It'll then stay unlocked until you remove it from your wrist. When you remove the watch, it will get locked automatically.
Turn on Passcode
On Apple Watch:
Open Settings app, and after that go to passcode option.
Next, click on Turn Passcode On .
You will be then you will be directed to set a passcode. At first, you will have to enter a 4-digit passcode (you might change it later).
To set a passcode, you will have to enter the passcode. You will have to confirm it again, to ensure you entered it rightly.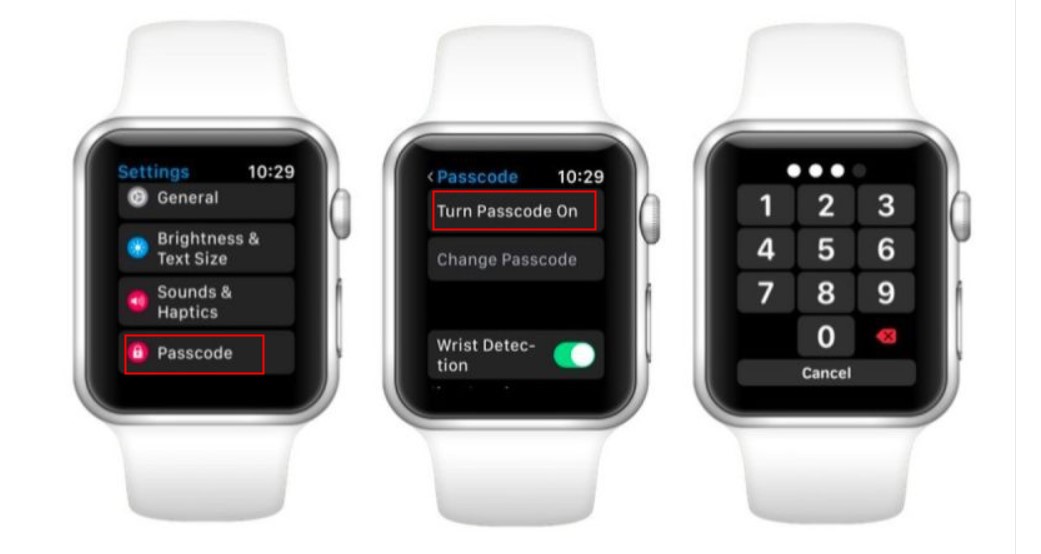 On iPhone:
In the Watch app of your iPhone device, move to My Watch, then Passcode. Turn the passcode on.

On the Passcode settings screen, turn on Unlock with iPhone option as well.
After putting the watch on your wrist, the watch will unlock either unlocking your iPhone or unlocking your watch manually.
Note
If you choose to turn on Wrist detection and passcode on iPhone, you need to have your iPhone by your side and set up those steps before going out.
If the previous methods can't make any difference, there is one more way.
3. Reset Apple Watch
Put your watch on its charger, and then keep it there until you complete these steps.
Tap and hold the side button till you see Power Off.

Tap and hold the Digital Crown till you saw Erase all the content as well as settings.

Press the Reset button and click on reset again in order to confirm.
Wait until the process to complete and after that, set up your Apple Watch again.
Note
If you erase all the content and settings, it will erase all your data, media, and settings from the Apple Watch. Please back up your Apple Watch.
Part 2: Popular FAQs about Apple Watch
1. How to set a longer passcode to unlock Apple Watch?
If you have an Apple Watch, you know very well that the simple passcode for Apple watch stands for a four-digit passcode. If you turn off this setting, then it means that you will be able to set a longer password as compared to simple passcode for better security. But for this, you first need to enter the previous password twice. But once you toggle this switch, you will have to enter your current password before entering the new one. You will be able to do this password entry on your Apple watch by itself.
You could enter max 10-digit passcode. To pick up an appropriate password for the Apple watch will be a balancing act between increased security and easy to use. To create a 10-digit long passcode is quite easy on your Apple watch. But to remember this much long password is a bit hard. So you might need to safe your diary.
2. What if I turn off the Wrist Detection on Apple Watch?
If you turn off your wrist detection, then it will have the following effects on Apple Watch features:
Few Activity measurements will not be available.
When you use Apple;Pay on your Apple;Watch, you will be instantly entering your passcode when you double-click the side button to authorize the payment.
Notifications and Heart rate tracking are turned off.
Apple Watch Series 4 and Apple;Watch;SE and later will not automatically make an emergency call even after it has recognized a hard impact fall.
Apple Watch will no longer automatically unlock and lock.
Part 3: You May Also Want to Know: How to Unlock iPhone? - Use iMyFone LockWiper
iMyFone LockWiper could help you easily remove iCloud account/ Apple ID from iPhone. This tool uses the most advanced software to unlock disabled/locked iPhone, bypass iCloud activation lock without password and remove Apple ID without any hassle and with simple minutes. What's more, it is very easy to use.
Note
iMyFone lockwiper only supports already activated devices.
Conclusion:
Under the guidance of those steps, you can easily unlock your Apple Watch without iPhone. If you have the problem with unlocking iPhone, LockWiper is really worth a try.