Connecting your Apple Watch to a cellular network allows you to send notifications, messages, listen to music, and much more. But sometimes, you need to unlock the carriers, so you can use them for other devices. But what if we tell you we have the easiest methods to unlock carriers on Apple Watch? See the guide below for all details.
Part 1: What Does Unlocked Carrier Mean in Regards to Apple Watch?
Apple Watch SE Cellular models allow you to text, call, and much more when your iPhone is not around. However, to start the process, check the supported carriers and eligibility criteria. Therefore, if you heard this term, "Unlocked Carrier", it means that the watch is not locked to a specific cellular carrier. To unlock the carrier, you have to make sure that your device is unpaired or not linked with the cellular plan.
Part 2: How to Unlock Carrier on Apple Watch?
There are different ways that you can try to unlock Carrier on Apple Watch. Let's discuss them one by one.
1.Remove Carrier from iPhone
To unlock the carrier, you have to remove your cellular plan, and for that, what could be better than using iPhone? The Good news is that Apple allows you to remove cellular plans using iPhone. Check the steps below for more details.
On the iPhone, open the Apple Watch App.
Now, select the My Watch, and tap Cellular.
You will see the information button; click it.
You will see two different options, Manage Carrier Account or Remove Carrier Plan. Since we want to remove the plan, so click the "Remove Carrier" option.
In case you want to unpair, contact your carrier, which will help remove your cellular subscription.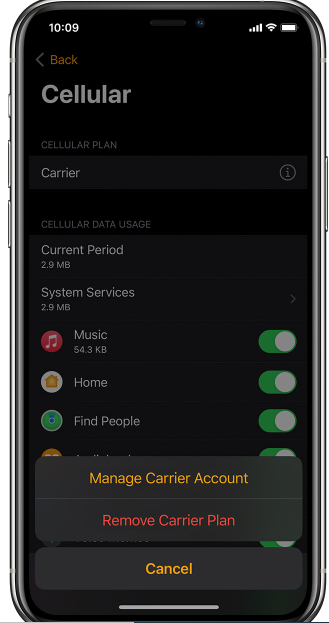 Note
You can also select the "Erase All" option to remove the plan, but it would be possible only if you have an unpaired Apple Watch.
2. Erase and Unpair from Apple Watch
Read the steps below to unpair your Apple Watch.
To unpair, you have to keep iPhone and Apple Watch close together.
Now, open your Watch app on iPhone, visit My Watch, and click on the All Watches option.

To Unpair the watch, click the "Info" option and select the Unpair option.

In case you don't want to pair again, you can select the Erase All option to remove the cellular plan.
To complete the process, click the "Confirm" option. You have to enter your Apple ID and password.
Part 3: How to Switch Carriers on Apple Watch?
To switch the carriers successfully, you have to change the cell carrier. You can either contact your carrier or try the steps mentioned below.
Click the Watch button. After that, tap My Watch and select Cellular under the General option.
You will notice that it will automatically change to your new carrier.
In case if carriers are not switched. Follow the steps below to add the carrier manually.
Click the Info button next to your current carrier's name.
Now, select the "Remove Carrier Plan" and wait for a while. It will remove your carrier plan. But to cancel the plan, you have to select your respective carrier.
After that, again tap "My Watch" and select the "Cellular" option.

In the fifth step, click the "Set Up Cellular" option. Make sure to follow all the directions on the screen. You can also pick the new plan for your watch.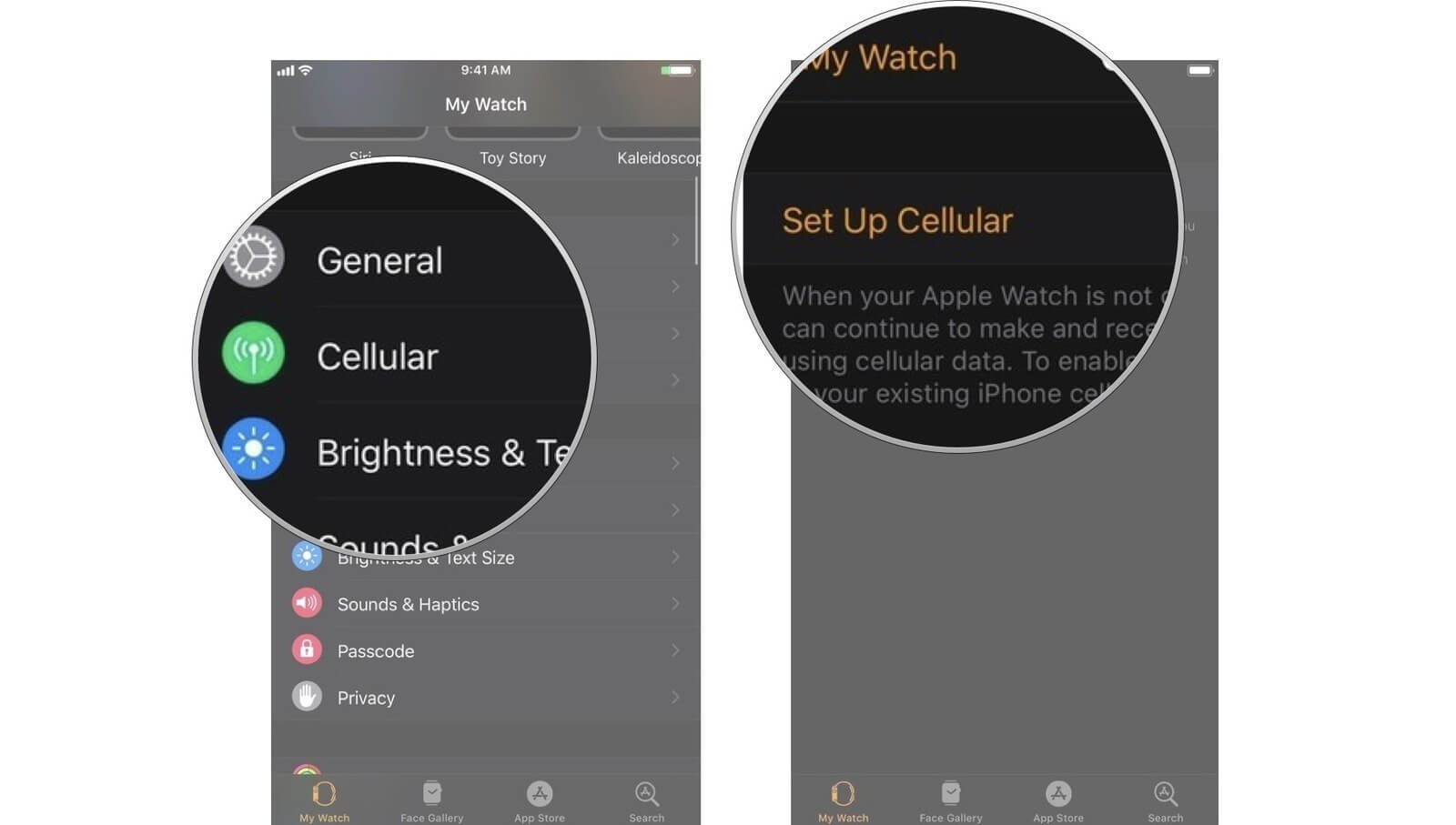 Part 4: Poupular Frequnetly Ask Questions (FAQs)
1. Are Apple Watches lock to a carrier?
Apple Watches are not locked to specific carriers and can be used in other devices. But to use it in a new device, make sure that you have removed the carrier plan from your previous device. If you have any question, you can contact your carrier.
2. Are Verizon Apple Watches unlocked?
The watch is not locked by any technical settings. However it happens that Verizon has a commercial policy to only accpet the devices onto the network which was sold or supplied through Verizon. If Verizon is having problem with implementing the change, continue to communicate with them and then contact Apple Support.
Part 5: You May Also Want to Know:
How to Unlock iPhone Without Passcode?
iMyFone LockWiper allows you to remove locks from various devices, including iPhone, iPad, iPod touch, etc. Using it, you can easily remove iCloud account locks and passcode. Besides, it has advanced features that allow you to bypass screen time and restricted passcodes. However, to use this software, make sure that you can easily access your settings as it works with activated devices.
How to use iMyFone LockWiper
Here are the steps that you can follow to unlock the iPhone screen passcode.
Step 1.Launch the app and select the "Unlock Screen Passcode"option.
Step 2.After that, click Start and connect your device using a USB cable. Make sure not to disconnect the device during the whole process.
Step 3.Once your device is recognized, the tool will automatically download the firm package.
Step 4.After the package is downloaded, click "Start Extract" and wait for a while.
Step 5.Now, select the Start Unlock option and enter 00000 to confirm the unlocking process. Click "Unlock".
Within a few seconds, your device will be unlocked, and you can enjoy all the amazing features.
Conclusion
Knowing the right techniques,unlocking carriers on Apple Watch is not a difficult task. iMyFone LockWiper is also the right tool to unlock iPhone when you forget the passcode.