Why do people need an alternative to iCloud when it comes to backing up and restoring their phones? Isn't the official Apple way good enough? The truth is that iCloud has a lot of shortcomings. For one, it only comes with 5GB of free space, which isn't enough for a lot of people. Also, it can't back up your music, and you will need to be connected to a Wi-Fi network to backup and restore your data.
So let's take a look at some alternatives to iCloud for backing up and restoring your iPhone:
iMyFone iTransor iPhone Backup & Restore Tool (iOS 12 Supported)
iMyFone iTransor is a great tool that allows you to backup and restore your iPhone very easily. It gives you a lot more freedom than iCloud, and you also have the choice to save your backups wherever you want. Its features include:
Key Features:
Supports third-party apps, such as back up only WhatsApp data or WeChat data.
Restore your backups either entirely or selectively as well.
Export data from your iOS devices or old backups to your computer or other locations.
Compatible with iOS 12/11/10 and earlier iOS versions.
As you can see, iTransor gives you a lot more control over your backups than iCloud does.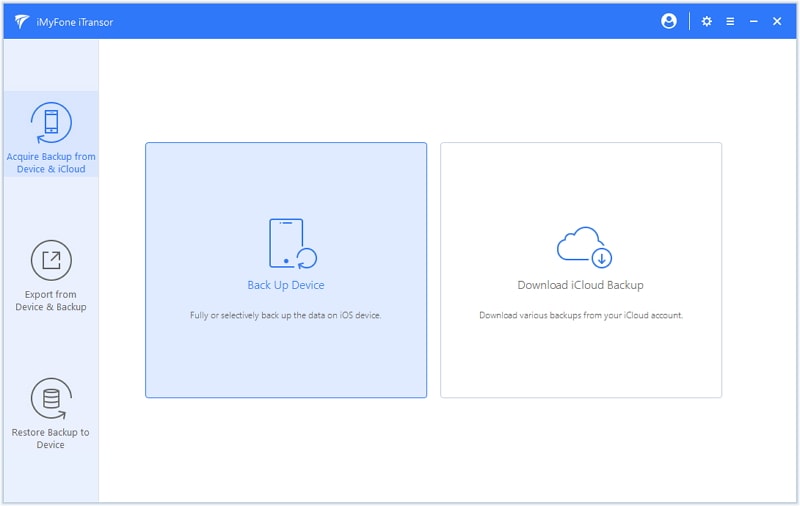 Pros
There are no storage limitations, so you can back up as much data as your computer (or any other physical medium you have) can hold.
It doesn't have to affect the other data on your iPhone. You can restore specific sets of data, including contacts, messages, WhatsApp, or WeChat without overwriting what's already on your iPhone.
It comes with a free trial version that allows you access to a few interesting functions.
Cons
It isn't free—but that's not surprising, considering how useful it is. It comes with a trial which allows you to selectively back up iPhone free of charge, though, so you can try it out before you buy.
CopyTrans Shelbee Backup and Restore Tool
CopyTrans Shelbee is another application that allows you to back up and restore your device. You can back up things like messages, the contents of your camera roll, calendar, and other data, without having to use iTunes at all. It will let you save your backups anywhere you want, and even lets you set up incremental backups so that you don't have to constantly remind yourself to do it. The interface is very simple and easy to use as well.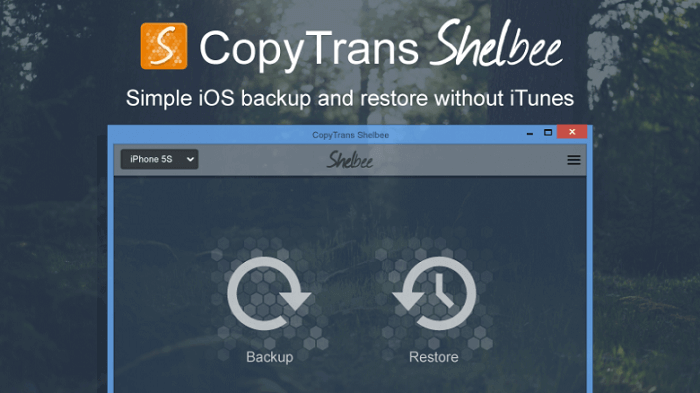 Pros
Cons
You can only back up and restore your whole device for free. You can't make partial backups.
If you want to restore individual data types, then CopyTrans charges.
Amazon Cloud Drive
Amazon Cloud Drive is a cloud service that allows you to store your backups online, on Amazon's secure servers ("the cloud"). The main benefit of this is that it's accessible anywhere, since it is always online. It's also easy to use and fairly simple to set up if you already have an Amazon account. Amazon is a fairly trusted company that has a lot of reliable services.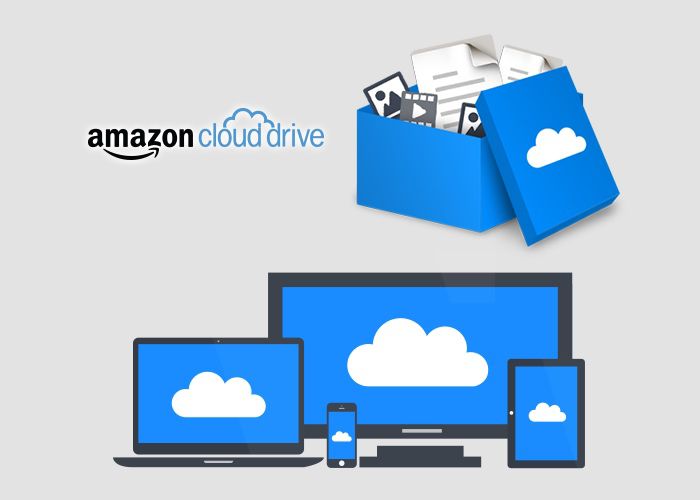 Pros
It's free.
Your backup is available anytime, anywhere, since it is on "the cloud."
It works on your Mac and your iPhone.
Cons
If you have a lot of media and other data on your iPhone, you might not be able to use Amazon Cloud Drive for free. Once your data exceeds 5GB, then you have to start paying.
Though this is a fairly remote danger, whenever you put data on "the cloud," it is on an external server beyond your control, so it can be subject to a data breach. Think twice before putting very sensitive data online.
Dr. Fone iOS Data Backup & Restore Tool
Dr.Fone iOS Data Backup & Restore Tool is yet another backup tool for your iOS device. It allows you to backup your phone and save it wherever you want. You can also restore the backup easily, and you don't need iTunes to do this. You can export your data to various common formats, which is a definite advantage if you want to view your data on other devices. The interface is fairly easy to use and it's a simple program to learn.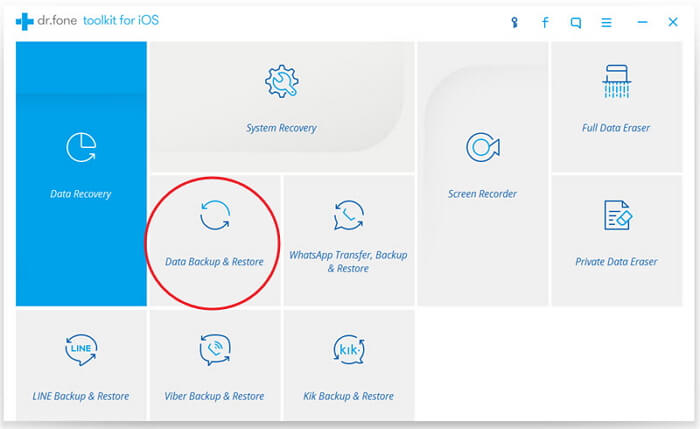 Pros
You can export your data to .csv, Vcard, or even .html format.
It's easy to use.
Cons
Unfortunately, it's part of a larger, more complex tool called the Dr.Fone ToolKit that you have to download. If you don't need all these extra functions, it can be a waste of space, but the backup and restore function will only work if you have all of this software.
You can only back up and restore built-in iPhone apps.
There are many different alternatives to using iCloud for your backups. One of the best, though, is iMyFone iTransor. With iTransor you can save your backups wherever you want, and you can also create and restore partial backups for your device running iOS 12. You simply have a lot more control over your data.