OKCupid is location based and will only show you people near you. But what if you don't like any of them and want to expand your options? That's why many people want to change the OkCupid location.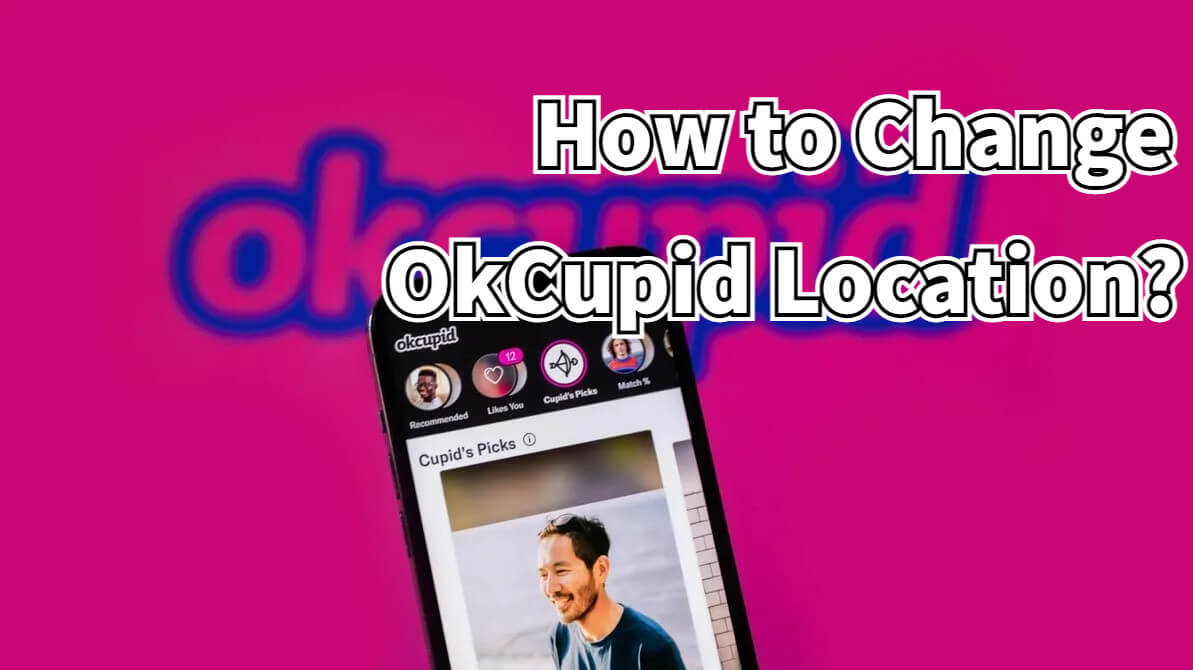 Apps like OkCupid are a big part of the dating world, and if you're serious about finding love, you'll want to have a place on these apps. One of Tinder's competitors, OKCupid is essentially a US-based dating and friendship app. Because of this, many people are adjusting their OkCupid location settings to make it appear that they are in one location and they are in another. Just read this article and learn how to change location on OkCupid.
Part 1: How Does Location Work on OkCupid?
Apps like OkCupid are a big part of the dating industry. If you're serious about finding love, you'll want to have a strong presence on these apps. Fake OkCupid positions are a key aspect of the operation. To show nearby potential matches, it needs to know where you are. This will not help you find the date and will prevent you from using the app.
OkCupid uses the GPS on your device to determine your location, and when disabled, uses information from your router and ISP to determine your location in the world. There are legitimate security concerns when you leak your location on dating apps.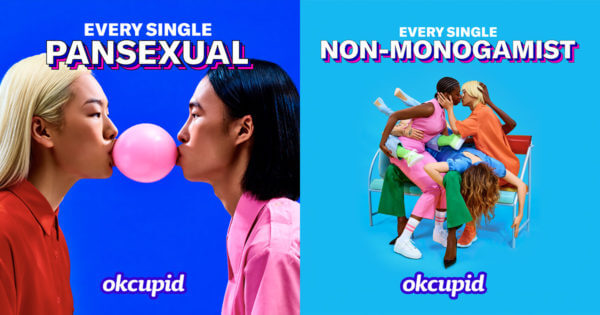 According to OkCupid, if you turn these features on, when you use your phone, it will collect additional location information about your longitude and latitude and may save your device's coordinates to provide you with certain features. This information helps us identify your physical location and makes it easier for you to interact with other users by allowing the information to be displayed and shared with other members who choose to view nearby posts. If you're curious about how to control your location, this section is for you. You can fix your problem or spoof your location.
Part 2: How to Change OkCupid Location?
How to change distance on OkCupid? Say you're in New York and want to meet someone in Hawaii. You might try changing your preference to that location. In fact, there are many ways to change the location of OkCupid, but which one is the most effective and convenient? Today I will share with you 3 of the most common and effective methods.
1

Change OkCupid Location with Location Spoofer
---
The best way to fake a location on OkCupid is to use a new age spoofer with today's technology and be safe. iMyFone AnyTo is a 100% free and secure tool that you can use to spoof your location online and teleport anywhere in the world. You will be safe, secure and keep your privacy. Also, the tool is absolutely easy to use and has a flawless user-friendly interface.
iMyFone AnyTo location changer has many advanced features and functions to meet the different needs of iOS or Android devices for location spoofing. Let's check.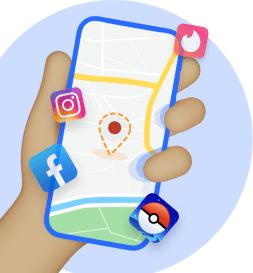 Change GPS Location on iOS/Android
Change the OkCupid location of your GPS to anywhere in the world.
Plan a route and move on it at a customizable speed.
It works very well with location-based apps like Facebook, Snapchat, Bumble, and other popular social media platforms.
Be compatible with both Android as well as iOS phones.
No random ads popping on your screen while using this program.
Watch Video Tutorial to Spoof Your GPS Location in 2022
(Note: If you have installed iMyFone AnyTo on the computer, drag the video bar to 0:28 to skip the downloading and installation part.)
Let's see how to use the program:
Step 1: Click the Try It Free button below to install iMyFone AnyTo on your computer. Then open it and click Get Started. Connect your phone to the PC via USB. Click Trust on the device for the prompt.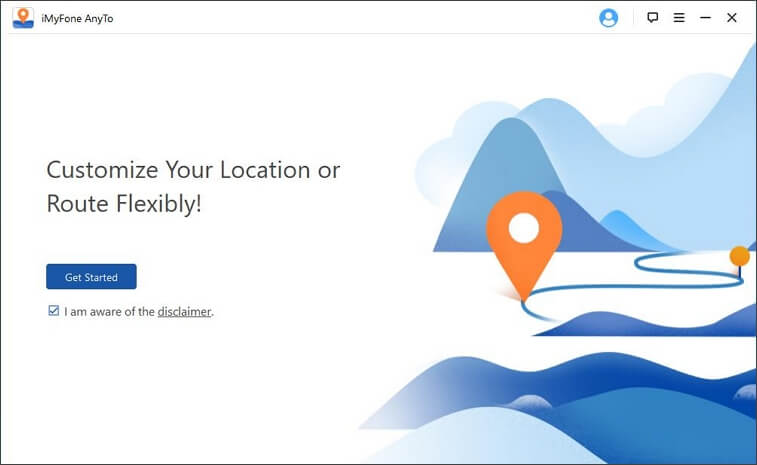 Step 2: After your map has loaded, it will show where you are on the map by default. choose Teleport Mode in the top right corner, the third icon.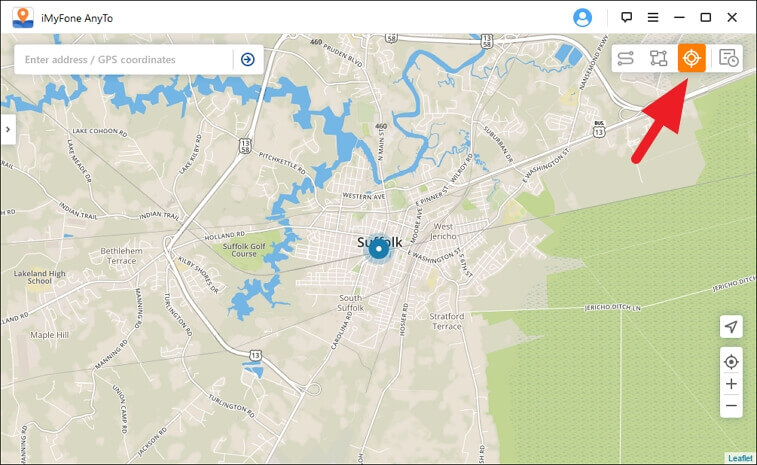 Step 3: Now on the map, just pinpoint a place that you hope you were there.
Alright! Now just click on the Move button. You can see the location is changed to the new place instantly.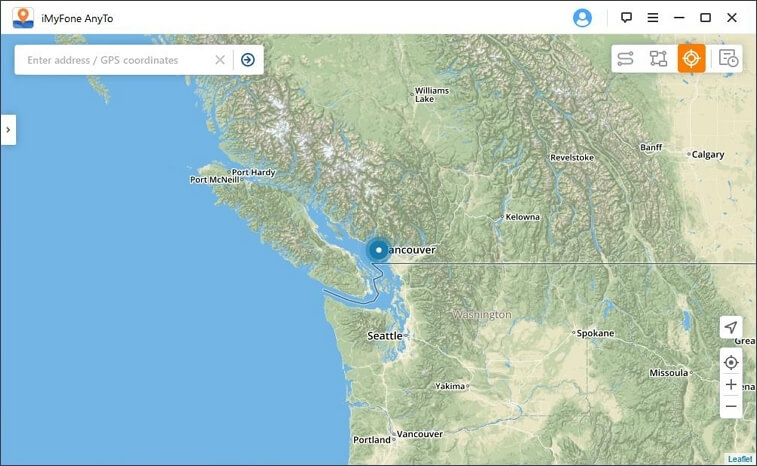 Open the Map, you will find that you have successfully spoof your location in the qpp. Now that you have started, you can continue exploring the application and its wide set of benefits for the avid OkCupid's user.
Good luck!
So you can also use this brilliant tool to fake the location in the app, while you are just sitting home (see the guide >> ).
2

Change OkCupid Location with VPN
---
There is another good way to change the location of OkCupid. This method doesn't require rooting your Android, but it does mean you'll have to change the network environment, which can be a bit more complicated than the OkCupid location the average user will want to deal with. Today I found a pretty good software for you - ExpressVPN.
Step 1: Buy a Suitable Plan.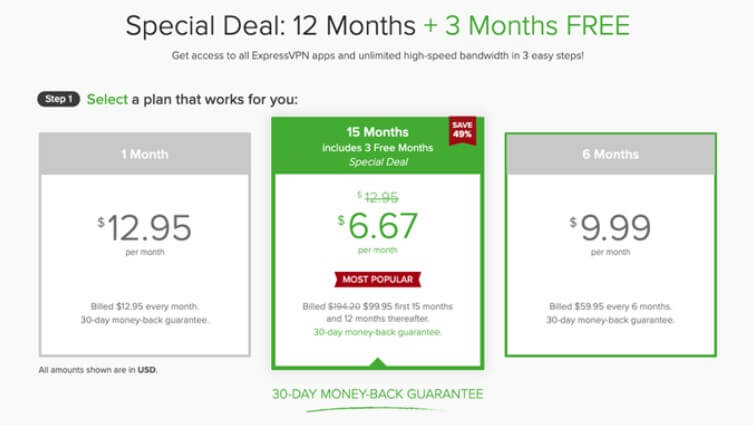 Step 2: Open your OkCupid and tap on Appstore. Once the app store opens, enter ExpressVPN into the search bar and hit Go.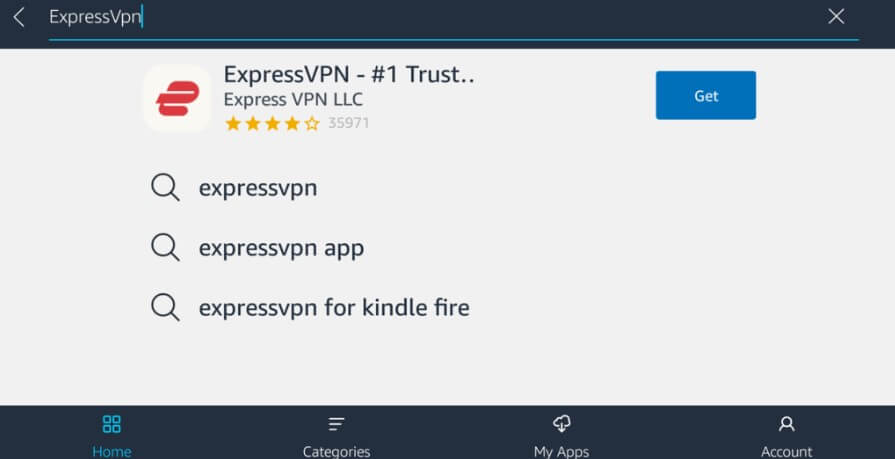 Step 3: When the ExpressVPN app appears, tap on the download button in the extreme right.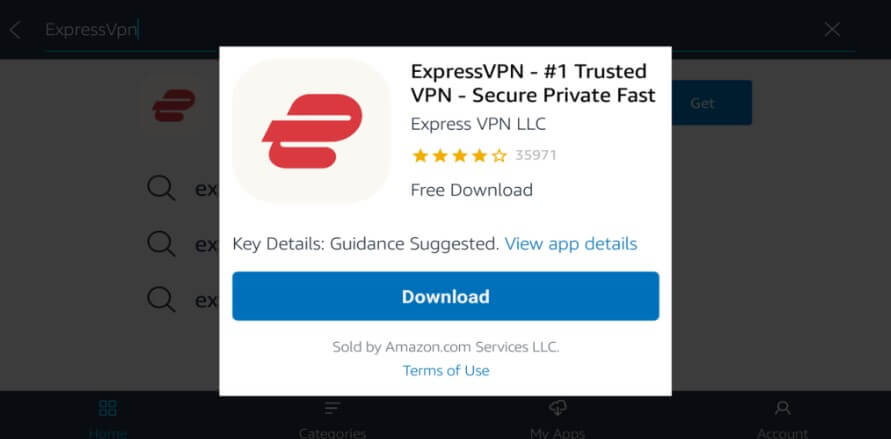 Step 4: Open the app. Enter your credentials to sign in to your account.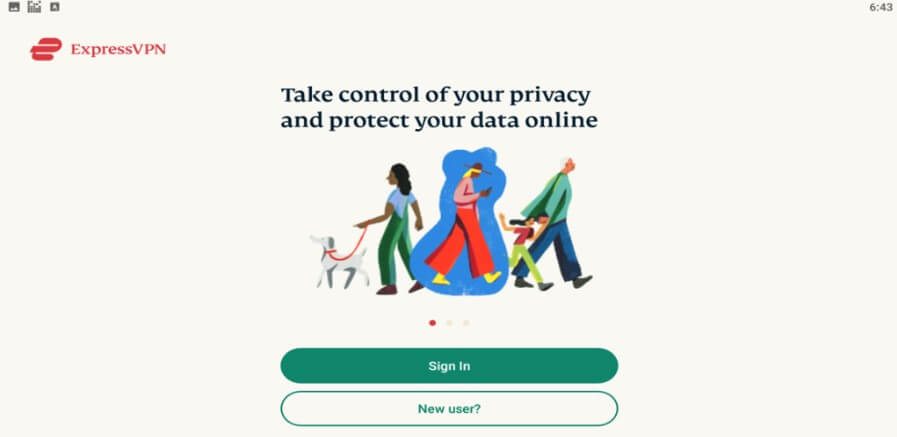 Step 5: After signing in, the app will seek your permission to set up a VPN on your device. Tap on Ok to continue. After this, the VPN app home screen should open.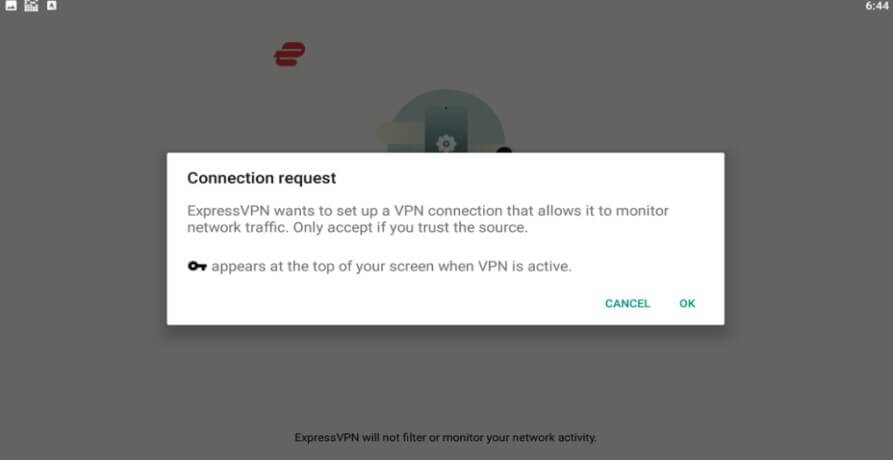 Step 6: Click on the On button to activate the service.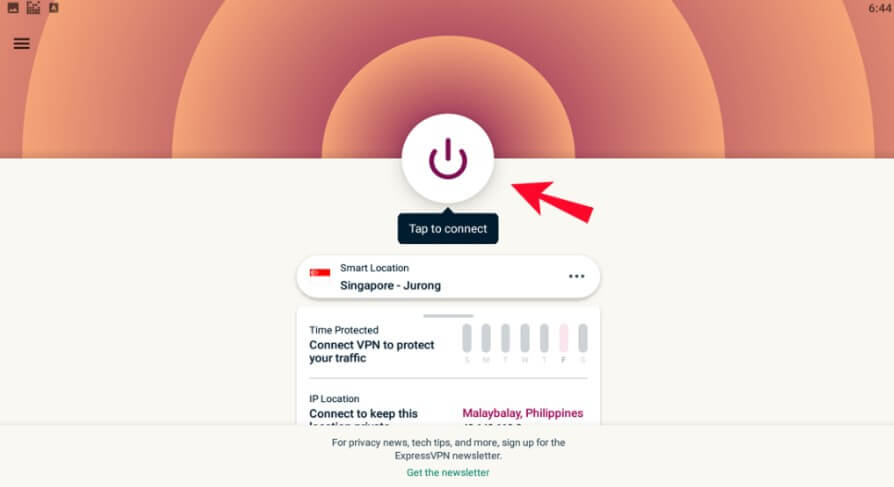 Step 7: If you want your internet traffic to be tunneled through a server in a specific location, proceed to step 6. Tap on the triple-dot icon in the middle of the app's home page.
Step 8: Tap on Recommended to choose a server from a list of the most popular servers. To see a more extensive list of the servers, tap on All locations.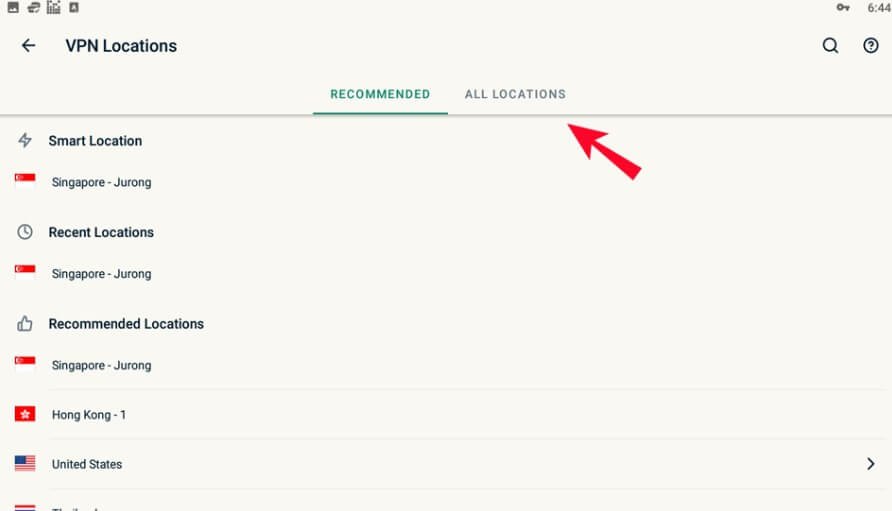 Step 9: If you tap on any country on the list, you'll be able to see a list of the cities that host at least one server. For example, if you select the U.S., you could choose a server in New York. At this point, ExpressVPN should automatically connect. Your OkCupid is now ready for secure, anonymous browsing.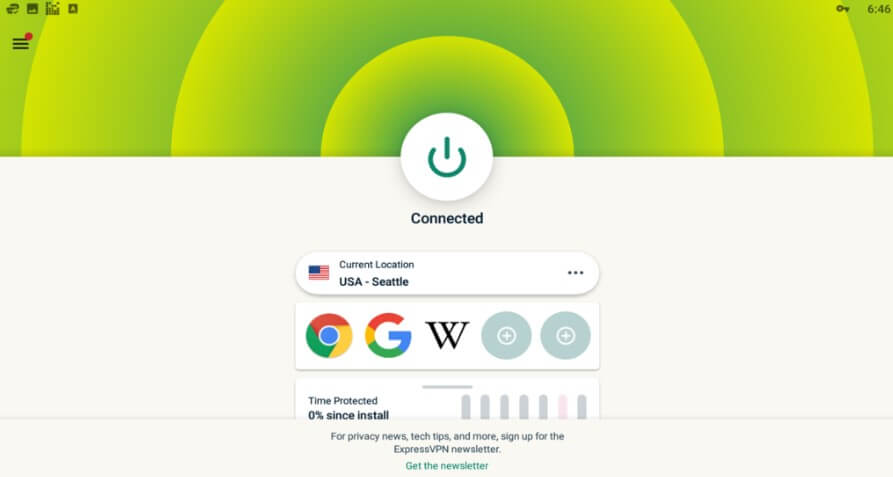 3

Change OkCupid Location Settings Officially
---
How to change distance on OkCupid? These are suggested techniques for adjusting OkCupid location settings for traveling users. Dating apps recommend them instead of hiding in your GPS location. To officially change the location on OkCupid:
Step 1 : If you are using a web platform, you can edit the location mentioned in your profile by visiting the Settings page.
Step 2 : Using the mobile app, you can choose a different location by tapping the editing pen symbol next to your avatar.
Step 3 : The current location of your phone can also be extracted by setting your account to Discovery mode.
Step 4 : You can try tweaking the options in your profile to look for Everywhere matches. Even though they may be on the other side of the world and have similar interests, they can view your profile from a location you specify or from a GPS-indicated location.
Part 3: FAQs about Changing OkCupid Location
1 Why can't OkCupid change my location?
Ensure you have enabled GPS/Location Services on your device. Once you do that, open the OkCupid profile settings using the Pen icon to set a new location.
---
2 Does OkCupid automatically update your location?
If you have enabled the "Use Current Location" option on OkCupid, it will not update your position whenever you start commuting. Otherwise, it will auto-update the location based on the device's GPS.
---
3 Can You Fake Location on OkCupid?
Yes, you can. However, numerous options on the internet can help you fake your location on OkCupid? But picking the diamond from the coal heap is a difficult task. You need a spoofer that doesn't leak your private information, is safe and secure, and at the same time is inexpensive or free of cost.
---
[Bonus Tips] Avoid Getting Banned from OkCupid
You want to make sure you're still cautious online, just like any other social media or dating app. Some people may try to steal your personal information or start a prank. Even if you are spoofing your OkCupid location settings, you should still:
Never give out your full or real name and don't give too much personal information.
Set up a unique email address dedicated to online dating.
Questions that might lead to inflammatory answers should be avoided.
Always meet in very public places.
Never give anyone your home address.
Conclusion
OkCupid is a great way to strengthen relationships and find new friends online. People who are alone or just want to be with someone new can make the most of this app.
Learning how to get from one place to another with an online dating service, changing OkCupid location isn't that hard, especially if you use a complete program called iMyFone AnyTo Location Changer. You won't be limited to the singles scene in your hometown. Have a nice date!