Dragon Quest Walk is often recommended as a popular location game. But while playing games, sometimes there are issues like "searching for signal" or GPS not working. These issues give players a bad gaming experience.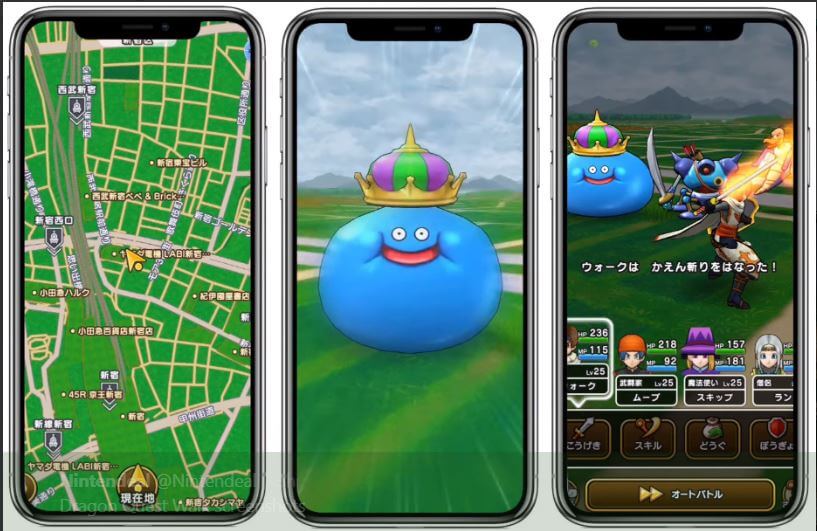 In this article, we'll cover how to deal with how to fix DQWalk GPS not found, or tips for improving GPS accuracy.
Part 1: Reasons for "Looking for Signals in DQ Walk"
To solve the problem of searching for GPS signals in Dragon Quest, you must first know the cause. We summarize the following four reasons.
Because the radio waves are not good, the communication environment is not good.
Turn off your device's location settings.
You are playing the game on a device other than the recommended device.
Device or app glitches can prevent GPS from working properly.
Part 2: What to Do When You are Looking for a Signal in a DQWalk
I have submitted the following solution for the above problem:
01

Set Location Information
First, check your device settings. Maybe you've turned off your device's Location setting. Specific steps are as follows:
Step 1. Open Settings on your iPhone and tap Privacy.
Step 2. On the next screen, tap Location Services and select Dragon Quest Walk.
Step 3. Make sure Dragon Quest Walk is closed. If it's Off, change Allow Only When Using This App and you should be able to use GPS in the app.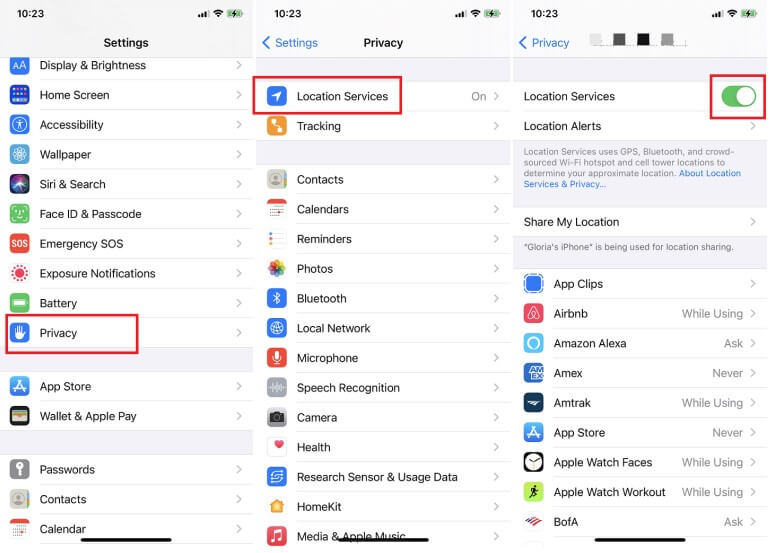 02

Restart Applications & Devices
For device or application failure issues, the most effective method is to restart the device and application. This will quickly resolve any temporary issues.
For iPhone users, follow the instructions below:
For iPhone X and later:
Press and hold the aim button and a volume control button at the same time until you see the power off, then release.
Drag the slider, wait a moment, then press and hold the power button again.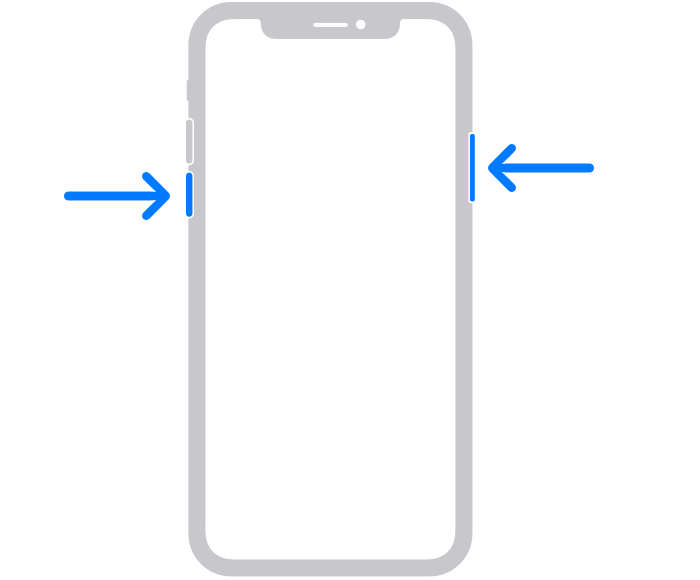 For iPhone SE, 8 or earlier:
Press and hold the aimer button until shutdown appears.
Then drag the slider, wait a moment, and then press and hold the sights button again.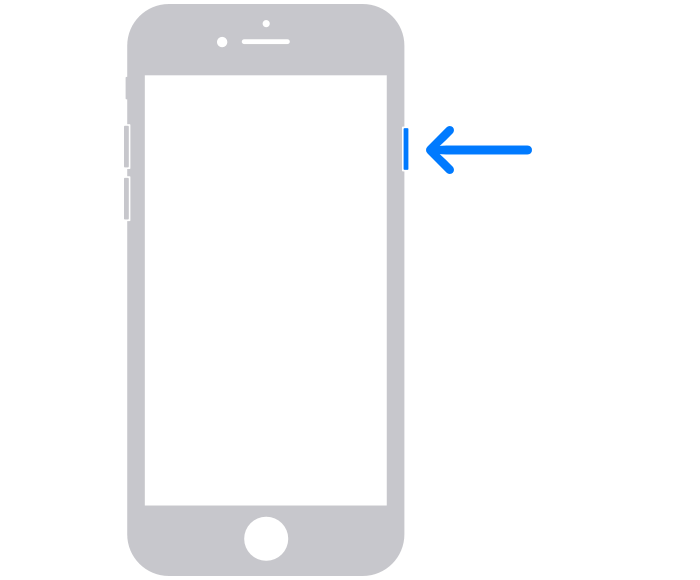 03

Turn Off Power Saving Mode
Another way is to turn off power saving mode. I went into battery saver mode and GPS was automatically turned off to save power.
Step 1. Tap Settings and open Battery.
Step 2. There is a power saving mode switch on the battery screen, turn the switch to off.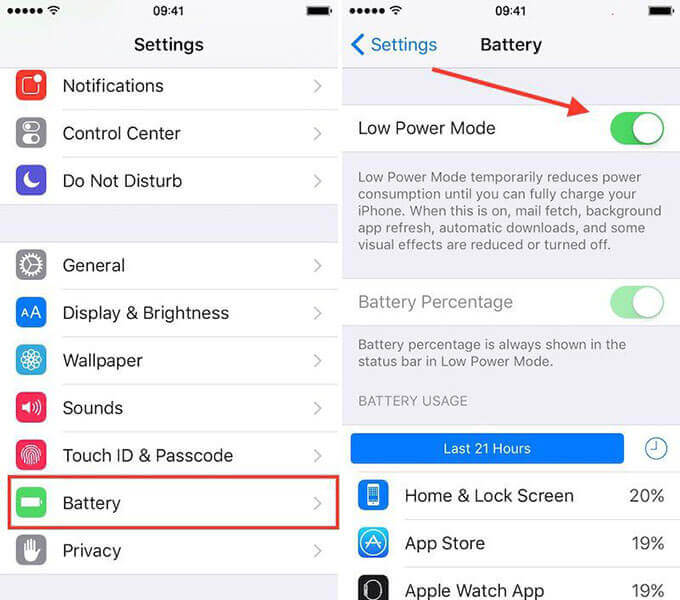 04

Play Dragon Quest Walk on Recommended Devices
If the device you are using now does not recommend DQ Walk, you have no choice but to replace it with a recommended device to play well.
05

Switch "GPS acquisition method" from A to B (Android only)
This GPS acquisition method only works on Android devices. You can choose your GPS acquisition method in the Dragon Quest Walk app. There are two "A" and "B". When Searching for GPS signal is displayed, first change A to B in the Android version. If it is B, change to A. This solves it nicely.
Step 1. Tap Menu at the bottom of the screen, then select More & Settings on the next screen.
Step 2. Click Settings, select System, and GPS Acquisition Method will appear.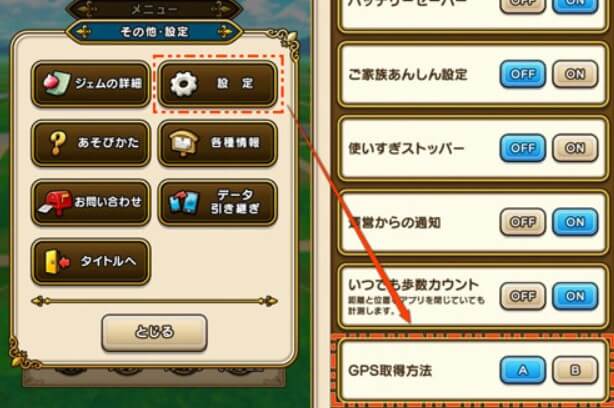 With this, you can easily solve the problem of Looking for signal on DQ Walk for Android.
Part 3: Tips for Improving GPS Accuracy
Another common issue with Dragon Quest is GPS accuracy. Most important in this location-based game is the use of GPS. There are area-restricted monsters and NPCs, so if you're in the area, you won't be able to meet the NPCs you can now, and you'll be worried.
1

Use Location Spoofer iMyFone AnyTo
---
The most effective way to solve this problem is to use iMyFone AnyTo, a location change tool. Even if you change your location, you can easily boost your GPS signal and set where you should be now, and the GPS will be 100% where you should be.
Not only can you easily improve the accuracy of your GPS, but as I said before, it's a tool that lets you change your location so you can go places you wouldn't normally get to from a GPS perspective. You can also fight rare monsters that you can't normally encounter. You can imagine the excitement!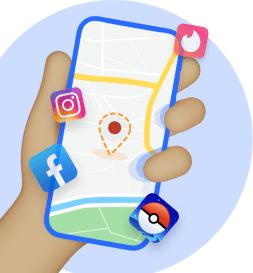 Change GPS Location on iOS/Android
Watch Video Tutorial to Change GPS Location to Anywhere for Pokémon Go
(Note: If you have installed iMyFone AnyTo on the computer, drag the video bar to 0:56 to skip the downloading and installation part.)
Step 1: Connect your phone to the Computer/Mac
Firstly, free download and install iMyFone AnyTo to your computer/Mac. Open it and click the Get Started button. Then connect your phone where the Pokémon Go installed to the computer with USB cable.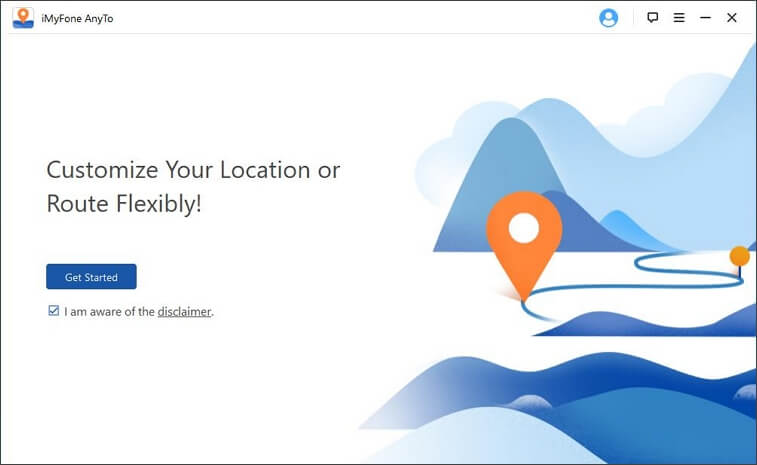 Step 2: Select a Location
iMyFone AnyTo will guide you to a map-like interface. Click on the Teleport Mode on the top-right corner (the 3rd icon).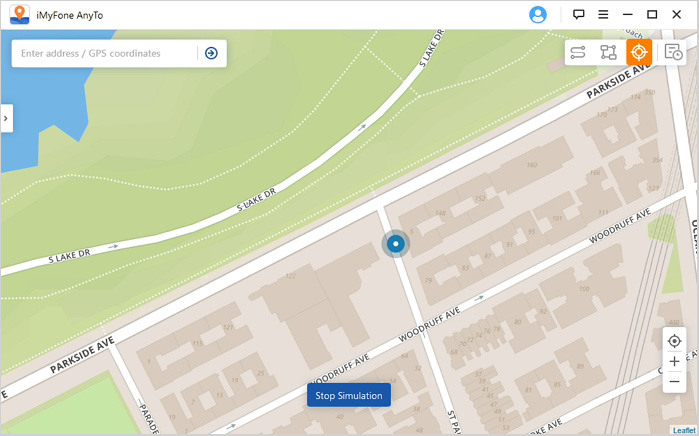 Now you can drag or zoom the map to select a location for your game. Or you can type the location or coordinates on the search bar. Once you click a location, it will pop up a sidebar, showing the information of the selected location.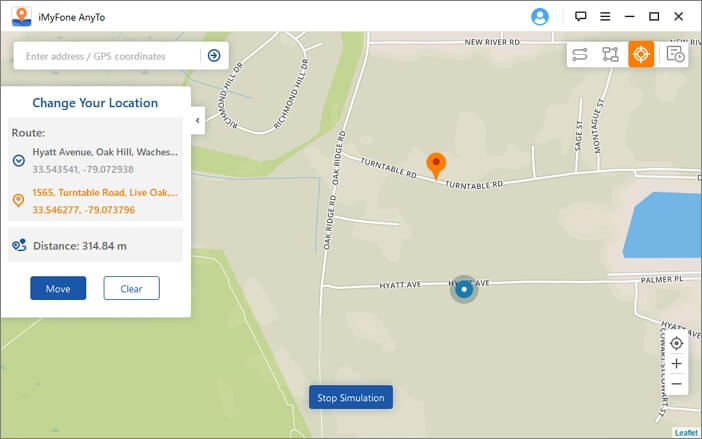 Step 3: New location is Complished on your iOS or Android
After selecting a location, click Move. Here you go! Your location is changed with 1 click! Now you can check the location on your Phone. Your location in the game is changed as well! In this way, you can get to anywhere to easily fake GPS joystick location.
2

Stable Communication Environment
---
Another way is to move to a place with a good communication environment as much as possible.
Conclusion
In order to play DQ Walk successfully, I explain how to deal with the problems how to fix DQWalk GPS signal not found you may encounter in this article. At the same time, I also introduced a trick to improve GPS accuracy. Make your game more fun with more accessible and complete retargeting tools. Try the free version of iMyFone AnyTo now! (Limited number of uses)