Bluetooth on Mac not working is a common problem that can happen due to multiple reasons. If your macOS is facing the same issue, we'll help. Below is a comprehensive guide to fix the Mac Bluetooth not working issue, ensuring your system runs smoothly. Since there are many solutions in the following section, you can try them one-by-one until you find the right one.
Basic Solutions to Fix Bluetooth Not Working Issue
Before we head towards the more detailed solutions, how about we try some basic steps to fix the Mac Bluetooth not working problem? Let's start:
1. Restart Your Mac
Although this is the most common suggestion, a lot of Mac problems can be fixed with a restart. Just restart and see if the error is fixed. If not, move onto the next solution.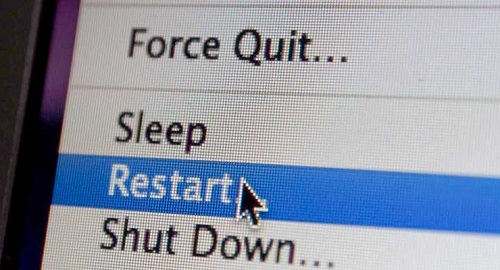 2. Check the Pairing Status
Unless a Bluetooth device isn't properly connected with your system, it doesn't show in the bar. To see if your device is paired with the computer, go to your system preferences and click on the Bluetooth option. Even if the pairing status shows "connected" but it doesn't work, disconnect, and reconnect it. This simple step will refresh your system's pairing and might save you from some troubleshooting solutions.
3. Disable and Re-Enable Bluetooth
This is another easy step to see if your system only has a connectivity problem or an underlying error. Go to your system preferences, open Bluetooth, and click the turn off button. This will shut the ongoing processes, ensuring Bluetooth gets connected quickly the next time you want it to. Once Bluetooth is disabled, press turn on and enable it. This time, it'll hopefully get connected.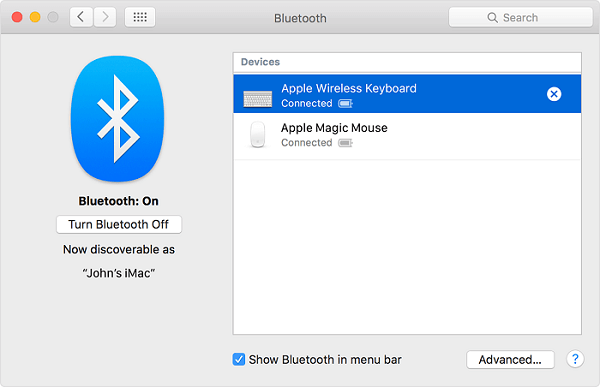 4. Pair Your Bluetooth Device with Your Mac Again
If your device, i.e. a mouse or keyboard, was connected with your Mac some time ago, disconnecting and reconnecting it can solve the issue. This happens when the system cannot access the attached device. Go to your macOS system preferences, select the Bluetooth option, and disconnect the available devices. Once done, reconnect them and see if your Mac Bluetooth not working problem is solved.
5. Remove all USB devices
External devices tend to slow down your Mac, showing certain problems when you operate it. If you use an external keyboard, mouse, or AirPods, they can be the reason why your Bluetooth on Mac is not working. For a quick fix, remove all USB devices, and reboot your Mac. You can rerun these devices a couple of minutes after the system is ready. This little tip will most probably help you.
5 Advanced Tips to Solve Bluetooth Not Working Problems
If your Bluetooth error isn't solved after doing the above-mentioned tricks, it's time to jump towards the advanced level tips. Below is an actionable list that'll let you know why is Bluetooth not working on Mac and what can be done to fix it.
1. Reset the SMC
Resetting the system is a quick troubleshooter that often works. Although the steps vary depending upon your system, it's a simple process that hardly takes a few minutes.
If you have a Mac with non-removable batteries, follow these steps to reset it:
Shut down your system
Plugin the power adapter
Hold shift, control, option, and power keys altogether for at least 10 seconds
Leave the keys once the resetting is done
Restart your system as usual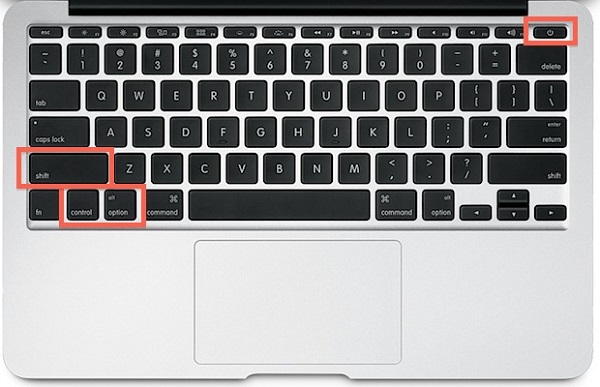 If your Mac has removable batteries, do this:
Remove the battery
Take out the power adapter
Shut down your system
Hold the power key for 5 seconds
Reconnect the power adapter
Restart your system
This process will quickly troubleshoot a few software and hardware issues that Mac users often face.
2. Reset Your Mac's Bluetooth Module
When multiple devices are used with a system, they generate connectivity issues. If your Mac is connected to several headsets, mice, and keyboards, reset the Bluetooth module. For doing this, click on the Bluetooth option in your system's menu. That will open a dropdown list, find the "debug" option in that. Upon clicking debug, you'll see a "reset Bluetooth module" option; select that. This will configure your system's Bluetooth and disconnect any connected devices so that you don't face the problem again.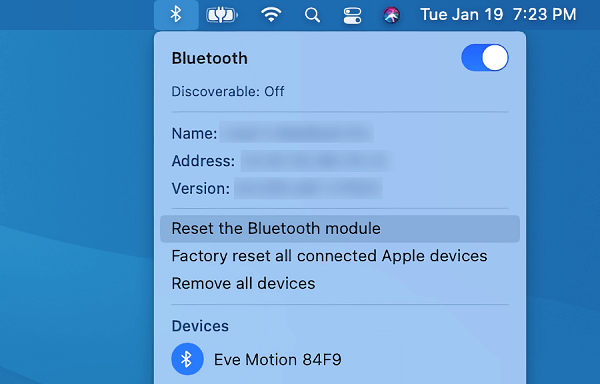 3. Delete the Bluetooth. Plist files
Deleting property list files is another easy solution to fix the Bluetooth not working on Mac problem. These files can be corrupted due to some underlying issues and affect the connectivity properties of your system. To delete the Plist files, follow these steps:
Go to your system's library preferences and find com.apple.bluetooth.plist file.
Delete that file
Now find the com.apple.bluetooth.xxx.plist files
Delete that one too
After deleting, shut down your Mac. Upon restarting, the system generates new Plist files and deletes the problematic ones, ensuring you don't see the Bluetooth on Mac not working hassle.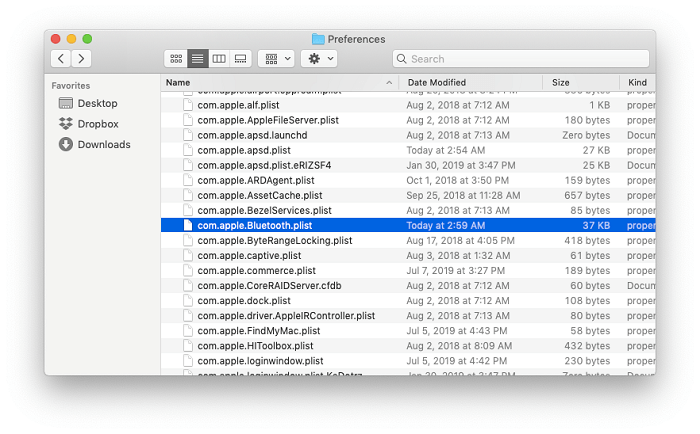 4. Remove your System Junk on Mac
System junk is a big culprit of why is Bluetooth not working on your Mac. If you have been operating your system for quite a while, it's high time you opt for a thorough clean up. Go through your system storage and delete any unnecessary files for a more optimized working.
However, if you don't have time to select and delete the junk manually, it's better to use a reliable cleaner tool. Umate Mac cleaner is a trustworthy and quick tool that optimizes your system's space. No worries if you have loads of junk in the system, this apt cleaner will do the job with a single click. Another perk of using Umate Mac Cleaner is its reliability, which comes handy when you have some sensitive files in the system.
If you aren't familiar with how Umate Mac cleaner works for fixing Bluetooth not working on Mac, I'll explain that to you in the following section.
Step 1. Launch the Umate Mac cleaner app on your Mac; getting this software doesn't take much time, and you can do it instantly.
Step 2. Once Umate Mac cleaner is launched in your system, select the scanning feature. This step highlights the junk and unnecessary files in your computer that must be deleted. When you scan manually, you can't see system cache or some drive junk that actually takes up a lot of space. However, when you use Umate cleaner, spotting and clearing these files is a speedy job.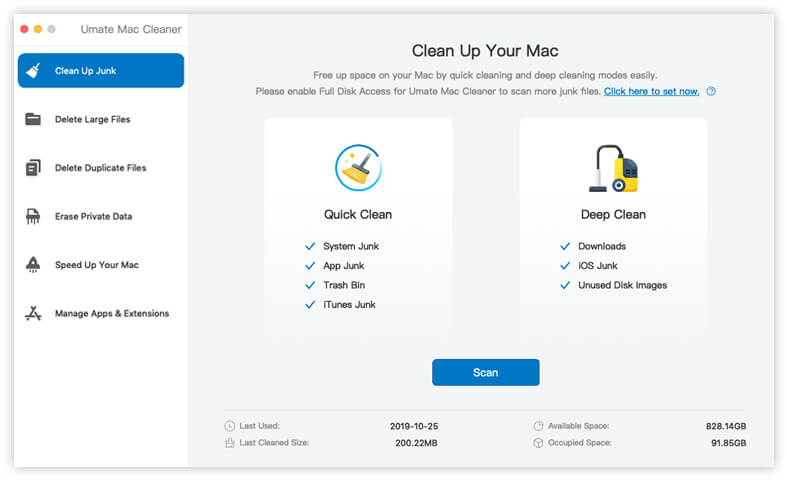 Step 3. If your system doesn't show much space after a quick cleaning haul, Umate app has a solution for that too. You can select the deep clean feature on your dashboard, and give the system some time to figure out the junk. Once this step is done, there won't be any junk or unnecessary files in your system, which is good for solving connectivity concerns.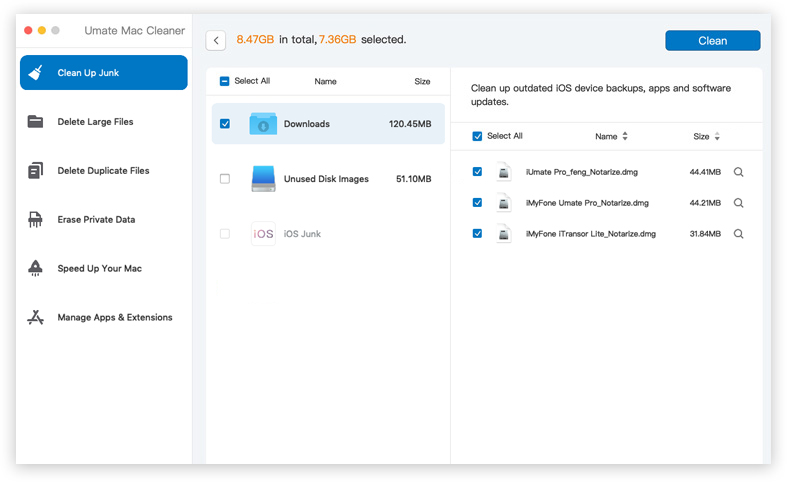 5. Delete Downloads
Large files tend to lower down a system's speed, especially when your computer is old. If you have recently downloaded some files, the possibility is that those files are why Mac Bluetooth is not working. Go to the "downloads" folder in your system and select the larger or lesser used downloads to delete.
But since this step takes a lot of time, you should prefer an automatic cleaner instead. Umate Mac Cleaner can delete your computer's downloads quickly, without having you separately select the files. If your computer has a huge number of downloads, use Umate and select "old and large files" to be deleted. Umate Mac cleaner is the safest way to clean a computer's junk without requiring any particular permissions.
Conclusion
Macs have a persistent problem with Bluetooth connectivity (which is why Apple has a resolution center for these problems). Don't stress if you're facing the Bluetooth on Mac not working issue because it's fixable if you follow the above-written tips. Umate Mac cleaner is a handy tool that optimizes your Mac and provides a quick fix for the storage problems; try it now!