Are you getting the dreaded Netflix proxy error? It can be incredibly frustrating when you're trying to watch a show or movie, and suddenly, you get an annoying message telling you that your connection could be more secure. Fortunately, some simple steps can help fix this problem quickly. In this article, we will discuss how to fix the Netflix proxy error so you can continue watching your favorite shows without interruptions.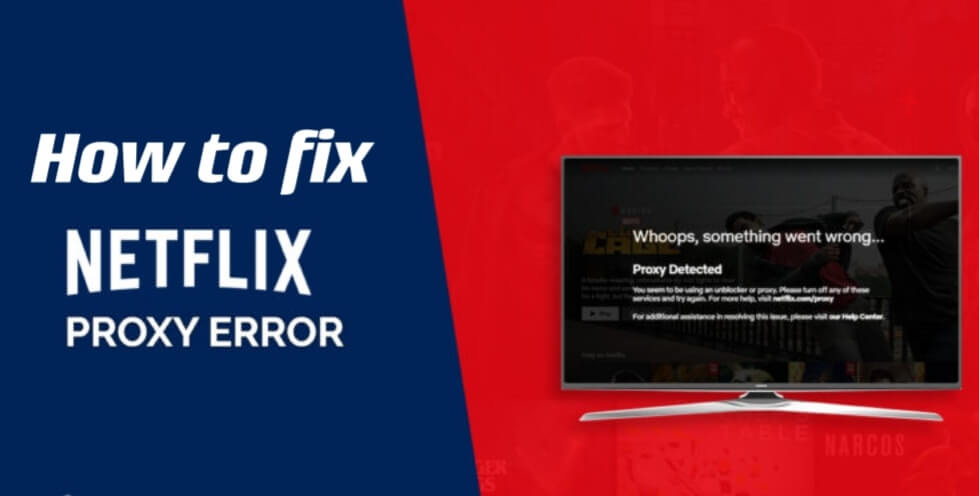 We will cover topics such as understanding what is causing the issue, troubleshooting tips for resolving the issue, and other helpful advice to ensure your streaming experience remains uninterrupted in the future. So let's get started with How to fix Netflix proxy error?
Why am I getting this Error Message on Netflix?
Netflix displays the proxy error message when it detects that you use a proxy server to access its content. A proxy server acts as an intermediary between your device and the internet. While proxy servers can help access region-locked content or improve browsing speed, they can interfere with Netflix's ability to verify your location and subscription. This triggers the proxy error as Netflix's terms of service prohibit using proxy servers to access its library.
How to fix the Netflix Proxy Error Message?
Here are some steps you can take to resolve the Netflix proxy error:
1. Disable any VPN or proxy services: If you have a VPN or proxy service enabled, disable it and try reaccessing Netflix. These services are often detected and blocked by Netflix, so disabling them is the first step to resolving the proxy error.
2. Clear your browser's cache and cookies: Sometimes cached data or cookies from your browser can interfere with Netflix and trigger the proxy error. Go to your browser's settings and clear your cache and cookies. Then try reloading Netflix.
3. Update your software and browser: Outdated software and browsers can sometimes be incompatible with Netflix and cause proxy errors. Update your device's software and browser to the latest versions to ensure you have installed the newest updates and fixes.
4. Use a different network connection: Switch to an Ethernet or home WiFi connection if you're using mobile data or a public WiFi network. Some networks may have restrictions or settings that lead to proxy errors on Netflix. Use a standard, private home network to access Netflix.
5. Contact your internet provider: If you've tried the other steps and are still seeing the Netflix proxy error frequently, it could indicate an issue with your internet connection or provider. Contact your ISP's support to report the problem and see if they have any additional suggestions or solutions. They may need to investigate or make changes to resolve persistent proxy errors.
How to Choose the Best VPN in 2023?
A VPN or virtual private network allows you to access the internet more privately by encrypting your traffic and hiding your IP address. While Netflix blocks most standard VPN services, some paid VPNs are very effective at bypassing these blocks. If you choose a good VPN, you will never have to search "How to fix Netflix proxy error". When choosing a VPN for Netflix, here are some factors to consider:
Speed and performance: Look for a VPN with fast speeds so you can stream HD video without buffering. Free VPNs typically have slower speeds.
Streaming compatibility: Choose a VPN that explicitly states it works with Netflix and allows streaming. Not all VPNs can bypass Netflix blocks.
Number of servers: More servers mean a better chance of finding one not blocked by Netflix. Look for a VPN with a wide range of servers in different locations.
Privacy and security: Check that the VPN uses strong encryption and a no-logging policy to protect your privacy. Free VPNs may sell or share your data.
Ease of use: Choose a VPN that is easy to set up and use, especially if you need to be more technically inclined. Look for simple apps and interfaces.
Cost: Paid VPNs typically offer better features and performance than free options. Compare the costs of different VPN services to find an affordable yet high-quality choice.
The Best VPNs for Netflix in 2023
To avoid "How to fix Netflix proxy error" searches and enjoy Netflix without restriction, here are some of the top VPN choices for streaming in 2023:
1

ExpressVPN

Express VPN is one of the most popular VPN services and is very effective at unblocking Netflix. It has fast speeds, over 3,000 servers in 94 countries, strong encryption, and a no-logging policy. The easy-to-use apps make it simple to set up and start streaming. While a bit pricey, ExpressVPN offers a 30-day money-back guarantee, so you can try it risk-free. Overall, ExpressVPN is an excellent choice for streaming Netflix and more.
2

NordVPN

Nord VPN is another top VPN choice, with over 5,500 servers in 59 countries. It offers fast speeds and robust security features and can unblock Netflix and other streaming services. NordVPN has user-friendly apps for all devices and offers a 30-day refund policy. The main downside is that some users report inconsistent unblocking of Netflix. However, NordVPN is a reputable service with affordable pricing.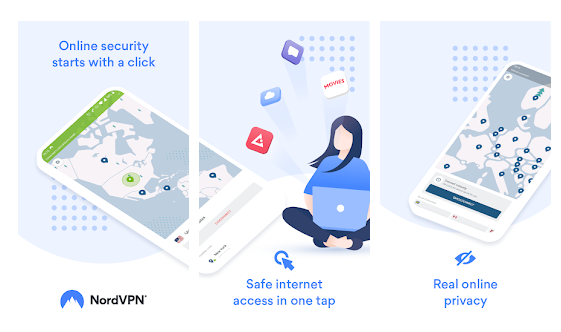 3

CyberGhost VPN

CyberGhost VPN has over 6,700 servers, fast speeds, and robust security, and it effectively unblocks Netflix and other streaming services. It's easy to use and offers useful features like a streaming profile to access Netflix quickly. While the interface could be more polished, CyberGhost VPN is affordable with a money-back guarantee. It's an excellent budget-friendly choice if you want to stream Netflix more privately.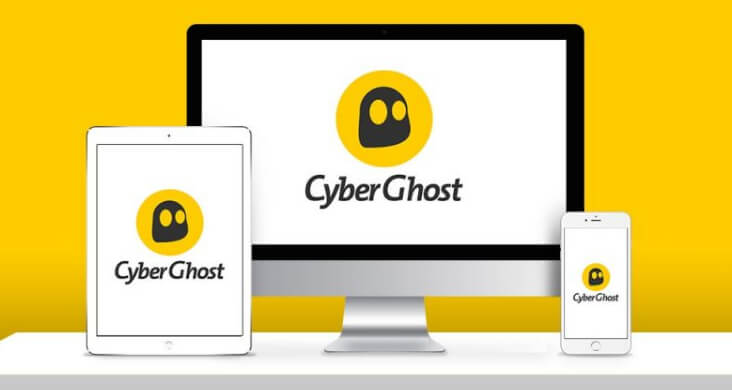 Conclusion
After going through the steps to fix Netflix proxy errors and choosing a good VPN, you should be able to enjoy streaming Netflix and other services without issues or restrictions. With the range of VPN options available, you can find one that suits your needs and budget. Just be sure to choose a VPN that explicitly states it works with Netflix and allows HD streaming for the best experience.
Change GPS Location on iOS/Android
168,282 people have downloaded it.
Fake iOS/Android GPS location to anywhere in the world instantly.
100% Work with location-based apps such as AR games, social platforms, etc.
Joystick to simulate GPS movement freely when playing games.
Import / Export GPX file to save your favorite routes.
Compatible with All iOS & Android versions.