I am someone who always wants to try new games. But due to location control, I couldn't. Thus, I tried different tools that could help me tweak my location, and then finally I decided to go with iToolab AnyGo.
Yes, this tool has helped me a lot and allowed me to try all those games that seem to be restricted at my location. Well, after trying all those features, I thought to present an iToolab AnyGo review so that you can understand why I prefer this tool a lot. Let's get started!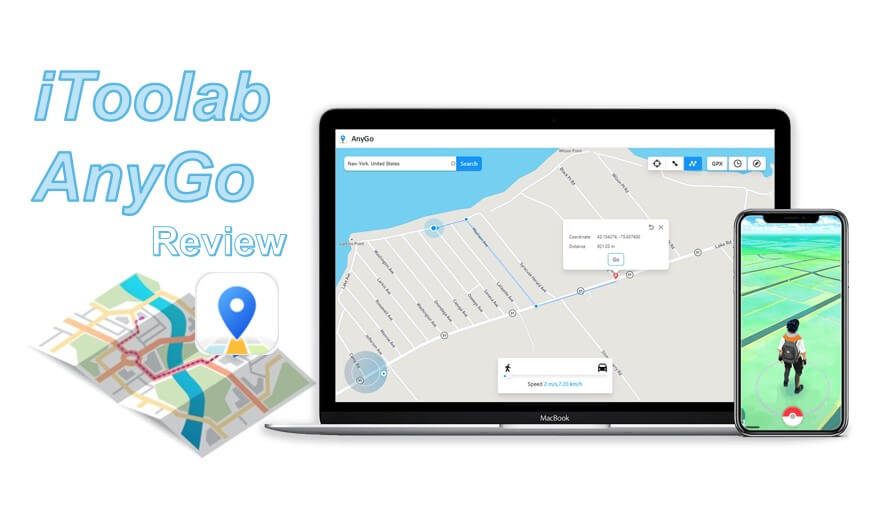 What Do You Need to Know about iToolab AnyGo
The iToolab AnyGo is software that allows you to spoof your location while also having a plethora of other features. With just one click, your location will be changed and the tracker disabled. It allows you to create fake location that your social networks, such as Facebook and Twitter, are not able to track your whereabouts.
The app will make it very easy for people to get access to locations that they wouldn't otherwise be able to see. It also has another major benefit in the form of security. People can use it when they have a need to check in somewhere else on social media without being found out, because it will spoof their location and make them appear somewhere else.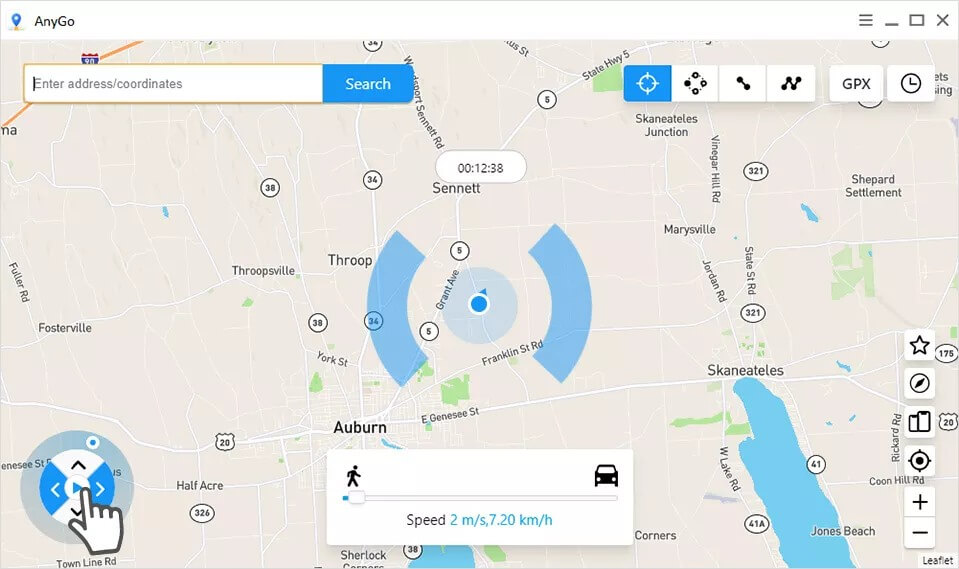 Main Features about iToolab AnyGo
Spoof your GPS location, so you can change it to any place on the globe.
Create a GPS simulation in movement, and a custom path to simulate the movement.
Offer several modes for impersonating GPS and natural-walking speed.
Allow you to change an iPhone's location simultaneously with others.
Work with LBS apps like Tinder, Pokémon Go, Bumble, Life360, and more.
How to Use iToolab AnyGo
After going through this half AnyGo review, let's know how to use it. There are some simple steps you need to follow:
Step 1.Download and install iToolab AnyGo, connect your device with the system, and click on the "Start" button.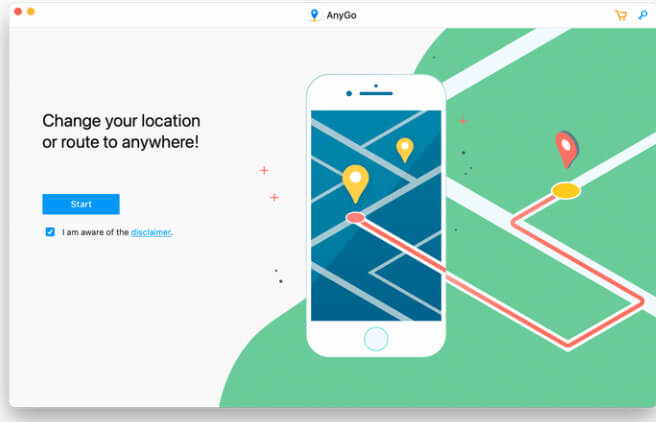 Step 2.Move to the "Search" bar, and mention the location you want (the fake one). Then, click on "Go" Button.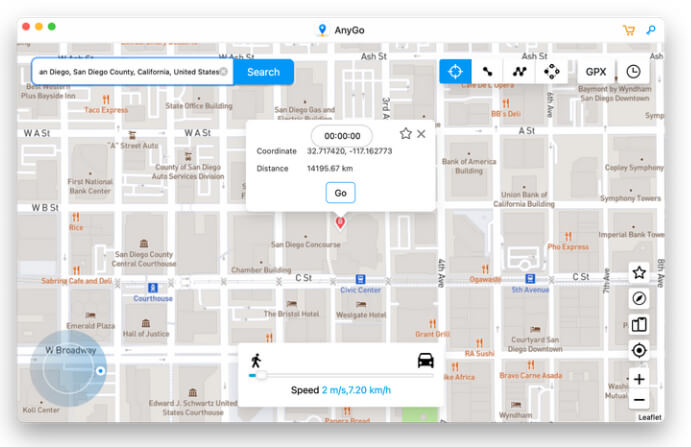 Step 3. Then, you will teleport to the new location easily.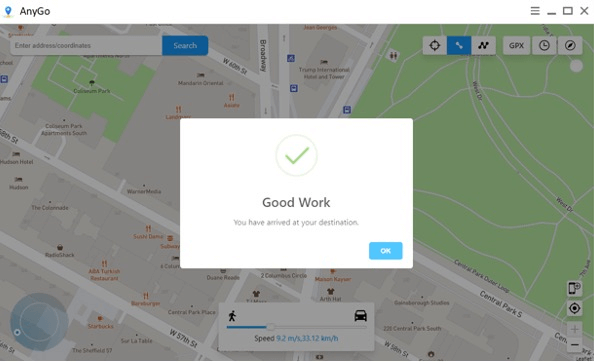 Tips
When you set up the fake location, all the installed applications will work at the same location.
FAQs about iToolab AnyGo
1

How much iToolab AnyGo is?
The users should pay for money. There is a particular amount you need to pay as per plan you are choosing. The pricing and features available are as follows: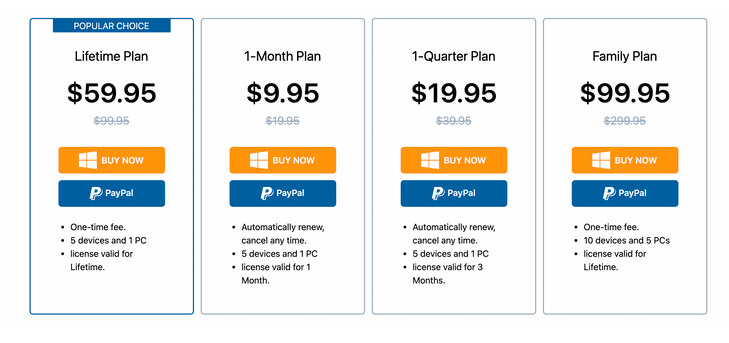 ---
2

What about iToolab AnyGo's security?
Indeed, iToolab AnyGo is a safe option for users around the world. They will not have to be concerned about security because the developers have paid close attention to it, and have always included the best security features in it.
---
3

How does an Android users to use iToolab AnyGo?
Unfortunately, it is not available for Android users. Only iOS users can have the advantages of the features integrated into this application.
---
4

What about other customers' reviews of iToolab AnyGo?
Review1
I have an Android device and thought of using AnyGo, but unfortunately, I am not able to.
So I felt disappointed.
Review2
AnyGo is a good tool, but not for everyone. If you are from a non-technical background like me, you will face difficulties in using it.
Initially, I wasn't able to use it.
Review3
If you are someone who is looking forward to getting the AnyGo tool for changing the location on every app, do not go for it. For a while, it works fine, but sometimes it just makes you feel annoyed.
Also, if you have an Android device, then just forget this tool because it is not for it.
Best iToolab AnyGo Alternative to Fake iOS & Android GPS
As I have mentioned, AnyGo is a great tool to have. However, we cannot forget that this too comes up with some glitches that can make us annoyed for a while. In that case, you need an better alternative, and iMyFone AnyTo is the one you can have. For me, iMyFone AnyTo comes as a gift because of all the features integrated into it.
Apps/Metrics

iMyFone AnyTo

Change GPS location to anywhere in the world on one click

Work best with location-based apps such as an AR game

Pokémon Go

, a social platform

Snapchat

, etc

Plan a route to move along with customized speed

Offer versions to Android and iOS both

Fast and easy to use
Steps to use iMyFone AnyTo:
Step 1. Download the iMyFone AnyTo application on your device and click on "Get Started."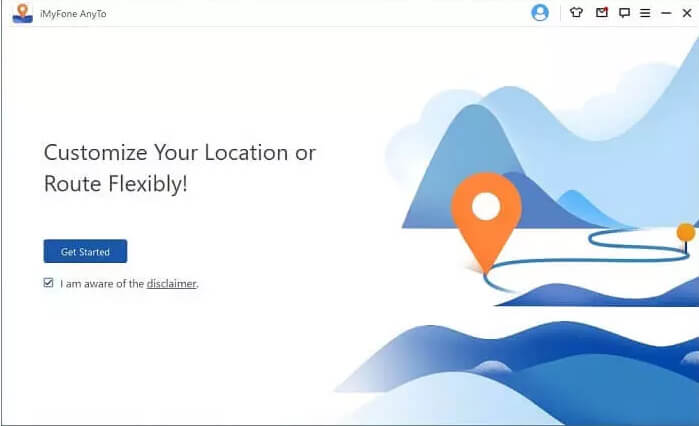 Step 2. Connect your phone to the computer with the help of a USB cable, and click on "Trust." It is the verification that you trust this device.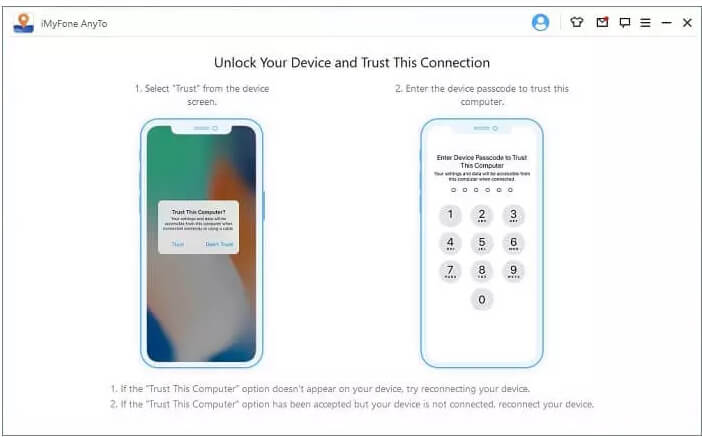 Step 3. Search for the fictitious location you want to create, choose the new location and click on "Move".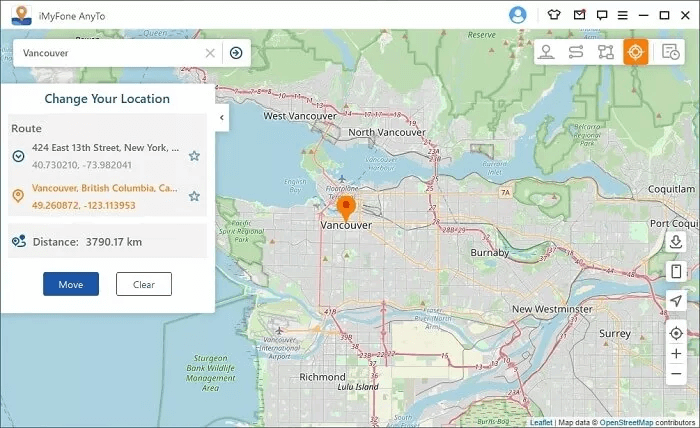 Step 4. Then, you get the new location and you can check your virtual location on your phone.
Location displayed in iMyFone AnyTo
Location displayed in your iPhone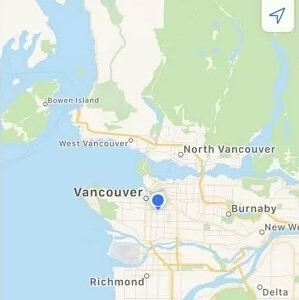 Reviews by other user
Review1
I am very happy to use AnyTo as it is compatible with my Android device. It simply helped me change the location and try out all the geo-restricted apps in my current location.
Review2
This tool is best for those who want to fake their location and do not want others to know about it at all. I used this app, and it is a wonderful option to have.
Review3
iMyFone AnyTo is the best location spoofing apps available till today. I have no clue about such technical things and thought I would not be able to use this. But fortunately, the opposite is true. Thank you very much, iMyFone AnyTo!
Conclusion
The iToolab AnyGo is a good tool when it comes to spoofing a location. But there are some problems with the tool. In such a case, I suggest you go for iMyFone AnyTo . As I have discussed the features integrated in AnyTo catered all the needs that didn't get catered to by AnyGo. Thus, if you want to always be free from the confusion, the first choice is to go for AnyTo.