Ingress (or Ingress Prime) is an AR mobile game for Android and iOS devices. Ingress was one of the first games to bring augmented reality to gaming. Needless to say, the game has gained worldwide popularity due to its interesting storyline and thrilling missions that players have to complete. The game is related to the location of the mobile device. Traveling around the world and having fun is part of this game.
How can you enjoy the joy of the game at home? This has become a very interesting and concerned issue for many Ingress players. At this time, performing Ingress GPS spoofing has become the best solution to this problem. No matter what mobile device you're using, here we'll walk you through the steps to spoof your Ingress location for Android and iPhone. Let's start!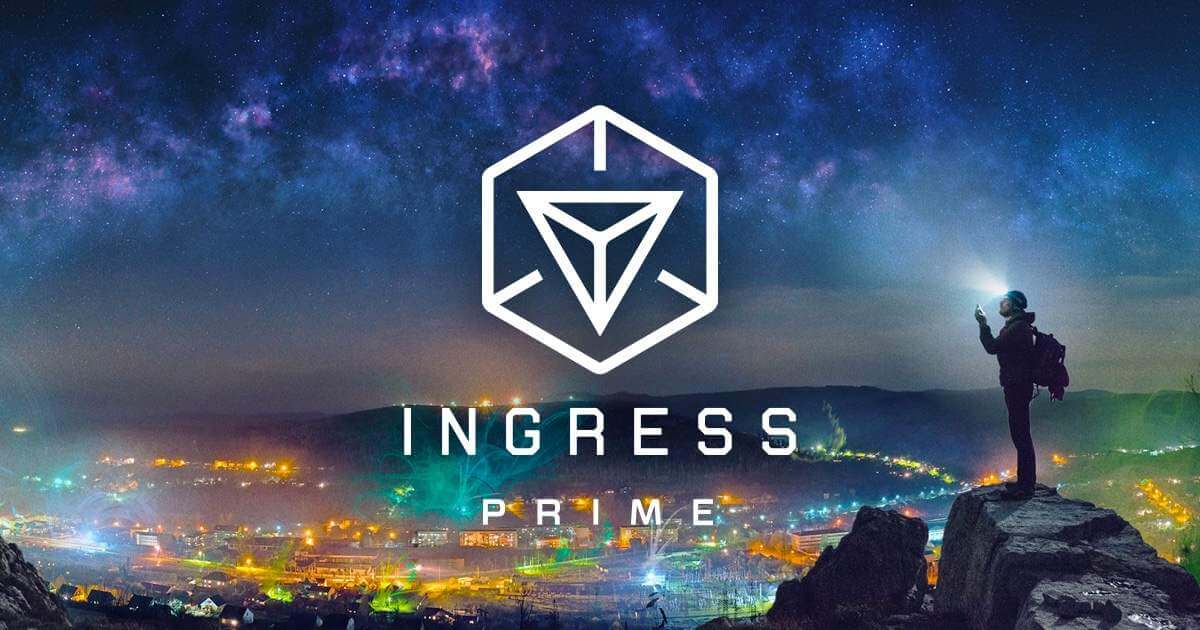 Part 1: Difference Between Ingress & Ingress Prime
---
Launched in 2013, Ingress was one of the first games to take a step toward introducing AR technology. Ingress was later revamped and renamed "Ingress Prime" and hit the market in 2018. It brought life to the even more successful Pokémon Go. In "Ingress Prime", the essence of the first "Ingress" and "Pokémon Go" is preserved, the goal of which is to enter the real world through our smartphones and visit the parks, important areas, and Our teams or "factions" work together to achieve goals.
The game has been downloaded by people all over the world and has gained millions of trusted users. The game also uses the GPS system of the mobile device that is running, which is why many players look for the Ingress GPS spoofer.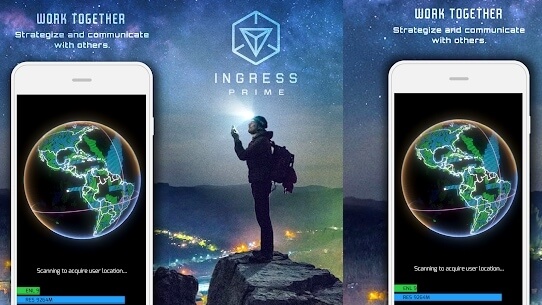 The main difference between Ingress and Ingress Prime is that the latter while building on the original game, has improved mechanics, new features, and an improved user interface. In other words, Ingress Prime is an upgraded version of Ingress.
Part 2: How to Spoof Ingress/Ingress Prime GPS?
---
For those of you who play Ingress Prime, here are a few ways that I have tested and selected for you to spoof the Ingress Prime location on your device.
Method 1 :iMyFone AnyTo
For the game Ingress Prime, it is important to try out a high-quality location cheater if you want to modify your position in the game at will. We introduced iMyFone AnyTo to spoof to any location securely. You can teleport yourself from one part of the world to another with one click.
Key features of iMyFone AnyTo:
Change the location of your GPS to anywhere in the world.
Plan a route and move on it at a customizable speed. Search for a specific destination, which is friendly for AR game lovers(Like Ingress & Pokémon Go).
It works very well with location-based apps like Tinder, Snapchat, popular social media platforms, etc.
Be compatible with both Android as well as iOS phones.
A video & step-by-step guide on how to change your location for iOS & Android devices.
Step 1: To start using this location sppofer, just go to the official website of iMyFone AnyTo. Download the package from there, then install it.
Step 2: After downloading the app, install it and launch it successfully.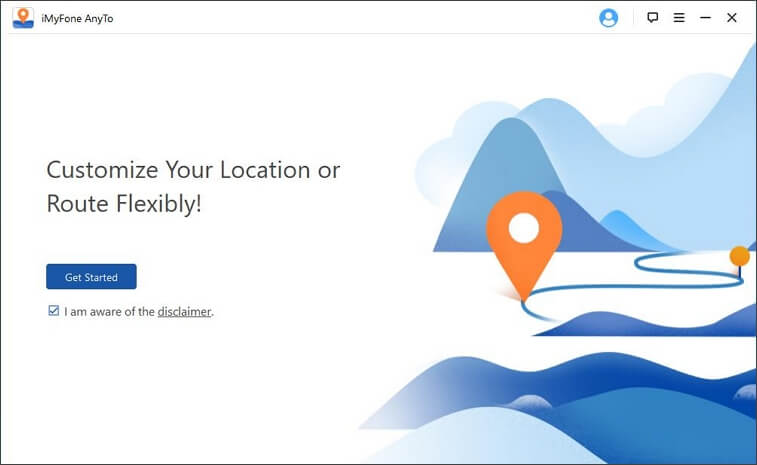 Step 3: Connect your device to the PC.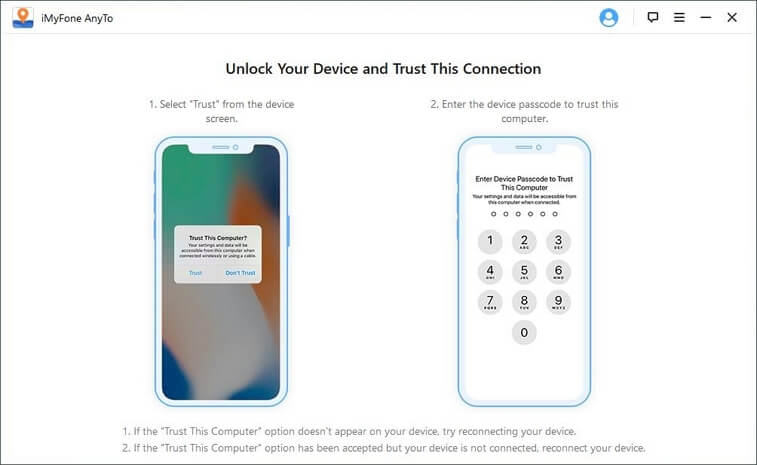 Step 4: Select Teleport Mode from the top right corner of the screen.
Step 5: Select the location, and enter the location you want to change the Ingress Prime location to fake.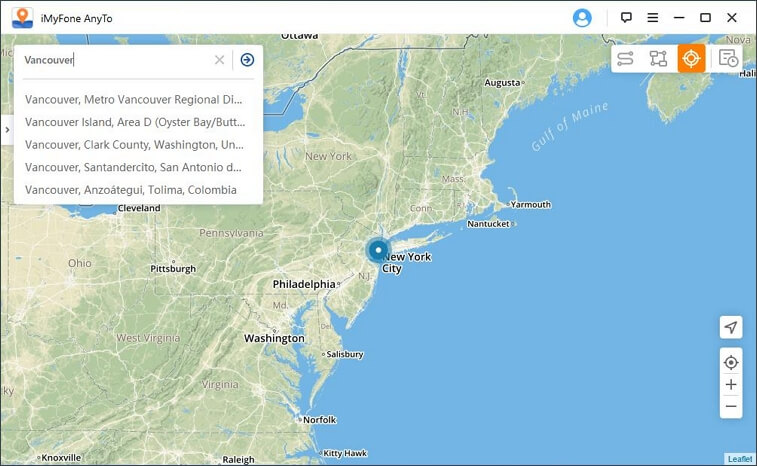 Step 6: After selecting the fake location, just click the Move button. All apps on your device that need to be located, including Ingress Prime, will now switch entirely to your fake location.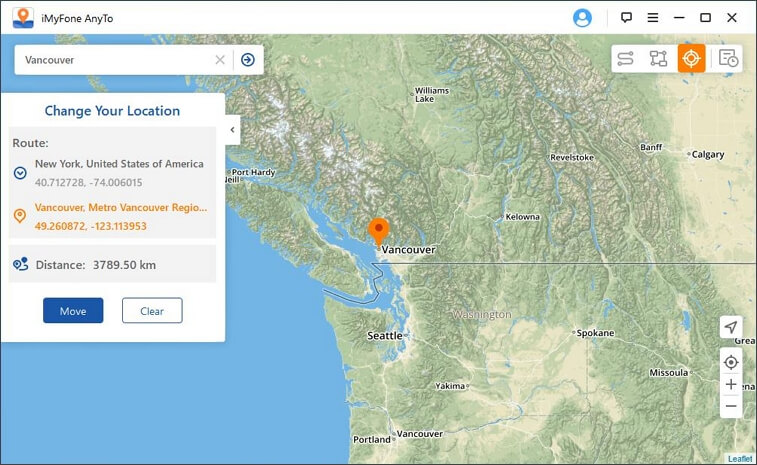 With this app, all you have to do is sitting in comfort as your avatar does the walking for you. Brave all sorts of climates and terrains all from the comfort of your home.
---
Method 2 :Location Faker
This is also a very popular tool for spoofing Ingress Prime location on iOS devices. The software is compatible with iOS 16, and 11 versions. It is an efficient app available on devices like iPhone6/6s and iPhone6/6s Plus.
It helps to change your location in any app including WeChat, Facebook, Find My iPhone, Ingress Prime, and more. Just select a location on the map and activate the tool.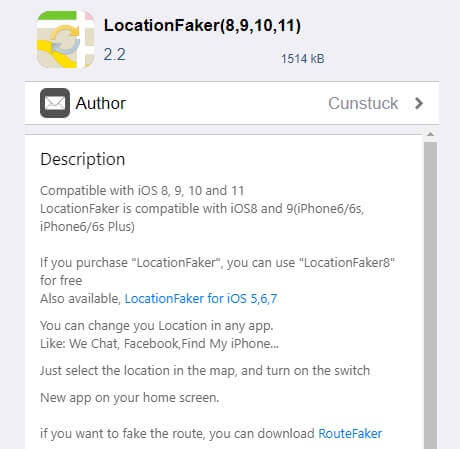 ---
Method 3 :Bluestacks Emulator
The location provider functionality is available on the Bluestacks emulator and can be used for Ingress GPS spoofing. You can easily fake your location on your device to play Ingress Prime remotely through the Bluestacks emulator. Let's see how this software is used.
Step 1: Open the app that requires the location, in this case Ingress Prime. You will see the location provider icon on the right edge of the bottom bar.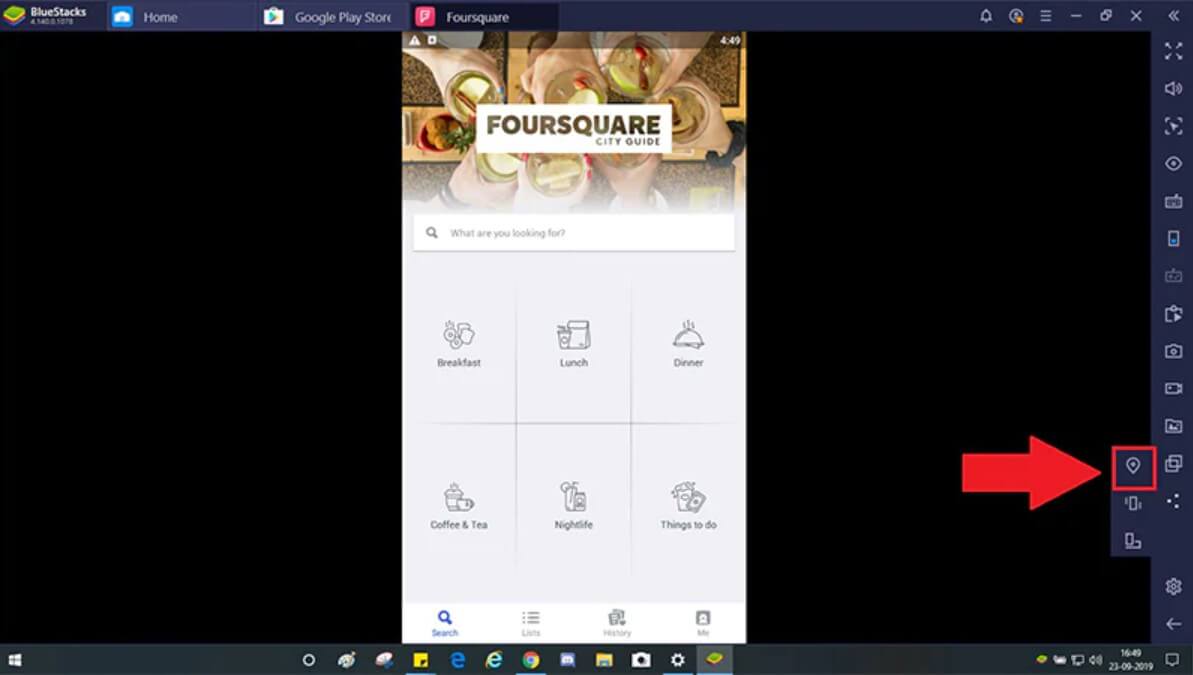 Step 2: Click on Location Provider button and the world map will open. Make sure Mock Location is enabled. You can also click Search and type the location to which you want to transfer the device location.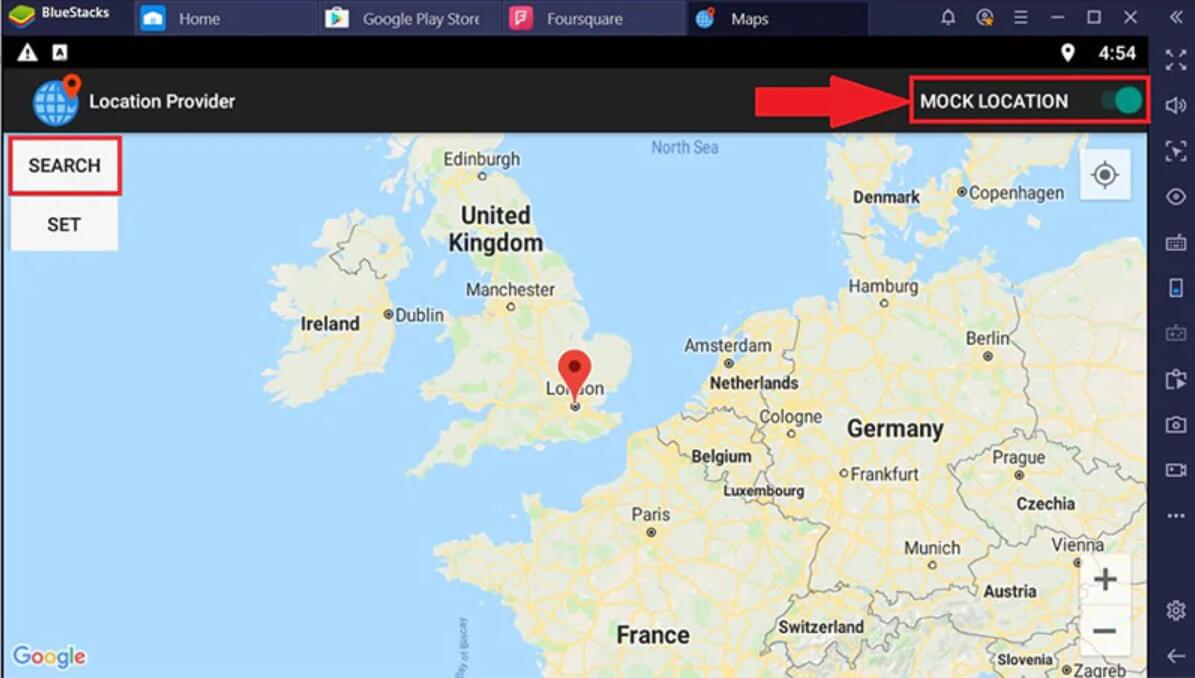 Step 3: Enter your preferred location and click the Search button.
Step 4: Your location will be updated automatically. Then set the location to the new address by clicking SET.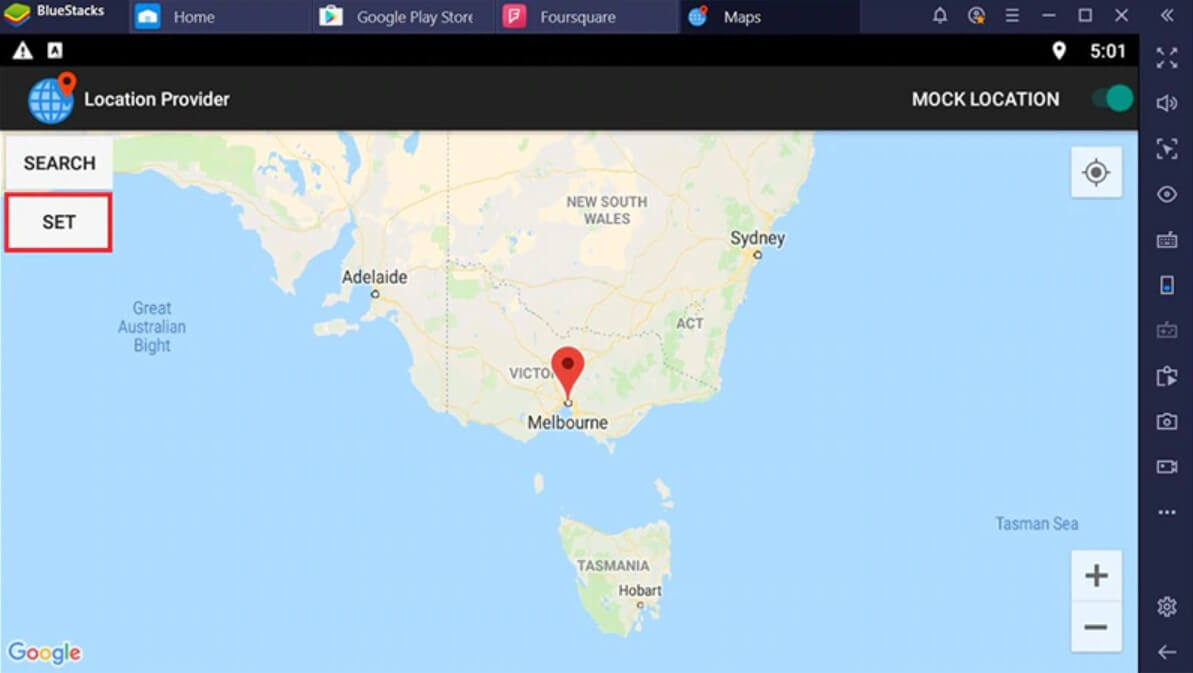 Part 3: How to Spoof Ingress GSP Safely?
---
There is always a risk of changing locations virtually. So every player should know the consequences of using bad software for GPS spoofing. Ingress has three levels of warnings to inform players that they have been tricked by tracking GPS.
1 The warning message issued by Ingress for the first time is valid for one week. This is the basic level of punishing players.
2 If you make the same mistake again after the first warning, they will issue a second warning and delete your account identity. You will not be able to play the game until 30 days from the date of notification.
3 When players receive a third warning which is the termination of their account. No excuses are accepted and you will be banned from Ingress for life and not be able to come back again.
So how do we safely spoof the Ingress GSP? Above we talked about the consequences of deception. How do avoid these risks perfectly? Unlike Niantic's other games, Ingress Prime isn't a game with a lot of limitations. You will not face any permanent ban if you follow the points below.
1 Never use location spoofing apps multiple times a day. If your location changes from time to time and the distance between each location is significant, your account will be flagged for unusual behavior.
2 As we mentioned before, it is very important to use high-quality software like iMyFone AnyTo to spoof the location. iMyFone AnyTo is a very intelligent location spoofing device, which highly imitates the movement rules of real people, and it also supports planned movements according to your customized route.
3 It is important to keep moving below 30Km/h. If the speed is unnatural, the system can easily detect you. AnyTo allows users to choose their own desired movement speed.
4 When changing location from one location to another location 10 to 20 km away, please wait a few minutes to avoid system detection. If you're at location A, the next second you're at location B, and within a few seconds you're 20 kilometers away from A, it's unnatural, and the system can detect it.
---
Final Words
That's all we have on how to list Ingress Prime players to cheat Ingress Prime locations. We hope this Ingress Prime cheat guide will be helpful to the wider Ingress players! We discussed the importance of using high-quality deception software. iMyFone AnyTo not only teleports you to different locations but also avoids suspicious notifications from gaming software officials. Using iMyFone AnyTo will solve all your problems.