If you wish to evoke the trickster spirit and explore beyond your reach or continent - spoofing Line. We'll help you against all the odds. It's certainly no rocket science to fake GPS location on Line Chat. We've enlisted some of the easiest ways of turning your Line's fake location in a blink of an eye.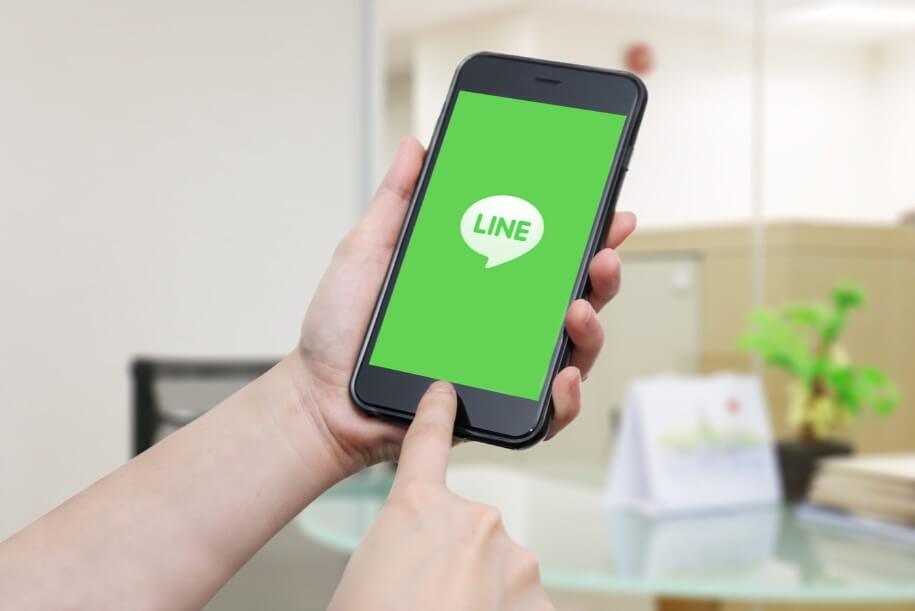 This article will share practical methods on how to share the location you want to share with Line location, teach how to use Line location settings, Line location sharing, Line anti-tracking, Line virtual location, and more! Keep reading.
Part 1: What is Line Location?
---
As a main communication tool, Line can send important messages with family, friends or colleagues. Of course, as a chat app, the function of Line positioning is also very important. When you and your friends meet at a restaurant, you can share your location with each other on Line, check each other's location by using Line, and see where each other is.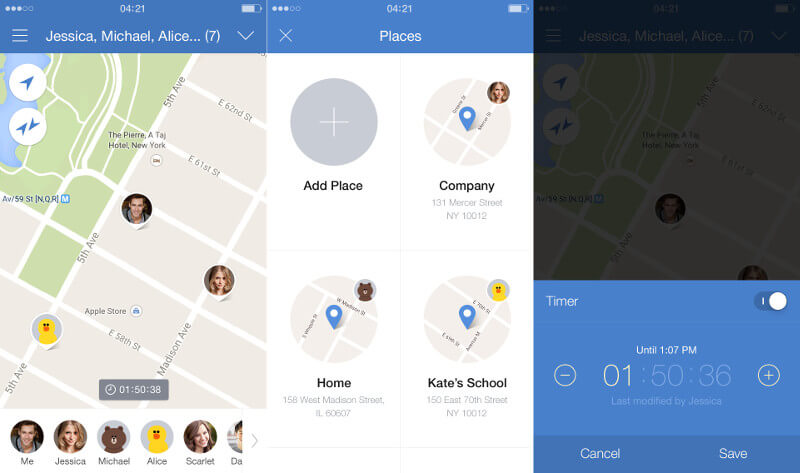 Line location information settings can bring more personalized services to users. When enabled, Line can detect your real-time location to provide a more accurate weather forecast for the area, as well as show great deals near you.
Part 2: How to Turn On/Off Line Location
---
Before understanding how to deceive your Line's location, you first need to understand where the location-related settings of this software are, and you must understand the operation of Line, a social software, regarding location privacy.
Tips 1

How to Turn On Line Location
---
Steps to Follow
Step 1 : Go to Settings > Privacy Settings > Provide Usage Data in the upper right corner of the LINE homepage.
Step 2 : At this point, you will see the option Allow Line to obtain location information", click to enable or disable it.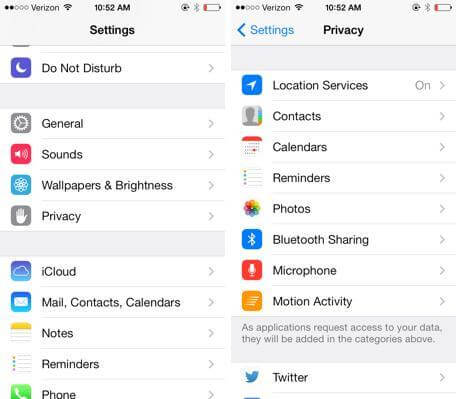 On the contrary, if you have always allowed this function, you can also turn off Line positioning according to the following steps.
Tips 2

How to Turn Off Line Location
---
Steps to Follow
Step 1 : Go to Settings > Privacy Settings > Provide Usage Data in the upper right corner of the Line homepage.
Step 2 : Click Delete Information, and then wipe the location data that Line has obtained.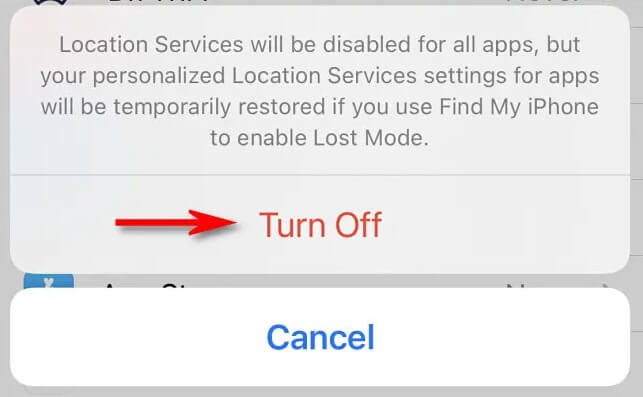 Part 3: 3 Best Tools to Spoof Line Location
---
Well, let's talk about how to spoof Line Map next. We used three modified positioning apps for Android and iOS, which are very popular on the market, respectively, and came to the following conclusions from a comprehensive analysis of system support, language, functions, payment conditions, and user experience.
Tool 1

iMyFone AnyTo - Support Android & iOS Devices
---
Line's location service is certainly useful if you want to change your Line location to meet more people, but it's very inconvenient, especially when you want to see profiles of people who aren't necessarily in your geographic era and iMyFone AnyTo comes in handy when interacting with it. iMyFone AnyTo is a very useful location changing app. This professional location changer enables you to change your GPS location to any location you want safely and efficiently. That way, you can match more people in any area you like.
iMyFone AnyTo Great Features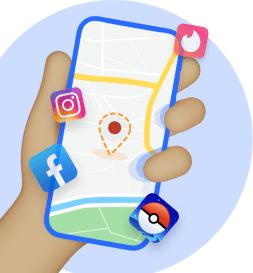 Change GPS Location on iOS/Android
Change the Line location of your GPS to anywhere in the world.
Plan a route and move on it at a customizable speed.
It works very well with location-based apps like Facebook, Snapchat, Bumble, and other popular social media platforms.
Be compatible with both Android as well as iOS phones.
No random ads popping on your screen while using this program.
Step 1: To start using this Line location changer, just go to the official website of iMyFone AnyTo. Download the package from there, then install it.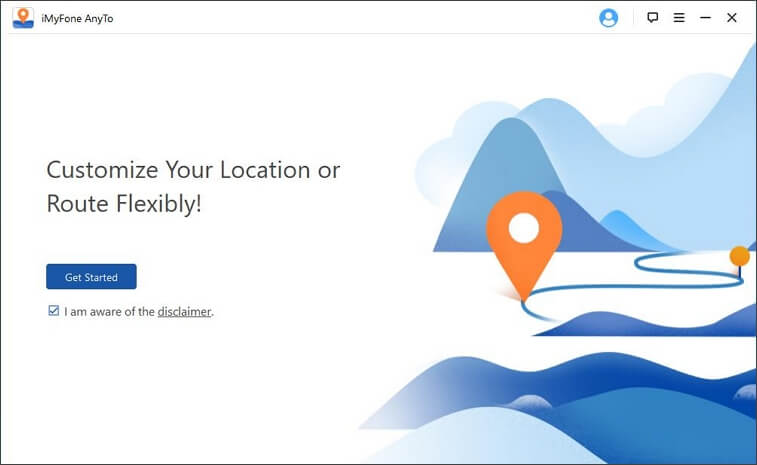 Step 2: Connect your device to the PC. Select Teleport Mode from the top right corner of the screen.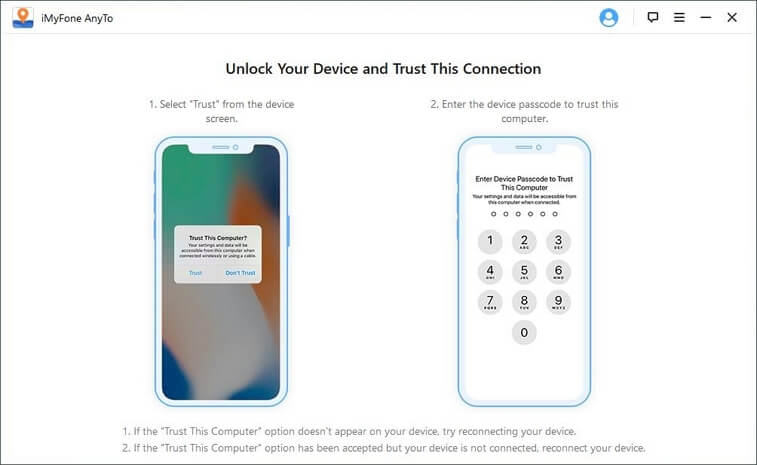 Step 3: Select the location, and enter the location you want to change the Line location to fake.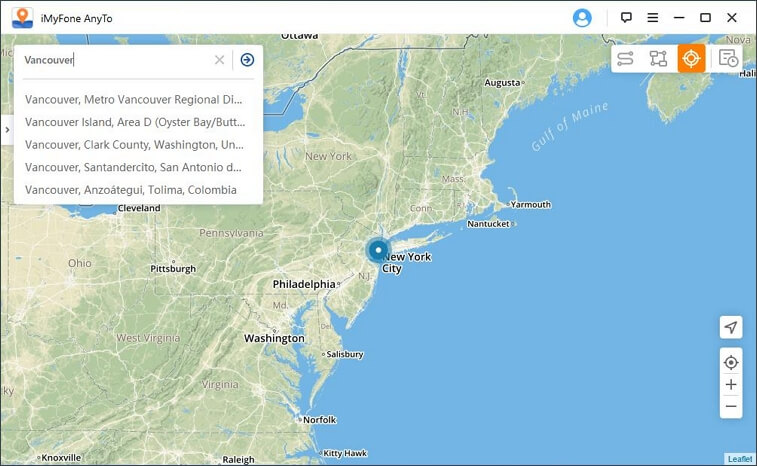 Step 4: After selecting the fake location, just click the Move button. All apps on your device that need to be located, including Line, Snapchat, will now switch entirely to your fake location.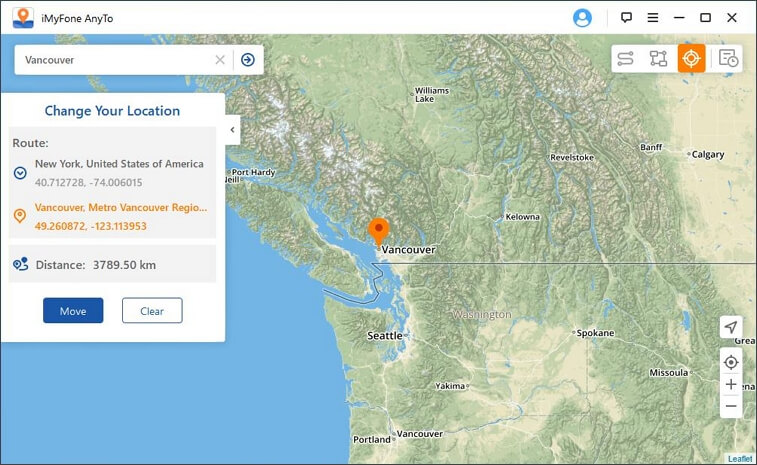 Pros
Change the GPS location with one click.
Preserve privacy while all apps still work flawlessly.
Choose to speed up or slow down your walk on yourself.
Plan imaginary journeys with multipoint mode on the route planner.
Compare with other software in the market, it is more cost-effective.
Cons
Require additional permission steps for a successful installation for Android users.
Based on PC or Mac, so your phone or tablet must remain connected to the computer.
---
Tool 2

Fake GPS Location - Support Android Devices
---
Unlike iPhone, Line Fake GPS Location is much easier to operate on Android devices. We recommend using the Fake GPS Location from the Lexa app available on the Google Play Store. The app does not require rooting your Android device and supports almost all Android devices.
Here's how to spoof GPS Line on Android using Fake GPS Location:
Step 1: To start this process, you must first enable developer options. To do this, go to your device's Settings > About Phone and click Build Number/MIUI Version several times until developer options are turned on.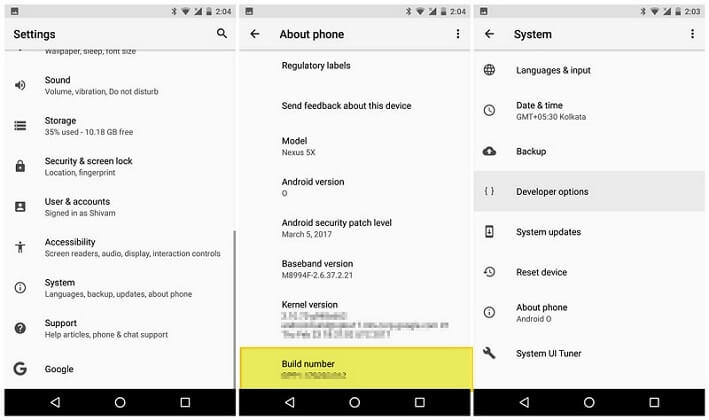 Step 2: Now, go to Google Play Store and download Fake GPS Location for Lexa app on your Android device.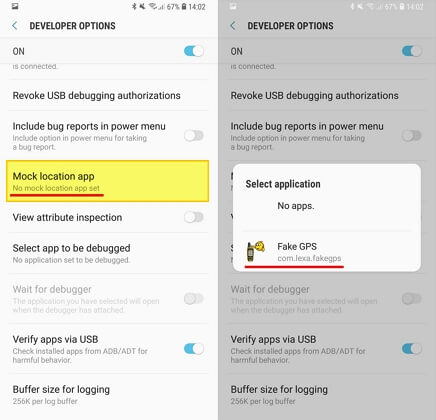 Step 3: After installing the app, go to Developer Options > Analog Location App and choose to download a fake GPS app.
Step 4: Open fake GPS app on your device and spoof your location to anywhere in the world. You will also see spoofed locations in Line.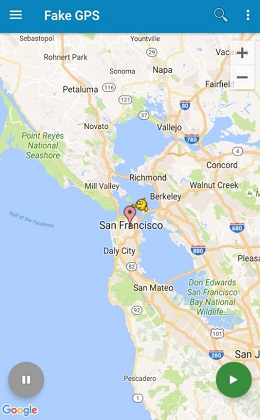 Pros
Available for download on mobile.
Can plan moving routes.
Cons
No free trial available.
English interface.
More advertising information.
English interface only.
Tool 3

Spoofr - Support iOS Devices
---
Spoofr belongs to the iOS system. The interface is simple but only available in English at present. The special feature of this software is that it can store and share routes or locations, so that friends or family members know your current location.
Step 1: Select the destination of the iOS virtual positioning, such as other apps, enter the location and confirm it.
Step 2: Set the moving path, you can move multiple points at a time, and plan the walking route.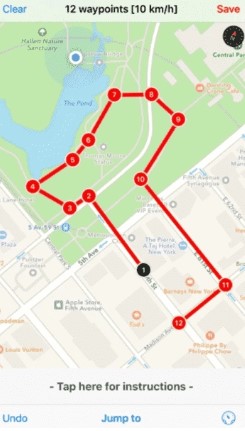 Step 3: You can set the moving speed correspondingly according to different scenarios.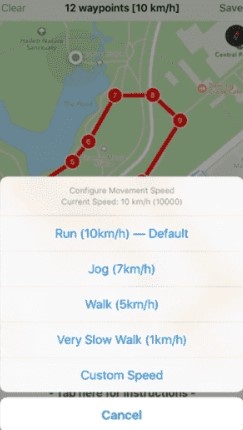 Step 4: After setting, click "Jump To" at the bottom of the interface to select the location to jump to.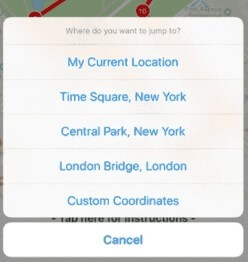 You can also share the route with friends via AirDrop, SMS, Mail, etc.! This operation is quite simple. It should be noted that it will move directly in the straight-line distance of the set path, not following the general road, so it may move directly on the building. If the game detection is more sensitive, it may be a little risky, so It is necessary to pay attention to driving according to the road when setting.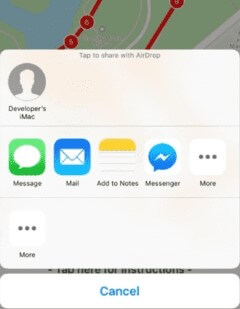 Pros
Free to use.
Simple steps to modify positioning.
Share itineraries with friends.
Cons
Unable to identify road buildings in real time.
Need to connect to a computer to use.
Ads pop up frequently.
English interface only.
Conclusion
At present, the positioning changing apps on the market are all designed to be simple and easy to use. From a comprehensive evaluation, only iMyFone AnyTo supports both iOS and Android systems, and can change the positioning with one click, and provide two-point or multi-point mode customization. Route, automatically move around the road, moving speed, waiting times for red lights, etc. can be set, very smart! AnyTo can be voted the best location changing app, I recommend everyone to try it out!