These days it has become relatively easy for government and other private agencies to track the online activities of the end-user. With the help of different monitoring tools, anyone can track things you post online, your e-mails, GPS movement, and even Whatsapp conversation.
While these tools are primarily designed for parental use, there are people who misuse them by stealing someone else's personal information. Spyzie is one such tool that has been widely used by marketing agencies and employers to track the online activities of their target audience and employees respectively.
If you think you're being tracked by Spyzie, stick along, the following guide explains how to stop Spyzie from tracking your phone.
Part 1: What is Spyzie?
For people who are not familiar with the concept of Spyzie and other monitoring tools, here's what you should know. As we mentioned earlier, monitoring tools like Spyzie are tailored to track the online activities of a person.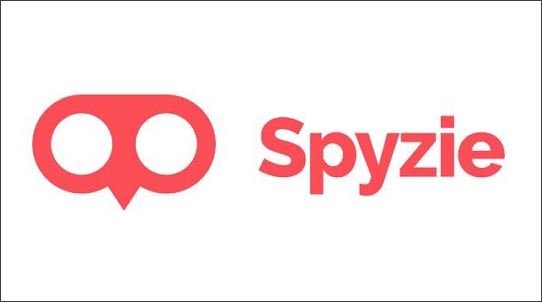 Usually, these apps are marketed to parents and family members to track the online activities of their closed ones. In some cases, the target audience may even include employers who want to track their employees, especially when they're traveling outside for "official" purposes.
The main objective of using a monitoring tool is to ensure that people you care about are safe and aren't visiting irrelevant online platforms. Unfortunately, many people use Spyzie to keep an eye on someone else's online activities and misuse their personal information.
That's why it's better to understand how to stop Spyzie from tracking your phone so that you protect your personal information, keeping it away from the wrong people.
Part 2: How to Stop Spyzie from Tracking Your Phone
When it comes to restricting a monitoring tool from tracking your smartphone, several tactics will work. So, let's walk you through each method individually so that you can protect your personal information from going into the wrong hands.
Trick Spyzie by Spoofing Location on Your Phone
If someone is using Spyzie to keep track of your GPS movement and you don't want to disclose your location, we recommend using a location spoofing application. With location spoofing, you can easily trick Spyzie and restrict it from tracking your original location.
How to Stop Spyzie from Tracking Your iPhone?
iMyFone AnyTo is a dedicated location spoofing tool for iOS that'll help you change your current location to any physical location in the world. The tool has a dedicated "Teleport Mode" and an embedded Google Maps environment that'll allow you to find a specific location and set it as your current location.
Main features of iMyFone AnyTo:
Change GPS location with one click.
Set a Customized route to fake GPS movement.
Change movement speed to precisely define your route.
Use GPS Coordinates to search for a specific location.
Save historical spots for future use.
Widely support all iOS devices running iOS 7.0 and latest version, including iOS 16.
Now, let's quickly understand how to stop Spyzie from tracking your phone location using iMyFone AnyTo.
Watch Video Tutorial to Stop Spyzie from Tracking Your Phone in 2020
(Note: If you have installed iMyFone AnyTo on the computer, drag the video bar to 0:28 to skip the downloading and installation part.)
Step 1: Launch iMyFone AnyTo on your computer/Mac and click "Get Started".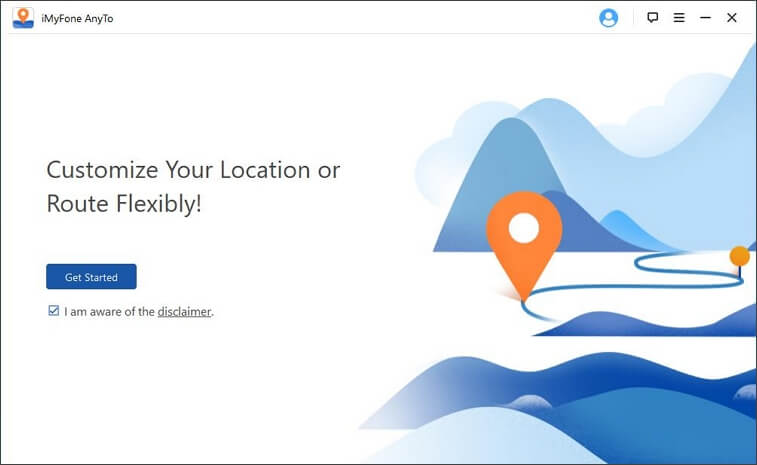 Step 2: Connect your iPhone to the computer/Mac using a USB. At this point, you'll have to enter the passcode on the iPhone and tap the "Trust" button to confirm the connection.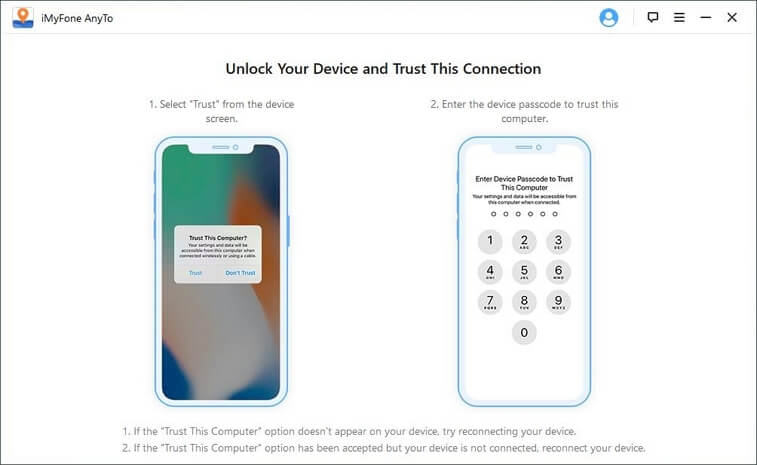 Step 3: A map will appear on your computer screen showing your current location.
Step 4: In the top-right corner, select the "Teleport Mode" and use the search bar to find a location. You can also paste GPS coordinated to look for a specific location on the map.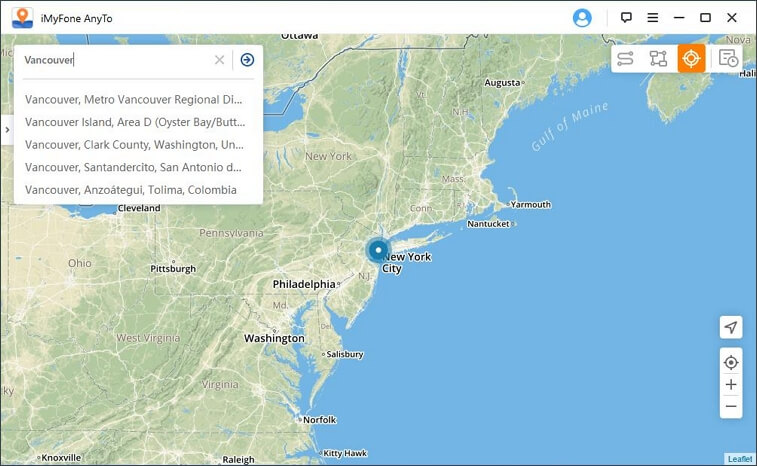 Step 5: Once you've selected the location, click "Move" and this will change your device's current location to the selected location.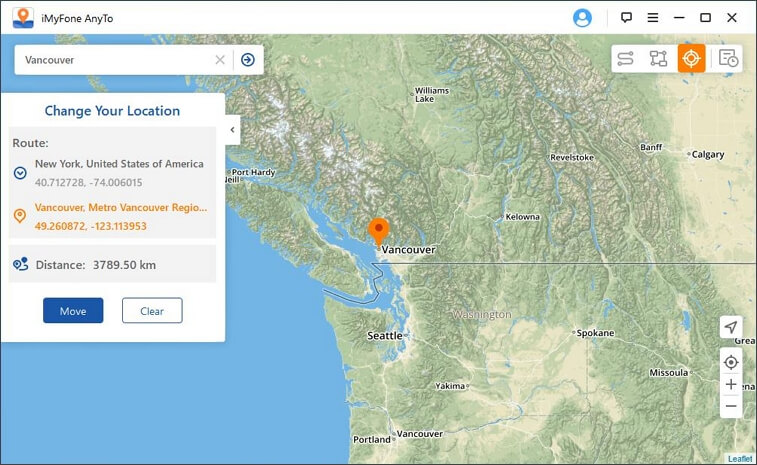 Once your GPS location on your iPhone is spoofed, Spyzie won't be able to track your current whereabouts.
---
Update Phone's Operating System
Location is only the tip of the iceberg that monitoring tools like Spyzie track. So, if you want complete privacy, it's better to completely remove the spyware app from your smartphone. One of the effective ways to do this is to update your phone's operating system. Updating OS will most likely cause compatibility issues for Spyzie and it won't be able to track your online activities anymore.
Let's see how to stop Spyzie from tracking your phone by updating the device OS on different devices.
How to update OS on iPhone
Step 1: Go to "Settings" and select "General".
Step 2: Click on "Software Update". You'll see the entire software information with what would be the new changes after the update.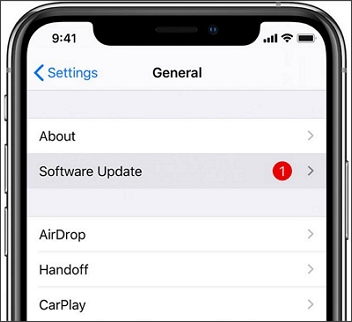 Step 3: Scroll Down & tap "Download & Install" to install the firmware update.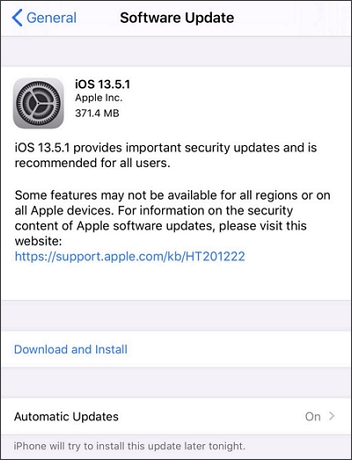 How to Update OS on Android
Step 1: Open "Settings" and select "About Phone".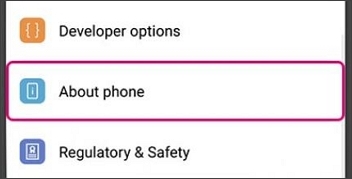 Step 2: Click "Software Update". If an update is available, you'll see the entire information about new changes.
Step 3: Download the update and click "Install Now" to install the newer OS version.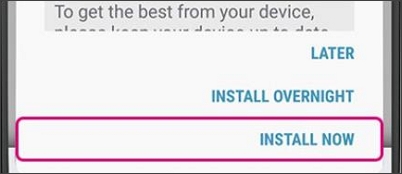 ---
Reset to Factory Settings
If there's no software update available for your smartphone, you can also remove the spyware app by performing a factory reset on your device. This will remove every third-party app including the Spyzie or any other spyware tool. However, make sure to back up the entire data as a factory reset will remove everything from your device.
Here's how to stop Spyzie from tracking your phone by resetting your device to the factory settings.
Factory Reset on iPhone
Step 1: Open "Settings" and select "General".
Step 2: Scroll down to click "Reset".
Step 3: You'll see different resetting options. Select "Erase All Content & Settings" and enter your screen passcode to continue with the process.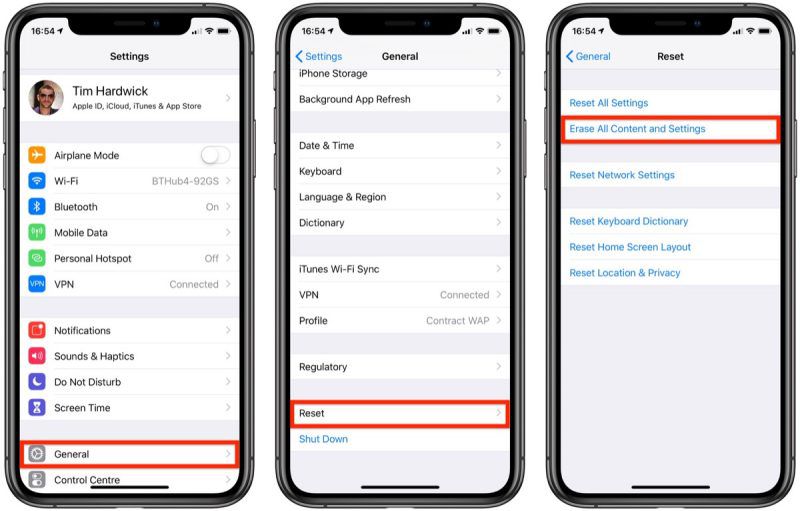 Step 4: You'll also have to enter the password to your Apple ID to remove it from the phone. After you've removed the Apple ID, your phone will start erasing data and it'll restore to the factory settings.
Factory Reset on Android
Step 1: Open "Settings" and select "Backup & Reset". Then, click on "Factory Data Reset".
Step 2: Enter your screen lock to confirm the action.
Step 3: Tap "Reset" and this will initiate the factory resetting process.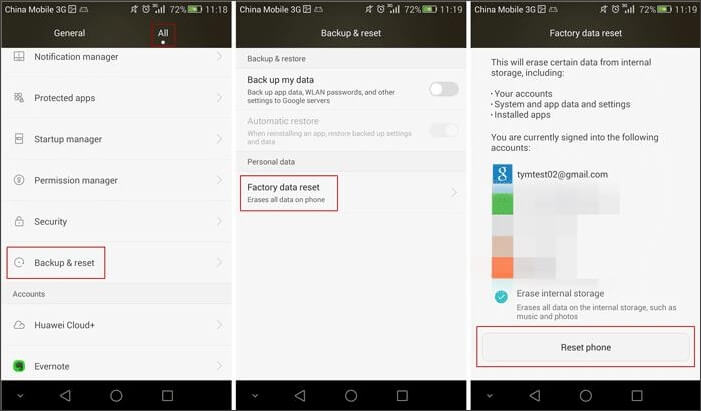 ---
Install Anti-Spyware App to Stop Spyzie from Tracking Your Phone
If you don't want to reset your device and there's neither a software update, you can also stop Spyzie from tracking your phone by installing an Anti-Spyware app on your smartphone. These tools are specifically designed to find and remove spyware tools from your device, keeping your privacy intact.
Let's take a look at some of the most popular spyware apps for iOS and Android.
Spyware Removal Apps for iPhone
1 Norton Mobile Security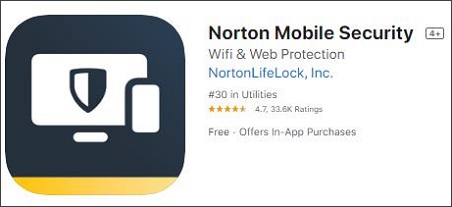 Norton Mobile Security is one of the most popular anti-spyware tools for iDevices. In addition to removing malware and spyware apps, Norton 360 will also set up a smart firewall, restricting others from remotely installing a spyware tool on your smartphone.
---
2 Avast Antivirus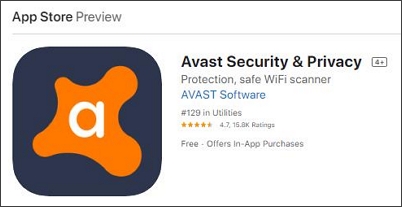 Like Norton 360, Avast is also a popular anti-spyware choice for iOS users. For many years Avast has been the first choice of Windows and Mac users. Now, you can even protect your iOS device using Avast Antivirus.
---
3 Lockdown

Lockdown is an excellent anti-spyware tool for iOS devices that'll remove every spyware app including Spyzie from your smartphone. Since the tool has been designed by former Apple engineers, you can expect high reliability and extreme accuracy.
---
4 Lookout Professional for iOS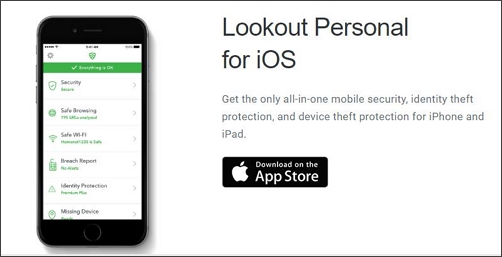 Lookout is a remarkable iOS tool that can do much more than removing spyware from your iOS device. You can also use Lookout professional to set theft-alarms on your device and this will protect your iDevice from getting stolen.
---
5 Total AV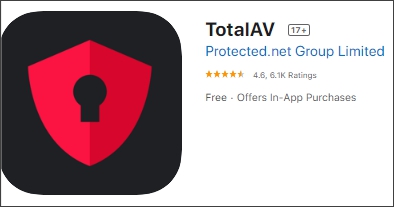 Even though Total AV is marketed as an Antivirus tool, you can also use it to stop Spyzie from tracking your phone, thanks to its dedicated anti-spyware capabilities. The software will find and remove spyware so that you won't have to go through the hassle of manually finding it.
---
Spyware Removal Apps for Android
1 Spyware Detector

As the name implies, Spyware Detector will detect and automatically remove different third-party spyware apps from your Android device so that your personal information doesn't go in the wrong hands.
---
2 Anti-Spy

Anti-Spy is an excellent Anti-Spyware app that can be used to remove spyware tools as well as potential malware. Simply tap the "Scan Now" feature to find every spyware tool and remove it with one click.
---
3 Incognito Anti-Spyware

An all-in-one tool that'll find and remove spyware apps from your smartphone instantly. Incognito Anti-Spyware will even find hidden spyware apps that don't normally appear in the app drawer.
---
4 Kaspersky Free Antivirus

Primarily marketed as an Antivirus for Android, Kaspersky will also help you remove harmful spyware applications from your Android device.
---
5 McAfee Mobile Security

McAfee is also an anti-spyware tool that'll provide a plethora of features to protect your device from spyware apps as well as potential viruses.
---
Conclusion
With smartphone monitoring becoming a norm for different business organizations, more and more people want to protect their personal information. We hope that the above guide helped you understand how to stop Spyzie from tracking your phone. So, make sure to utilize these tactics so that no one can track you even with a remarkable tracking tool like Spyzie.