Zenly - Your map doesn't load or loads slowly despite an internet connection? Then learn what you can do here if Zenly-Your Maps can't load your people.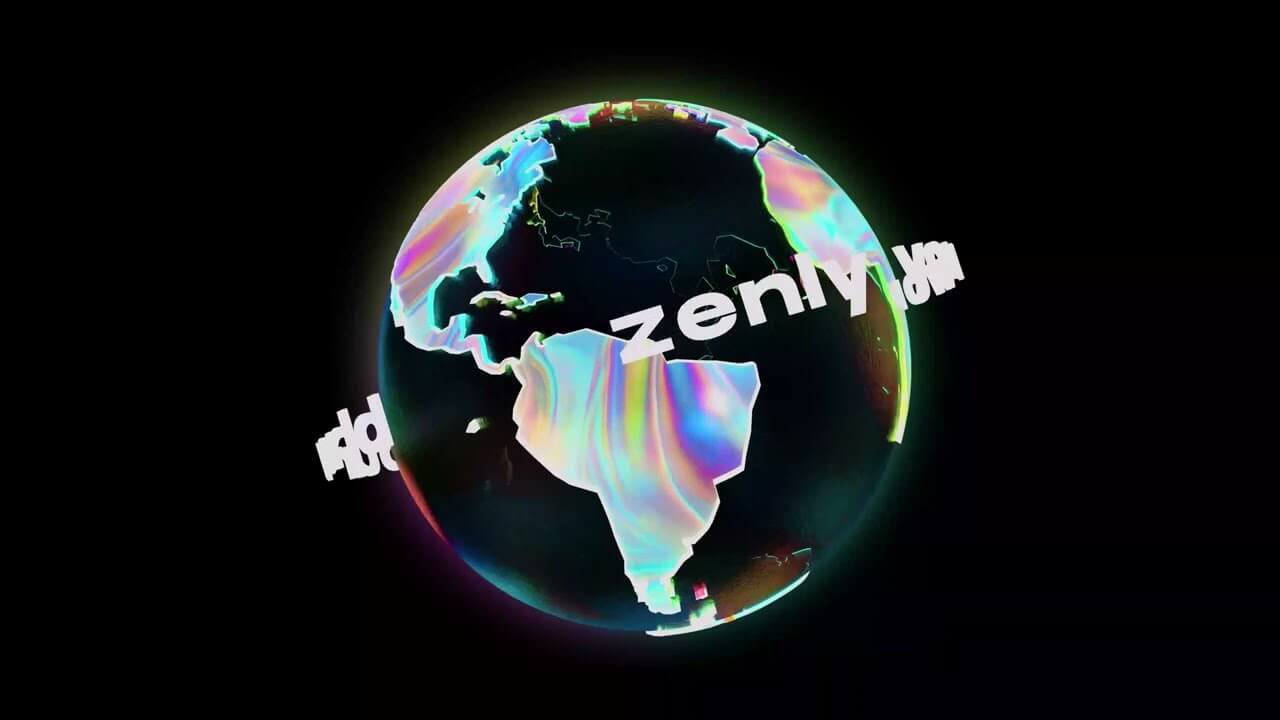 This can be annoying if apps from the App Store fail to load and therefore fail to update. A download or update has started, but only a small percentage of apps will load after a few hours. So today we and you will explore Zenly not working together, let's read on!
Part 1: What is Zenly?
---
Zenly is a location sharing tool that allows multiple people to track each other's location at the same time, as well as provide each other's mobile phone battery, movement speed and other information. You can use Zenly to guide the route and easily navigate the other party to the destination. In addition to having a detailed map interface, Zenly also has a real-time interactive function, allowing friends to send messages directly in the program. In short, this software is very feature-rich and complete, and it is a highly accurate location tracking program.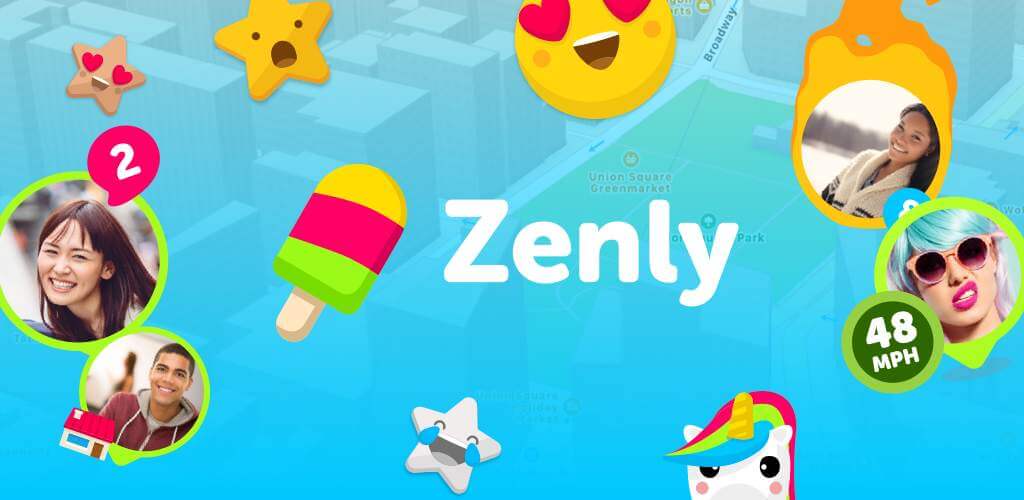 Zenly is great for letting your group of friends travel with friends, see who's around, and get notifications about your friends' whereabouts when you're far away from each other (such as on an outdoor adventure trip). Zenly is also used by firefighters to coordinate departments, and is used by taxi drivers, couriers, NGO workers and even politicians.
Part 2: Issues with Zenly Not Working
---
Issue 1

Your Map are Not Loaded

You want to download or update Zenly-Your Maps your people, it takes a long time for the download to start or the app to fully download because it won't load. Many then desperately try to re-download Zenly-Your Maps your people, but that doesn't lead to any useful results either.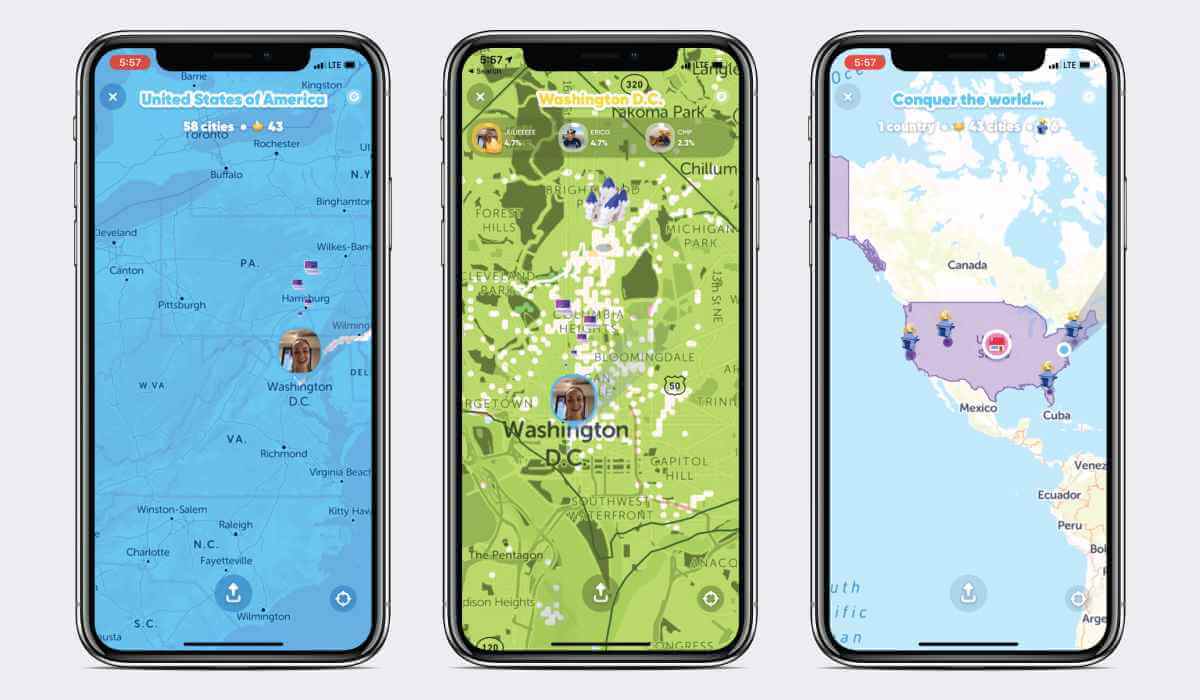 The next attempt for many will be to check the internet connection. But the WLAN shows full reception but still doesn't work or works very slowly.
Issue 2

Your Map Load Very Slowly
---
If your people are very slow to download Zenly-Your Maps, it could also be due to the size of the app itself. The progress bar makes your downloads slow, but that might just appear because of the size of the app. In the case of an update, you can check the size of the installation file in the respective app store and see if it might take so long to load due to its size.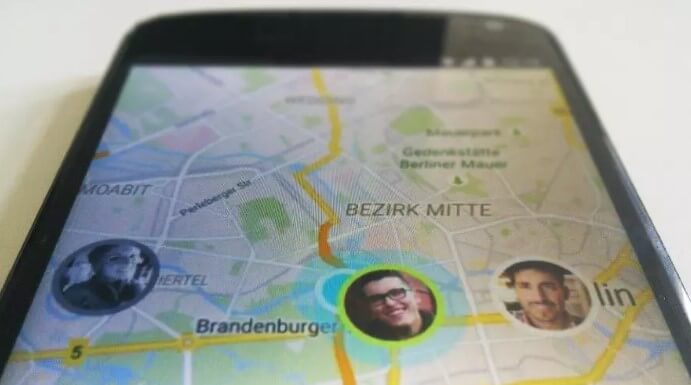 Issue 3

Your Map Update Did Not Start
---
Whether you want to update the Zenly-Your map, or download it again. If one doesn't work, you probably have the same problem with the other thing and should look for the same solution.
Therefore, we have put together some possible solutions so that you can download the Zenly-Your map your people app without any problems.
Part 3: How to Fix Zenly Not Working?
---
We hope the following solutions helped you so that you can load Zenly-Your Maps your people and the download doesn't last forever. If you know other possible solutions.
Way 1

Check Internet Connection
---
Zenly-Your Maps can't load your people for very different reasons. In most cases, this is due to your own internet connection. It's possible that your device is on a WiFi network and it's still not working, so you should try using a browser to access websites on the Internet. If this works fine, then it's not your smartphone or tablet.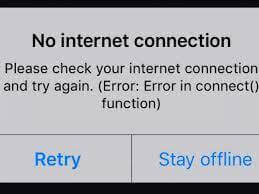 If you are trying to download the app over a mobile network (not recommended due to data consumption) then you should check the stability of your mobile connection. Maybe your data volume is also used up, so it can only be used slowly. It may also not be possible to download from the mobile network due to your settings. In this case, you should check the mobile data settings on your device.
Way 2

Restart Your Smartphone
---
The App Store often has issues after updating the Android or iOS operating system. After a system update, the connection to the login data of the various stores will most likely no longer work securely. In this case, you should restart your smartphone or tablet, which will reload all settings and features and re-establish the connection to the App Store if necessary.
Way 3

Check the Server
---
State where the Google Play Store's servers are located. This should not be blamed on developer Zenly's servers, as the app lives on App Store servers, which in rare cases can become overloaded or fail due to maintenance work.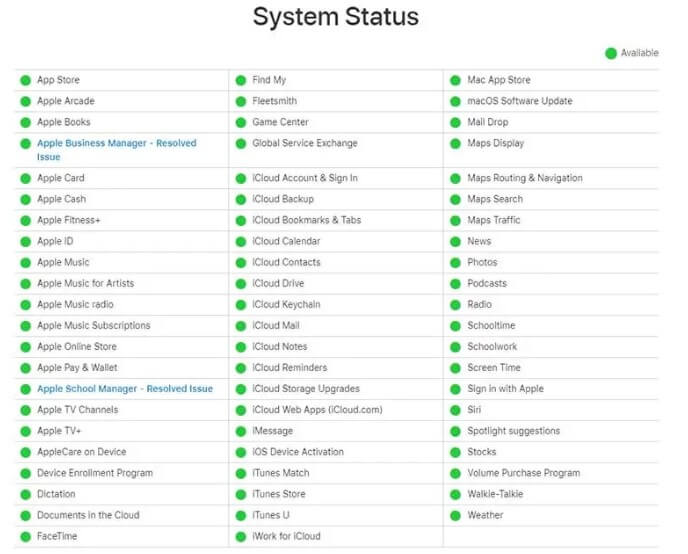 [Bonus Tips] 2 Methods of Spoofing Zenly GPS Location
---
Modifying the location can become especially necessary when contextual services on the product are not working and should be. Not only does it deliver your location to your desired address, but it also simulates real action. The easiest way to fake Zenly's location is iMyFone AnyTo. This tool might also come in handy when you just need to change the area to find the most Zenly suits.
Method 1

Location Spoofer - iMyFone AnyTo
---
If you want to quickly set a fake location, then iMyFone AnyTo is your best choice. This software allows users to change the location of the device with one click, and synchronize the virtual location to various applications such as Popsicle, so that others cannot track your location. It provides 3 different modes - "Positioning Modification", "Single-point Movement", "Multi-point Movement", and even allows you to set high-simulation moving routes, with very diverse functions.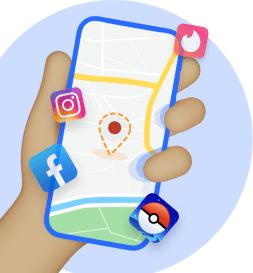 Change GPS Location on iOS/Android
Change the location of your GPS to anywhere in the world.
Plan a route and move on it at a customizable speed.
It works very well with location-based apps like Tinder, Snapchat, popular social media platforms, etc.
Be compatible with both Android as well as iOS phones.
No random ads popping on your screen while using this program.
Watch Video Tutorial to Spoof Your GPS Location in 2022
(Note: If you have installed iMyFone AnyTo on the computer, drag the video bar to 0:28 to skip the downloading and installation part.)
Let's see how to use the program:
Step 1: Setup iMyFone AnyTo
Click the Try It Free button below to install iMyFone AnyTo on your computer. Then open it and click Get Started. Connect your phone to the PC via USB. Click Trust on the device for the prompt.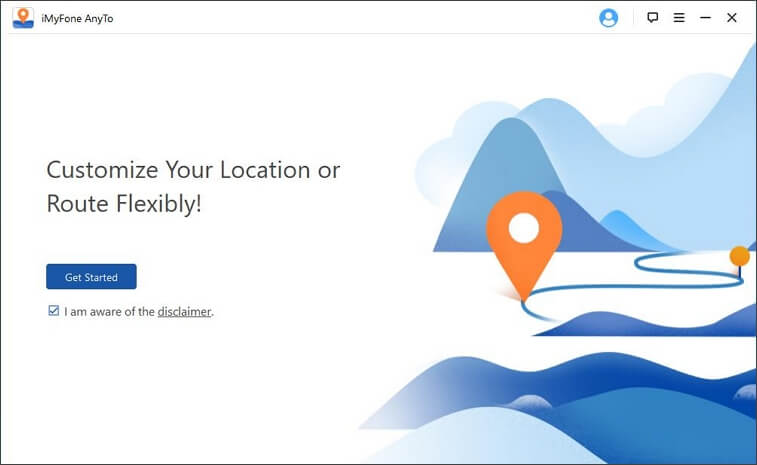 Step 2: Select Teleport Mode
After your map has loaded, it will show where you are on the map by default. choose Teleport Mode in the top right corner, the third icon.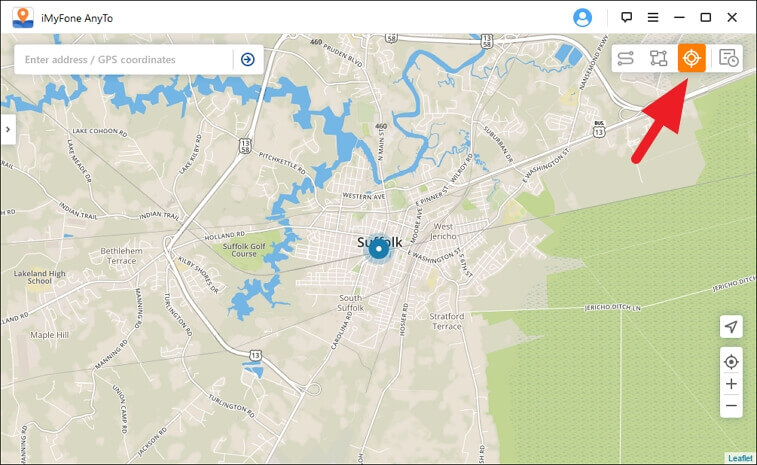 Step 3: Select an address
Now on the map, just pinpoint a place that you hope you were there.
Alright! Now just click on the Move button. You can see the location is changed to the new place instantly.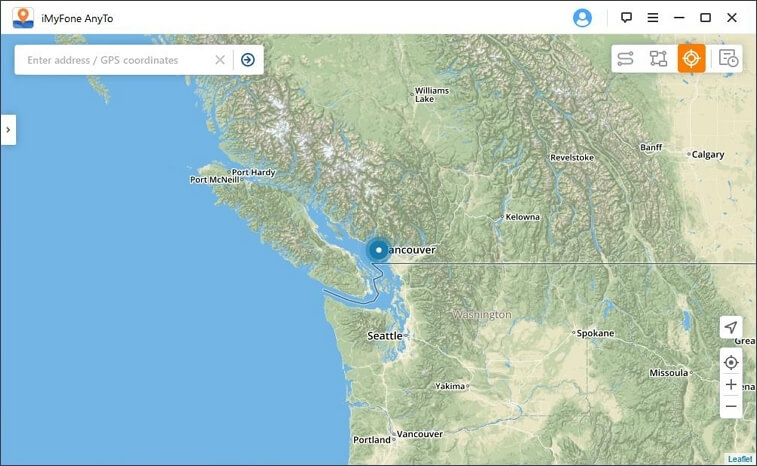 Open Zenly Map, you will find that you have successfully spoof your location in the qpp. Now that you have started, you can continue exploring the application and its wide set of benefits for the avid Zenly user.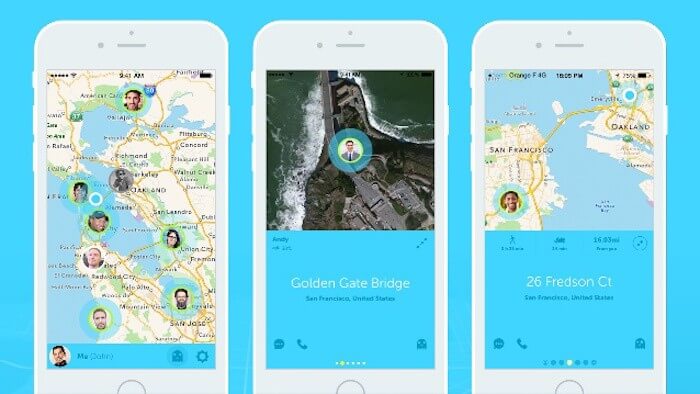 Good luck!
So you can also use this brilliant tool to fake the location in the app, while you are just sitting home (see the guide >> ).
Method 2

Use Zenly's Ghost Mode
---
In fact, the Popsicle app also has a built-in "Pu Pu ghost mode", which allows you to hide some of your location information from your friends. In this mode, you can choose from 3 different states to complete virtual positioning:
Precise location: Show your friends the actual location with 95% accuracy.
Blurred location: Show your friends locations near your actual location.
Freeze Location: Show your friends your last location before freezing, and they won't be able to see your actual location until you unlock the function.
Steps to Follow
Step 1 : Click the Character icon at the bottom right of the popsicle program, jump to the page, and then click the Puff Pugh icon at the top.
Step 2 : You will see your friends in the Precise Location field, click on the object you want to hide, and then click Freeze Location.
Step 3 : Click Set Duration, and the other party will see that you stay on the last virtual position forever.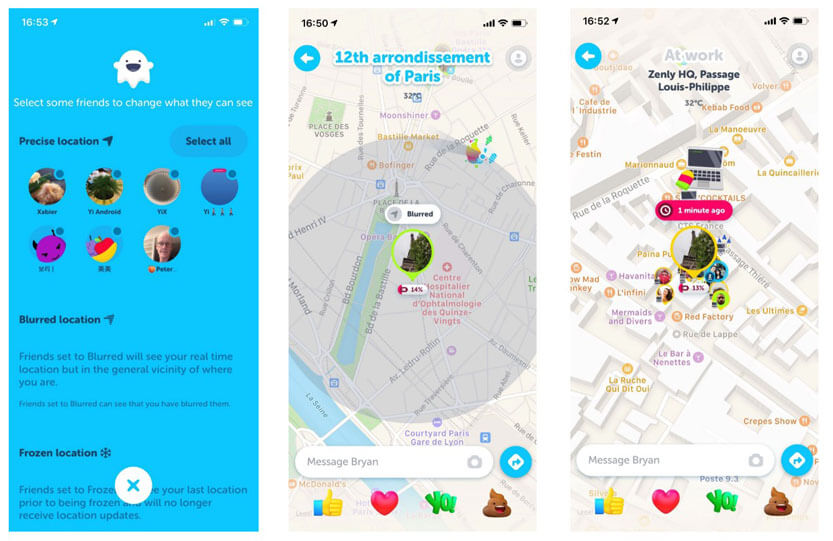 Conclusion
Today we discussed related questions about Zenly not working, I believe you have got the answer here. If you want to crack the positioning of the popsicle, learn the above 2 methods as soon as possible! To sum up, iMyFone AnyTo is definitely a rare anti-tracking artifact. Through it, you can quickly set up virtual positioning, and even deceive the process with anthropomorphic moving routes. The most important thing is that the other party will not notice that you have turned off the positioning function, so you can easily hide it from the sky.