HEIFĀ (High-EfficiencyĀ ImageĀ FileĀ Format), whichĀ isĀ aĀ typeĀ ofĀ imageĀ format currently employed on Apple devices with iOS11 as itĀ offersĀ qualityĀ imagesĀ havingĀ halfĀ theĀ sizeĀ comparedĀ toĀ the more general JPGĀ of similar quality. It is built on the HVEC video technology enabling it to be able to store a sequence of images, unlike the JPG.
HEIFĀ to JPGĀ Converter Online
DespiteĀ theĀ manyĀ advantagesĀ ofĀ usingĀ HEIF,Ā thereĀ isĀ noĀ denyingĀ that a lot of people still makeĀ useĀ ofĀ theĀ JPGĀ formatĀ forĀ theirĀ images especially on other platforms such as androidĀ andĀ windows.Ā Peradventure,Ā youĀ wantĀ toĀ shareĀ someĀ ofĀ theĀ coolĀ imagesĀ you haveĀ capturedĀ onĀ yourĀ device and wish to share them with family and friends who might beĀ usingĀ devicesĀ thatĀ doĀ notĀ supportĀ HEIF.Ā HereĀ are some platforms to help you convert your HEIFĀ to JPG:
1

HEIF to JPG ConverterĀ - Apowersoft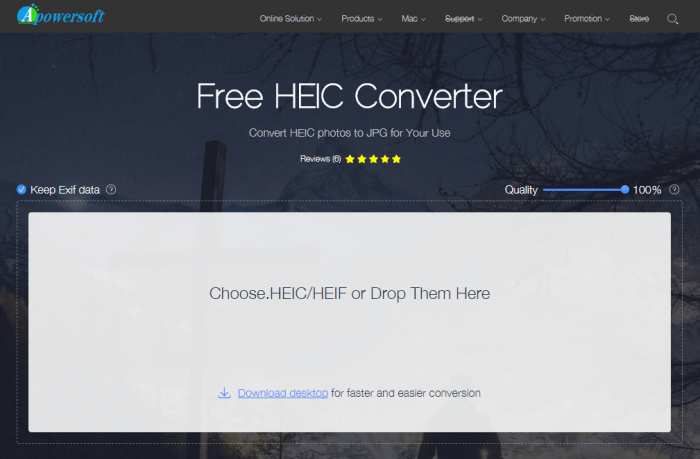 ThisĀ aĀ freeĀ resourceĀ online that can be used to convert HEIC (HEIF) files to JPGĀ file format AllĀ you needĀ to do isĀ to visitĀ the website www.apowersoft.comĀ andĀ begin to select the files you want to convert. You can selectĀ andĀ uploadĀ asĀ manyĀ asĀ 30Ā atĀ aĀ time.Ā ThisĀ allowsĀ youĀ to save time while it alsoĀ maintainsĀ theĀ imageĀ qualityĀ ofĀ theĀ filesĀ as well. Unique Features such as no sign-upĀ requiredĀ beforeĀ youĀ canĀ useĀ itĀ andĀ itĀ deletes the files that have been convertedĀ automaticallyĀ henceĀ securingĀ yourĀ privacyĀ setsĀ itĀ apartĀ fromĀ other tools.
2

HEIF to JPG ConverterĀ - Aconvert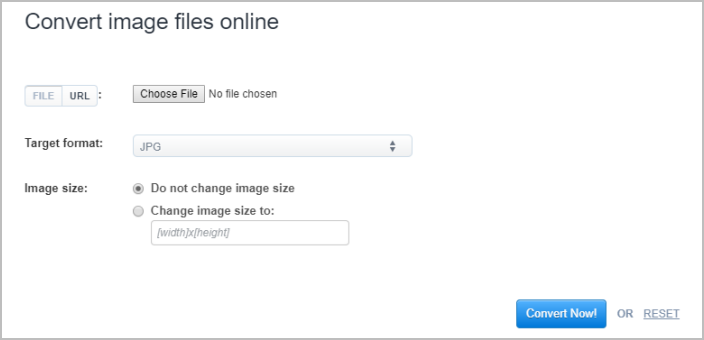 Aconvert isĀ anotherĀ onlineĀ tool for the purpose of converting files from one formatĀ toĀ anotherĀ includingĀ filesĀ fromĀ HEIFĀ toĀ JPG. Unlike the Apowersoft it does requireĀ youĀ toĀ sign-upĀ forĀ anĀ accountĀ beforeĀ youĀ canĀ useĀ it.Ā After you'veĀ signedĀ inĀ to it, what you need to do isĀ justĀ selectingĀ theĀ fileĀ youĀ wantĀ to convert (HEIF) and the target file formatĀ (JPG)Ā andĀ thenĀ clickĀ onĀ convert.Ā ThenĀ youĀ canĀ downloadĀ theĀ converted file, however, on this platform, you cannot convert files in groups.
3

HEIF to JPG Converter - Ā Converter.asimkt.com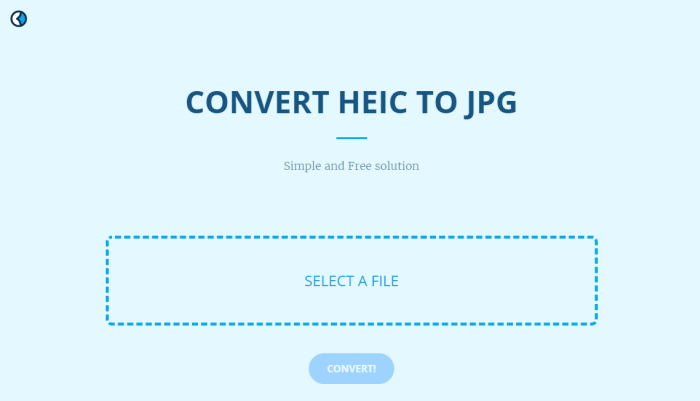 Converting files on this tool is for only HEIFĀ to JPG. Similar to theĀ Aconvert,Ā itĀ doesĀ notĀ convertĀ inĀ batches and requires a sign-up to use. It uses cloud convert and automatically deletes converted files as well.
How to Convert HEIFĀ to JPGĀ in Batch
To transfer online is easy, but all above online converter have limits on the amount when convert, you cannot convert in batch. However, there is a software called iMyFone HEIC Converter , with which you can transfer HEIF/HEIC photos to JPG without any amount limit.
Convert HEIF pictures to JPG in two modes: one at a time, or batch at a time.
Allows you to view HEIC pictures without no charge.
Allow you to adjust the photo quality for the converted files.
Faster than any other online HEIF converter.
Simply drag and drop the HEIF photos to the converter.
How to Convert HEIF Photos to JPG in Batch:
Step 1: Open iMyFone HEIC Converter on your computer and choose Convert Photos in Batch.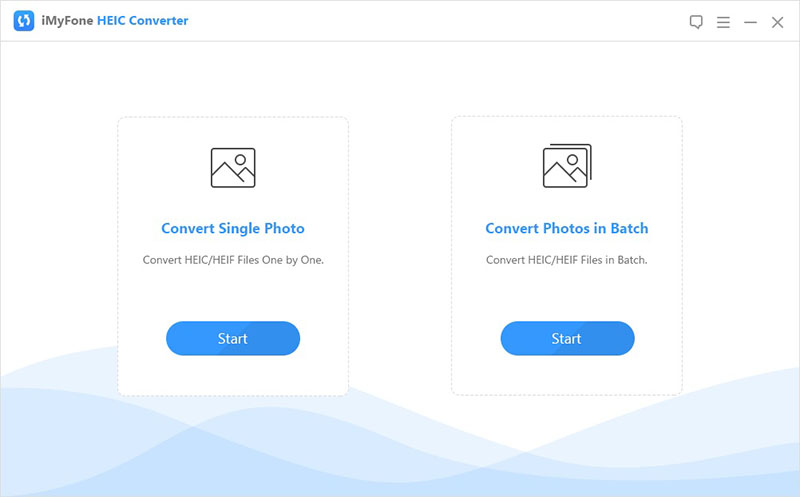 Step 2: Then click on "+" to select photos from your computer.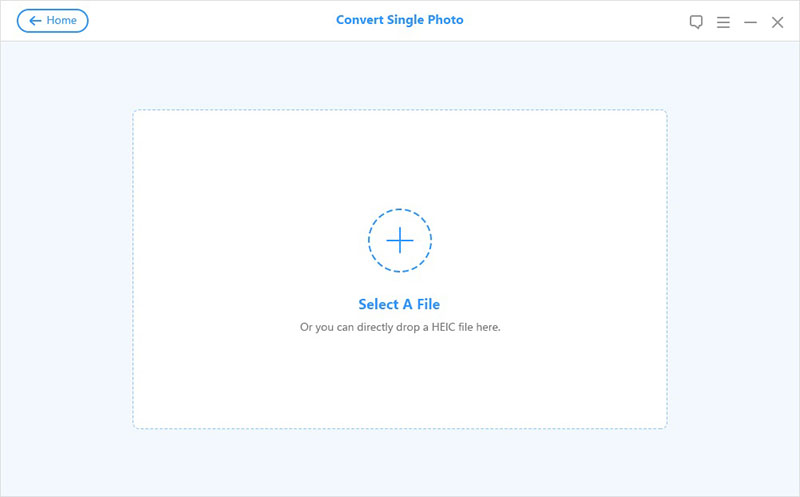 Step 3: Change the photo quality and set the location to save the converted files. Then click on Convert button to start the process.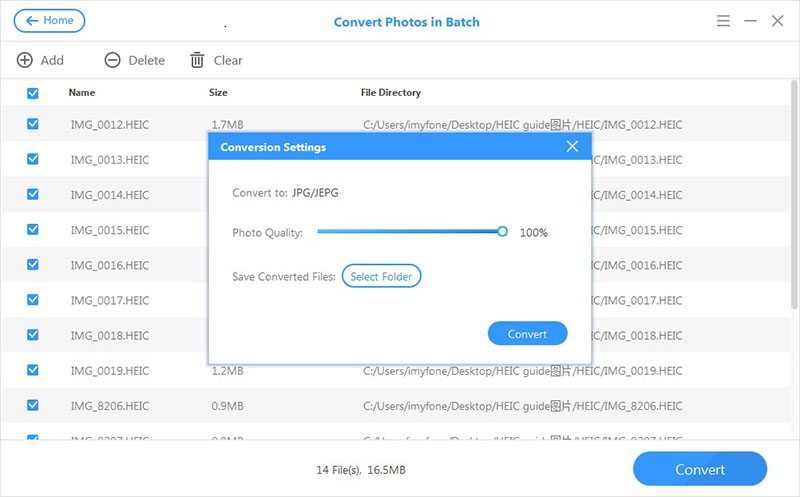 How to Convert HEIFĀ to JPGĀ on iPhone
For Apple users using the iOS 11 featured on the iPhone 7 and other newer models. People who own such devices must have experienced that whenever you copy an image from the iPhone to a computer the files are always in HEIF and not in the more convenient and common JPG. This can be a huge problem for users who love to back up their files and share them on a later date. Fortunately, there is a way to take and save images with JPG file format on the iPhone. Simply follow the following methods:
Convert HEIF to JPGĀ with Settings
Actually, you can let your iPhone to take JPG format photos without converting HEIF to JPG. Following these steps: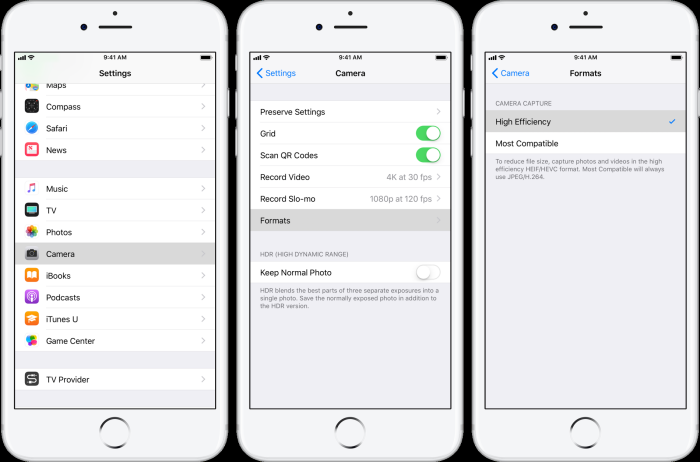 Step 1: VisitĀ settingsĀ onĀ yourĀ iPhone.
Step 2: ThenĀ tap on Camera,Ā followedĀ byĀ Formats.
Step 3: Then select the most compatibleĀ underĀ theĀ CameraĀ CaptureĀ option.
ThisĀ willĀ ensureĀ thatĀ all images taken will be in the JPGĀ format.
YouĀ canĀ asĀ wellĀ changeĀ yourĀ automaticĀ transferĀ settingĀ soĀ asĀ toĀ alwaysĀ move imagesĀ fromĀ iPhoneĀ toĀ aĀ macĀ orĀ computerĀ inĀ aĀ JPGĀ format.Ā TapĀ as follows:
Settings>Photos>select Automatic under TransferĀ toĀ Mac or PC.
Bonus Tip: View HEIF Images at Your Computer
If your device doesn't support HEIF format, don't worry, iMyFone TunesMate can help you! You can just look directly at its interface, there is no need to convert HEIF to JPG format.
Features
ItĀ allowsĀ usersĀ to freely view HEIFĀ images directly without the need to convert them.
ItĀ supports all manner of files ranging from music, podcasts, videos, photosĀ and much more.
It allows two-way transfer: Transfer files from iPhone to iTunes/computer, or sync files from iTunes/computer to iPhone.
It also allows you to transfer and backup images with its One-Click Feature.
In order to transfer and manage your HEIFĀ image files from your iPhone to your computer using the iMyFone TunesMate platform is pretty straightforward as shown below:
Step 1: Download and install the iMyFone TunesMate to your Mac or computer.
Step 2: Connect your iPhone to it using a USBĀ cable.
Step 3: Click on Photos tab, here you'll be able to view all the images on your device, including HEIF images.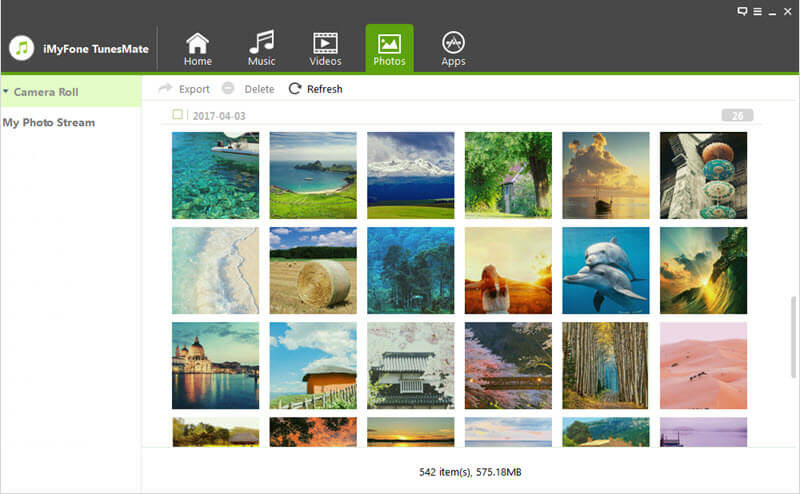 Step 4: Select the photosĀ you want to transfer, click on Export > Export to PC. Then choose a folder from your computer, after that, your photos can be transferred in to your computer.