It's a big shock when you discover that your external hard drive is unresponsive and that the data it holds may have been lost. When you don't know how to recover data from an unresponsive external hard disk, the issue becomes even worse.
If that's the case, you'll need to know how to recover files from an external hard drive not detected. Recovering a file may be daunting, but you can do so without any hassle using the ways we'll cover here.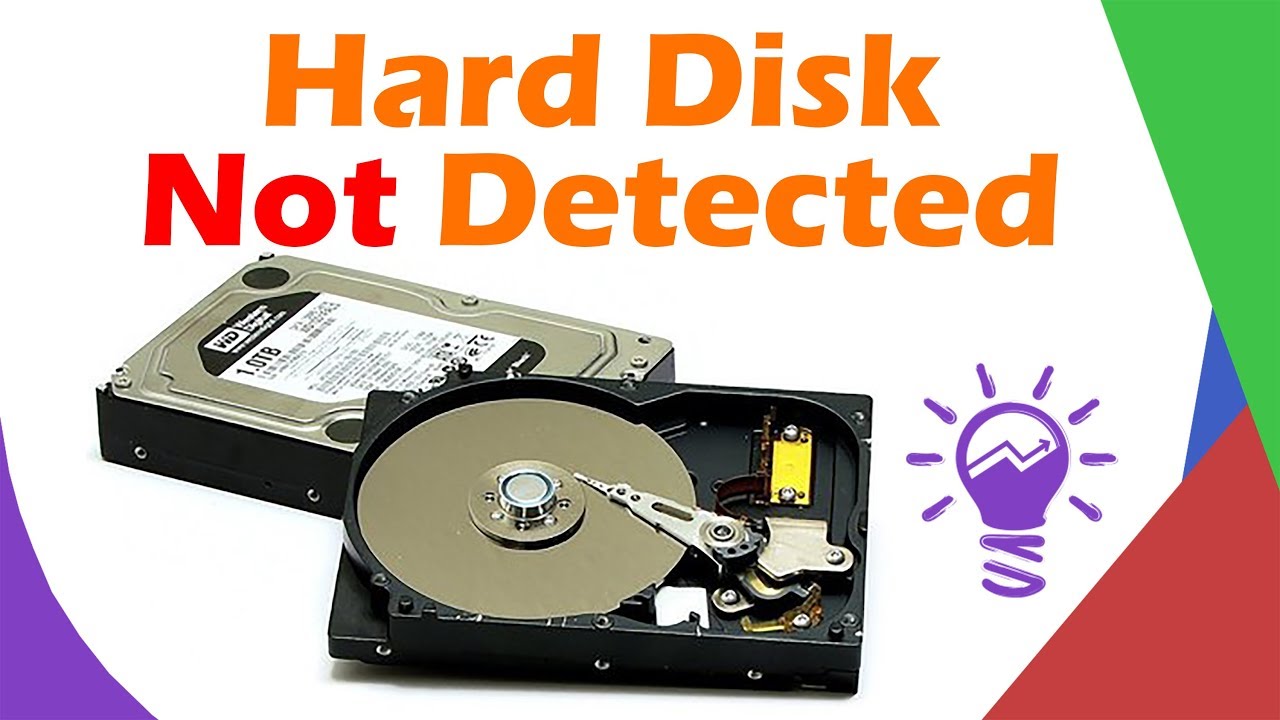 Part 1. How to Recover Files/Data from an Unresponsive External Hard Drive Not Detected Using iMyFone Hard Drive Recovery Expert on Win/Mac
A hard disk is among the most used external drives that store all your essential data on your computer. It's undoubtedly the crucial drive until it becomes unresponsive and can't detect your data.
It's pretty panicky if you need some essential files from it and can't access them as the hard drive is dead or unresponsive. Don't worry if you're having the same problem; we've found the most delicate technique to recover your data: D-Back Hard Drive Recovery Expert.
When it comes to third-party recovery software, iMyFone-D-Back Hard Drive Recovery Expert is the one that would come to everyone's mind. Its easy-to-use interface and the fastest data recovery make it unique from any other data recovery software we've ever used.
If you're searching for how to recover data from an external hard drive, D-Back Hard Drive Recovery Expert would be the one-stop solution with unique features. A few of them are listed below:
Main Features about of iMyFone-D-Back Hard Drive Recovery Expert:
You can recover the range of files and folders from any drive, from a hard drive, USB drive camera, or SD card.
You can continue to retrieve files from damaged external hard drives after scanning and previewing your data for free.
Get hassle-free data recovery with a simple and easy-to-use interface.
Contain the faster scanning speed that scans your data within a minute.
Filter up your essential files to recover with the file filter feature.
With these features, you've just gotten the idea of how this software fosters the best solution to your problem of data recovery software hard drive not detected. Now, Let's find out the way to use it.
Step 1. Software installation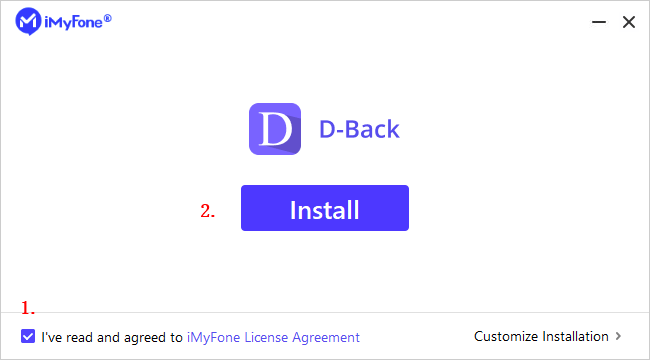 To proceed with your data recovery, downloading iMyFone D-Back Hard Drive Recovery Expert is the first step you should take as you click the install button.
The compatibility of the software with a variety of Windows or Mac enables you to download the desired version of the software anytime on your device.
Step 2. File scanning
After installation, open up the software and select the desired location you want to recover. Now, select the scan option to start the scanning process.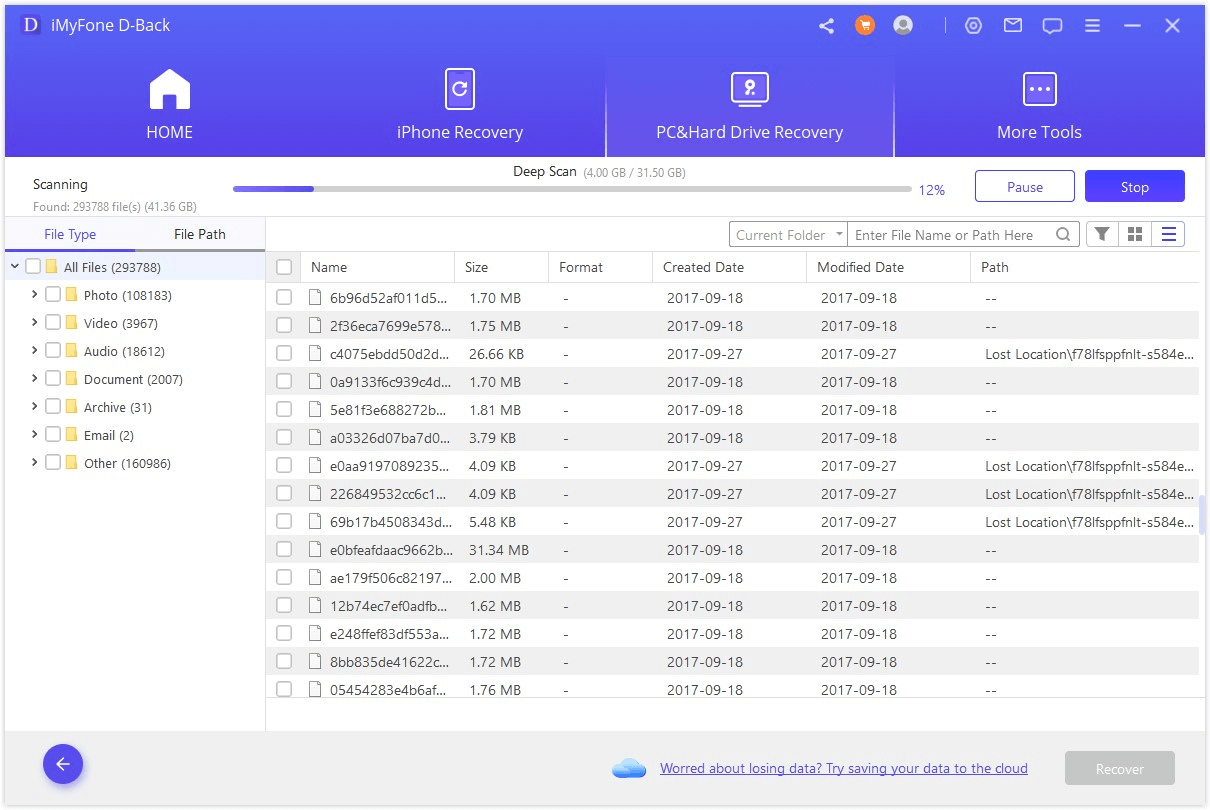 Step 3. Preview your file to check the data to recover
As soon as the scanning is done, you'll be able to preview your file and retrieve it.
After scanning and file previewing, select the file, you want to recover and click on the recover button.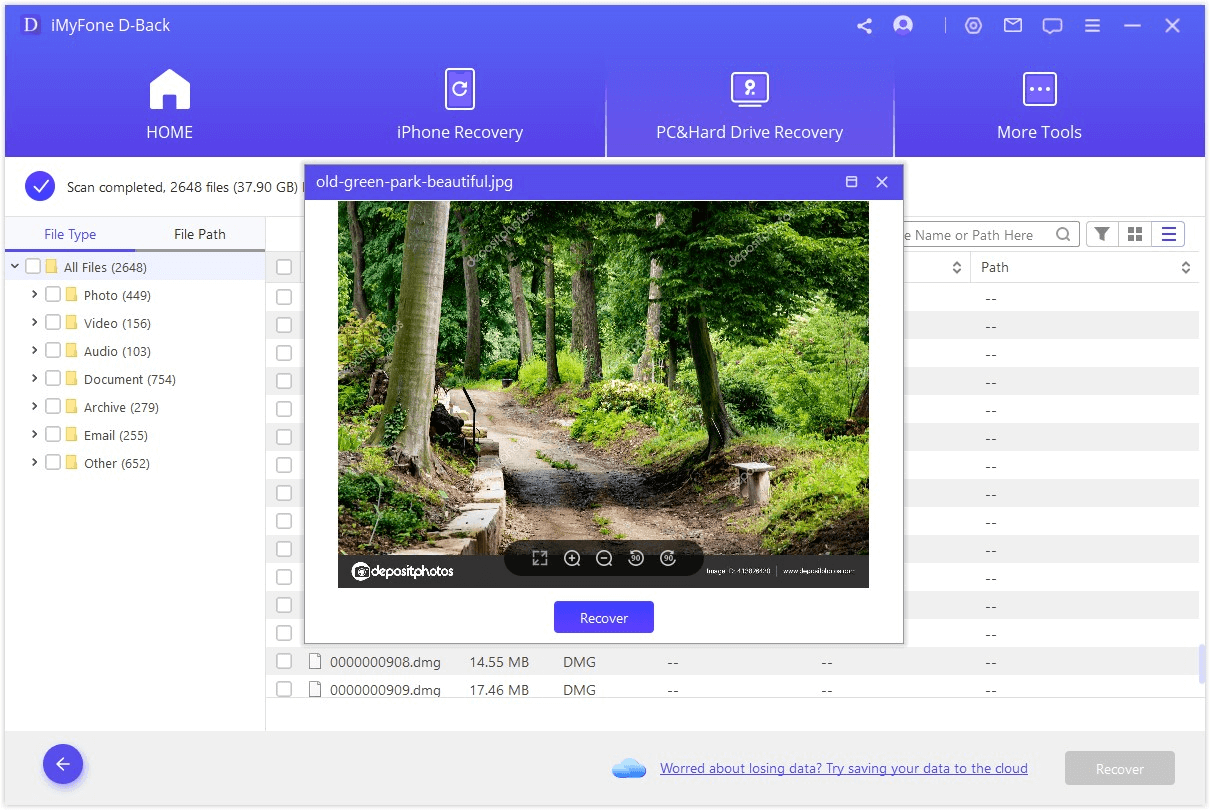 That's it! You're good to go; that's how you can recover data from a hard drive that is not recognized.
Methods to Restore Files/Data from Non-Detecting Internal Hard Disk
The data restoration becomes easier when you have the backup to your data stored in an internal hard disk. Backing up your data makes things smoother for you wherever you need to know how to recover data from an external or internal hard drive.
If you don't want any software to recover data from a hard drive that is not recognized, then backing up is recommended. You need to have a valid backup that makes you relaxed whenever you come forward to any hard drive problems.
You can recover the deleted data from the undetected hard drive using some simple and easy alternative ways that we've given below:
Method 1. Using Disk Management

You've tried everything to recover your data and checked all your cables, but still, you can't find the reason behind the external hard drive not detecting an error. If so, then using a disk management tool would be the following method you should try to recover your data. That's how this method works,

Open up the disk management tool. Just right-click on "My computer", click on the manage. Under the storage, click on disk management. With the disk management windows, you can see the preview of all the available drives on your system.

Once you preview it, you'll easily find the hard drive under the tool if you can't find it anywhere else.

As you've found your device in the disk management tool, format it to make it accessible, and that's how you can get your lost data back.

Method 2. Recovering Data Using CMD

CMD option enables you to resolve how to recover data from the undetected internal hard drive. But you have to keep in mind that a minor mistake can lead to complete data loss.

To proceed with the CMD option, you need to open up the command prompt and then type the CHKDSK drive letter assigned to the undetected drive letter that is CHKDSK d:/r/f. (Please note that "d" can be replaced with your desired drive)

Just after that, wait till the process completion and enter the diskpart and then press Enter.

Now, wait till it is completed and check the undetected drive containing the recovered file.
Note
If you found that your hard drive is not specified as the first booting device in the Windows BIOS, exiting the disk part is the better option. After that, enter the command chkdsk/f drive letter, wait until it's completed, and check out your undetected drive to recover your files.
Part 3. Why Is My External Hard Drive Not Detected/Showing up, and How to Fix/Repair It
Because of some primary reasons, your hard drive may be undetectable. Some of them are listed below:
Improperly connected hard drive sockets.
Malware/virus presents.
Registry director errors.
Inadequate supply of power.
Corrupted or damaged hard drive file system.
Incorrect hard drive partitioning.
How to repair the hard disk not recognized by the computer?
Don't worry. You can solve the issue by following the ways given below:
Fix #1:Turning off the USB selective suspend settings
Go to the control panel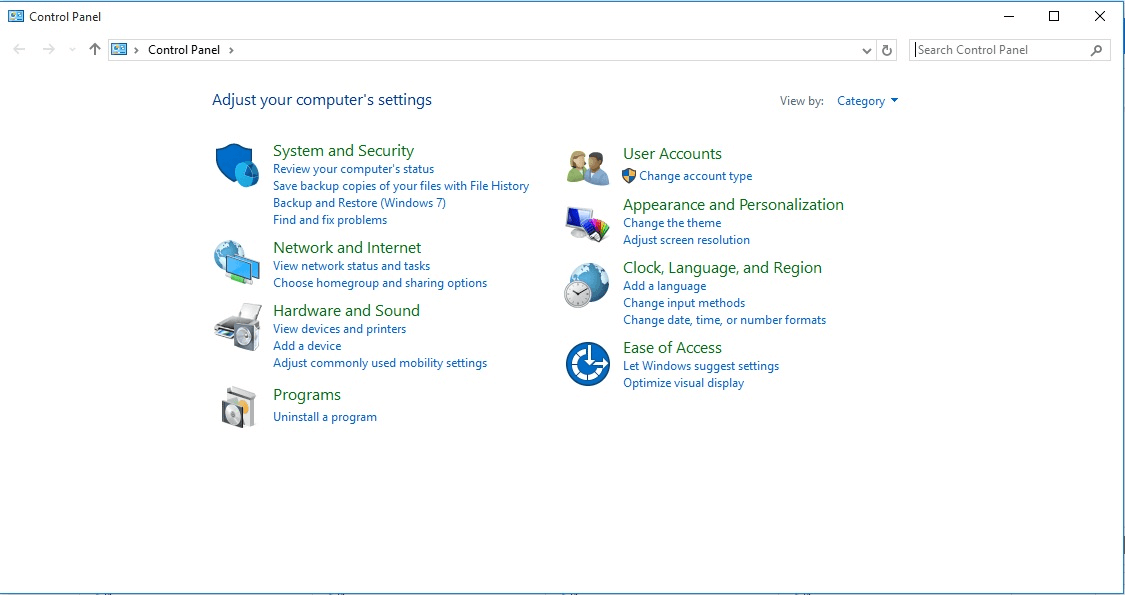 By clicking on hardware and sounds, go to power options, and then select Change plan settings.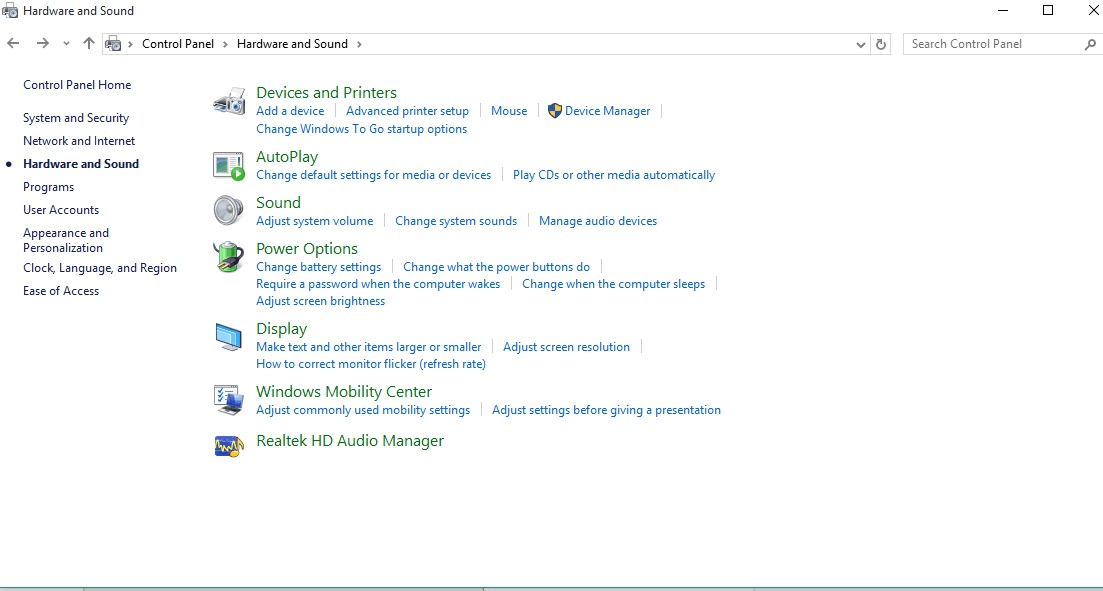 Now, click on the change the advanced power setting, and select USB selective suspend settings.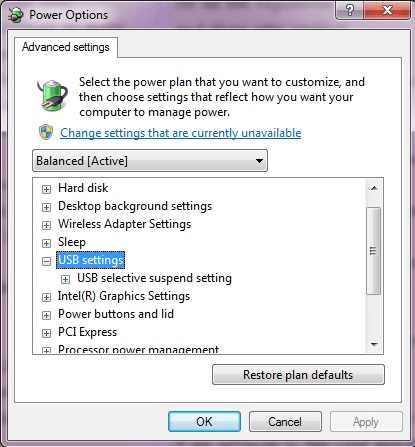 At last, please disable it.
Fix #2: Turn on Show All Hidden Devices
First, open the run option from the start menu.
Type: devmgmt.msc and press enter.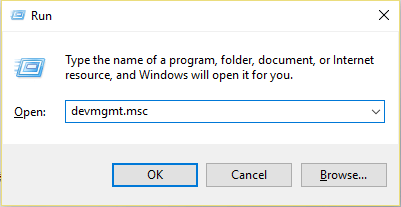 Then, go to device manager and click view
Now, select Show hidden devices
Afterward, click + Symbol to expand your notes.
If you see any gray entries, click right on them and select uninstall.
Finally, reboot your device.
Fix #3: Hard disk drive uninstallation
To proceed, you need to enter the Windows+ R key and write devmgmt.msc.
Afterward, open up the device manager and expand the Universal Bus controllers. Now, check if the device is showing up as unrecognized or not.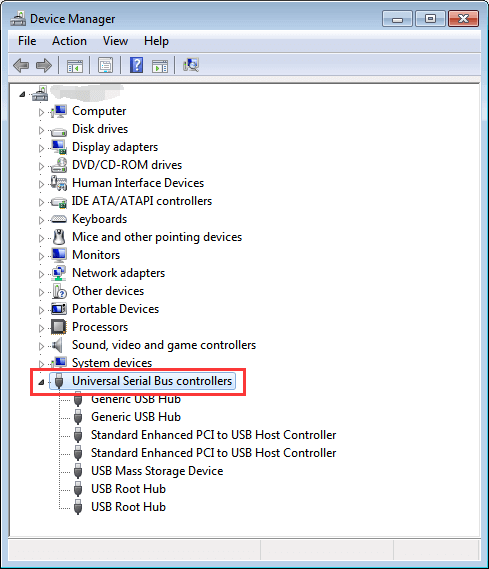 When you see the drive is not recognized, go to the driver's tab and uninstall or delete the driver.
As you're Done with it, check if the hard disk is showing up on My Computer or not.
If it does not show up, then reboot your system.
Part 4. Ways to Protect the External Hard Drive from Failure
You can reduce the risk of hard drive failure by taking the following safety measures:
Save it from any physical damage.
Keep an eye on the temperature of your hard drive.
Don't turn off your external hard drive too frequently.
Invest in a Surge Protector.
When traveling with an external hard drive, proceed with caution.
Part 5. FAQs about External Hard Drive Recovery
5.1 Can a file be recovered from a failed external hard drive
You can recover your files from a failed external hard drive by following all the methods mentioned above. It's up to you what fix suits you the best.
5.2 What do I do if my external hard drive is not detected
The first thing you have to do is don't panic. Now, please search for the relevant methods and ways to recover your data or use the techniques we've listed above.
5.3 How to recover data from hard disk not detected in bios
You can recover your data from a hard disk not detected in Bios by the method given below,
Unplug your hard drive that has failed to be recognized by Windows BIOS.
Now remove its SATA or ATA and power cable.
Check if any of its cables is broken; if yes, change it.
If the cables are covered with dust, clear them out to make them usable
Conclusion
It's pretty hard to grasp when you can't detect your Hard drive. As your important data may get lost, finding better ways to resolve the issue can make this situation easier for you instead of getting stressed.
We've compiled a detailed guide for our readers to know what to do when their hard drive is not recognized. You can follow any of the methods given above to retrieve your data without any hassles.
On the other hand, the best recommended way to recover lost data, the iMyFone D-Back Hard Drive Recovery Expert is there to help you out. You can recover your data from multiple devices with the help of this fantastic software trusted by hundreds of people.