Nowadays, due to limited mobile phone ROM, users tend to store tons of data like videos, music and photos on SD card in their Andriod smartphones, so as to save internal memory. Unfortunately, SD card is not 100% secure as factors like formatting, system crash and android virus will cause data loss to Android SD card. So the question comes, can I recover lost files from SD card Android?
Is It Possible to Recover Deleted Files from Android SD Card?
Yes, it's possible to perform Android SD card recovery with a powerful SD card data recovery software for Android. The fact is when you can't access the files you stored in an SD card after accidental deletion or formatting, they are not completely removed, but still in the SD card. However, such files can only be seen and recovered using an Android SD card recovery tool, and the sooner you perform SD card recovery, the higher its success rate.
Recover Deleted Files from SD Card Android with iMyFone AnyRecover
If you're missing some of the files you stored in your Android SD card, this part will show you how to retrieve deleted photos, videos, audios files, documents, media libraries and other data from memory card in Android mobile.
Recovering lost, corrupt, formatted or deleted files from an Android SD card is not an easy task, but with advanced data recovery programs like iMyFone AnyRecover, you can restore lost data from SD card in Android mobile much simpler than you have expected. It is a reliable data recovery software that guarantees 100% security and high recovery rate.
Key Features of AnyRecover Data Recovery:
Recover deleted files from SD card in Android mobile whether they are deleted, formatted or corrupted.
Able to recover data from SD card on any Android mobile that includes Samsung, Tecno, Huawei, LG, Infinix and other brands.
This professional software will retrieve any file type, such as documents, contacts, videos, music and photos from Android SD card.
AnyRecover is easy to use for even freshman, retrieve deleted files from memory card in mobile with just 4 steps.
Steps to recover data from SD card Android:
Step 1: Launch AnyRecover on your PC and connect the SD card to the computer with a card reader. If there is a card slot on your PC, insert SD card directly.
Step 2: Select the SD card on External Removable Devices tab, then choose Start to begin SD card recovery for Android.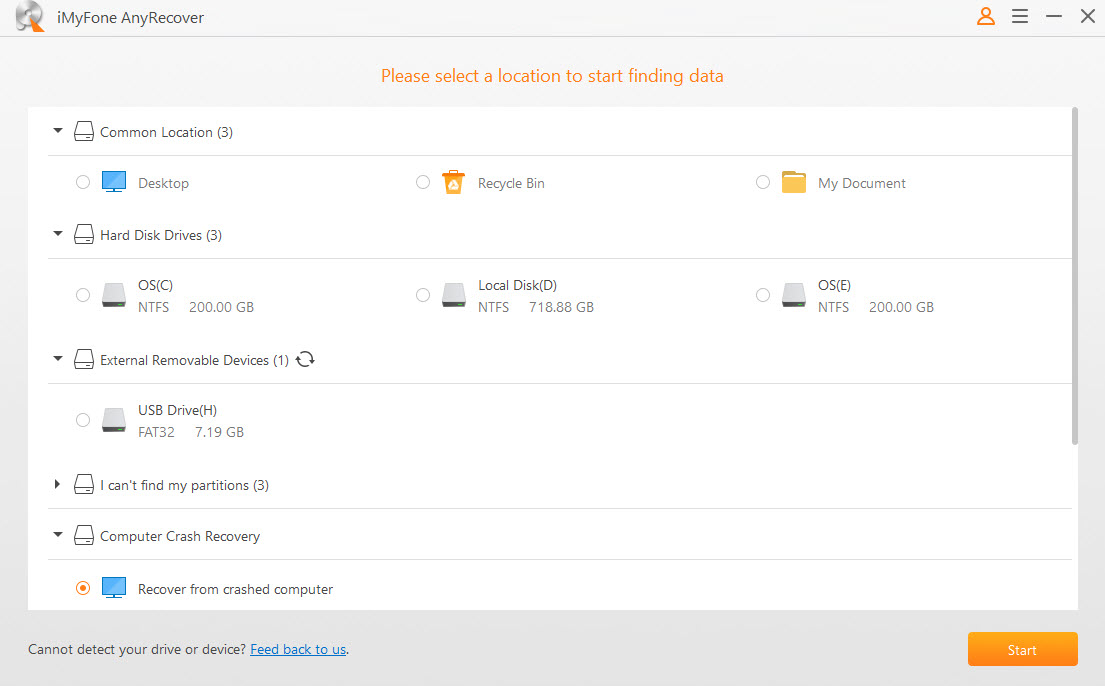 Step 3: AnyRecover will scan your Android card for lost data, and list the files it has found in original file name.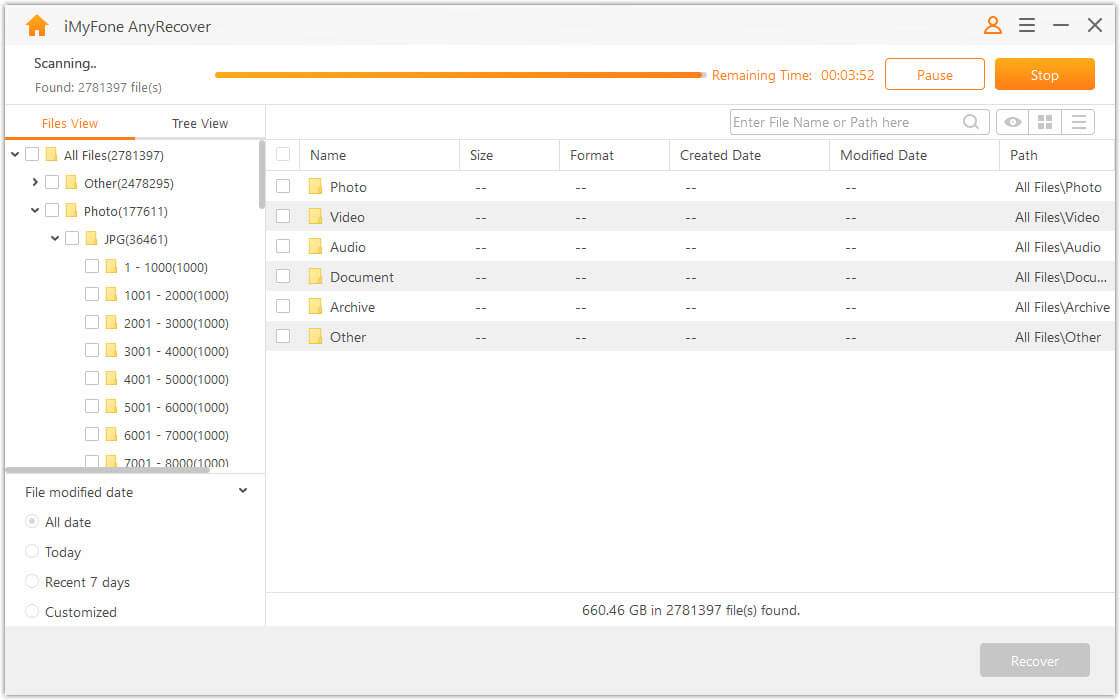 Step 4: Preview the scanned files, and click the Recover tab to get back deleted files.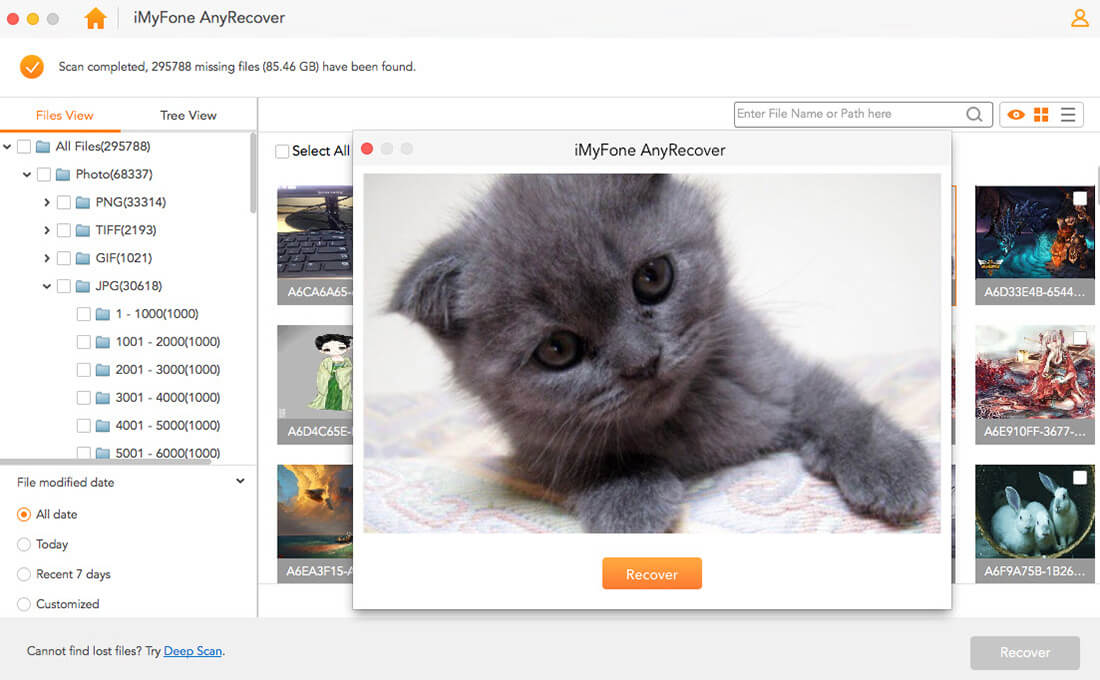 Other Common Issues with SD Card and Workable Solution
If you're using SD card as extra storage space for Android mobiles, then you shoud be aware of these 5 common SD card problems, too.
1. Missing Files in the SD Card
When using an Android SD card, you may discover that some of the files you saved in the card are missing. If you have encountered this problem, use iMyFone AnyRecover to help restore these missing files.
2. Unreadable Files in the SD Card
An SD card file may become corrupted by virus/malware and unreadable to the computer. In this case, try to restart your Android mobile or repair the SD card with an anti-virus tool.
3. SD Card Shows Empty
You may pick up your Android device SD card to discover that it's showing empty on your computer while you're very sure that you saved up your data in it. In such circumstance, try to remove the SD card and mount it again.
4. SD Card Cannot Be Read or Used Error
You may have inserted the SD card to the mobile phone, but received the error message "this card cannot be used" or "this card cannot be read". In this case, check whether the SD card is compatible with your Android device, or check if it physically damaged.
5. Not Enough Space on SD Card
As SD card also has limited storage space, when it's fully occupied, you can delete some useless files to clear up more space, or entirely format the card.
Final Words
Don't panic if you found files deleted on your SD card in Android mobile, as iMyFone AnyRecover will perform SD card recovery for Android in an effortless and professional way. Just free download this software and have a try, you won't be disappointed!