Have you ever been watching a YouTube video and wondered how they possibly do all those edits? YouTubers are always cutting from one scene to another, zooming in on their face or a product, overlaying an image or watermark on the screen… Don't you think for a second that you can't easily access software that can help you do the same thing. Whether you want to work right on your phone, on your computer or even your PS4, there's something out there for you!
The best video montage software will probably depend on what you want to do with it and how intricate you need the editing software to be. Keep reading because we've complained a comprehensive list of programs that allow you to montage videos with music using your computer, iPhone, android or PS4.
Part 1. Make A Free Video Montage with Music on The Computer
Making a video montage on the computer has a few advantages, the best one being that the large screen makes the editing process more precise. In some cases, you might be able to expand the video clips to make it viewing process even easier. Luckily, there are many programs that are free to download! And if you have a Mac or Windows user, a program will already be downloaded on your device when you purchase it.
#1. Create Easy Video Montages on Windows
Want to know how to easily make movies from your photos and video that you captured of your family and friends? You can do it eaisly with a right tool - iMyFone Filme . It allows users to create video montages as well as edit videos or video montages. It's really easy to use and is great for beginners or those looking to do basic video editing like adding photos, music and simple effects.
What makes it a great video editing software is that you can use its Fast Video mode to make your own music video with only a few clicks.
Following are the top features of Filme:
Easy to use to make a montage video for everyone, especially for beginners.

It has every basic editing utilities, such as adjust speed, rotate, split, crop, make picture-in-picture effect, etc.

Support to add text and adjust its fonts, size, color etc.

Special effects like filter, elements, transitions are offered free.

All kinds of music types like pop music, light music, rock and roll etc.

Fast Video mode allows you to make a music video from your photos or video clips in juse several clicks.
How to montage videos with music with Filme? I'll show you in this video. Let's check it now!
#2. Make A Free Video Montage with Music on Mac
Apple's iMovie software is automatically downloaded on MacBooks and desktops. It's a great free video montage maker for beginners to use if they want to do basic video editing. iMovie allows you to cut video, audio image duration so you can create an awesome video montage. You can also add subtitles, opening and closing credits, filters and special effects.
How to montage videos with music in iMovie:
Step 1: Create a New Project under the File tab.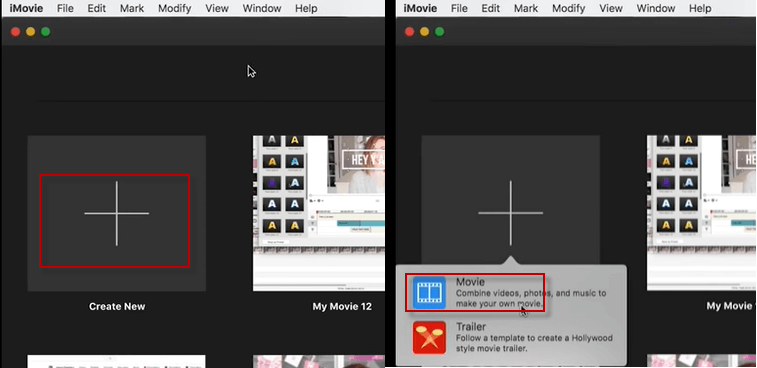 Step 2: Go back under the File tab and hit "Import" to import the videos you'd like to montage together into your gallery.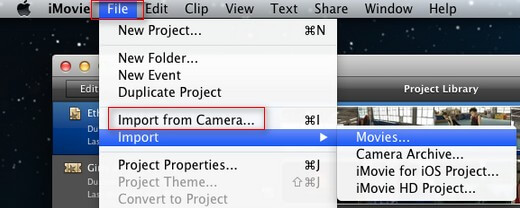 Step 3: Drag the videos, audios, or photos from the gallery to the project window below. Move the slider in Settings to the right and expand the clips in the timeline/project window for easier editing.
Step 4: If you'd like to trim the videos, you can highlight the part you'd like to drag into the project window OR, drag the edges of the video into clip in the project window.

Step 5: Under the File tab, export your new video montage to your computer.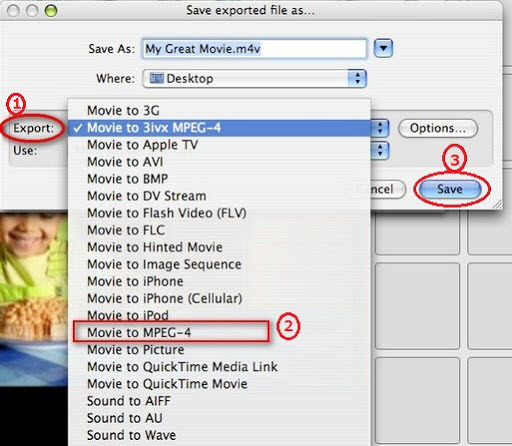 Pros:
Fixes shaky video
You can add background music
Easily add text to video

Cons:

Only available for Mac and iOS
Difficulties uploading to YouTube
Not compatible with all formats for importing
Step 2: click "Open" or drag videos and photos from Windows Explorer to Windows Movie Maker's Storyboard Pane.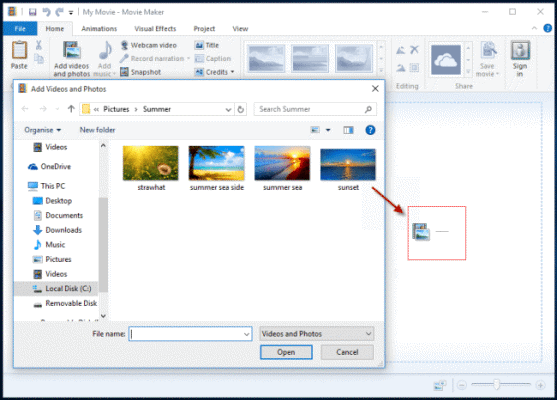 Step 3: If you have multiple video clips or images, arrange them in the order you'd like in the Storyboard Pane.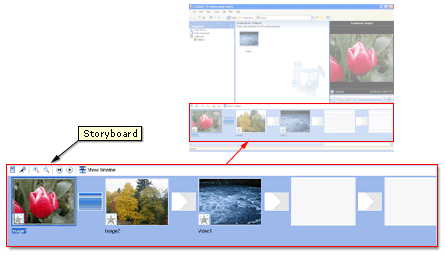 Step 4: Add transitions between your videos or images to create an attractive montage (optional).

Step 5: Save your new video montage into a single video file by clicking "Save movie" under Share in the Home tab.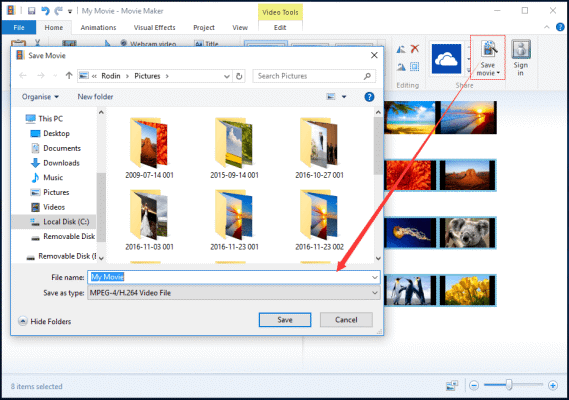 Part 2. Make A Montage Video with Music Online, on iPhone Or on PS4
If you find yourself without a computer that came with a program that you can montage video on, you might have to use another method. Luckily, there are tons of other programs! This might even just depend on what is most convenient for you. If you're on the go a lot, using your iPhone will probably be the best method for you! If you've got a computer that isn't a Mac or Windows, or you just don't like that software, you can easily download something else. Finally, your PS4 is made for more than just video games! You can make video montages too.
#1. Make A Free Video Montage with Music Online with KapWing
KapWing is a really easy-to-use online video montage maker that you can upload clips, gif and images right from your computer right to its website. There is a free version that comes with less capabilities than the $20/month version but for basic stuff, you definitely don't need to pay. The free version allows you to make video montages in a sleek, minimalistic atmosphere.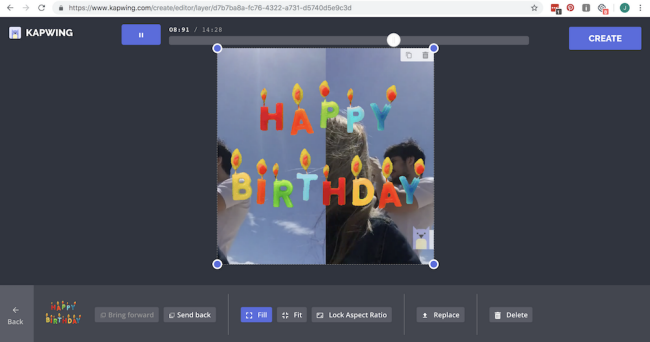 Pros:
Extremely user-friendly and great for beginners
You can make memes, gifs, and video resizing
Available for MacOS or Windows

Cons:

No special effects or watermarks in the free version
Doesn't have the capacity for exporting in 4K
Free version doesn't allow for slow motion videos
File upload is only up to 500MB
#2. Make A Free Video Montage with Music on iPhone
On the iPhone, you can create a video montage out of a series of photos or videos that you have saved in your phone. This method is super easy and can be quickly shared with friends, family and across many platforms! The best part though is that the Photos app comes right on the phone so if you've got an iPhone, you've got the tools!
How to montage videos with music in Photos
Step 1: Open the photos app and select which videos and photos you'd like to create a video montage with (tap select in the upper corner first).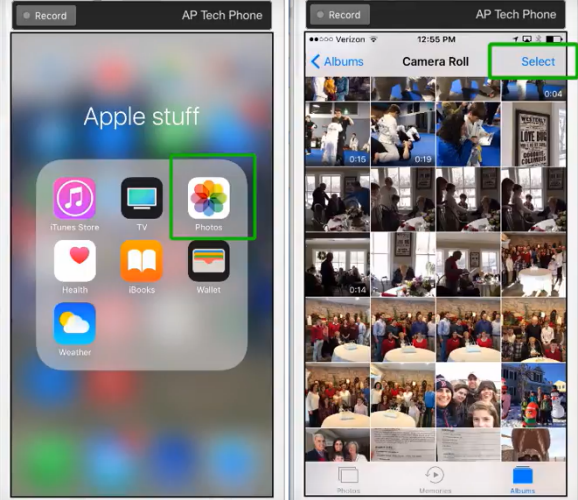 Step 2: Tap "Add to" after you have completed selecting all the photos that will be in your video montage. Add them to a new album, name and save it.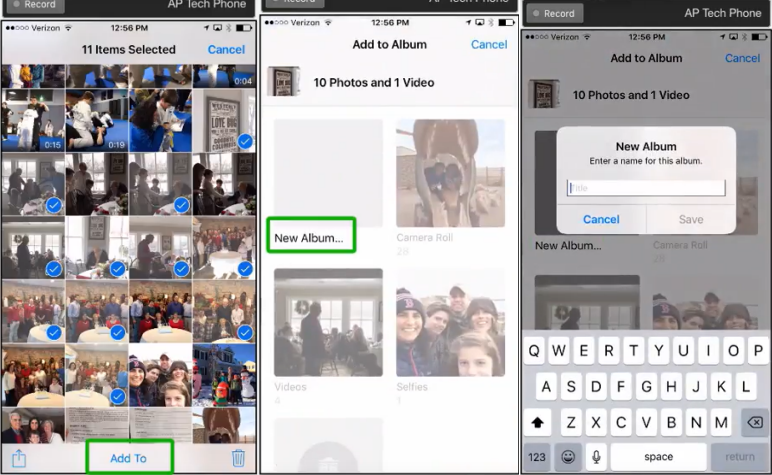 Step 3: Go back to the "Albums" view in your Photos app and select the album that you just created.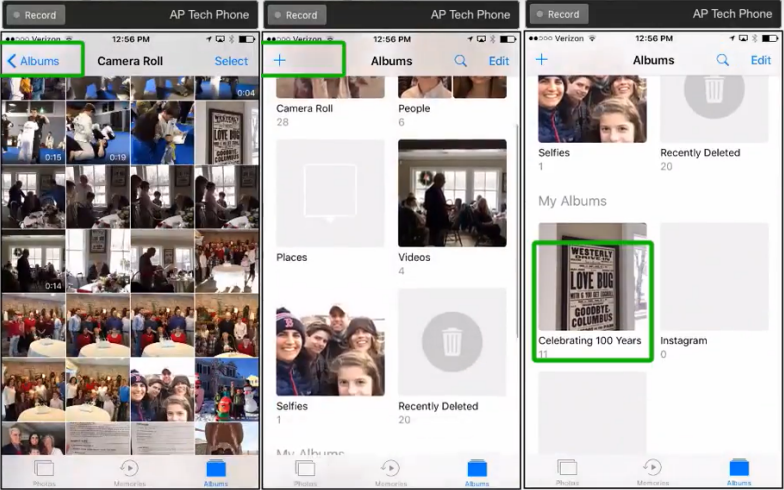 Step 4: Tap "Edit" if you would like to change the title, title Image, music, duration or photos and videos.
Step 5: Photos will automatically choose music to overlay in your video montage. You can change it to another soundtrack provided by Apple, something from your own music library, or no sound at all.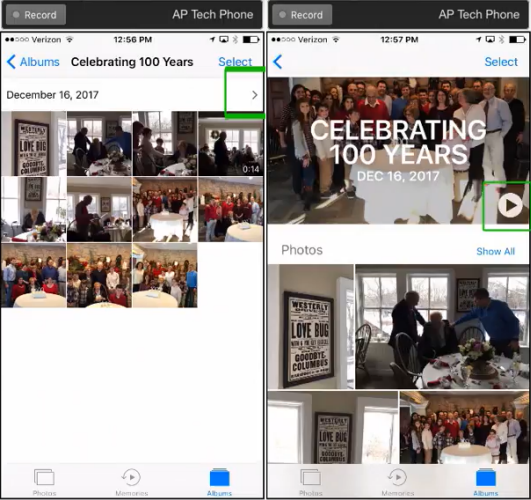 Pros:
Free and available to all iPhone users
Equipped with facial recognition software
Creates easily sharable video montages

Cons:

Automatically created "memories" are not editable
Filters cannot be adjusted
Clipping videos outside of the montage effect isn't user-friendly
#3. Make A Free Video Montage with Music on PS4
This video editing software is a little bit more particular as is it unique to PS4 users. The ShareFactory app allows users to create video montages from their screen captures (screen grabs). From there, they can trim the videos, edit photos and reorganize both into an ideal photo/video montage.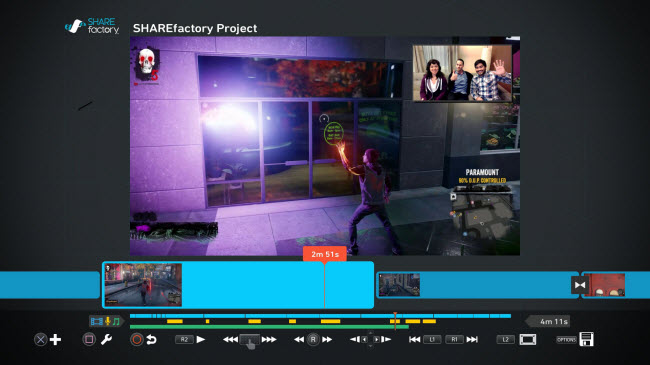 Pros:
Simple to use - even for beginners
You can quickly upload and integrate videos within the Facebook interface
You can go from playing to creating a video and back quickly without losing much playing time

Cons:

Inability to fade audio in or out
Audio/video doesn't automatically trim at the end so you'll have to manually trim audio or video files to make it cohesive
No support for more USB-based creation devices like microphones