In a few short months, iOS 15 will be here with us. Already from Apple's website and those who have installed the first 3 beta builds of iOS 15, we can expect a myriad of changes to the way we use our iPhone and iPads with the new update. According to Apple, iOS 15 is set to revolutionize the way you use your iPhone in many different ways and for iPad users, it is set to make the iPad even more powerful and capable.
So far, with those who have installed the beta builds, Apple's claim holds true. The update brings a lot of changes to iOS devices in numerous ways. But perhaps the most important ones are the changes to the Control Center. Whether you have installed the beta or are waiting for the public release, you'll want to know how to customize and use the new Control Center. It is after all, how you can control your device.
1. How to Add Controls in Control Center in iOS 15
You will notice that the new Control Center in iOS 15 is a lot more customizable than before. For example, to add controls to the control center, follow these simple steps.
Step 1: Open the Settings app on your device.
Step 2: Tap on "Control Center" and then select "Customize Controls".
Step 3: To add controls to the Control Center tap on the "+" next to the item you would like to add under "More Controls."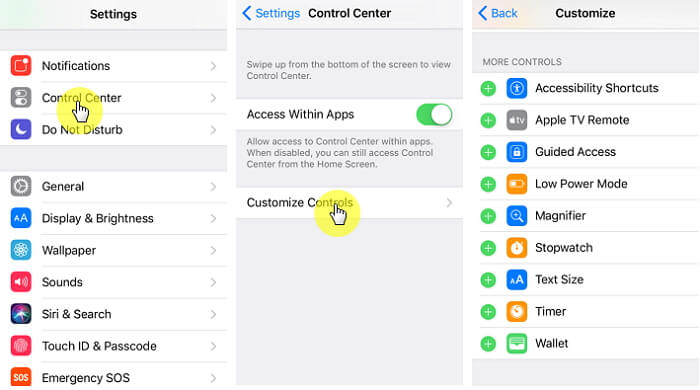 2. How to Use Controls in Control Center
Once you've included all the controls you would like in your unique control center, you can use the control center. Follow these simple steps to do that.
Step 1: Launch the setting app on your device.
Step 2: Tap on "Control Center" and then press on a control.
Step 3: In the iOS 15 beta 3 version you are unable to drag the control where you want it to appear.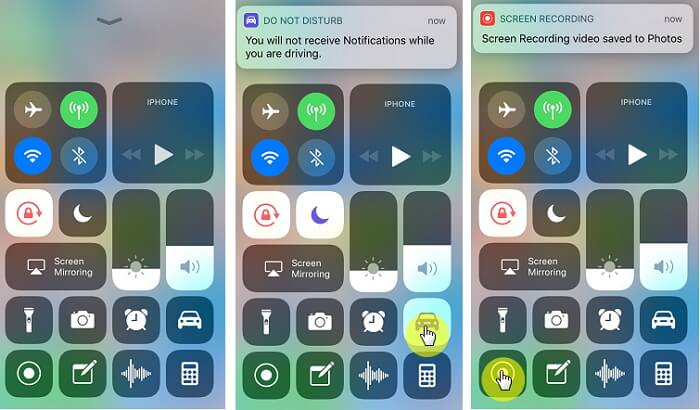 3. How to Remove Controls from Control Center in iOS 15
If there is a control in Control Center you are less likely to need all the time, you can simply remove it in the following steps.
Step 1: Again, launch the settings app on your device.
Step 2: Tap on "Control Center" and then tap on (-) next to the item you don't want to include in this section.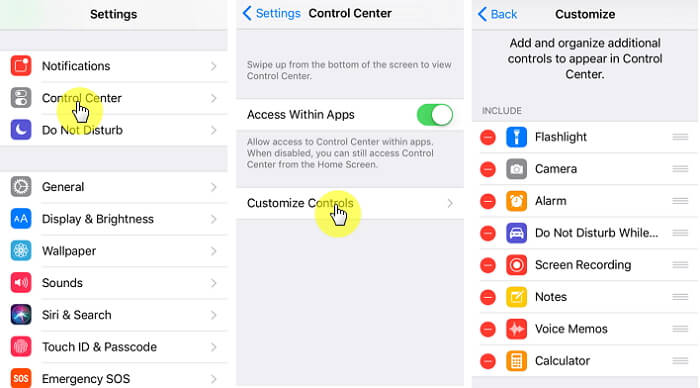 Please note that you will not be able to remove Airplane Mode, Wi-Fi, Bluetooth, Audio Playback, Lock Screen rotation, Do Not Disturb or screen mirroring. These controls will remain a permanent feature of Control Center.
Most early users like the new set-up with the control center although there are those who think it could look a lot cleaner with a few improvements. There are also those who think, the control center would be more user friendly if they could simply drag and drop the icons like you would do with apps on the home screen. The bottom line is, the control center is more customizable now so you can get it to look just how you want it to.