Apple CarPlay was designed as a smart and safe way to enable you to use your iPhone while driving your car. With Apple CarPlay you can easily make calls on your iPhone, access and use important apps, listen to music and even receive text messages. However, many people have discovered that after upgrading to the iOS 15/14/13, they experience problems with their Apple CarPlay. To help get this problem solved, this article presents 7 solutions to fix CarPlay not working on iOS 15/14/13.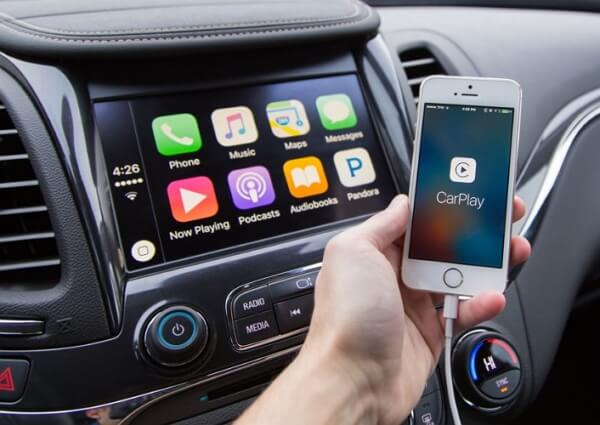 Part 1: Reasons for CarPlay Not Working on iOS 15/14/13
People experience the CarPlay not working on iOS 15/14/13 problem due to different reasons.  Some of the most common causes of the problem include:
Problems with Siri: if Siri is not enabled on your iPhone or has an issue during the upgrade then you will have a bad experience using the Apple CarPlay feature.
CarPlay connectivity:  if the USB connection or the wireless connection is having a problem then your system won't work.
Operating system upgrade glitch: the upgrade to iOS 15/14/13 can have a few glitches that may interfere with how your system works.  It is quite normal for all software upgrade.
CarPlay Restrictions:  if the Apple CarPlay application is restricted on your iPhone then you will not be able to use it effectively.
After learning the mains reasons for this issue, let's take a look at the solutions below.
Part 2: Common Solutions to CarPlay Not Working on iOS 15/14/13
1. Restart and Force Restart Your iPhone
Often the Apple CarPlay not working problem is caused by a glitch with the software update. Restarting your iPhone can solve your problem and enable you to quickly enjoy all the benefits that come with the device. To restart and force restart your iPhone, follow these steps:
Hold and press the volume and the power buttons simultaneously for several seconds. Once the "slide to power off" screen appears, release the buttons and drug to the right the "power off" slider. Wait until the phone powers off and then press and hold the power buttons to reboot the iPhone.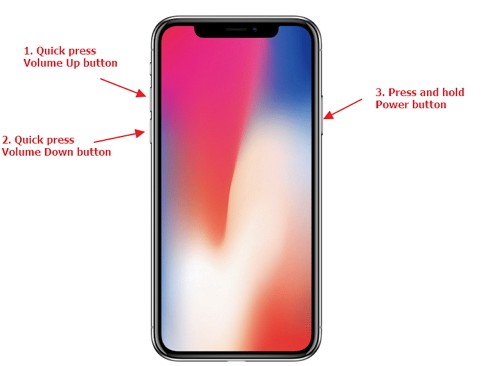 After restarting the iPhone try and use your CarPlay again to see if it works.  If the problem was with software integration then restarting your device may possibly solve the problem. However, if the problem still persists consider one of the solutions below.
2. Try Different USB Cables and Ports
This issue occurred might be CarPlay not connecting successfully with your devices.  If you experience this issue, chances are that it is either a USB or cable problem.
Check the cable you are using. If it is not the same cable that came with your iPhone you may consider trying out an original Apple cable because iPhones tend to have problems with third party cables.  Even if it an original iPhone cable you are using, you should try out other cables to make sure that it's not the cable that is the problem.
Once you are sure that the cable is not the problem but the problem persists,  just change the USB port you are using. Many cars have several USB ports that support the Apple CarPlay. In such a case try out a number of USB ports to see if this solves your problem.
3. Reset and Update Your Vehicle's Infotainment System
Sometimes the "CarPlay stops working" issue could be due to your vehicle's infotainment system. In this case, the best solution is to reset and update the system. You should start doing this by turning off and restarting your car.  This should restart and reset the system. However, sometimes this may not work as turning off the car only sends the system into a sleep mode.
4. Make Sure CarPlay is Enabled and Not Blocked
Often many people get delighted when they discover that they could not use their CarPlay not because the system had a problem but simply because the system was turned off. Because of this, one of the first things you should consider doing once you experience a problem with your CarPlay is to check and make sure that it is enabled and not blocked.  Some vehicles need to have enabled every time you plug your iPhone into a supporting USB port. For this reason, it is important you find out how your vehicle works. This will help you easily solve the problem.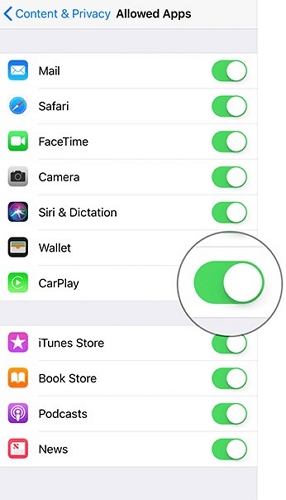 5. Check Restrictions for CarPlay
In many cases having restrictions on your iPhone may disable your CarPlay without your knowledge. If you experience problems with your CarPlay it is therefore important you check and remove all restrictions. To do this effectively follows these simple steps:
Step 1: On your iOS 15/14/13 iPhone open "Settings" then "Screen Time" and finally click to open the "Privacy & Content" feature.
Step 2: Now scroll down the screen and turn off any CarPlay restrictions indicated.
This should solve your problem and allow you to use the CarPlay without any glitches.
6. Bluetooth Issue with CarPlay and Your iPhone
Bluetooth can be a major issue if you notice that your CarPlay is not functioning as it should. The first action you should take in this case is to deactivate the Bluetooth on your iPhone then restart the phone and try out the CarPlay again and see if it works. This should solve your problem.
Another thing to do is check your Bluetooth settings and see if some old connections interfering with your CarPlay and get rid of the connections. You may also consider resetting your CarPlay connections to see if this helps.
Part 3: Ultimate Solution to Fix CarPlay Not Working
If all above common solutions failed to fix Apple CarPlay not working on iOS 15/14/13,  then the issue might be related with the new software update. It is advisable to fix your operating system with a professional and 100% working iPhone System Recovery Software – iMyFone Fixppo. This tool focuses on repair various iOS issue within a couple of clicks without losing any data. Below is how it works:
Step 1: Download and install iMyFone Fixppo on your PC or Mac, run the program and connect your iPhone to computer with a USB cable.  Select "Standard Mode" from the main interface.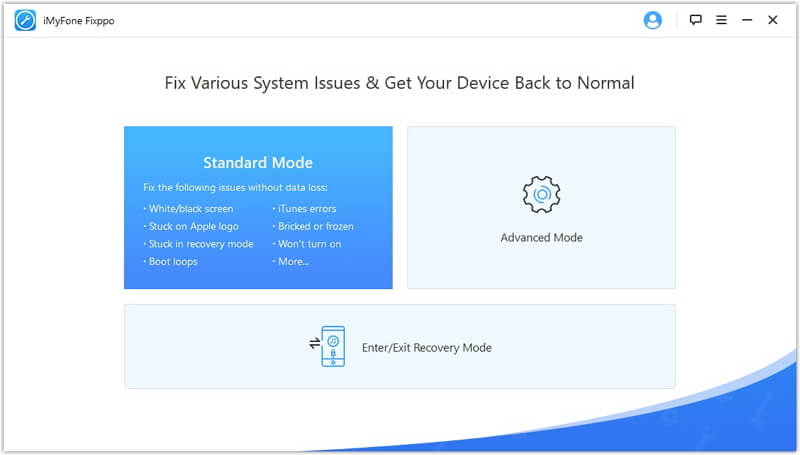 Step 2: Next, Fixppo will automatically display the matched firmware package for you. Click "Download" to start downloading the firmware package.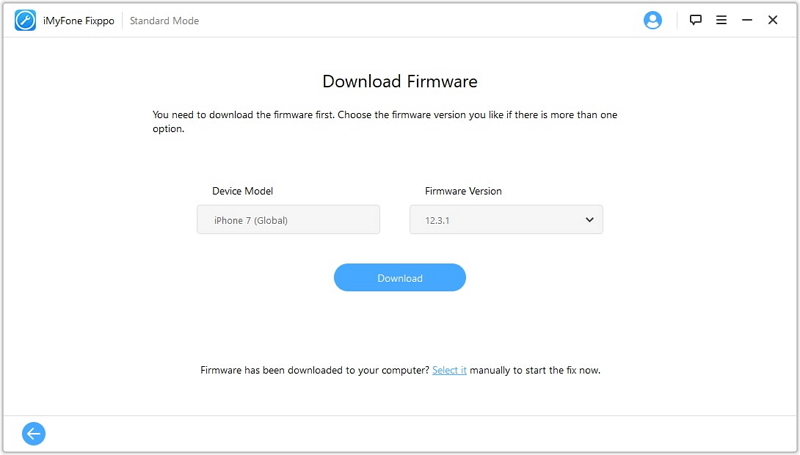 Step 3: Once downloaded, click on "Start to Fix" to starting fixing the CarPlay not working issue. Just wait for while, your device will restart.  After that, you can use CarPlay to make or receive calls normally.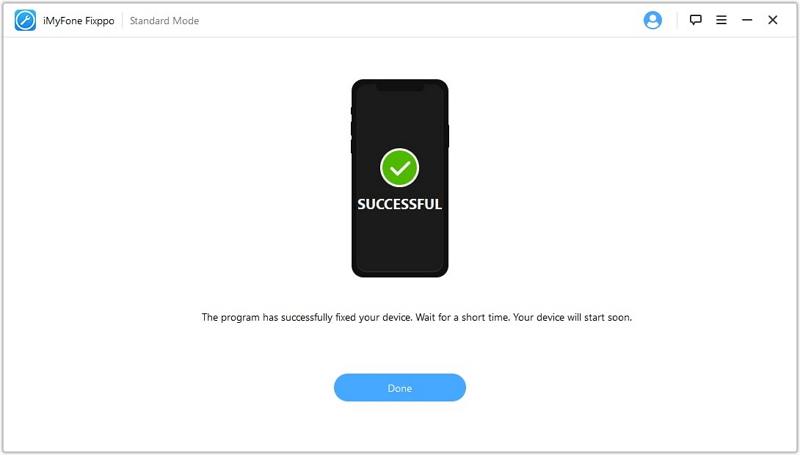 Also, you can downgrade the unstable iOS 15/14 to a stable former version  with iMyFone Fixppo to repair CarPlay issues with ease.
Conclusion
Above are some of the important fixes to CarPlay not working problem. I am hopeful that one of the described methods has helped solve your Apple CarPlay problem. If your problem persists after trying all the methods on this list it will be best to seek the help of a specialist.