A friend of mine encountered a problem with her iPhone 7 that she bought 3 months ago from AT&T; iOS kept notifying her of low storage space! She could not understand how her 128GB iPhone 7 will be experiencing low storage problems after 3 months of usage. At last, I caught the culprit that was eating up her storage space: photos. I later gave her best ways to backup iPhone photos, and she was grateful for having me as a friend.
Now, if you are currently encountering any of these problems, them moving your photos to the following iPhone photo backup options will be helpful to you as it was to my friend.
6 Ways to Backup iPhone Photos
Option 1

Professional iPhone Photo Manager

iMyFone Umate Pro or iMyFone Umate Pro for Mac has been to thousands of iPhone users a simple and straightforward way to backup their iPhone photos, in order to recover more usable storage space on their iPhone. Umate Pro is the best way to backup iPhone photos on Mac or PC, and it comes with 4 dynamic options for photo management: export only, compress & backup, delete& backup and permanently erase photos from iPhone beyond recovery.

Key Features:
Export Only: only export your photos to PC and will not delete them from your iDevice.
Compress & Backup: backup the original version of your photos on your PC, and compress your iPhone photos to reclaim 75% of your photo space.
Delete & Backup: backup your entire iPhone photo library so that you won't have to worry about losing the original copy, and would securely remove photos from your iPhone to get back space.
Permanently Erase Photos: All your current photos and previously deleted photos can be erased permanently with no possibility of recovering. This is suitable especially when you want to resell iPhone or send it to repair.
Fully compatible with iOS 11 and receive lots of positive reviews from macworld.co.uk, getintopc.com, pocket-lint.com, macbed.com etc.
The necessary steps for backing up photos on iPhone using Umate Pro are quite a simple:
Step 1: Run iMyFone Umate Pro on your computer, and connect your iOS device to it.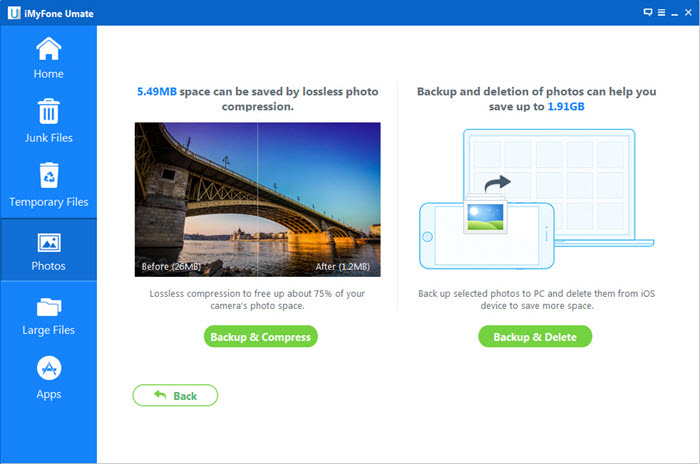 Step 2: Go to "Photos" option, choose "Backup & Compress" or "Deleted & Backup" and all your original photos will be backed up and exported to your PC firstly.
It may take a little time for iMyFone Umate Pro to complete these processes of backing up, compressing and deleting photos stored in your iPhone. Hence, you should exercise a little patience for this process to be completed.
Tips
If you choose the "Deleted & Backup", the option "Export Only" will be shown!
To permanently erase iPhone photos, you should go to "Erase Private Files" tab.
Option 2

Apple's iCloud Photo Library

iCloud is Apple's own cloud-based storage and one of the best way to backup iPhone photos. It comes included with your iDevice, and it is free up to 5GB of online backup storage space. iCloud photo library works seamlessly with iPhone photo app, to automatically keep your photos and videos updated and protected on iCloud, it also allows for accessibility and syncing with your other iDevices that share the same iCloud account with your iPhone.

To enable automatic photo transfer to iCloud photo library you will need to turn on iCloud photo library by following these steps:

Step 1: Go to Settings on your iPhone,
Step 2: Click on iCloud,
Step 3: Click on Photos,
Step 4: Turn on iCloud Photo library.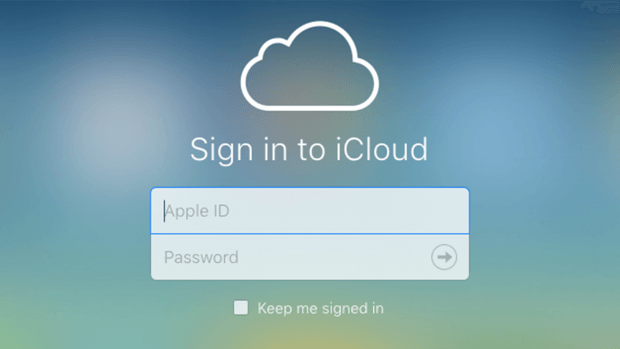 Option 3

Backup iPhone Photos through iTunes

Before you make a backup of your iPhone or iPad using iTunes, it's a good idea to check whether you have the latest latest version of iTunes.

Step 1. Open iTunes and connect your iPhone to your computer.

Step 2. Select your iPhone to open the Summary page.

Step 3. Select "This computer" in the "Backups" section.

Step 4. Click Back Up Now to begin the backup process.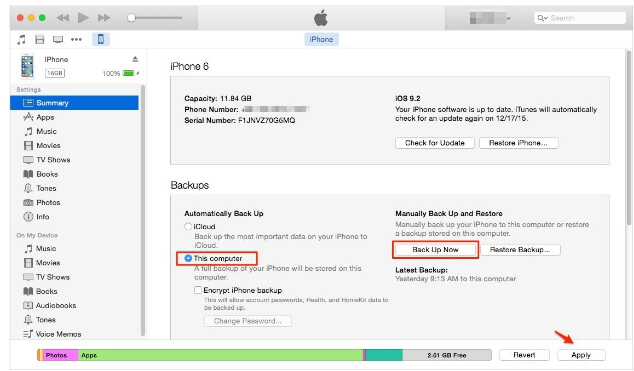 Option 4

Google Photos Library

Google Photos library is the automatic smartphone photo and video organizing and backup service that Google introduced in 2015 to help web, Android and iOS users in need of photo and video organizing and cloud storage service to backup their photos in an organized and full HD format.

To utilize Google photo app on your iPhone, you should download and install the app on your iPhone, then follow these steps to backup your iPhone photos:

Step 1: Launch the Google photo app and click on the menu icon on the top left side of your iPhone screen.
Step 2: Select Settings > Back up & sync > Switch on Google photo library.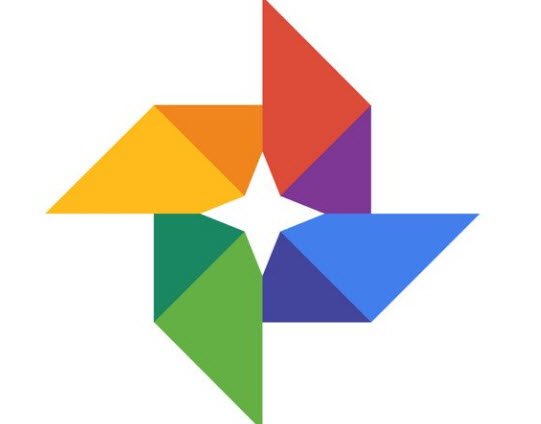 Option 5

Dropbox

Dropbox mobile app offers smartphone users a dynamic way to upload files from their mobile smartphone devices to Dropbox, and such files will be synced to their other connected devices especially on computers. Hence, Dropbox is a wireless means of backing up your iPhone files on your Mac or Windows PC. Dropbox can also automatically upload pictures you take using your mobile device camera to other mobile devices instantaneously.

USB cable is one of the best ways of transferring iPhone photos to PC using USB cable. It is also a fast way to get your photos backed up on your Mac or Windows PC, and it takes the following simple steps:

Step 1: Connect your iOS device to your Mac using USB cable
Step 2: The Photos app should open automatically, but if it does not open automatically, click on the photo app from your macOS desktop.
Step 3: Select the pictures you wish to import then click on "Import Selected," or select "Import All."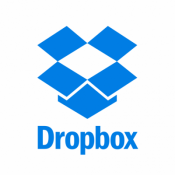 Option 6

Transfer iPhone Photos to PC/Mac using The USB Cable

To upload to photos to Dropbox, you will have to download and install the Dropbox app on your PC and iPhone, then connect your devices to Dropbox account and follow these steps:

Step 1: Launch the Dropbox app
Step 2: select the folder where you will like to upload the pictures
Step 3: select the upload icon on your app bar,
Step 4: Select the photos you would like to upload from your device gallery.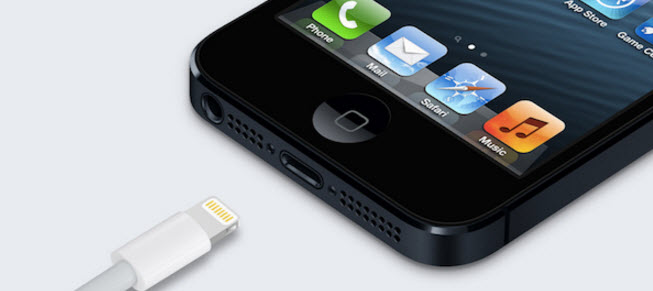 Among all the option we have discussed, using iMyFone Umate Pro should be the best way to to backup iPhone photos. I definitely made it clear to my friend about the advantages of choosing iMyFone Umate Pro over every other one, because Umate Pro safeguards the security of your data and it offers so many options.