You can also read this guide in Français.
If you are iPad user, you must be taking a lot of photos and storing them in one way or the other. However, it might be time to clean up your iPad by deleting some of the large photos to save space. However, not all photos can be easily deleted.
There are a number of reasons leading to can not delete photos from iPad. One of them may be that you created an album first, named it and then saved some of your photos in this album. This means when you try deleting this album, the photos themselves will not be deleted.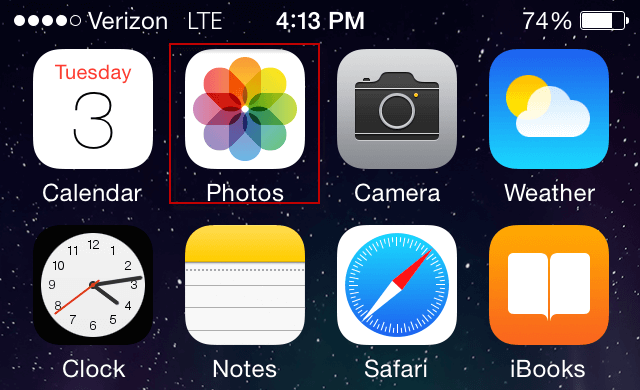 How to Fix "Can Not Delete Photos from iPad"?
Method 1

Using iTunes to Delete iPad Photos

In order to fix the problem, you may try using iTunes. This means you will have to launch iTunes on your computer and connect your iPhone. After this you can go to the photos folder on iTunes and try deleting some of the photos from there.

Nevertheless, this may not entirely solve the problem. Apple's current photos app does not allow you to delete certain types of photos. This is something that Apple is presently looking into. Until Apple releases a newer version of the app, you may still "Can not delete some photos from iPad" normally.
Method 2

Mass Delete All iPad Photos in 1-Click

If you really feel that your iPad needs some cleaning up and you are finding that you can not delete photos from iPad, then you have come to the right place. It is indeed frustrating to have some photos that just cannot be deleted.

iMyFone iPad Photo Manager or iMyFone iPad Photo Manager for Mac is a professional photo management tool that will ease you of all your troubles. It is a unique and an innovative software that comes with a number of useful features related to managing photos. Some of its important features are listed below.

Delete Photos in Bulk in Just One-Click
No matter how many photos you have, with iMyFone Umate Pro, you can delete any number of photos with just one click.

Preview Photos & Select Only the Ones That You Want to Delete
Not only can you delete photos in bulk, but you can also select the ones that you want to delete. This means you no longer have to worry about deleting photos that are important. You can only remove the ones that you think are taking up a lot of space.

Compress Photos to Reclaim 75% of Your Photos Space
It is not every time that you feel like deleting your photos. After all, they are your priced memories. However, the storage space of your phone is limited and can only store a limited number of files. iMyFone can easily tackle this problem through its compression feature. You can compress photos to smaller sizes which can give you space to store more photos.

Transfer Photos to PC Using the Back-up Feature
What if after deleting your photos, you suddenly realized that there was one that you really did not want to delete. In fact, there are many times that we accidentally delete some important files. iMyFone Umate is however always one step ahead. The software automatically backs up your photos and transfers them safely to your PC. Being automatic means that you do not have to worry about initiating the back-up function every time you delete/compress photos. The software always backs up the photos and only then does it delete or compress them.

Follow the steps below in order to bulk delete your photos.

Step 1: Launch iMyFone Umate and connect your iPhone to the computer.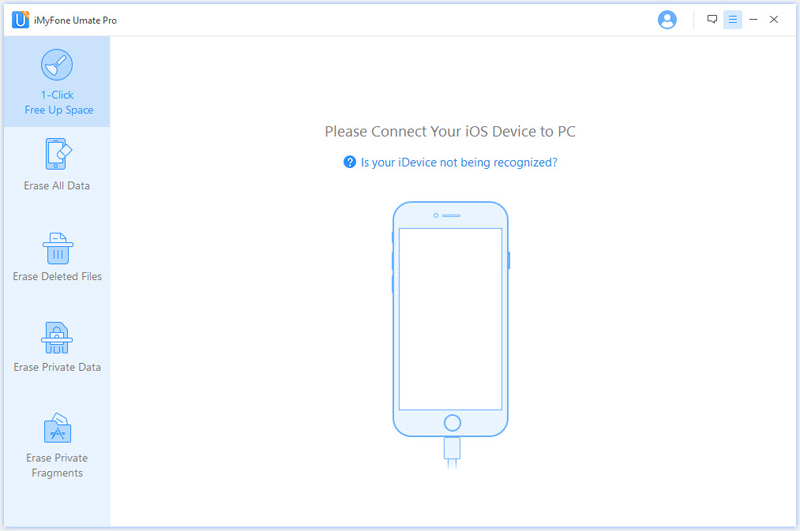 Step 2: Go to "one-click Cleanup" tab and then select "Photos" at the bottom.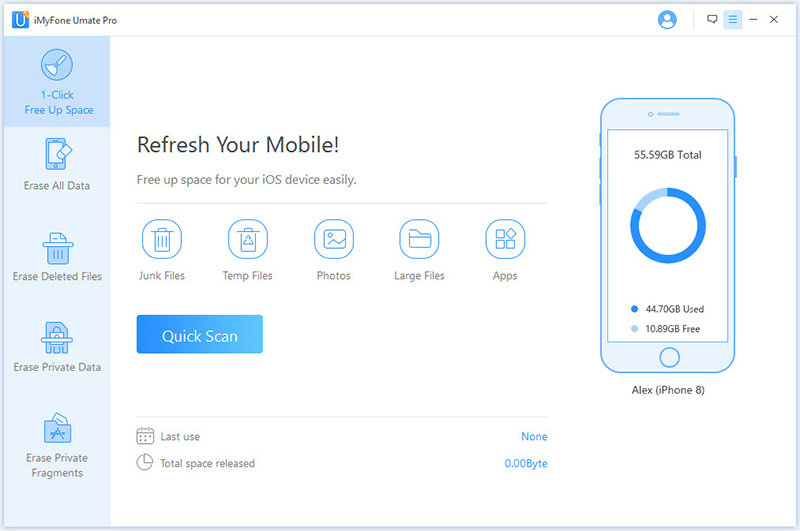 Step 3: The software will scan and display all of the photos that are present in your system.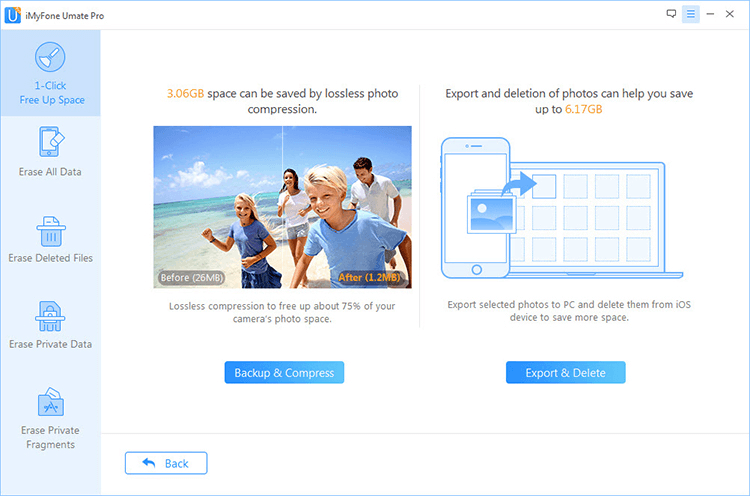 Step 4: Now you can choose the option "Backup & Delete". This will initiate the deletion process and all your photos will be deleted.