Technology has come a long way in the past decade, and it has advanced us in an unthinkable number of ways. Technology has come so far that we can now hold our entire lives in the palm of our hand. And while this is both amazing and helpful, it also comes with risk. Every time we turn on our phone, our private data is at risk of hackers. They are everywhere, and they are trying to steal our passwords, our banking information, and other private data. So today we will tell you how to prevent hackers on iPhone.
Part 1. Can An iPhone Get Hacked?
A lot of people seem to think that an iPhone cannot be hacked. This is not true. Yes, iPhones, like any other technology, are at risk from hackers.
In fact, more than 86% of Apple phones can be hacked through a simple text message. Open the wrong message, and a hacker has complete access to everything in your phone. Scary right? And text messages aren't the only way hackers can get in. They can also gain access to your phone through public wifi accounts, malicious software, and even through public chargers.
So if you think you are safe because you have an Apple phone, think again.
Part 2. Basic Tips on How to Prevent Hackers on iPhone
The good news is, there are preventative measures that you can take to reduce your risk of being hacked. Here are some tips on how to prevent hackers on iPhone:
1. Don't Jailbreak Your iPhone – Yes, there are some benefits that come along with jailbreaking, but they are not worth the risk. When you jailbreak your phone, you now have access to a variety of non-Apple based Apps. While many of these apps may be safe, many of them are also filled with malicious software that can affect your phone. So even though jailbreaking may save you a few bucks, stray away.
2. Be Careful on Public Wifi Networks – Public wifi networks are a great way to save on monthly data, but they are also one of the most common routes exploited by hackers. Avoid using these networks as often as possible, but if you need to use one, avoid doing anything personal on them (banking, emailing, etc), and wait until you are on a more secure network.
3. Change Your Apple ID on A Regular Basis – If you want to know how to prevent hackers on iPhone, changing your password regularly is one of the best ways. Over 80% of cyber security attacks involve a weak or stolen password. Updating your password (and choosing a strong password) can greatly reduce your risk of attack. Generally speaking, you should change your password at least every 120 days.
4. Disable Siri on LockScreen – Did you know that hackers can use Siri to break into your iPhone if she is enabled on your lock screen? If you were ever to lose your phone and a hacker gained physical access, one simple question – "Siri, who am I?" would give them all the information they need to gain access to your personal data and information. So disable Siri on lockscreen now.
5. Keep iOS Up to Date – Updating your phone regularly gives you access to the most updated anti-hacking software available.
6. Activate Find My iPhone –When this is turned on, you will be able to find your iPhone if you should ever lose it. As such, turning on Find My iPhone is a no brainer for any Apple user. 
Part 3. Here's the Best Virus Protection for iPhone
While there are many things that we can do to lower our risk of being hacked, we can't always prevent it. But if you think your phone has been hacked, or if you are worried about being hacked, there is a more permanent method you can use to keep hackers away. It's called iMyFone Umate Pro. It can help you protect the most private and sensitive information on your iPhone.
You may not realize that all the data you delete from your iPhone is still recoverable by any means. So you should not save the private files or data on your iPhone but erase them completely without chance of traceable to keep your iPhone safe.
Key Features:
Permanently erase all of your secure data in one click.
Erase iOS with a 0% recovery rate to keep away all the hackers.
Secure your private data when selling or recycling an iPhone.
Permanently erase private data and deleted files.
Help you clean out your private fragment of third-party apps.
Here's how to prevent hackers on iPhone with iMyFone Umate Pro:
Step 1: Download iMyFone Umate pro and connect your iPhone to your PC.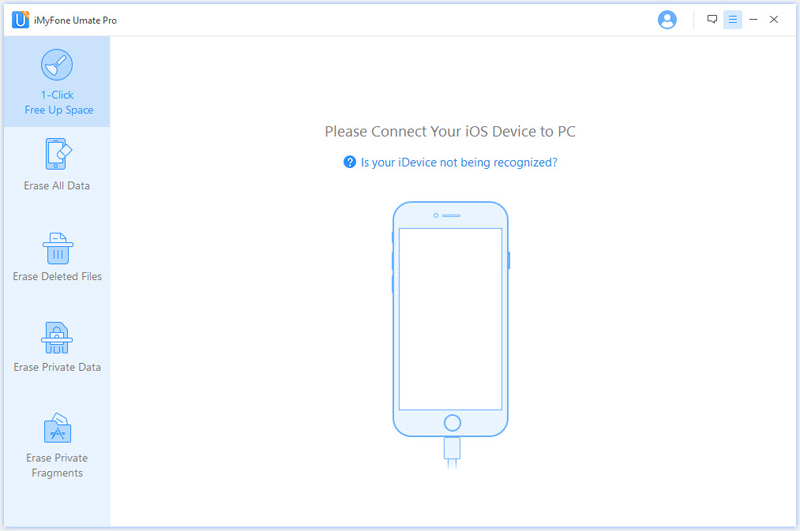 Step 2: On the left hand option panel, click on "Erase Private Data" and "Scan" to start.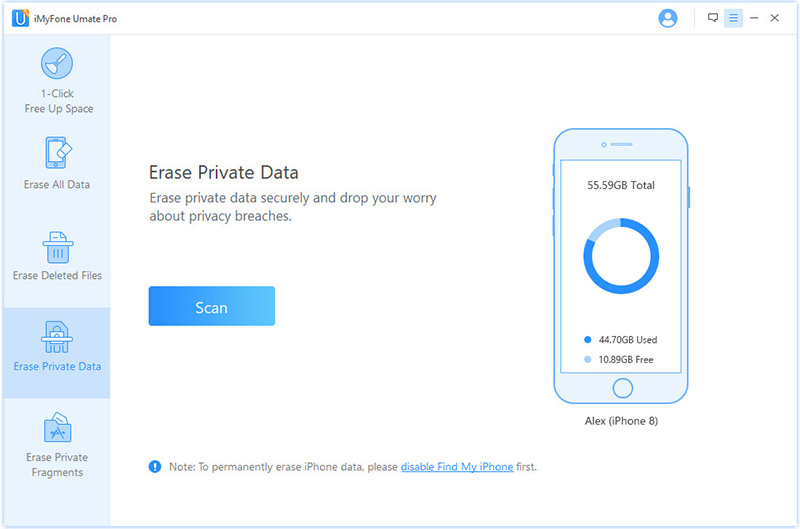 Step 3: Select the private files that you would like to erase and then click "Erase Now".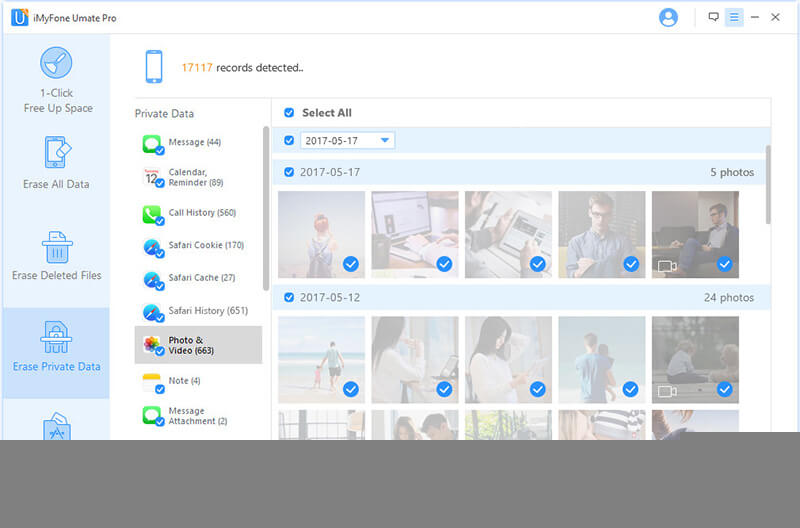 Step 4: Type "delete" into the box to confirm your decision, and then click "Erase Now".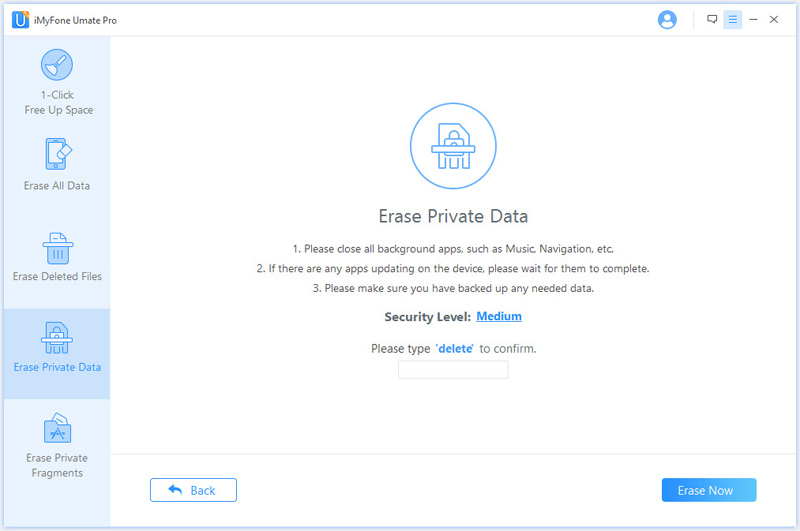 Step 5: Wait for process to complete.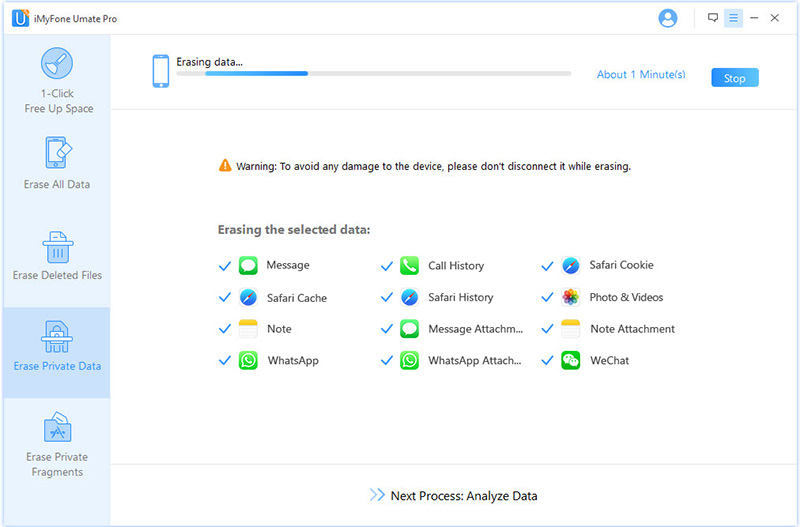 ---
If you want your personal and private data to be secure from hackers, you need to use a program like iMyFone Umate Pro to permanently delete and secure your data so that it cannot be recovered. In the meantime, you can use some of the "how to prevent hackers on iPhone tips" to keep your phone as safe from hackers as possible.