You have probably heard about iOS 13 that comes with exciting new features and better performance. People are saying that it is better and you wish to try it. If you haven't upgrade to iOS 13 and are not sure if you should install iOS 13 now, read on. This guide will help you how to install and uninstall iOS 13/13 if you find it not useful as you expected.
Part 1. How to Install iOS 13/13 - Things You Do Before Update
You may be excited about iOS 13, but there are some things you should know before you upgrade to iOS 13. Installing a new iOS version is a big step. Preparation is required. Here is what to do before you install iOS 13:
1 Back Up Your Data with iTunes
Losing your iPhone data during the update is a possibility. This is why keeping the data safe is a requirement. You can back up your iOS device using iTunes. After the update, if you need your data then you can restore the backed-up data to your device.
2 Get Your Login Info Ready
Some of the data you need to put back on your iOS device after the update will require both your Apple ID and password. Make sure you have both of these credentials with you for your update to run smoothly.
3 Make Sure You Have Enough Space
Enough space is a requirement for a successful update. You can use a third-party cleaning tool known as iMyFone Umate Pro iPhone cleaner Windows or Mac to clean your device and create space. The features available in Umate Pro include:
Key Features:
It is free to clean up your junk and temporary files to free up space for installing iOS 13;
It can help you find out your already deleted files and wipe them out of your phone completely;
It allows you to erase messages, attachments and the private fragmentof third-party apps;
It helps manage your private data better by erasing information completely even in your iOS 13.
Umate Pro offers numerous methods of freeing up space and erasing data. These include:
Free Up Space Using the 1 Click Feature
This cleanup method lets you erase all the useless data available on your iPhone. This feature scans hidden junk files, caches, trash, temp files, etc. and erases them.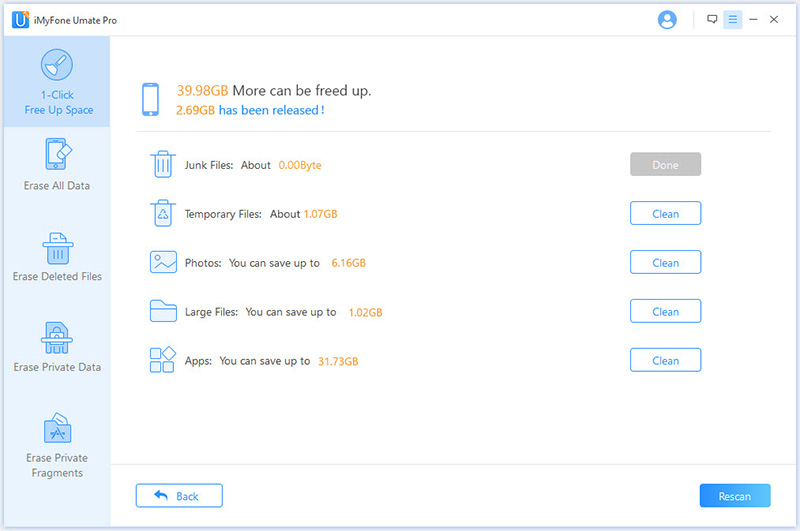 Free Up Space by Cleaning Deleted Files
The conventional methods of deleting iPhone data do not erase the data completely. The data is still available on the iOS device and it can still be recovered. Umate Pro will erase this deleted data in such a way even the FBI with their advanced technology can't recover it. It helps you erase these unneeded data and free up more space for installing iOS 13.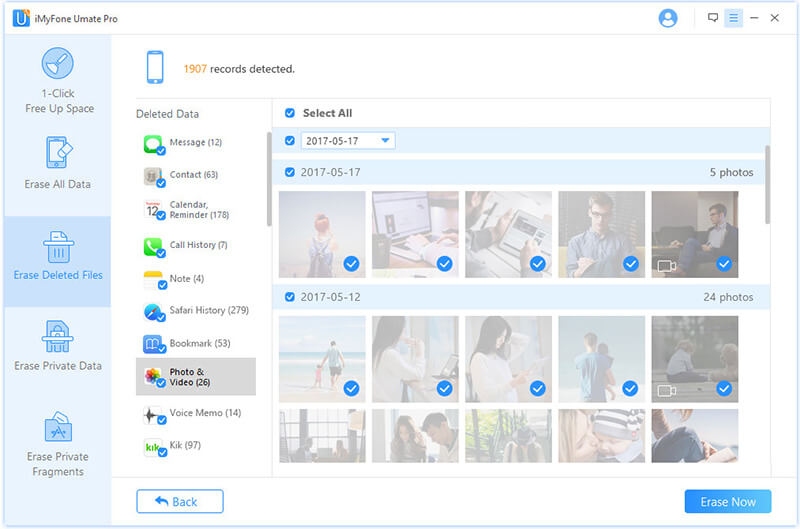 Free Up Space by Cleaning Third Party Messages and Fragments
Third-party messages and fragments are usually hidden in your iPhone in such a way that you won't even know they are occupying any of your space. Umate Pro will locate these files and erase them with a zero chance of recovery saving you space and any privacy exposure risk.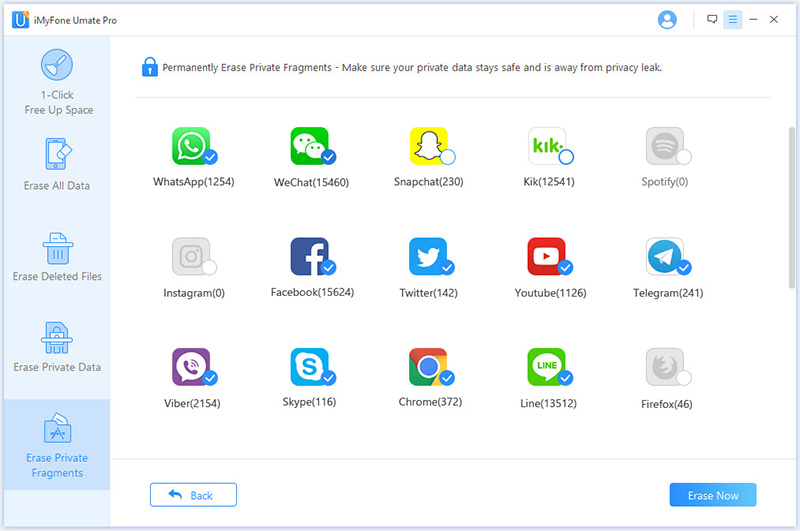 How to Install iOS 13
After preparing yourself to install iOS 13, follow the steps below to install it:
Step 1: Open Settings, tap General and click Software Update.
Step 2: Once the iOS 13 update appears, click Download and Install.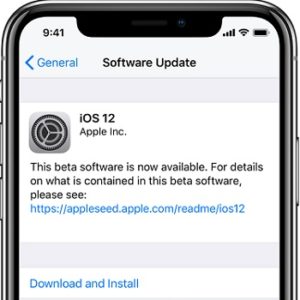 Part 2. How to Uninstall iOS 13 with Simple Steps
Maybe after the installation, you figure that iOS 13 is not your ideal operating system. iOS 13 is still in beta mode. Therefore, it may still have some bugs. If you wish to uninstall iOS 13 and go back to a more stable iOS version, for example, iOS 12, follow the steps below:
Step 1: Visit https://ipsw.me/ and download the iOS 12 IPSW file for your iOS device.
Step 2: Next, connect your iOS device to your computer and then launch iTunes.
Step 3: On Mac, hold down the Alt key. On Windows, hold down the Shift key. While holding the key, tap Check for Update.
Step 4: Choose the iOS 12 IPSW file you downloaded in step 1 above and tap Open. Tap Update and wait as iOS 13 is uninstalled and iOS 2 installed.< /li>
Step 5: Enter the password of your device if prompted and then confirm your selection.
Notes for Users:
Before uninstalling your iOS 13, it is important to back up your data. This is so that you can have access to your data if you happen to lose it while downgrading to a previous iOS version.
Replacing iOS 13 with an older iOS version will take quite some time. Therefore, you will need to be patient.
If you have been wondering how to how to install iOS 13/uninstall iOS 13, this article provides you with the guidance you need. To clear space on your device to enable the upgrade, you should use Umate Pro. This tool will erase the data occupying space on your device in such a way that it will be irrecoverable. Before either installing or uninstalling iOS 13, make sure that your device is backed up. This is to avoid losing any crucial data during the upgrade or the downgrade.