You have purchased an iPhone but it's not getting any signals and you are pretty sure that it's not a hardware fault, and then there may be this kind of problem: iPhone has bad ESN or blacklisted IMEI. The problem of not getting any signals can also happen a few days after the purchase of the device.
What is Bad ESN?
ESN is a unique number for your iPhone that identifies your device. A bad ESN iPhone prevents a device from connecting to the network because of some specific reasons. Those reasons may include not fulfilling the terms and conditions of a network carrier, cancelling the account before making any pending payments, violating any rules of a carrier network, previous owner of the device has reported the iPhone as lost or stolen, etc.
What to Do if you have Bad ESN iPhone?
Following are some of the things you can do if you have bad ESN iPhone:
1. Ask the Seller for a Refund
If you have purchased your iPhone from eBay, Craigslist, or any other online store, then contact the seller and ask for a refund. Most reputed online stores have refund policies, so chances are high that you will get the refund.
2. Get the ESN Cleaned
Many carriers offer services to clean bad ESN iPhone. You can ask your network carrier for help. Alternatively, there are other companies that offer ESN cleaning services as well. You can take advantage of those. Both options will cost you of course.
What is iPhone IMEI Blacklist?
iPhone IMEI blacklist is similar to a bad ESN as the device cannot get access to signals and is forbidden to do so because either the owner of the device didn't activate it on any carrier or violated the contract/terms of service of a carrier, etc.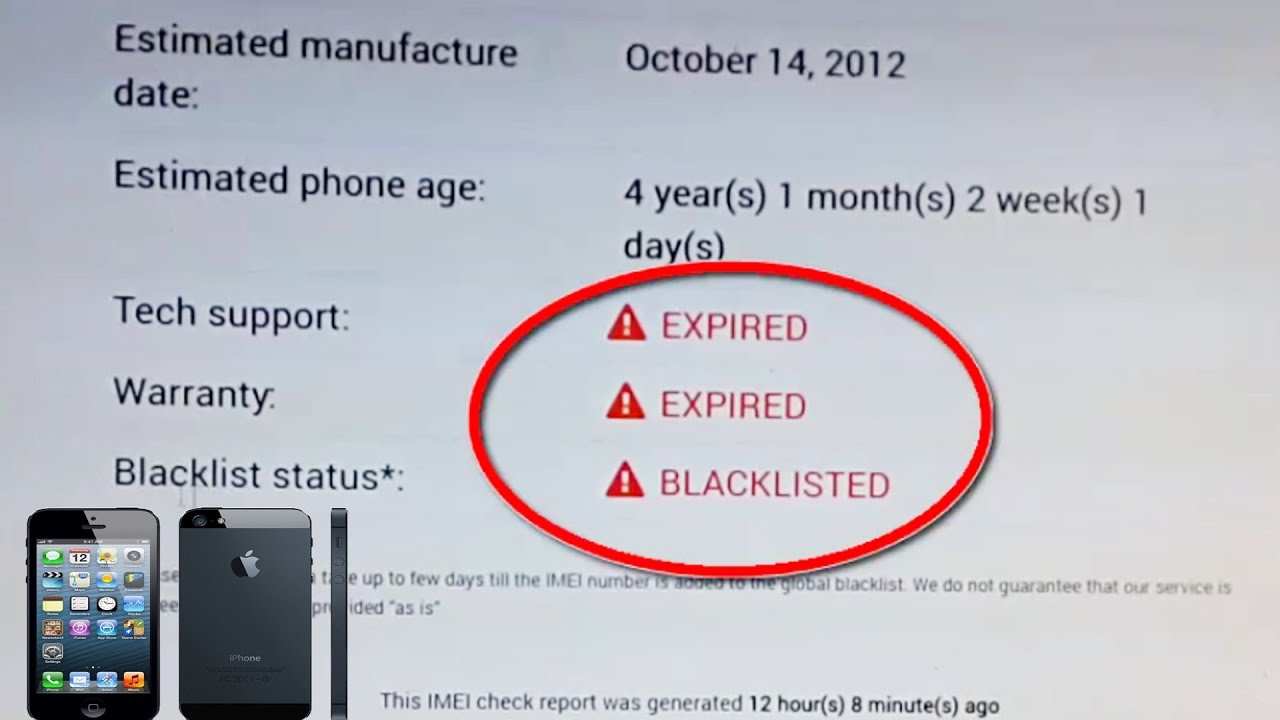 What to Do if Your iPhone Has a Blacklisted IMEI?
The solutions to this are similar to the ones described for bad ESN.
You can ask the seller for a refund if the problem occurred shortly after purchasing the iPhone.
Furthermore, you can contact your network carrier and make a request to have your IMEI number cleaned.
And if none of these solutions work, then you can take advantage of online IMEI cleaning services. They will charge you for the service of course, but once the blacklisted IMEI is cleaned, you will be able to use your device without any problems.
One-Click Fix to Solve iPhone has Bad ESN or Blacklisted IMEI Issue
It may be a long shot, but you can try resetting your iPhone in order to solve iPhone has bad ESN or blacklisted IMEI issue. To fully reset your device, it is recommended that you use iMyFone Umate Pro for Win or for Mac as it erases all iPhone's data with a single click and makes it 100% unrecoverable. Erasing the all the data fragments from your iPhone might fix your blacklisted IMEI or bad ESN problem.
Key Features:
Reset your iPhone completely by erasing all its media files as well as private data permanently.
Erase files that have already been deleted and make them unrecoverable.
Erase private iPhone data permanently so that no recovery software can recover it and your privacy is protected.
Clean junk files as well as data fragments left by third-party apps to free up storage space as well as increase your iPhone's performance.
It's recommended by lots of media, like MacWorld, iPhoneinCanada, APPKED, etc.
Steps to Reset iPhone Has Bad ESN or Blacklisted IMEI Issue
Step 1: Launch Umate Pro on your Windows PC or Mac.
Step 2: Connect your iPhone to your computer via lightning or USB cable.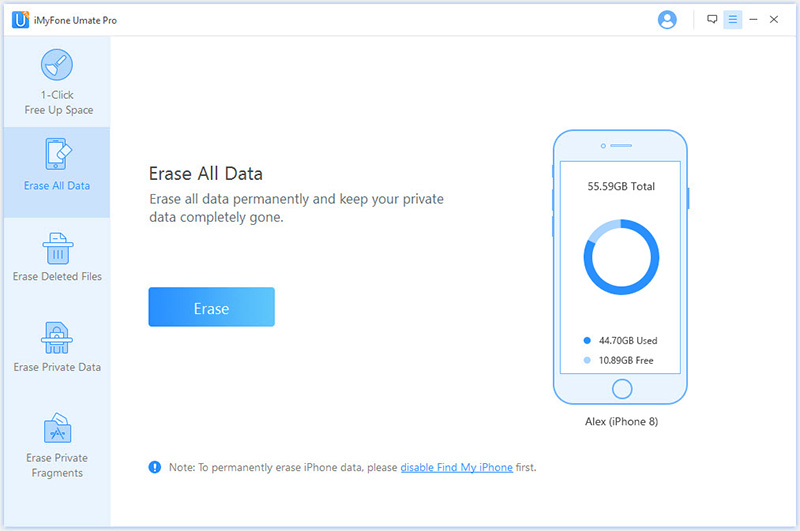 Step 3: Once your iPhone is detected by Umate Pro, select Erase All Data tab on the software and click Erase when prompted.
Step 4: Choose the Security Level of deletion from the three provided options (low, medium, high) and click OK after selection.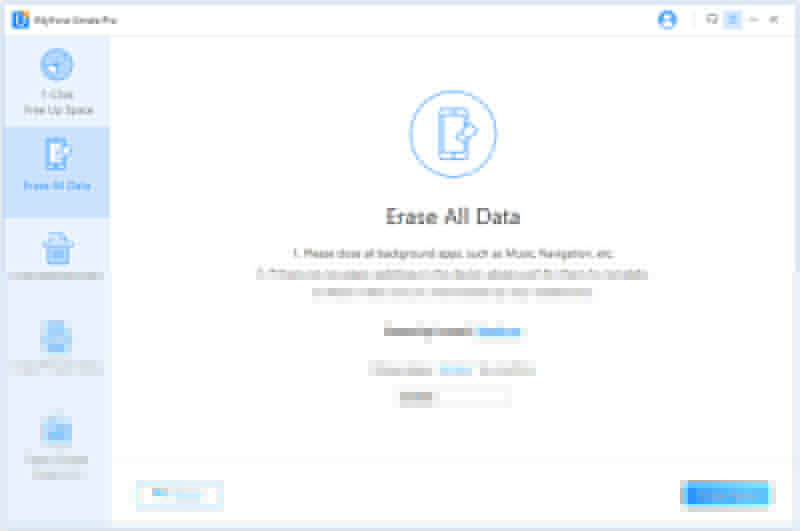 Step 5: Now type the word 'delete' in the textbox provided on the same window.
Step 6: Click Erase Now button once everything is configured. All your iPhone data will start deleting permanently.
Some Warnings About iPhone Having Bad ESN or Blacklisted IMEI
Here are some warnings regarding iPhone has bad ESN or blacklisted IMEI issue:
Even if an iPhone has a blacklisted IMEI or bad ESN, it doesn't necessarily mean that it is illegal to buy. You didn't commit any crime if you didn't know about the issue before purchasing.
Knowingly purchasing a product that is blacklisted in any way (in this case IMEI) is a crime. It is recommended that you contact the seller immediately if the iPhone you purchased has a blacklisted IMEI or bad ESN. Inquire about the issue in detail.
If your network carrier offers services to unlock blocked IMEI devices, then make sure to verify whether the service unlocks the device for other carriers or only their own. Ask if there are any additional charges for unlocking the device for other carriers.