Internet speed is becoming increasingly very important on your iPhone because a lot of apps rely on the internet to function. Therefore, knowing your iPhone internet speed is important.
Fortunately, there are ways to do the iPhone internet speed test. For example, you can use some online methods or even some free apps to carry out the test. One of the free tests that can do this is known as Speedtest. It is important to note that this app tests the internet speed on your iPhone and records the result for future references. Note that it covers all types of speed including the download and the upload speeds and can test on both Wi-Fi and cellular data connections.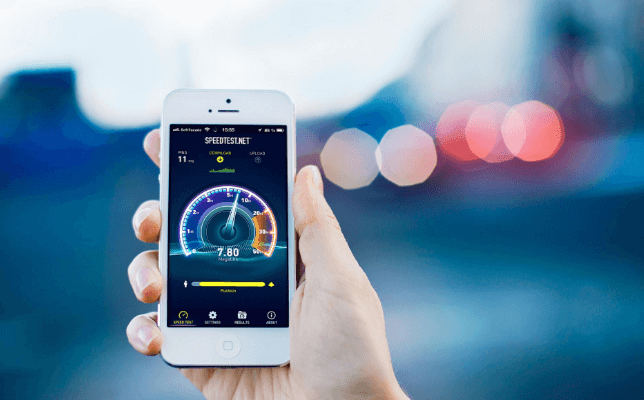 ---
How to Improve iPhone Internet Speed
Improving internet speed on your device is something most people will like to do. There is nothing that gives greater joy than getting things done with speed.
The good thing is that there are a lot of ways you can improve speed. You can get a faster internet connection and if this option is off the table, then one way is to ensure you are not uploading anything due to the fact that most internet speeds are asymmetrical, meaning that there is less available upload bandwidth than download bandwidth which makes your internet to slow as soon as you begin uploading.
---
Make your iPhone Run Smoothly to Improve The Internet Speed
The reality is that you cannot improve your speed by just reducing downloads in the case of asymmetrical internet speeds, your best bet is to ensure your iOS device runs smoothly which will naturally boast your internet speed.
There are top quality tools that can make this happen for you. One of such tools is the iMyFone Umate Pro or iMyFone Umate Pro for Mac which will ensure your iPhone runs smoothly. What can Umate Pro do to your device to ensure a smooth running which improves your iPhone internet speed? Let's check:
Clean Up Junk Files, App Caches: There is no doubt that too much junk files and app caches on your iPhone device slows down the speed of your device. The Umate Pro uses the 1 Click Cleanup mode to remove junk files and other app caches and this just happens in one click.
Clean Up Temporary Files, Corrupt Files: You can also make your iPhone run smoothly by clearing up your temporary files as well as your corrupt files. Fortunately the Umate Pro is capable of deleting these files in order to ensure that your device runs smoothly and your internet speed is improved.
Clean Up Previously Deleted Files: Previously deleted files will still exist on your iPhone and can be recovered easily by data recovery software. The Umate pro can help you access these files and erase them permanently. With this, these files will have no chance of recovery again even with top recovery tools. This will help get back free storage and remove also some corrupt files so as to keep your device in smooth running condition. (If you have deleted some sensitive files, erase them permanently to avoid privacy leak is a better solution.)
Optimize Your iPhone Storage: Another way is to optimize your iPhone storage by compressing photos, mass deleting photos, videos and apps. Umate Pro is capable of doing all this and this ensures you free up space on your device which then allows it to perform at optimal speed. What's more, all your original photos and videos will be backed up on PC automatically.
Step by Step Guide - Using Umate Pro to Improve iPhone Internet Speed
Step 1: First run the program and connect your iPhone to it.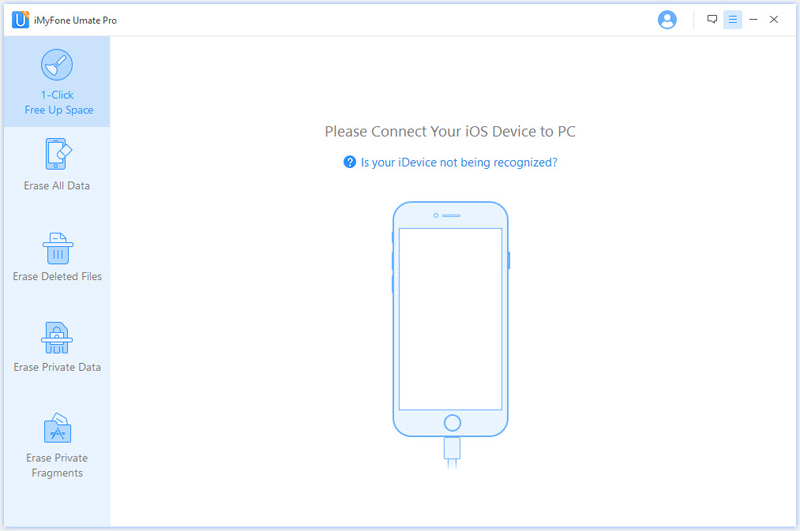 Step 2: Select the cleanup mode which is capable of doing the task satisfactorily. Do not forget the Umate Pro comes with 4 erase modes which fulfill your different needs.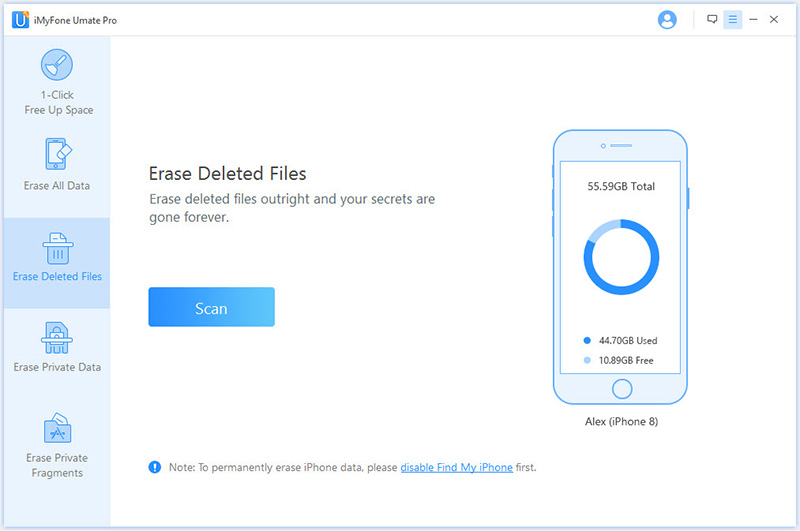 Step 3: Then click on "Clean"/"Erase Now" button to speed up your iPhone.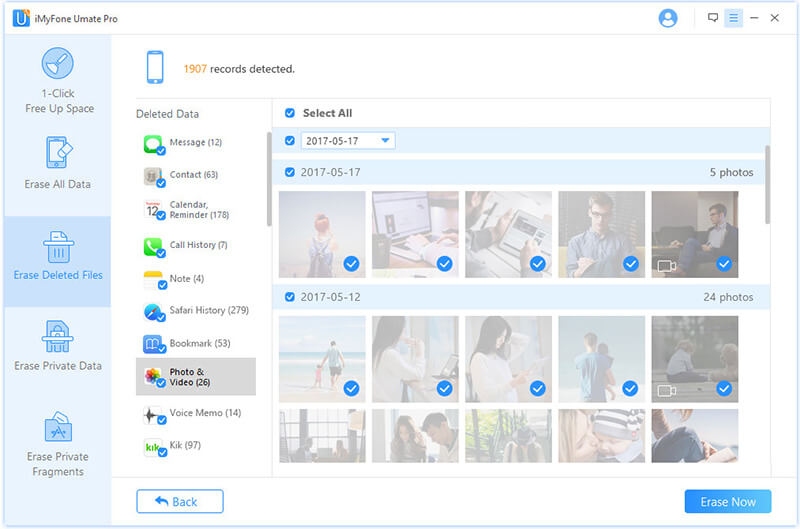 After this process, it is expected that your devices becomes free and it can then perform at optimal speeds.
---
Other Key Features of Umate Pro
The Umate Pro is the all in one solution for space saving and privacy protection. Apart from the fact that it erases iPhone data permanently without leaving any chance of recovery, it also has other features which include.
Erasing Private data which ensures your private information is safe and secured
It Previews and selectively erase current and previously deleted private files
Completely erase data as it is better than a factory reset
Supports almost all types of files
Life time free upgrade and technical support