It is amazing how iPhone users struggle to delete calendar from iPhone! For many users, it is frustrating to discover that what they thought have been removed are still lurking somewhere in their device. Granted, it can be frustrating, but that will only happen if you do not know how to delete the calendar safely and quickly.
Why You Should Delete Calendar from Your iPhone
If you want to stay organized every day and always, then you have got to delete the calendar you no longer need. Things can quickly pile up, and you find yourself struggling to accommodate incoming events. For instance, if you are the busy type who always has events and appointments coming up, you could find yourself getting confused with organizing your calendar appropriately. Retaining calendars that have achieved their purpose or that you no longer will only meddle with new ones you are creating. Therefore, remove them. How?
Steps to Delete Calendar from iPhone
Start by launching the Calendars app on your iPhone.
When it is launched, scroll down to the bottom and tap on Calendars. Now, you will see "Edit" at the top, tap on it.
Some calendars will show up, tap on the one you want to delete. Again, at the bottom, you will see "Delete Calendar", tap on.
Lastly, there will be a popup, and you will see "Delete Calendar" again, tap on it.
Once you are through with the steps above, your calendar will disappear as will all the events and appointments that were in it. However, the deleted calendar can be recovered with any recovery tool. This simply means that you have not completely deleted your iPhone calendar. To permanently delete your calendar from iPhone, a more powerful tool is needed.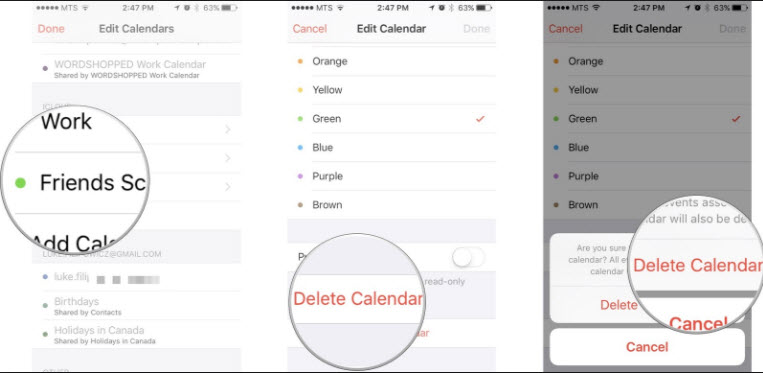 Permanently Delete iPhone Calendar with iMyFone Umate Pro
iMyFone Umate Pro or iMyFone Umate Pro for Mac is a powerful app that can permanently erase calendar from iPhone. It is the ultimate tool you need to erase calendar without having to worry about anyone gaining unauthorized access to your deleted calendar through recovery tool. With iMyFone Umate Pro, you can be sure of complete privacy protection anytime.
Key Features of iMyFone Umate Pro
Clean up your iPhone device and create more space to fix "Not Enough Storage".
Scan your device and gives you the opportunity to preview and choose which file to erase.
Permanently erase all data including photos, file, notes, calendars, etc. 100% unrecoverable!
Provide you unequalled privacy by erasing both previously deleted files and current files.
Give you 3 erase modes to select according to your need: Erase all data, Erase deleted files, Erase private data.
Permanently Delete iPhone Calendar with iMyFone Umate Pro
Step 1. Download and install iMyFone Umate Pro. Using a cable, connect your iPhone device to your computer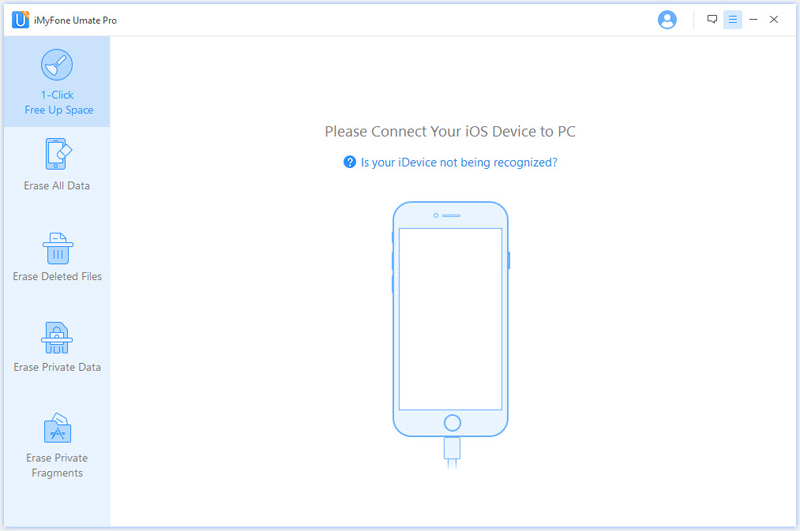 Step 2. The app will display all the erase mode options, select Erase All Data and scan your device.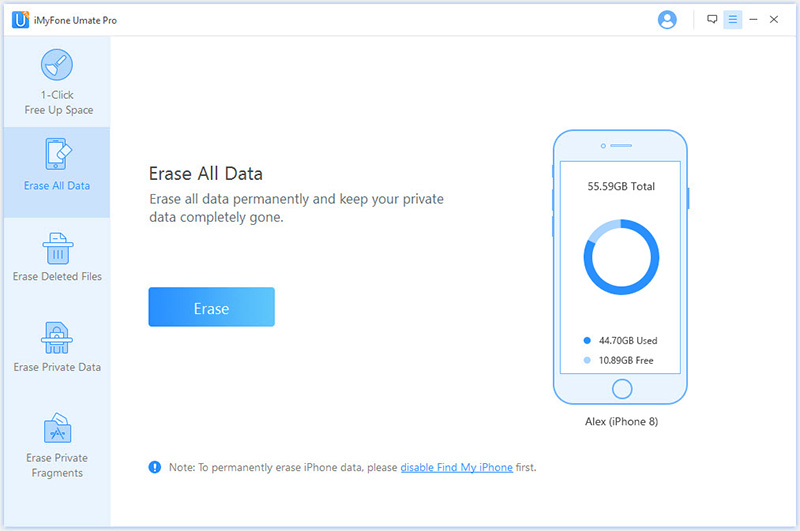 Step 3. Then tap Erase Now.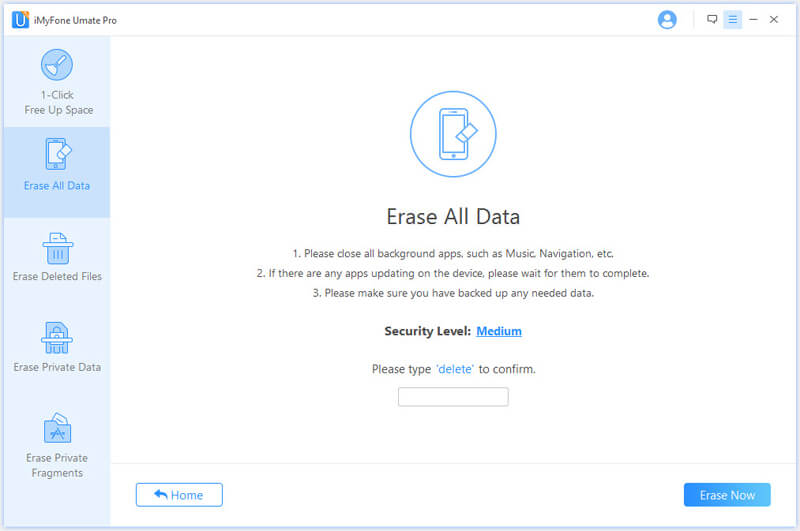 Step 4. A box will come up, type 'delete' to confirm your intention. And calendar will be permanently erased.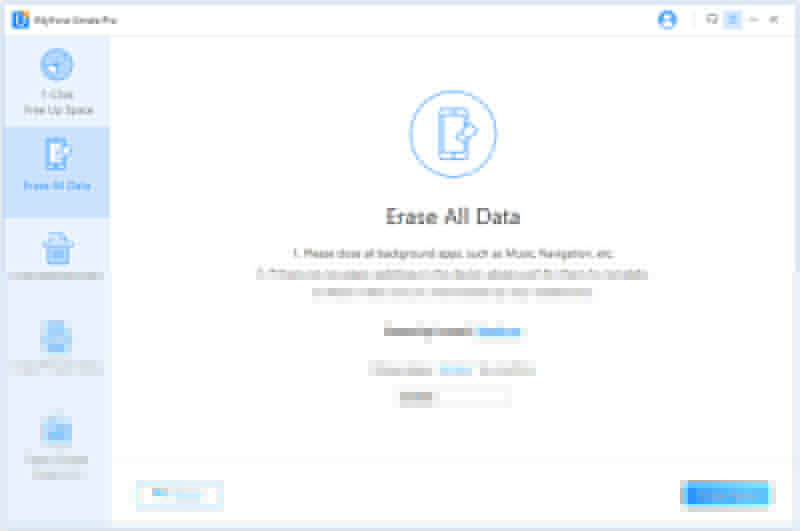 Unlike the inbuilt delete method in iPhone, iMyFone Umate Pro will permanently delete your calendar once you complete the steps above. Bear in mind that no recovery tool can undo or recover calendar that has been deleted with the software. Therefore, ensure you select the right erase mode that fits your need.
Now, with iMyFone Umate Pro, you will no longer worry about your privacy or lack of space in your device. All you need is to have this software and keep enjoying your iPhone.