We all love to capture our beautiful moments, store the photos and videos on our phones. However, these photos take a lot of space on your iPhone, you'll need some extra storage space at some point. Here's a list of the best 5 photo storage apps for iPhone that offer extra storage services.
Top 5 Photo Storage Apps for iPhone/iPad
iCloud Photo Library - The Most Common Photo Storage App for iPhone
iCloud Photo Library is one of best photo storage app for iPhone which helps you to easily upload, back up and access your pictures anytime. It is an optional service, which when enabled, uses your iCloud storage space to upload pictures and videos from your iPhone, and retains the full resolutions of these files.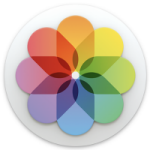 Allows you to access all your photos on all devices- iPhone, iPad, and Mac.
Provides 5G free storage space to save your pictures.
Pictures taken with your iOS devices are easily and automatically uploaded.
Securely backs up and synchronizes images and videos
Provides the Memories features which creates memories using your favorite pictures.
Allows you to easily share photos with your friends and families using the iCloud Shared Albums.
Images are accessed in their full resolution
Allows you to search through pictures by typing in keywords, and it brings out all pictures that have the attribute you have inputted in the search.
Google Photos - The Most Popular Photo Storage App for iPhone
Many Apple users have battled storage limit issues, especially when it has to do with storing their images. Google Photos for iOS is a free app that creates a smart, easy and limitless means of storing and backing up your iDevice images.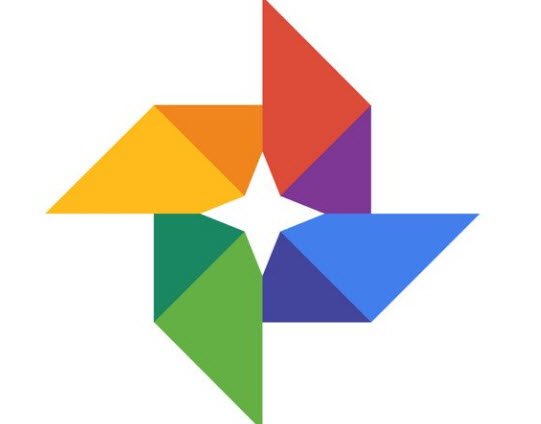 Free and unlimited storage space for your images- up to 1080p HD, and 16 megapixels.
Visual Search which allows you to search through your pictures by the people, things or places in them, without having to tag.
Instantly send up to 1,500 pictures from the app, in few seconds
Creates movies, panoramas, collages and GIFs from your images and also allows you to make them yourself (custom made movies)
Provides amazing photo and video editing features and filters that help you transform your photos creatively.
 Creates automatic albums with your best shots after an event or a trip, and also invite others to add their own pictures as well.
Allows you to view your photos and videos on your TV via Chromecast and Airplay.
Provides collages of pictures taken in time past (perfect for throwbacks).
Dropbox - The Most Powerful Storage App for iPhone
Dropbox is a famous storage app for iPhone that stores and shares all kinds of files, it is excellent for keeping your pictures safe, secured and easy to access. It is ideal for both individual, and business use.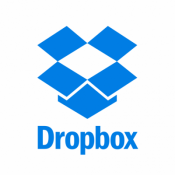 Save and access your photos from anywhere, on a phone, tablet, or PC.
Changes made on one device would automatically sync across all your Dropbox devices.
You can send files to anyone anywhere, whether they have a Dropbox account or not, with share links.
You can transform your files into a beautiful page with Showcase, and share these showcases with friends, colleagues, clients, etc., and also keep tab of who had seen what.
Comes with security features that help you control who can access your files, allows you to wipe memory and data in case of device loss, and easily recover files when needed.
Dropbox Business - helps you organize your organization's file in a central place, with admin controls to secure access to data, and track team actions.
Allows you to connect to and access you and your team's frequently used apps and tools.
Shoebox - The Best Free Photo Storage App for iPhone
Shoebox is another amazing app that offers unlimited picture storage space for your iDevices. It automically backs up your memories without taking up your iPhone or iPad space, and so you can carry all your pictures securely in your pocket, without risk of losing your photos even in the case of phone loss or hard drive crash.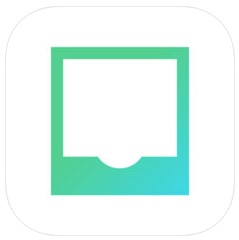 Limitless cloud storage, so no additional space is taken up on your device.
Browse through pictures by location, time, season, etc.
Easily select and share your images with friends and family
Access your photos on your PC without using a USB
Automatically back up your camera pictures without plugging to your PC
Allows Video backups too (iOS 8 and later)
Directly share your photos on your social media platforms
It is free and unlimited, doesn't expire or run out, and stores your images at up to 10.6 megapixels resolution.
SmugMug - The Most Beautiful Photo Storage App for iPhone
Looking for a beautiful way to view pictures on your iPhone, save photos, or share pictures and video files? Then SmugMug is a perfect photos storage app for iPhone that gives you optimum access to your images in a flash. Not just that, uploading pictures from your iPhone to your SmugMug gallery is super simple and easy.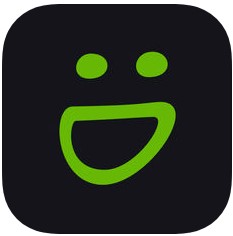 Upload unlimited picture and video files.
Save your SmugMug gallery onto your device to have access to your pictures even without internet.
Browse through your photos right from the app.
Mark your favorite folders to have fast and instant access to them.
Easily locate your photos using Search
Share your pictures and video files by SMS, and on your social media accounts in a snap.
Follow other SmugMug customers, and find your friends and families right in the community.
SmugMug extension that allows you to upload photos directly from camera roll, SMS and other apps.
iMyFone Umate Pro - The Best Storage Manager App for iPhone
iMyFone Umate Pro is an efficient space saver which offers you a simple and easy way to release space on iPhone by junk/temp files clean-up, lossless photo compression, large files managing and app managing. What you need to do is just one click and the program will do the rest.
Key Features:
All-purpose iPhone photo manager which compresses all your pictures, exports and backs up photos to computer, and allows mass deletion of pictures with no risk whatsoever of losing important files or quality.
Deletes and permanently removes large music and video files in bulk.
Combines more than 25 analytical tools and methods for erasing over 30 different types of hidden junk and temp files.
Allows you to select and preview individual and mass erase unwanted and unused third-party apps.
Permanently delete personal data and files, e.g. Whatsapp messages, bank transaction information, accounts and log-ins, photos and videos, with no chance of recovery whatsoever.
It's recommended by lots of noted media arround the world: MacWorld, iPhoneinCanada, APPKED, etc.