There are many legit reasons to record a phone call e.g. logging agreements and verbal contracts, cherishing a call from a loved one, documenting an over-the-phone interview, etc. However, recording a phone call on iPhone is not available by default. Fortunately, there are other ways to achieve this.
The Problem with Recording Phone Calls on iPhone
The problem with recording calls on iPhone is that there are a lot of restrictions in iOS that prevent you to do so. For example, third-party call recording apps often fail to gain access to the microphone and the Phone app at the same time, making recording a phone call quite difficult.
Is Recording a Phone Call on iPhone Legal?
Recording a phone call without consent is illegal in most states. However, some states do allow you to record a phone conversation without any consent while there are others that require you to inform the other party that you are recording. It is recommended that you check your local laws just to be sure.
How to Record a Call on iPhone?
Following are some methods of recording a phone call on iPhone secretly:
1

Using Google Voice
Google Voice is a popular way to record calls on iPhone for free. However, it only allows you to record incoming calls. You will also need to first transfer your phone number over to Google Voice in order to take advantage of it. Follow these instructions to use Google Voice to record phone calls:
Step 1. Launch the Google Voice app.
Step 2. Tap Menu in the top-left corner of the app.
Step 3. Then navigate to Calls tab and find and check 'Incoming call options'.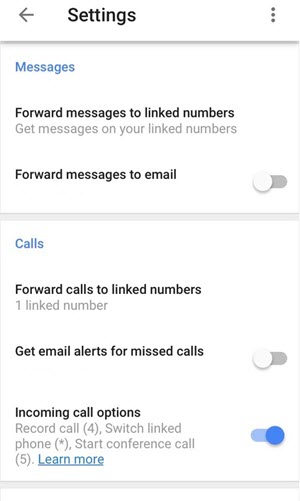 After enabling, you can start recording an incoming Google Voice call by pressing the number '4' on your iPhone's keypad.
2

Using an External Recorders
Using an external recorder is another easy way to record both incoming and outgoing iPhone calls. All you need to do is buy a reliable cell phone call recorder and connect it to your iPhone and use it to record calls.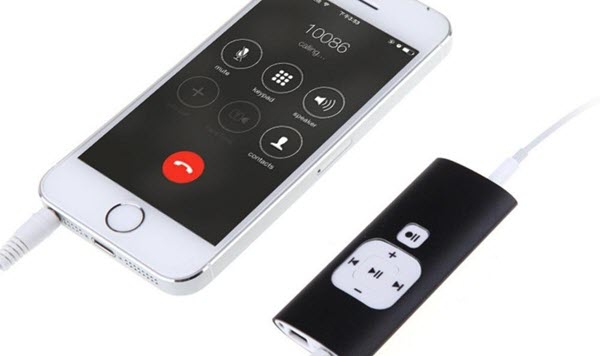 External cell phone call recorders are a great choice when it comes to recording phone calls on your iPhone. Simply plug the recorder into your iPhone's headphone jack and start recording calls. The recordings will be automatically saved in recorder's internal storage.
You can also use a wireless call recorder. The process is similar with the only obvious difference that you will need to connect it to your iPhone via wireless connection. Most recorders allow you to listen to the recordings directly via their built-in speakers. You can also transfer the recordings to your computer via USB connection for review and backup purposes.
Bonus: How to Find Deleted Call History?
If your iPhone's call history containing important call logs has been deleted, don't worry; you can easily find and preview it via professional tool iMyFone Umate Pro. It is an advanced iPhone file management and file deletion tool that contains several features and modes that allow you to browse and erase any kind of data permanently. The software is also highly useful when it comes to making your deleted data unrecoverable to prevent privacy leak.
Key Features:
Find and preview your deleted call history for free.
Erase your deleted call history permanently to make sure no one can recover it via any method or software.
Find and permanently erase your existing call history via Erase Private Data mode.
Preview data before permanently erasing it. This feature prevents accidental deletion of important files.
Steps to Find Deleted Call History
Step 1. Launch Umate Pro on your computer. And connect your iPhone to your computer via compatible USB cable.
Step 2. Click on Erase Deleted Files mode from its home interface and then click the Scan button to proceed.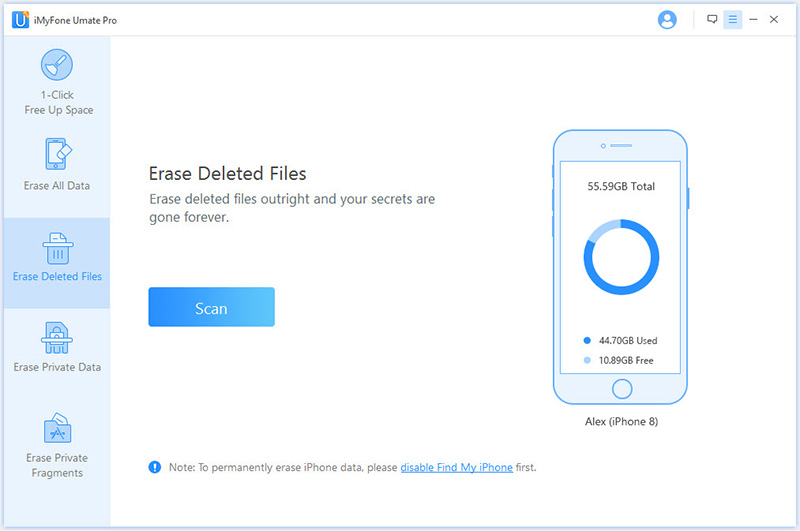 Step 3. Once the scanning is complete, you will see a list of files on the next screen. From the sidebar, click on Call History to preview your deleted call history. You can permanently erase it by selecting it and then clicking the Erase Now button.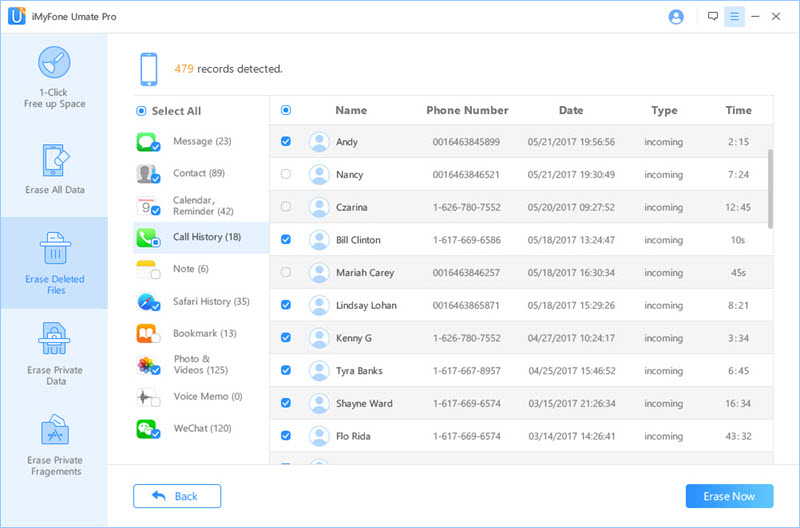 Other Features of iMyFone Umate Pro
Scan and permanently erase not just call history, but also other data such as photos, music, videos, messages, safari data, notes, etc.
Prevent privacy leak by scanning and erasing third-party app fragments and traces.
Quickly free up space and boost your iPhone's performance via 1-Click Free Up Space mode.
It's recommended by lots of noted media arround the world: MacWorld, iPhoneinCanada, APPKED, etc.