Question
Hi, can anybody help me? I have an iPhone XS running iOS 13 and yesterday when I came home from the office and started using it, I just found that my iPhone calendar events disappeared. Some of the events were really vital for me. Please guide me if it's possible to retrieve them and if it is, how can I get them back? Thanks!
Calendar is beyond question a very helpful app for us. We use it to keep some very crucial going-to-be events' track or other important events like birthdays or project deadlines. Noticing that your calendar events disappeared suddenly is definitely disappointing. One would surely get caught unawares when he/she experiences such situation. If your calendar events disappeared or get deleted on your iPhone, this article will be helpful. We will give you some tips you can follow when you are stuck in this situation and also provide a more than effective solution to get your calendar events back to you. Let's begin the discussion now!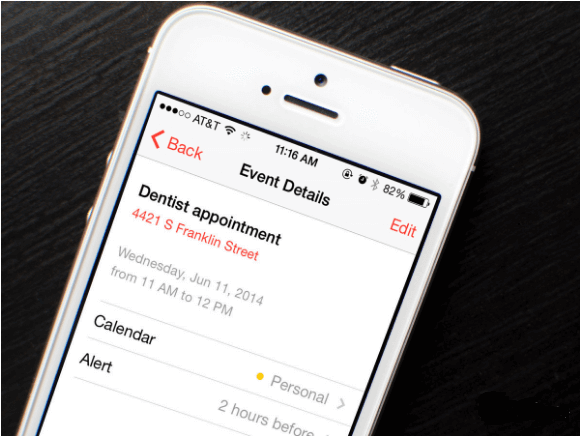 4 Solutions to Fix 'iPhone Calendar Events Disappeared'
1. Sync All Disappeared Calendar Events in Settings
The moment you find iPhone calendar events are missing, ensure to sync all the events in the first place to fix the issue and get the vanished events back. Start with heading to 'Settings' > 'Calendars' > 'Sync' > and then 'All Events'.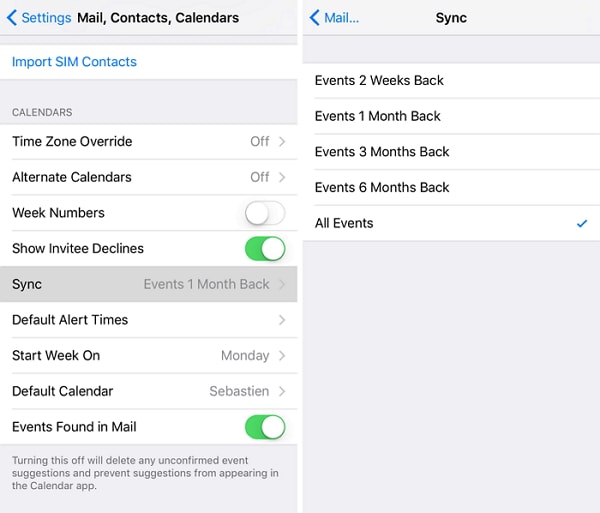 2. Enable Calendar Sync in iCloud Setting
Some of the users use iCloud calendar and other online services of calendar. If you're one of those, you're supposed to turn on the iCloud calendar syncing. For this, just move to 'Settings' > '[Your ID]' > 'iCloud' > 'Calendars' and toggle it on. Please note that if you observe that it is already enabled, simply disable it and enable after a couple of seconds.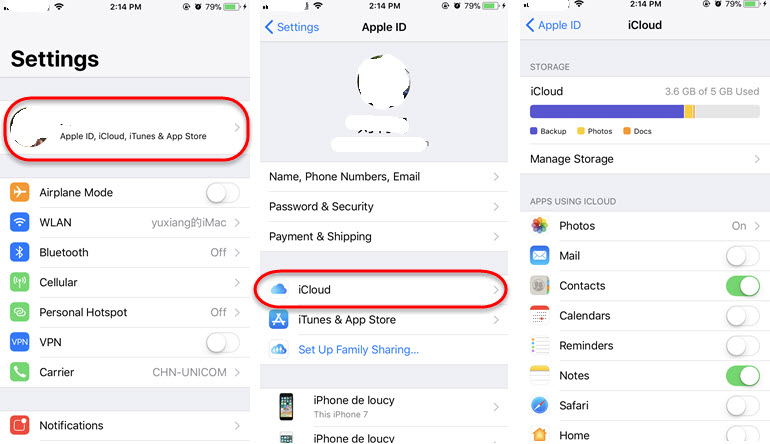 3. Check Network Connection
Another thing you could make sure of when your calendar events disappeared on iPhone is checking the network connection properly. This is needed when you're using an iCloud calendar since iCloud service always demands a stable internet connection. Hence, please check if the internet is working fine or you can turn off and enable it again to re-establish the network connections. No matter you are using WiFi or cellular data, you can disable them and then enable them in settings.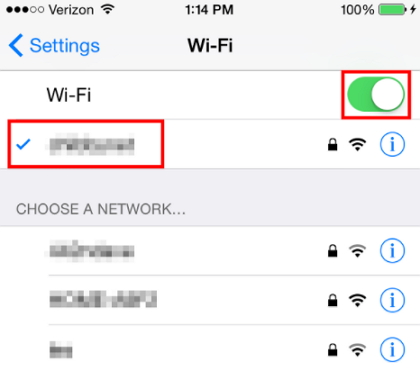 4. Use a Data Recovery Tool to Recover the Disappeared iPhone Calendar Events
If you have tried all the method above but failed, then you will need a third-party recovery tool to help you. Here is the most powerful solution to get your disappeared iPhone calendar events back in your device. You need to make use of iMyFone D-Back (iOS 13/12 supported).
Key Features:
Retrieve lost iPhone calendar events without backup or from iTunes backup/iCloud .
You can get assistance in recovering a wide range of data types including not only calendar events but also other various types of data such as WhatsApp, contacts, messages, notes, WeChat, Kik, Viber, photos and so on
Support recovery for almost all iOS devices, including recovering data from iPhone 11, iPhone X, iPad, and iPod touch.
D-Back offers 4 recovery modes - Smart Recovery, Recover from iOS Device, Recover from iTunes Backup. Recover from iCloud.
Trusted by renowned media sites like Cult of Mac, Payetteforward, Makeuseof, and so on..
Step 1 – Go to the official website of D-Back and download it from there. Install and launch it thereafter in your respective computer. Choose 'Recover from iOS Device' tab from the left panel followed by clicking on 'Start'.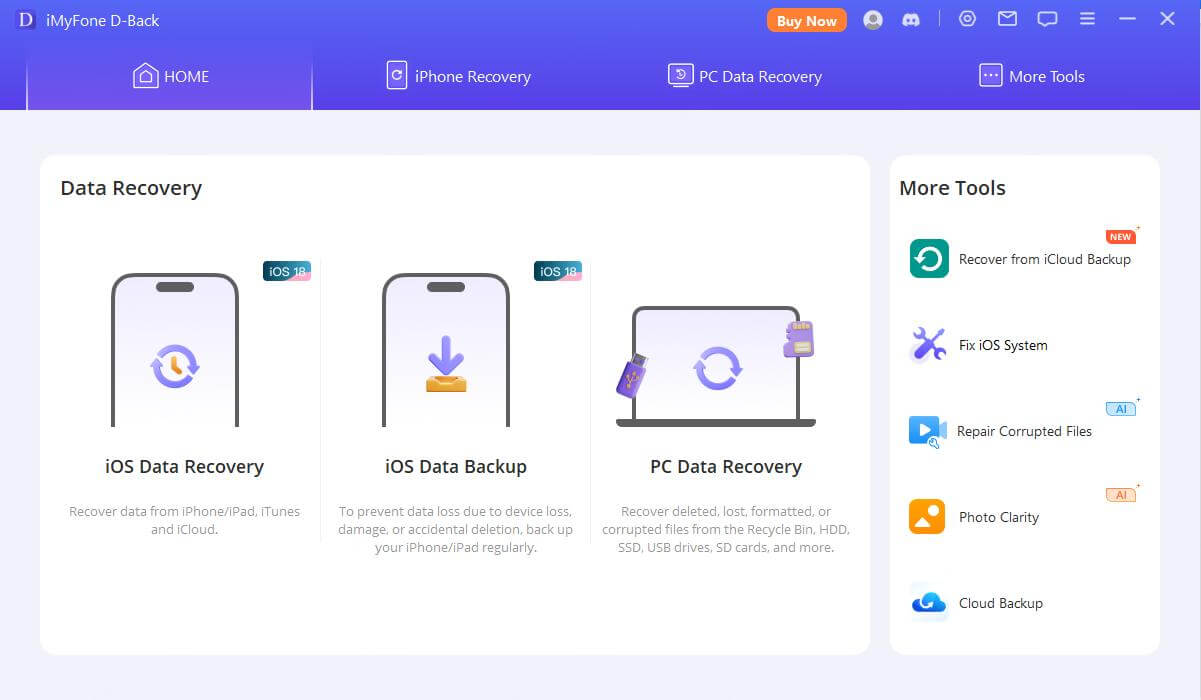 Step 2 – Establish the connection between iPhone and PC using lightening cable. Upon detecting by the program goes well, hit on 'Next' button.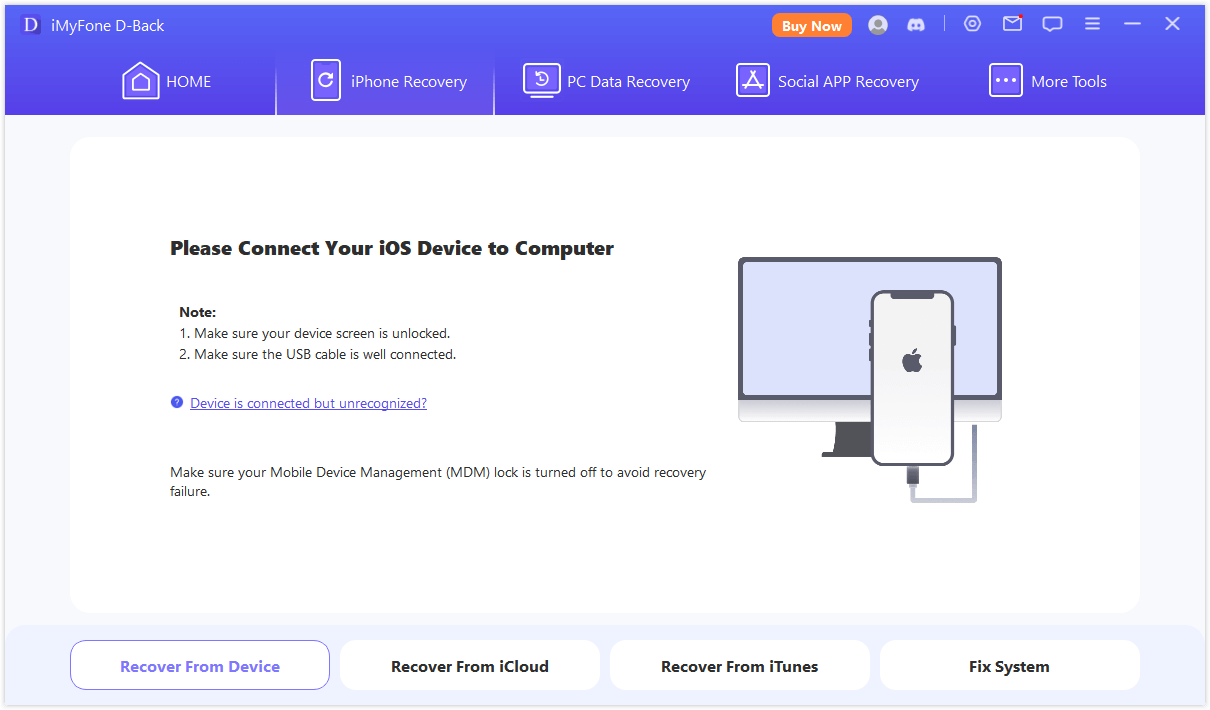 Step 3 – Now, from the following screen, you need to pick out calendar from the available data types in order to recover it. Select it and click on 'Scan' button at the bottom right corner.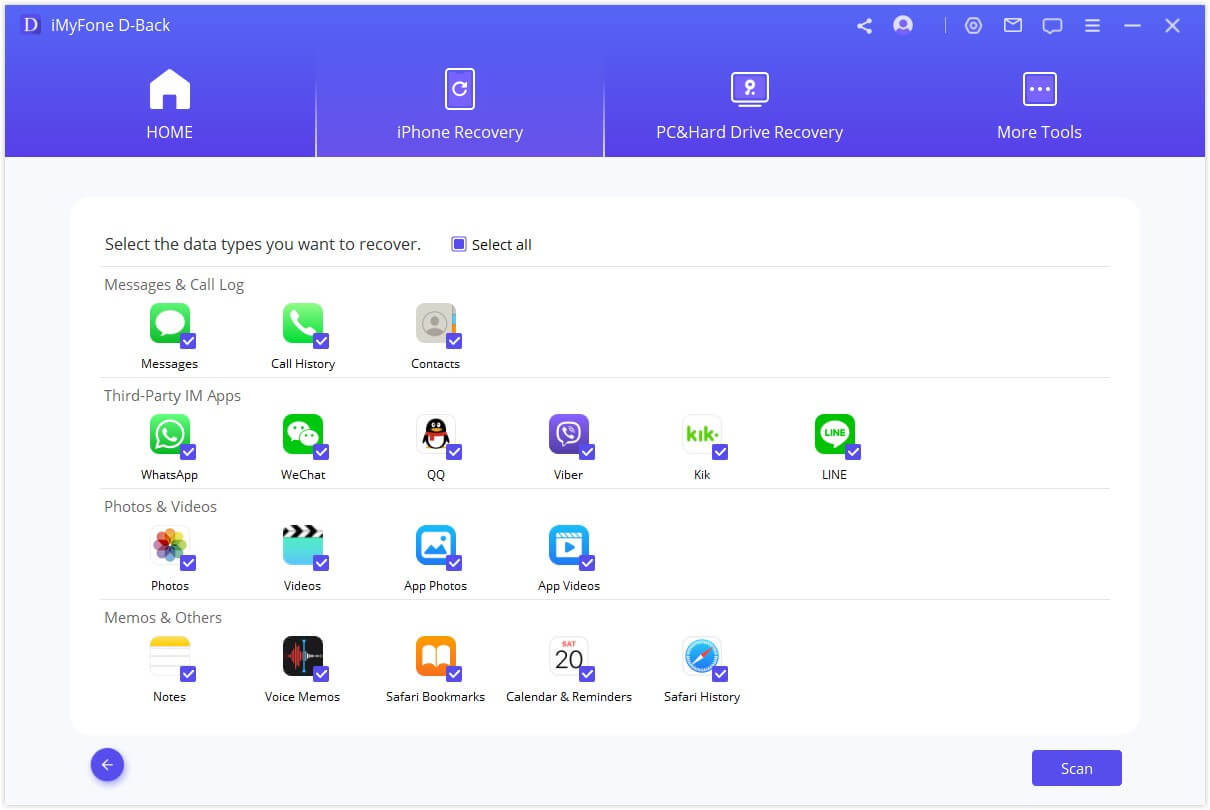 Step 4 – The final screen will allow you to preview your calendar events and the other data you have selected for recovery. From the left panel, choose the desired item and preview it. Hit on 'Recover' in the end to accomplish the task.
FAQs about iPhone Messages Recovery
1. Why did the calendar events disappear from iPhone
The calendar events may disappear for the following reasons:
If you use iCloud to sync your calendar events, then the network could be the cause.
The system went wrong and changed some settings of your device. It can lead to iPhone calendar events missing without your awareness.
A system crash can also be responsible for such headache.
Software update could be the culprit.
2. How do I unhide my calendar on iPhone?
Hiding calendars is different from deleting calendars. You can still receive the notification you've set up before. But you can not see that calendar. Just unhide it with these simple steps:
Open the Calendar app on your iPhone.
Choose Calendar on the bottom.
Select all the calendars you want to unhide.
Tap on Done on the top right corner.
3. How do I get the calendar events back on my iPhone?
You can get back all your calendar events via iCloud.com:
Go to iCloud.com and log in with your Apple ID and password.
Click on Account Settings.
Choose Restore Calendars from the undermost Advanced.
Click Restore next to the date before you lost your calendars.