Question
Hi, my iPhone XS deleted all my notes! I recently discovered this when I pulled up the 'Notes' app to check some important information I saved recently on it. Please help I need to get them back as I have a lot of important information on it.
We do understand that you're worried about your iPhone notes getting deleted by itself. Also, such situation is being experienced by some iOS users. No need to worry now, because we would like to introduce you 4 highly efficient ways with which you can easily get back your notes again.
1. Use an Efficient iPhone Data Recovery Tool (iOS 12.1 Supported)
When your iPhone notes get deleted by itself, the best and the easiest way to get those notes back is to use iMyFone D-Back. This data recovery tool ensures to provide users the facility of data retrieval with advanced technologies. It helps users to recover data no matter how it got lost using 3 recovery modes. For instance, no matter the data is lost due to accidental deletion, system crash, or some unknown reasons such as iPhone deleting notes itself, the tool is always there to help the users in best possible way.
D-Back allows you to recover data from iOS device directly or from iTunes/iCloud backup.
Supports 20+ Data Types: A large number of data types are recoverable with this program including notes, contacts, messages, photos, voice memo, WhatsApp, WeChat, Kik, Line, etc.
Full Compatibility: It's completely compatible with latest iOS version and devices including iPhone XS, iPhone XR, and iPhone XS Max. You can get both Windows and Mac versions.
Media Voice: It is recommended by famous media sites like Macworld, Cult of Mac, Payetteforward, Makeuseof and so on.
Easy to Use: There is a Smart Recovery feature that is offered for the users who are not well-versed with the technicalities.
Let us know how this program works.
Step 1: To initiate, download the correct version of D-Back according to your PC. Install the tool thereupon and launch it. Once done launching, click on 'Recover from iOS Device' option followed by 'Start' button.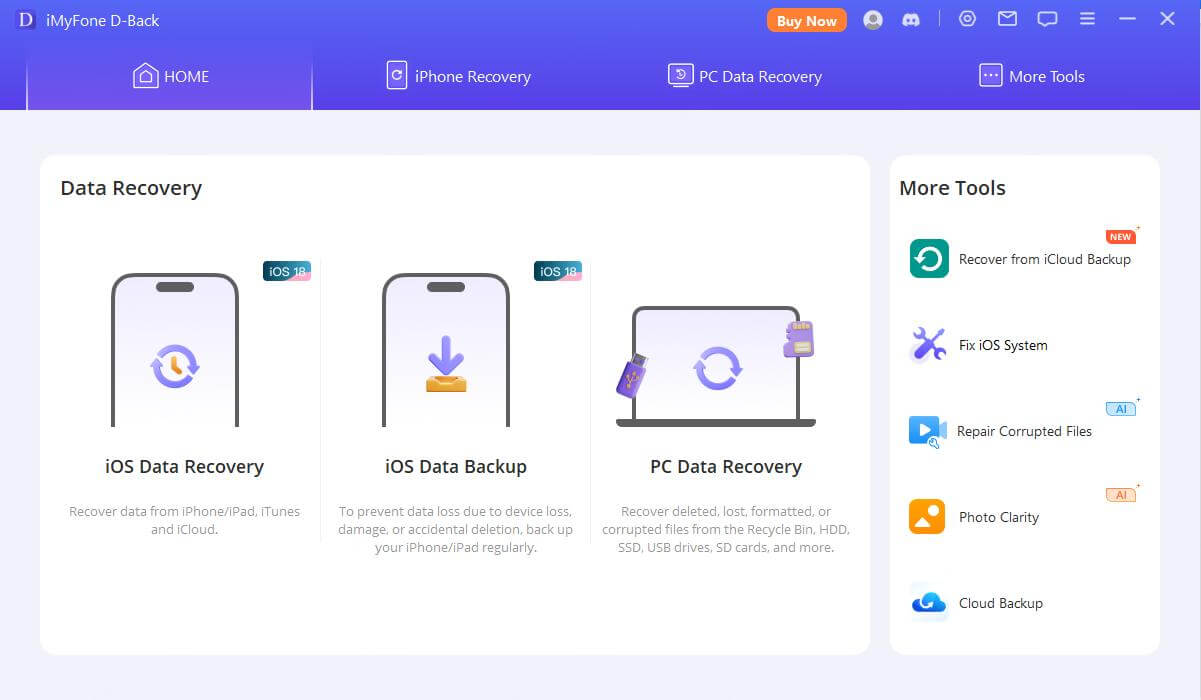 Step 2: Begin to connect your device with the PC and wait for the detection by the program. Once it happens, click on 'Next' to get directed to the next screen.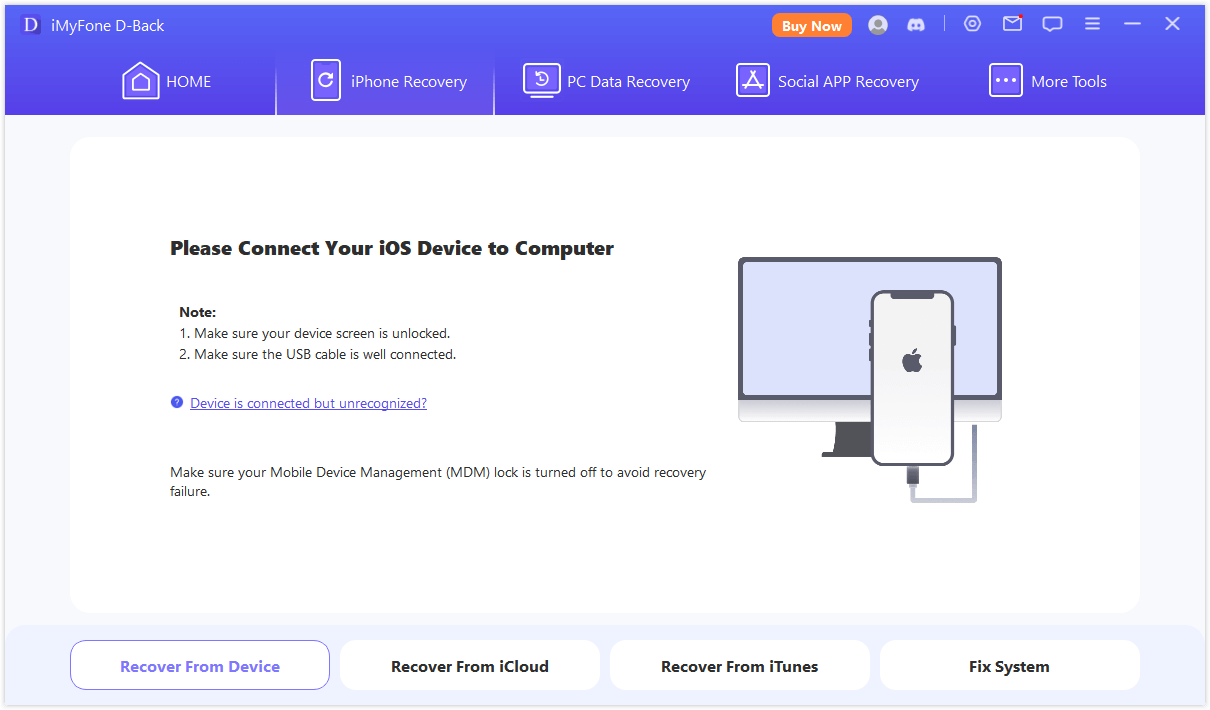 Step 3: Now, when you see the data types listed on the next screen, click on 'Note' from there to recover it. Hit on 'Scan' then.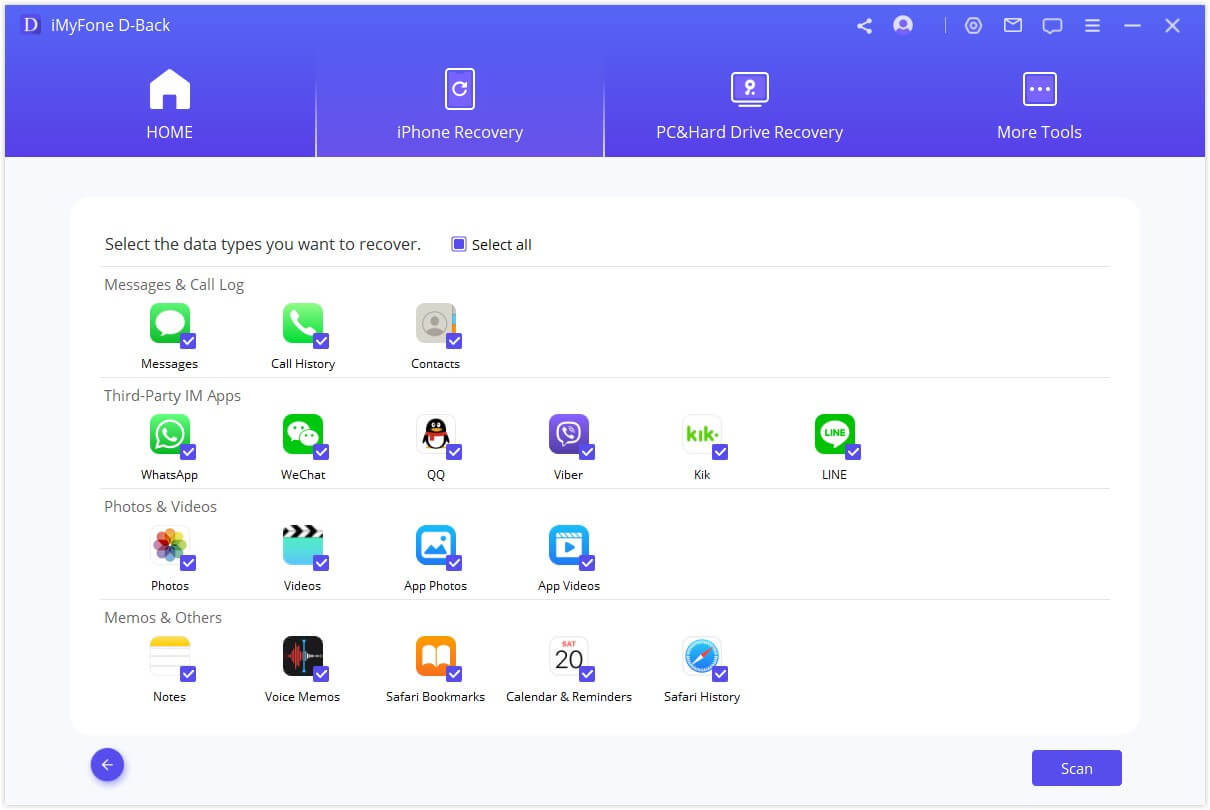 Step 4: Your notes will be scanned and the program will present them to you on the next screen. You can preview them now and then click on 'Recover' button. Choose the destination folder now and within a while, your notes will be with you.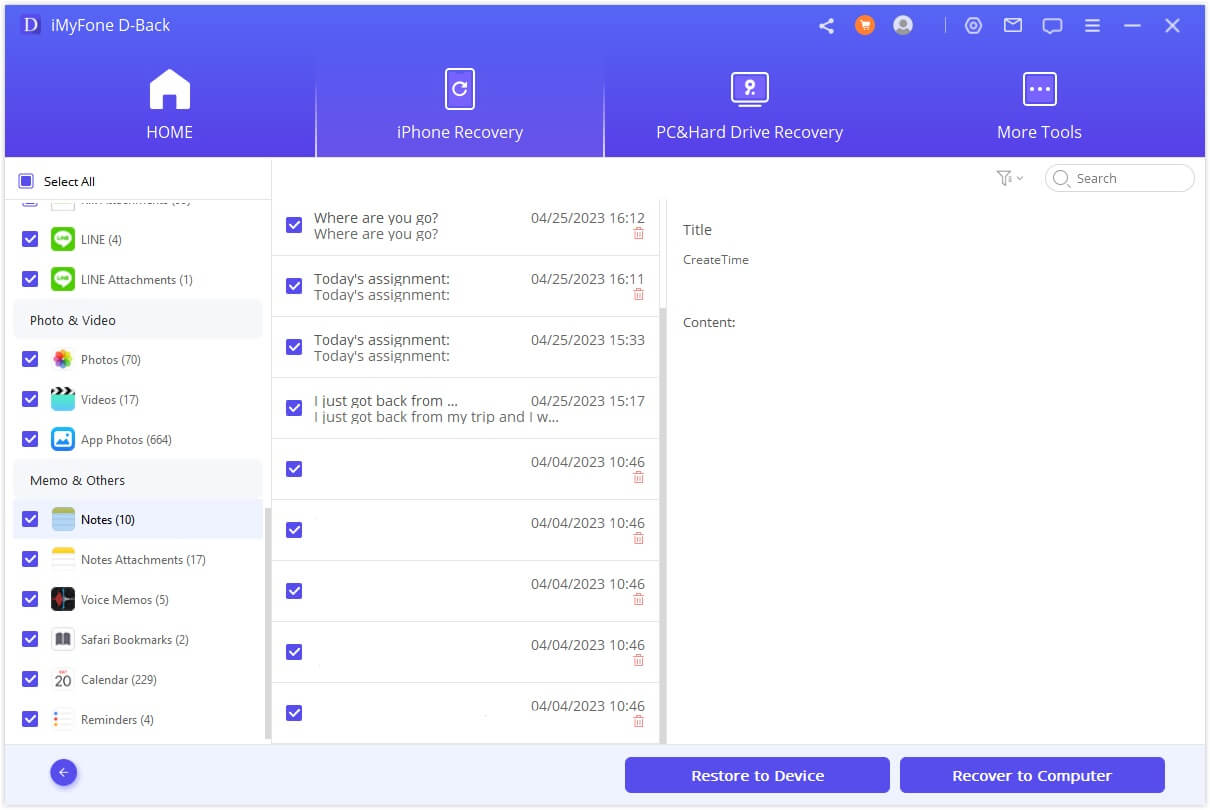 2. Check Notes Settings
The next way to tackle the situation when your iPhone notes get deleted by itself is to make sure that you didn't have removed the default email account that you've selected for backups. In case, you have removed the email account, that you have set to store your notes, then unfortunately all the notes will certainly be deleted from your iPhone. Here are a couple of possible solutions for you to get them back.
Check if you still have notes in your Email account using browser:
Login to your Email account. Then, select the 'Notes' category from the main screen.
The next screen will bring up all the notes saved on it. Closely monitor them to check if all your notes are still there.
Re-add the Email and select it as Default Account in Notes' Settings:
To re-add the email account. Head to 'Passwords & Accounts' in the Settings of your iPhone.
Tap on 'Add Account' option, then select the preferred account type, for instance choose 'iCloud'.
Now, punch in your iCloud credentials and proceed further.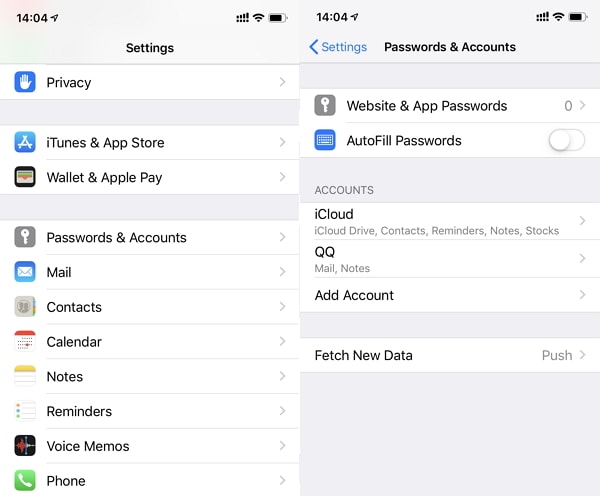 Once you've re-added the account, you need to select it as the Default Account in the Notes' Settings.
Head to 'Settings' > 'Notes' > 'Default Account' > select the same account again.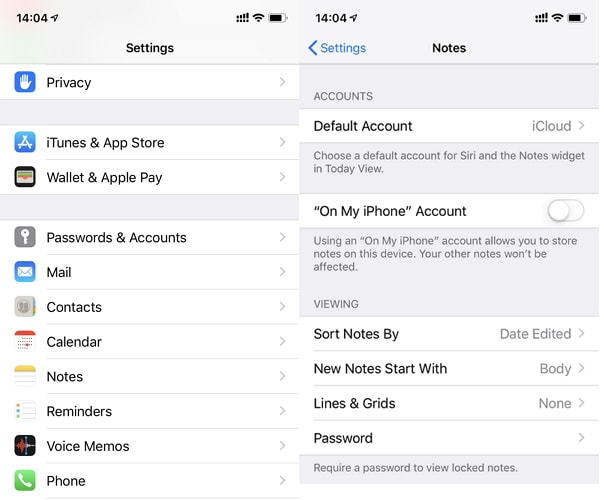 3. Restore the Notes from iCloud Backup
Before you panic when iPhone deleted your notes, recall if you made backup earlier or not. Since most of the people are aware about iCloud backup, usually iCloud takes backup of your data. Hence, you can restore your notes easily from iCloud backup when your iPhone deleted the notes. However, it should be noted that when you follow this process, you can't only restore notes. Putting differently, you will be able to restore whole backup instead of just notes. Furthermore, the existing data will be overwritten. These are the two major drawbacks of using iCloud for restoration. If you don't care about the data in your device or you've unimportant data and losing them is affordable, you can follow the steps below.
To proceed with this method, you will firstly need to reset your device into factory state by heading to 'Settings' > 'General' > 'Reset' > 'Erase All Contents and Settings'.

Now, when your device will restart, you will notice the setup screen i.e. the same screen you see when you first time started using your device. Now, get to the 'Apps & Data' screen and from there, tap on 'Restore from iCloud Backup'.
Go ahead with signing in to iCloud using valid credentials and then choose backup. Your notes, along with the other data will be restored within some time.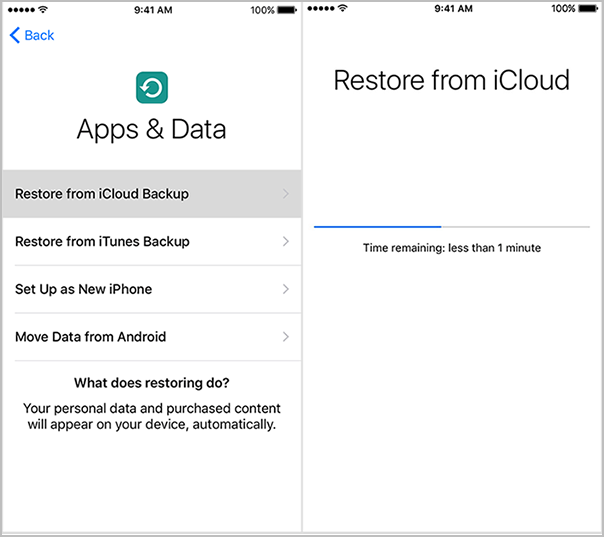 4. Restore the Notes from iTunes Backup
iTunes is the official way that Apple provides for backup and restore your data. Thus, in case you have an iTunes backup where you saved notes beforehand, you can simply restore from iTunes when your iPhone notes deleted by itself. Like iCloud, using iTunes to restore will also result in overwriting of existing data as well as you can't separately restore notes; the whole iPhone backup will be restored. The tutorial goes like this.
Begin with launching iTunes and connecting your device to PC.
Now, on the main interface, click the device icon at the top.
Tap 'Summary' followed by 'Restore Backup'. Confirm the actions now and you will get your notes and other saved data back.