The advent of the latest technology and the use of mobile phones have changed the way we spend time. Similarly, social media sites play a key role in our lives. Instead of planning a meet-up with our friends, family, and colleagues, we are most likely to connect through social media apps for months.
WhatsApp is one of the most used social media applications that allow us to chat and share quality moments with our friends and family. Have you ever considered reading through WhatsApp chats, shared pictures, and memories you once had with your loved ones? Well, we have done this for a lot of times. If you're reading this article, you may know that there are greater chances that your WhatsApp messages disappeared and it is, with no doubt, a huge loss.
Follow this post and learn more about how to recover WhatsApp missing messages with ease. Note that employing all these solutions do not need you to be a tech enthusiast - basic information about your iPhone will do just fine.
Comparison of Top 4 Methods to Recover WhatsApp Messages
| | iMyFone D-Back | iTunes | iCloud | WhatsApp iCloud Backup |
| --- | --- | --- | --- | --- |
| Recover WhatsApp messages selectively | YES | NO | NO | NO |
| Find WhatsApp messages disappeared without backup | YES | NO | NO | NO |
| Find missing WhatsApp messages with iTunes backup | YES | YES | NO | NO |
| Find missing WhatsApp messages with iCloud backup | YES | NO | YES | YES |
| Overwrite existing data on device | NO | YES | YES | YES |
| Can be recovered to iPhone | YES | YES | YES | YES |
| Free | NO, but has free trial version | YES | YES | YES |
| Storage | FREE | FREE | FREE UP TO 5GB ONLY | Limited by iCloud storage |
One key difference between using a third-party recovery software like iMyFone D-Back and default recovery methods like iCloud & iTunes is that D-Back lets you recover data of your choice. When using the iTunes and iCloud, you may be forced to overwrite the current data on the iPhone.
In simple words, D-Back provides more access to backup files than any other WhatsApp data recovery method. The preview of the scanned files makes it much easier to select the required files and recover within seconds. You can select whether to recover WhatsApp videos, photos and messages or not, which is not the case with iTunes and iCloud backup.
Recover iPhone WhatsApp Messages with iMyFone D-Back
If you don't bother to backup WhatsApp data on iTunes or iCloud backup time-by-time, then the only way to retrieve WhatsApp messages is by using a third-party program. iMyFone D-Back is one of the best iPhone data recovery software.
Key Features:
Recover lost WhatsAPP Messages without backup or from iTunes/iCloud backups.
Support 22+ types of data from iOS device. You can recover deleted photos from iPhone, retrieve deleted messages on iPhone and so on.
Support recovery for almost all iOS devices, including recovering data from iPhone 8, iPhone X, iPad, and iPod touch.
Four modes that can be used as per user's proficiency - Smart Recovery, Recover from iOS Device, Recover from iTunes Backup. Recover from iCloud Backup.
iMyFone D-Back is fully compatible with the latest iPhone models and iOS version including iOS 12/13/14.
Here is the step-by-step solution to recover missing WhatsApp messages using D-Back.
Step 1. Download, install and open the iMyFone D-Back software on your computer.
Step 2. Click "Start" and you will be directed to smart recovery mode of iMyFone D-Back. Select how you lost WhatsApp messages and media at the first place.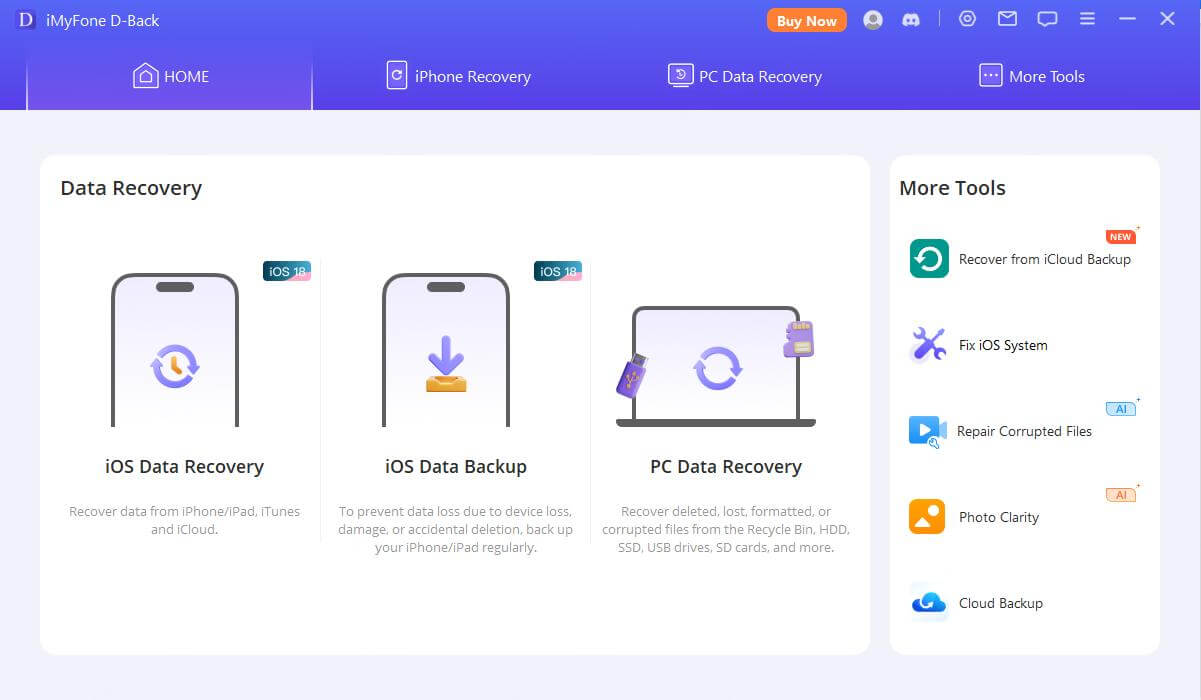 Step 3. Now connect your iPhone to the computer and click on "Next" to start the scanning process.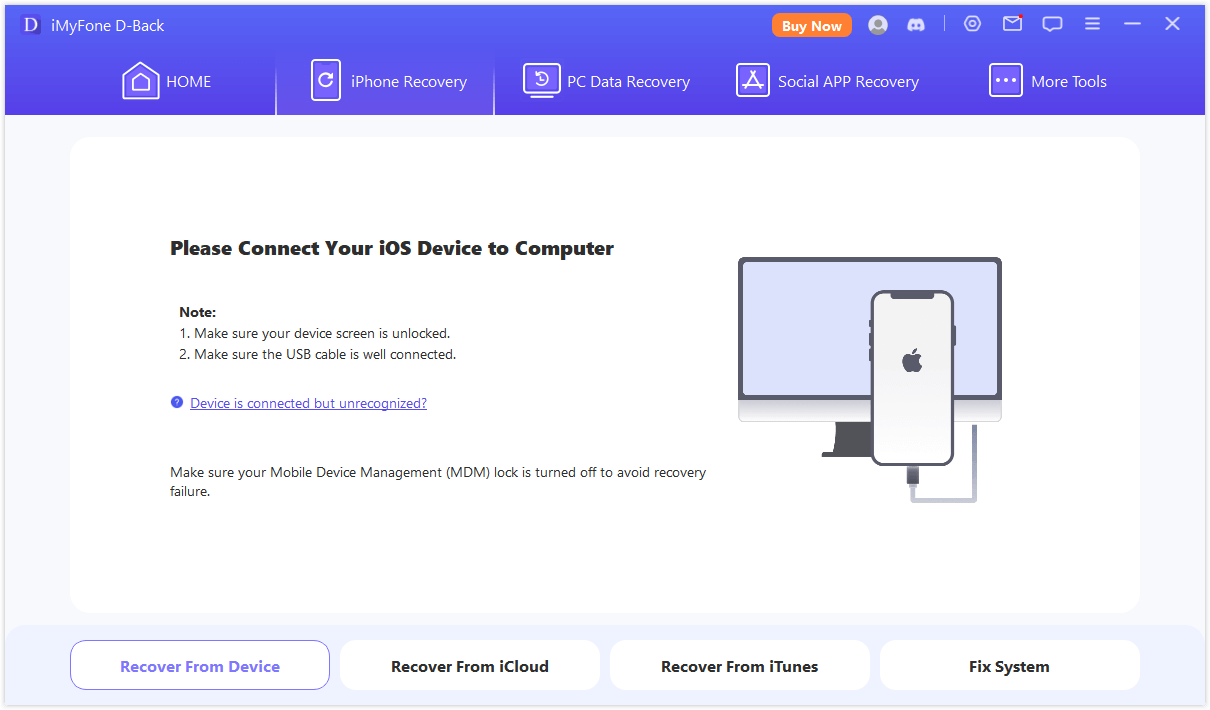 Step 4. After scanning, iMyFone will ask you to select data types. Simply click on the "WhatsApp" logo and then click "Next".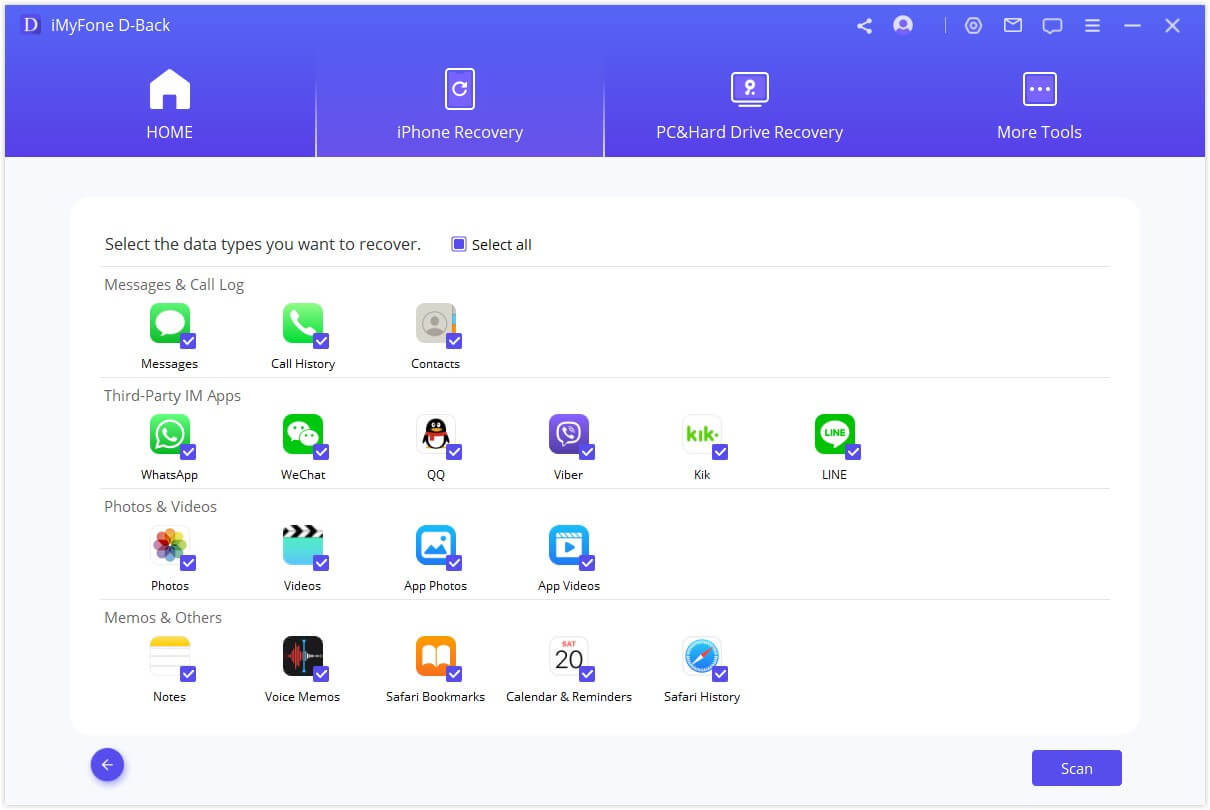 Step 5. After the scanning process, you will be able to preview the scanned WhatsApp data. Select the messages and media you want to be recovered and click on "Recover".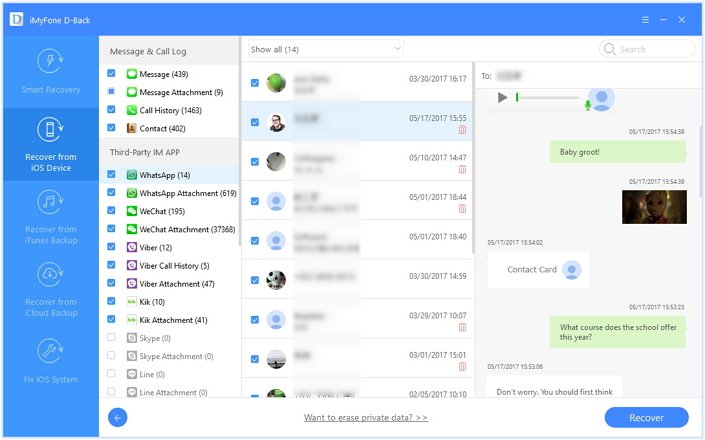 Note that iMyFone D-Back offers secure and safe scans and all the system and application programs remains untouched during all data recovery operations.
Recover Missing iPhone WhatsApp Messages with iTunes Backup
If you haven't backed up your chats on iTunes or iCloud, simply go to settings > Chats > Chat Backup > and Back Up Now for future use. On the other hand, if the Back Up Now option is already checked, follow the below steps to recover from using iTunes Backup.
Open iTunes on the desktop.
Connect your iPhone with the computer and check when the last back up was made.
Now click on Files > Devices > and Restore from Backup.
Click on "Restore" to restore the backup files.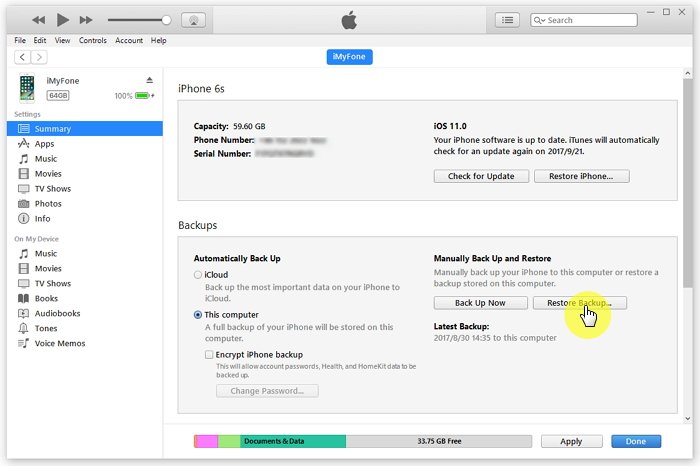 Recover Disappeared iPhone WhatsApp Messages with iCloud Backup
As explained earlier, the iCloud Backup option will only work if you had turned on the iCloud Backup option. Following are the steps to restore WhatsApp messages using iCloud Backup.
Open following location i.e. Settings > General > Reset > and Erase All Contents and Settings.
Complete the setup and when you encounter the "App & Data" option, simply click on "Restore from iCloud Backup".
Restore the related iCloud backup to retrieve WhatsApp contents.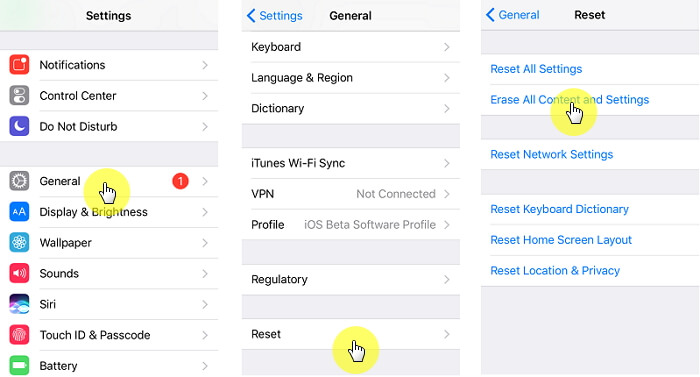 Recover Disappeared Chats using WhatsApp iCloud Backup
Follow the steps below to recover disappeared iPhone WhatsApp Messages using WhatsApp iCloud Backup.
Determine if you have made the Backup and check the last date when the backup was completed.
Uninstall the WhatsApp from your iPhone. Now open the App Store and reinstall it and enable the push notification option.
Verify your number of the previous WhatsApp account. On the next setup page, click on "Restore Chat History". The WhatsApp chats and media will be restored.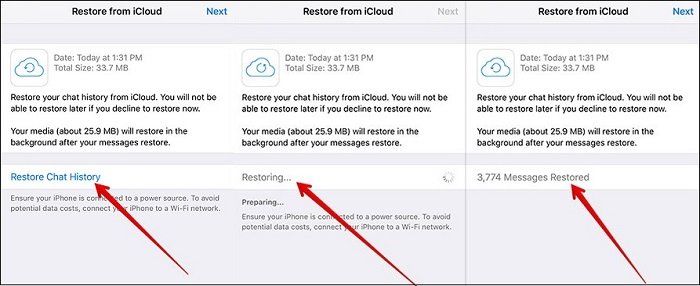 Final Verdict
Though iPhone is much safe and secured as compared to other smart devices, our data is still at risk. One can lose iPhone data during a failed jailbreak, iOS upgrade, or due to accident deletion. Make sure to perform a backup on your iPhone time-by-time. Still, using the iTunes and iCloud backup to restore data will lead to lose the data you stored on the device after the last backup.
Therefore, it is recommended to use iMyFone D-Back that not only provides more access to the deleted data but also provides secured scanning. So, do you manage to retrieve your missing WhatsApp messages? If you like this WhatsApp data recovery guide, we will be looking forward to your replies in the comments section.