How to Fix Assistive Touch Not Working on iPhone?
Category: iPhone Issues
5 mins read
For people who rely on certain shortut features on iPhone, this Assistive Touch not working or unexpectedly not moving problem can be really annoying. However, it's not that there are no useful solutions to solve it. Keep on reading this article and we'll go through several possible tips for you.
Why is My Assistive Touch Not Working?
1. One common reason for this problem is the iPhone settings, in which some buttons are mistoggled.
2. There are glitches with your iPhone that need to be further dignosed by methods mentioned below.
3. Hardware problems with your device that cause your screen not to be able to perform.
3 Simple Solutions to Assistive Touch Not Working
When your iPhone's hardware buttons suddenly stop responding, it's frustrating because Assistive Touch serves a useful role. When your phone's volume button or silent switch stops working, for instance, you may still use Assistive Touch to lock the screen, restart the device, and so on. The good news is that you can easily fix the issue by using the methods we evaluated.
1

Check Your Screen Protector Moving on, you can use a bright light to see if your phone's screen is broken or if it's just tempered glass. Most of the time, flashing a bright light on the screen will not cause much light refraction if only the tempered glass is broken.
2

Adjust the Idle Capacity of the Assistive Touch

It's not impossible that the lack of certain brightness of your Assistive Touch may cause it unable to respond in time, making you think this not working problem happens due to severe problems. Though it sounds dubious, it's still worth trying to increase its idle capacity.
Simply go to Settings>Accessibility> Assistive Touch. You can select Idle Capacity after scrolling down.
Then you'll see a button to change the idle capacity, which you can drag.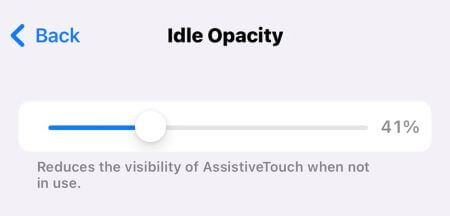 3

Re-toggle Off & On Assistive Touch

What if this Assistive Touch on iPhone not working problem is just a simple and common iPhone stuck issue, which should happen all the time during the real-time use of iPhone. Try to toggle it for several times to see if you can have a normal Assistive Touch again.
1. To adjust, go to your device's settings and select Accessibility>Touch>Assistive Touch.
2. Toggle it off then on for a few times before checking if it can work again.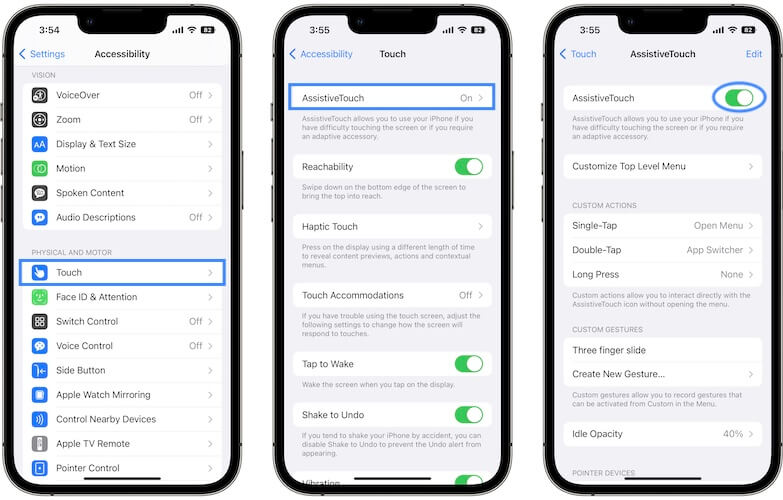 3 Advanced Fixes for Assistive Touch Not Moving/Working
1

Try iMyFone Fixppo to Fix Assistive Touch Not Working

With simple solutions above, your problem may be solved. But when it comes to a more complicated reason: Your iOS system, iMyFone Fixppo is introduced here for you to fix this Assistive Touch not working problem in 4 clicks.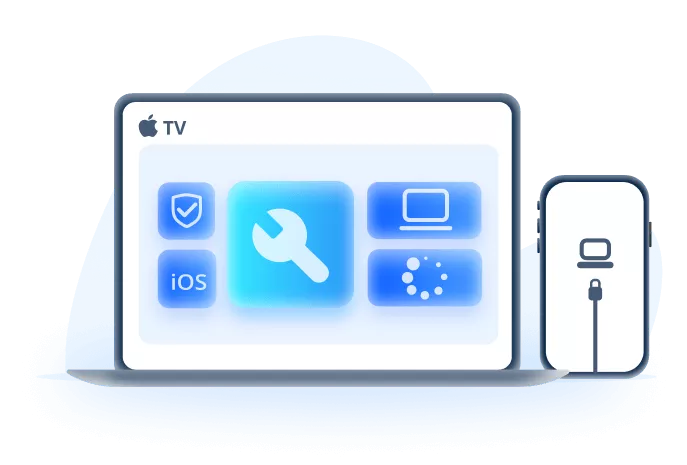 Features of iMyFone Fixppo
Fix Assistive Touch not working on iPhone in 4 steps.
No data loss when the problem is fixed.
All iOS versions and devices are supported, including iOS 16 and iPhone 14 models.
Step 1. Launch Fixppo after the download is completed, then choose Apple System Repair.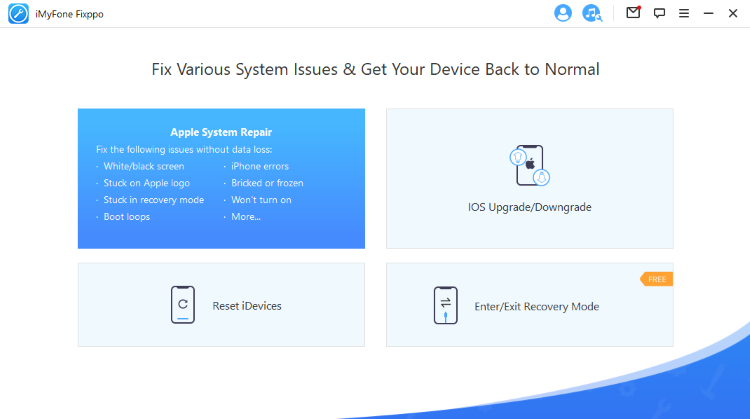 To address this problem without data loss, Standard Mode here is enough for you.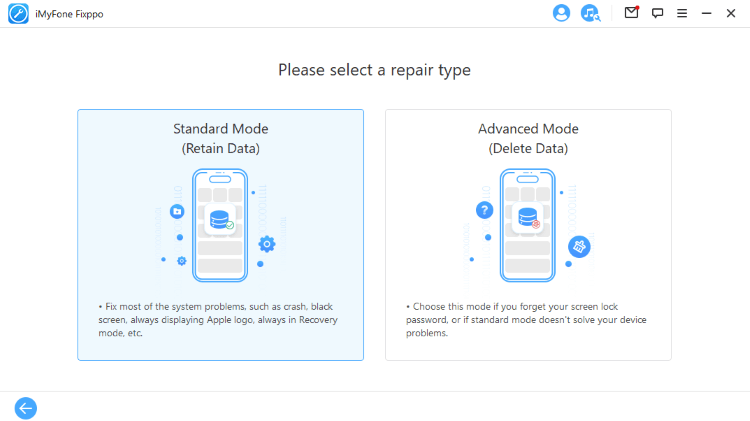 Step 2. Connect your device to computer, when prompted to enter Recovery Mode or DFU Mode, do as instructed.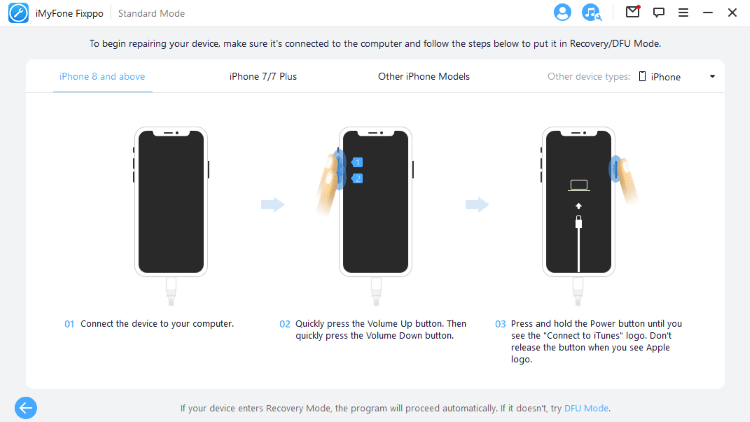 Step 3. Click on Download button to download the firmware package the time your device gets detected.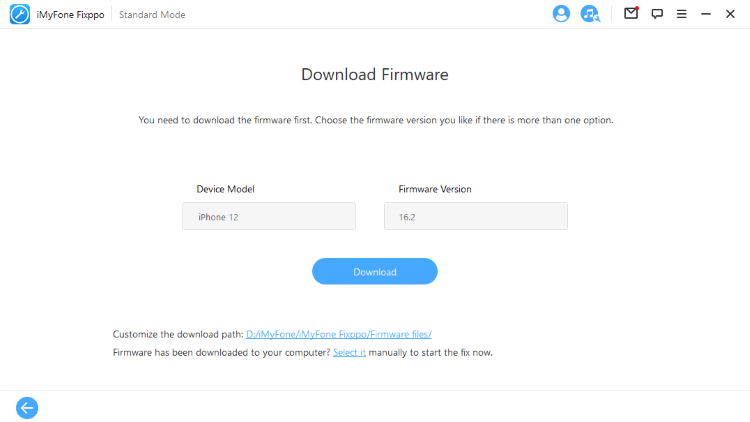 Step 4. With the downloaded firmware, click on the Start button. When you see the Done button, the whole process of repairing your iOS system is completed.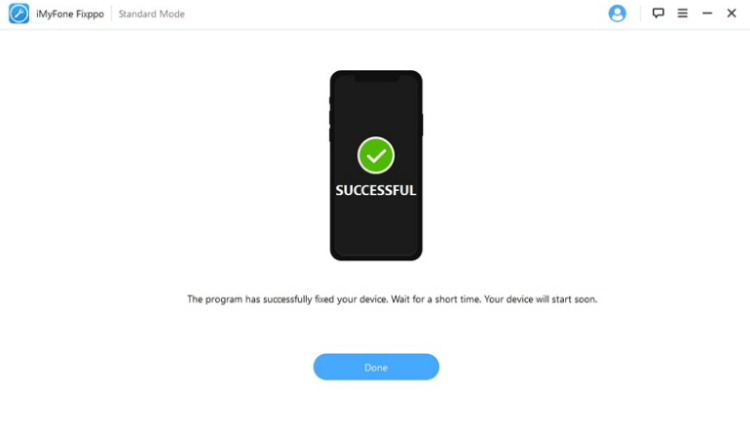 2

Make a Restart

Since this is quite an easy problem to be solved, a quick but useful restart of your iPhone should be enough to let this Assistive Touch not working problem disappear.
1. To do this, you must simultaneously press and hold the iPhone's side and volume keys.
2. At the place where the slider to turn off the power appears, move it to the right.
3. Put your phone into a 30-second sleep mode and then turn it back on.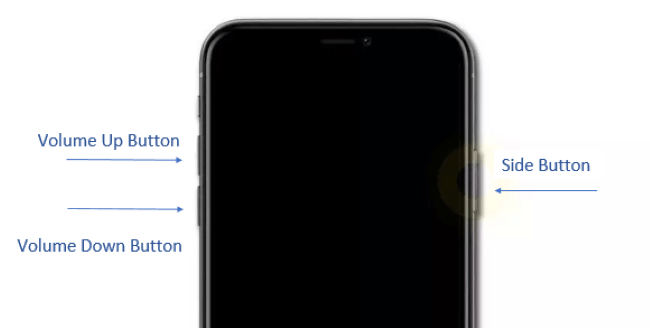 3

Update Your iOS System

For some common iPhone problems, updating the iOS system can be another powerful solution. So as the case here. If your Assistive Touch not moving/working, the simple method here can be your resort.
1. Go to SettingsSettings and select General.
2. Choose Software Update and download the one shown on the screen.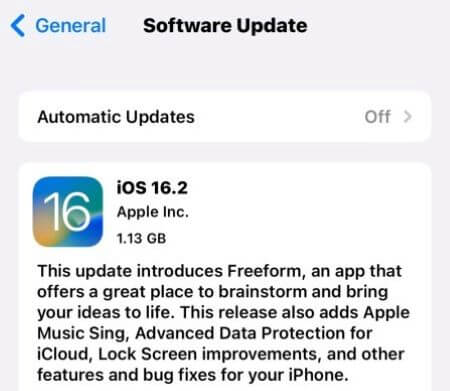 FAQs about Assistive Touch Button
1

How do I turn my Assistive Touch on if my home button doesn't work?

Luckily, there is an accessibility workaround that is easy to turn on:
1. Ask Siri to unlock your iPhone then enter the passcode..
2. Go to Settings > Accessibility>Touch>Assistive Touch.
3. Turn the Assistive Touch to green.
2

How to restart iPhone with Assistive Touch?

When the Assistive Touch is added to your screen, tap on it and choose Device. You will se the More option, when clicking on it, you can see Restart there. Tap on it and your iPhone can be restarted in minutes.
3

How to customize the Assistive Touch menu?

Go to the Assistive Touch with instructions listed above. As soon as Assistive Touch is activated, a Customize Top Level Menu option appears. Here you can alter the default appearance of the six buttons that appear when you press the Assistive Touch button.
Conclusion
We hope that the solutions outlined in this article will help you fix this Assistive Touch not working problem. In addition, iMyFone Fixppo can help you if you run into other issues with your iPhone not just this simple issue. Instead of just reading about it, why not go ahead and try the free download?