The COVID-19 or the Coronavirus disease has been spreading across the world since December 2019. According to 'WHO' (World Health Organization), the disease is accelerating over time. In this situation, one of the most crucial steps is to stay at home to minimize the transmission of this new highly infectious virus.
But what if your iPhone doesn't work or has some issues that you need to fix right now? We would recommend that you shouldn't go outside to repair iPhone during this COVID-19 disease outbreak. Rather, we have some simple yet effective solution to various iPhone problems that you can try from home. In this post, we will show you how to fix iPhone problems during this Coronavirus pandemic.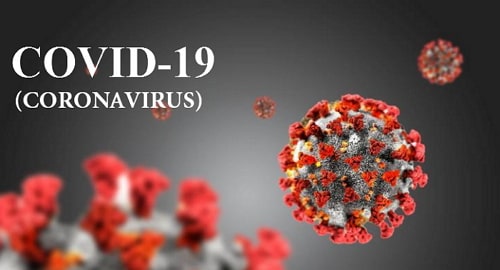 Some Common iPhone Issues
An iPhone user can face many iPhone problems. Here are a few of the main issues related to the iPhone that you can fix with the methods we will explain later in this post.
iPhone Stuck in Recovery Mode
This is mostly a firmware related issue. You can easily fix this issue by updating to the latest firmware version.
iPhone Stuck on Apple Logo
A lot of people also face this issue while updating to a newer iOS version on their iPhone. Also, it can occur when the user restores their iPhone to an older version. Luckily, we will show you how to fix this iPhone issue here.
White/Black Screen of Death
This is another common iPhone problem. You might see that your iPhone screen has turned to black or white color suddenly. And you can't use your iPhone anymore as you can't see anything on the screen.
iPhone Update or Restore Failure
If your iPhone has a new software update and you have tried to update the iOS version of your iPhone, you might see that your iPhone is stuck without getting a new firmware update. On the contrary, your iPhone might show errors while rolling back to an earlier iOS version.
This is one of the most annoying iPhone issues out there. In this case, your iPhone will turn on and off continuously. That means your iPhone doesn't work anymore as it won't boot completely. It will be on a boot loop repeatedly.
iPhone Won't Turn On
Lastly, this is the most serious issue of all. Here, your iPhone will not even turn on. As a result, you will not even be able to know what the actual problem is.
Actually people face much more problems except the serious iPhone related issues above. You can see that all these issues are different from one another. For that reason, generally, you would have to use specific methods or solutions for fixing each of the particular issues. And, we know that is very tricky and not a viable option for the non-tech savvy peoples. Therefore we would like to introduce the solutions that work for all iOS problems above and beyond.
How to Fix iPhone Problems without Loss of Data
iPhone problems such as the issues we have mentioned above are usually caused by software glitches. Therefore, one of the best solution is to fix the software. In these situations, people usually worry about the data on their devices, because if you send your device to Apple store, they will tell you that your data will be erased. That's when the 'iMyFone Fixppo' software comes into the play.
Lucky for you, this software is the all-in-one solution for all types of iOS/iPadOS/tvOS related issues. Yes, you have heard it right. 'iMyFone Fixppo' can fix all the iPhone problems we have explained above.
You can also use this software to repair iPhone related issues that we haven't even mentioned here. Here's a quick rundown of the top useful features of this tool. So that you can have a clear idea of why we are recommending this tool.
'iMyFone Fixppo' is compatible with all iPhones/iPad/iPod touch/Apple TV, and iOS/iPadOS/tvOS versions.
You can repair your device without losing any data.
Very user-friendly. So, you can use it even if you are not tech-savvy.
Can fix iPhone that has numerous software and system-related issues.
Takes a few minutes at best to fix iPhones.
If you are interested in the program, then let's get to the step by step guide on how to fix your iPhone problems with 'iMyFone Fixppo' in the following section. So, here we go…
Things You'll Need:
A PC or Mac
Your iPhone with about 60%+ charge
The Lightning cable
'iMyFone Fixppo' software
Steps to Follow:
Step 1: First, download and install the iMyFone Fixppo software on your PC or Mac if you haven't already. Secondly, connect your iPhone to your computer using the lighting cable. Now, launch the software on your computer and click on the 'Standard Mode' option from the screen. Next, follow the on-screen instructions to get your iPhone recognized.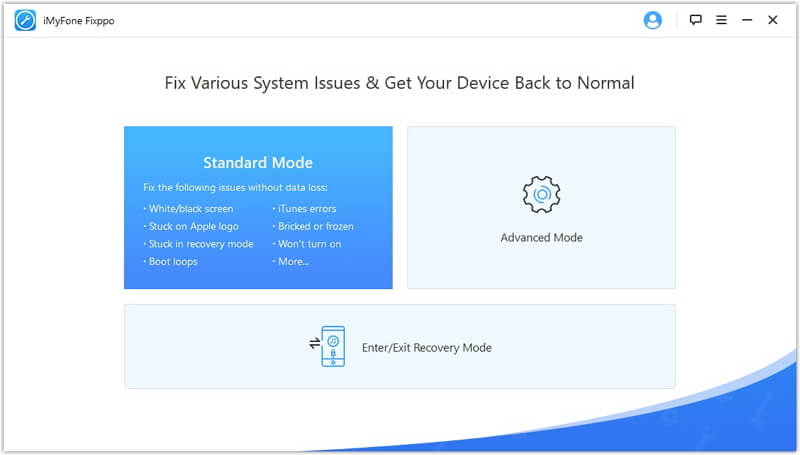 Step 2: In this step, the software will show you the list of all the latest firmware according to your iPhone model. So, choose any of the firmware version and click on the 'Download' button. Now, wait till the software downloads the firmware.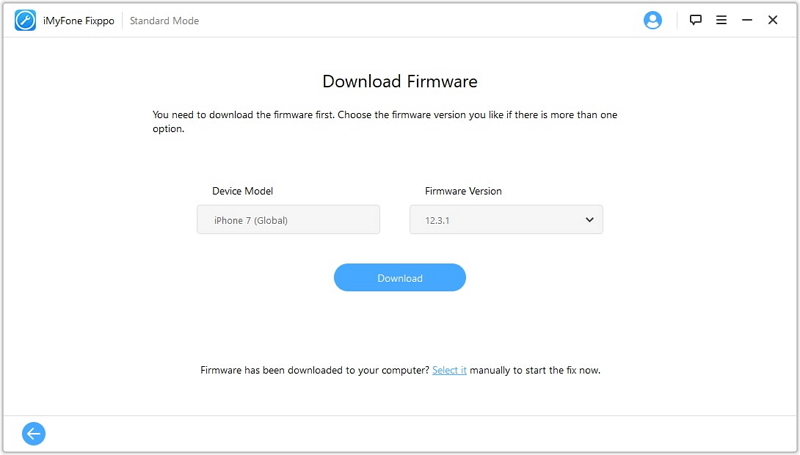 Step 3: After you have downloaded the firmware, it's time to fix your iPhone. Simply, click on the 'Start' button on the screen and the 'iMyFone Fixppo' will start to fix your device with the newly downloaded firmware. So, wait a few minutes until the process is complete.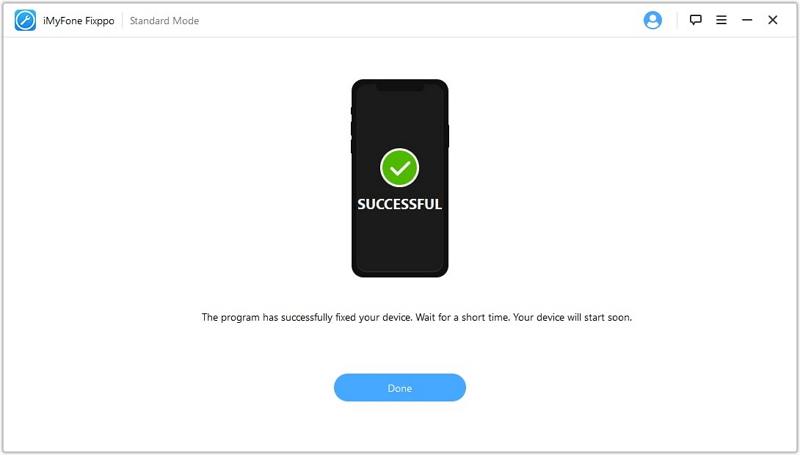 How to Fix iPhone Problems with iTunes - Erasing iPhone
This is an alternative method to fix iPhone problems. Apple store usually recommend this solution. However, this method will delete all the files and data on your iPhone. You can do it if you don't need the data on your device. Here's how to do it…
Launch iTunes on your computer and connect your iPhone to your PC. And turn off your iPhone
Next, you have to put your iPhone into DFU mode. So, press and hold the 'Home' and 'Sleep/Wake' button together for about 10 seconds. After 10 seconds, keep holding the 'Home' button for around 5 seconds more but let go off the 'Sleep/Wake' button.
A black screen will appear on your iPhone which means it is now in DFU mode. So, you have to click on the 'Restore iPhone' option from iTunes. That's it. Your iPhone will repair itself. However, everything will be deleted from your iPhone.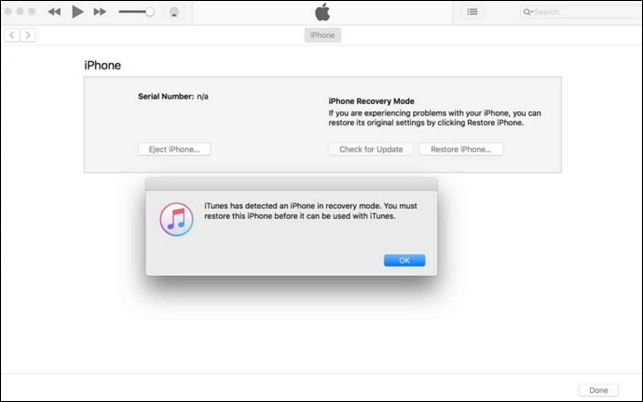 Closing Thoughts:
In the tutorial above, we have shown you how to fix all the iPhone related issues with 2 software. And, we have structured the guide in a step by step manner so that you can understand and follow it easily. However, if you use the 'iMyFone Fixppo' software, all of your data will be safe. That is why we would recommend using this instead of the iTunes process.
If you follow these steps above, you will not even have to go outside of your home and consult a professional to fix your iPhone. And, staying at home is very vital during this COVID-19 pandemic. So, we hope this post will come in handy in this dire situation with the Coronavirus outbreak.
As usual, if you have any difficulties following the tutorial, you can leave your comments below!