[2023] 6 Solutions to Fix iPhone Stuck in Boot Loop
Category: iPhone Issues
3 mins read
You may be suffering from restarting loops with your iPhone or iPad now when you find this article. This problem is common and can happen to any iPhone or iPad at any time for a variety of reasons. Reboot loop happens when the device tries to startup but cannot complete the startup process.
Your device might get stuck in a boot loop when you turn on your iPhone after iOS update, restoring the iPhone from a previous backup, or even when you try to call a friend. You must have tried to force restart the device, but as soon as the device opens, it starts to boot again.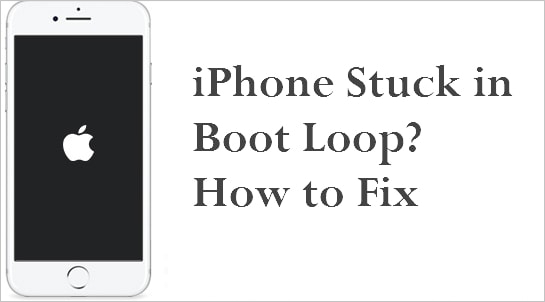 What Causes iPhone Boot Loop?
There are a lot of reasons why your device can be stuck in a boot loop. The following are just some of the most common reasons.
Upgrading to the new iOS, for example, iOS 17, has the maximum probability to cause this problem. Your iPhone can get stuck in the middle of the update for any unknown reason, such as the unstable connection between your device and your computer if you use iTunes/Finder to update your device or bad network connection if you update through OTA which causes these anomalies.
Jailbreaking can cause serious problems. If not done perfectly, your iPhone can break down and may not be able to perform even the simplest tasks.
Malfunctioning Battery Connector
The battery connector can malfunction sometimes especially on the old devices. That means your device is not getting enough power, which causes the boot loop.
Generally, iPhone boot loop is usually a problem of software unless you have recently dropped your iPhone or get your iPhone battery replaced. Therefore this problem can be fixed by yourself most of the time. Now we are going to explain to you the 6 methods to fix iPhone stuck in boot loop problem. Note that the methods work with all iOS devices from iPhone 4 to iPhone 14/15.
Part 1. Force Restart iPhone to Fix iPhone Reboot Loop
The first troubleshooting step tofix iPhone reboot loop is to force restart your device. To perform this, go ahead with the steps given below.
If you have an iPhone 8, X, 11, 12/13 or the 2nd generation of iPhone SE, you need to press the 'Volume Up' button and release it immediately. Subsequently, press the 'Volume Down' button and release it. Lastly, start pressing the 'Power' button until the Apple logo comes into sight.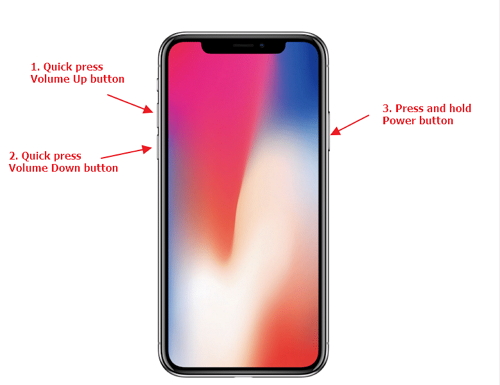 If you have iPhone 7/7 Plus, press 'Vlume Down' button and 'Sleep/Wake' button until you see the Apple logo.

If you have iPhone 6/6s and earlier models, get your iPhone and start pressing the 'Sleep/Wake' button along with the 'Home' button. While doing this, wait for the Apple logo to come on the screen. When you see the logo, release the buttons.
Part 2. Update iTunes/MacOS to the Latest Version
When the iPhone is stuck in boot loop after restoring iPhone or updating iOS using iTunes or Finder, the problem can due to the version of your iTunes or Mac operating system. The older version of iTunes or MacOS might have compatibility problems with the newest iOS versions. Therefore, if you tried the above methods and either of them didn't work, check your iTunes or the version of your MacOS to see if they need an update. To do this, proceed with the following steps.
Update MacOS:
Go to the Apple menu on the top left of your Mac screen.
Click on the Apple logo, choose About This Mac from the drop down list, and then select Software Update.
There would be a pop up window, if it shows there is an update available for your Mac, click on Update Now to get the new MacOS installed.
Update iTunes:
Launch iTunes and click on the menu bar at the top.
From the menu, pick out 'Help' option followed by 'Check for Updates'.
Start following the instructions and get the new version installed.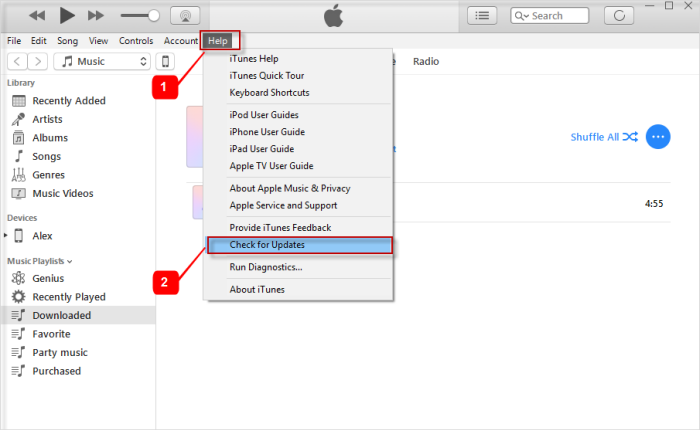 Click on the Apple menu and go to the App Store.
Click on 'Updates' now and install the new version if there is any update available.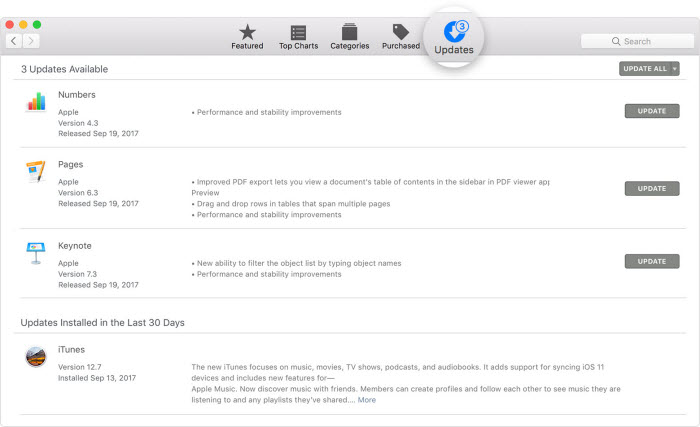 Part 3. Fix iPhone Stuck in Boot Loop via iOS Repair Tool
As we talked at the beginning, when your iPhone reboots automatically, it is usually a problem with the software. Therefore, you need the help of a professional iOS repair tool - iMyFone Fixppo. It helps you fix your iPhone system to normal if your iPhone gets the iOS problems such as stuck or frozen issues,iPhone boot loop , iPhone errors (unknown error 4013, 21, 9, etc), and other iPad problems such as
iPad stuck in boot loop. Here are some of its features:
It offers two different modes (Standard mode and Advanced mode) to fix different kinds of iOS problems, higher fixing rate than iTunes and other competitors.
Gets your iOS back to normal without Data Loss by a few clicks.
It is developed by iMyFone company which has served millions of users in 200+ countries and has been recognized by Macworld, Cnet, Cult of Mac and Makeuseof.
Exclusive and advanced technology, positive results, and professional support makes it the best iOS repair tool in the market.
Supports all iOS device.
Here is a video tutorial on how to fix iPhone stuck in recovery mode with Fixppo.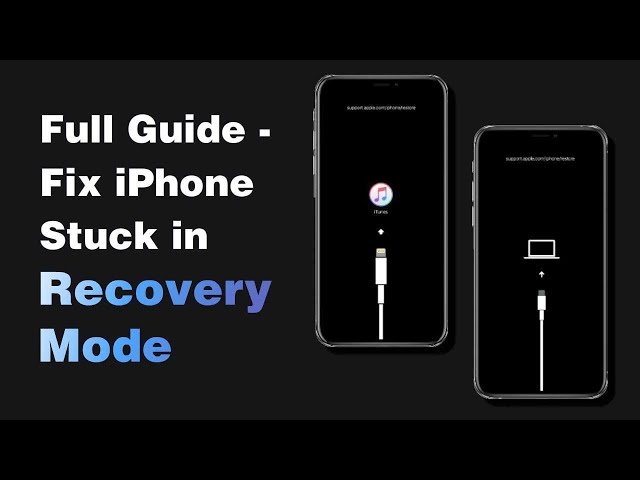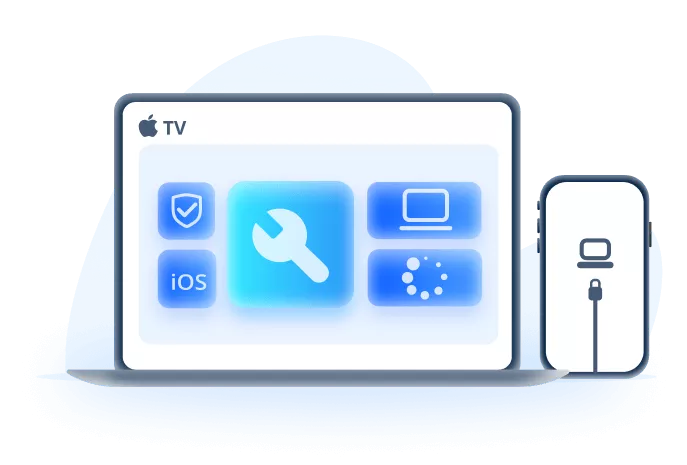 iMyFone Fixppo Key Features:
You can exit the 'support.apple.com/iphone/restore' screen with only 1 click for free.
All iOS-related issues can be solved with 100% success rate.
Standard Mode of Fixppo can fix the iOS issues without losing any data.
It supports all iPhone models and iOS versions including the latest iOS 17.
Limited Time 10% OFF Coupon Code for iMyFone Fixppo: FARTT91
Steps to Fix an iPhone Stuck in Boot Loop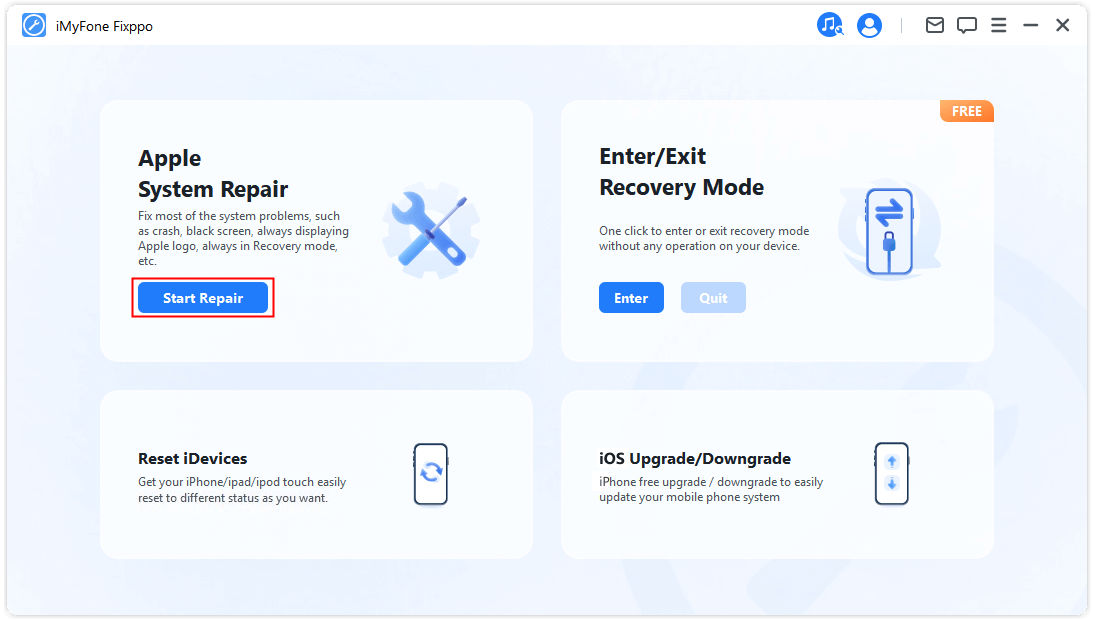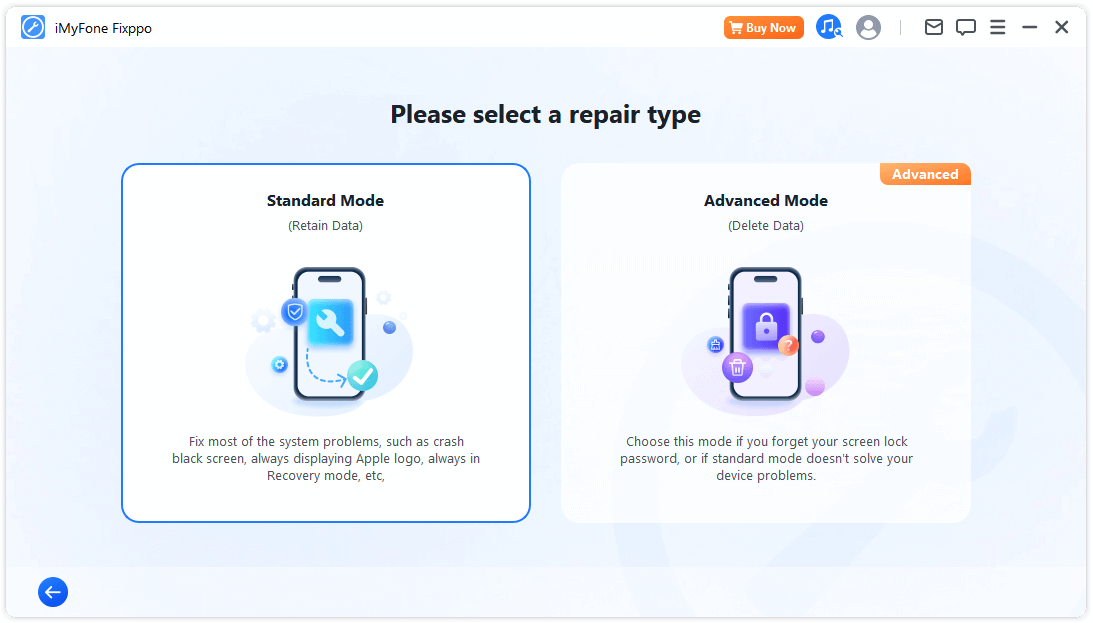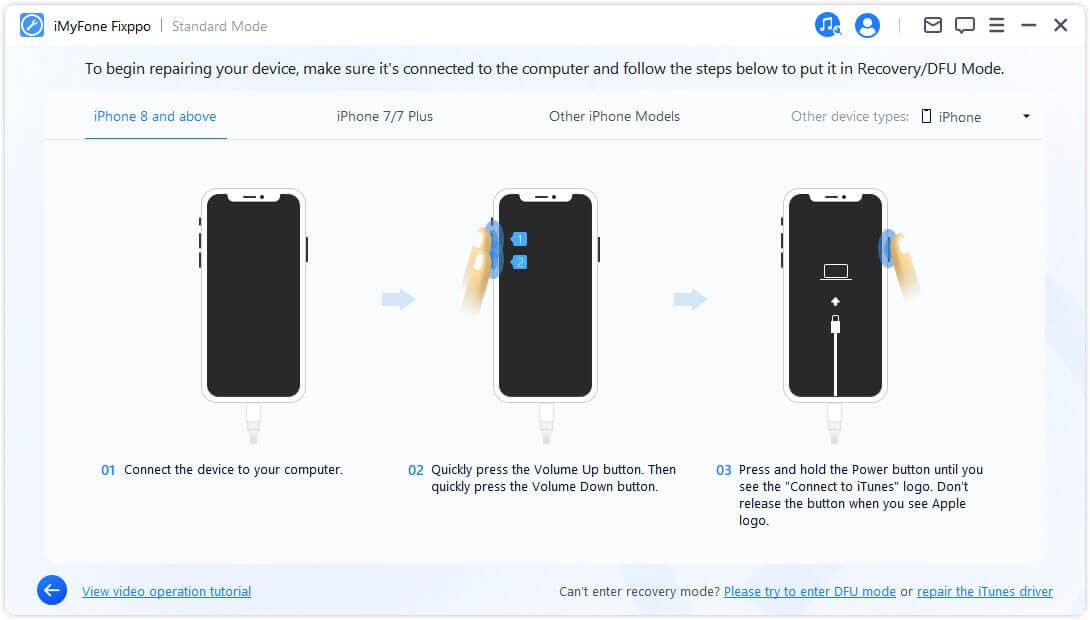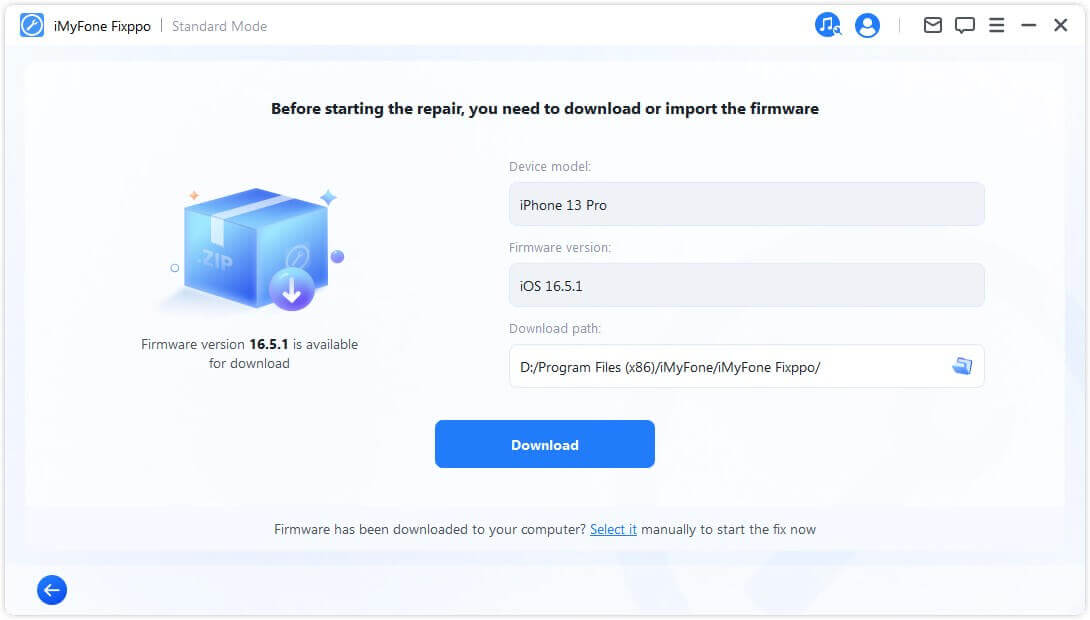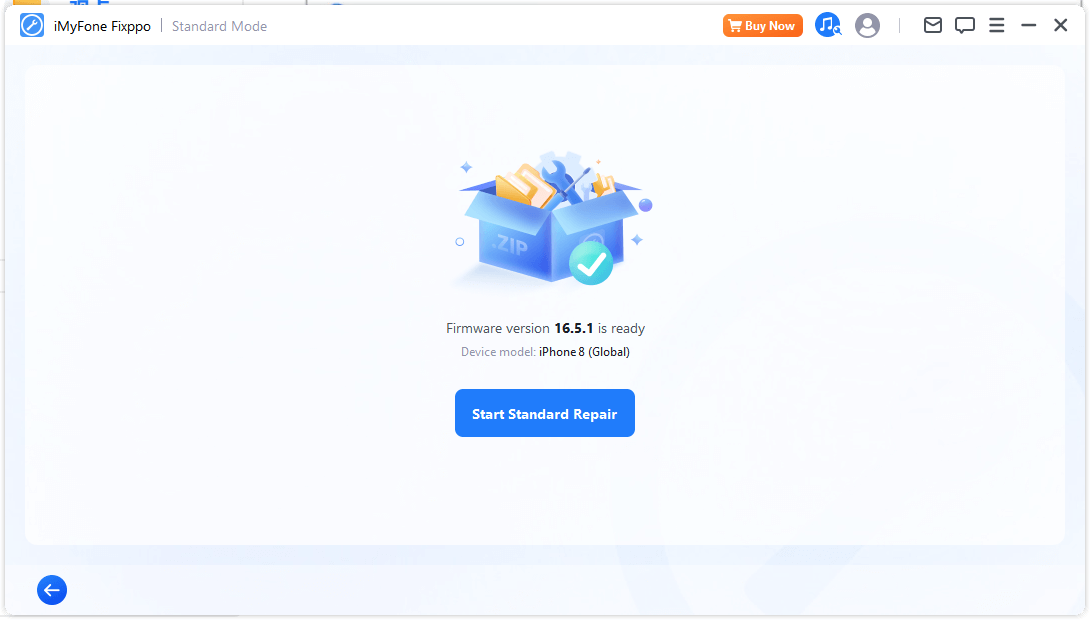 iMyFone Fixppo makes it very easy to fix the various iOS issue even on iOS 17, and most of all, you will not lose any data on the device, which brings positive feedbacks from users.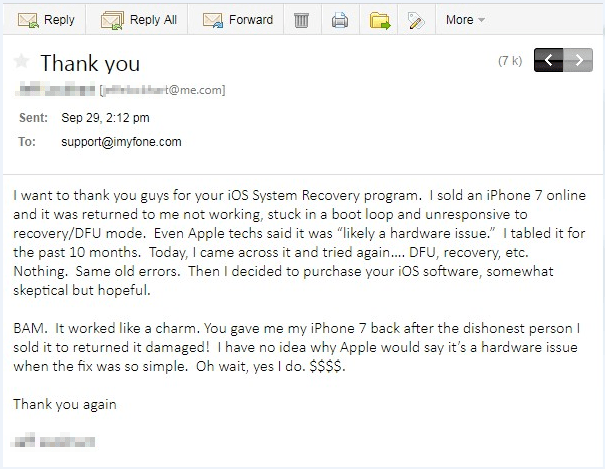 Limited Time 10% OFF Coupon Code for iMyFone Fixppo: FARTT91
Part 4. Restore iPhone from a Backup to Fix Reboot Loop
To make your iPhone out of the boot loop, here is another resolution that you can give a try. It is to restore your device with the previous backup you made. Please note that this method is not applicable for every iPhone that is stuck in a reboot loop, because some devices may not be recognized. Although this is a great way to fix iPhone boot loop, it will overwrite your existing data in the device, so think twice before you do that. You can also backup your iPhone before performing this method if you are able to do that. Anyway, the steps of restoring a backup to the device are as follows:
Windows users or Mac users using macOS Mojave or earlier:
Firstly, connect your iPhone to the computer and open iTunes.
Click on the device icon. If your iPhone cannot be recognized, there will be no icon.
Lastly, hit on the 'Restore Backup' button from the main screen and select the preferred backup from the pop-up window. Hit 'Restore' you will be done.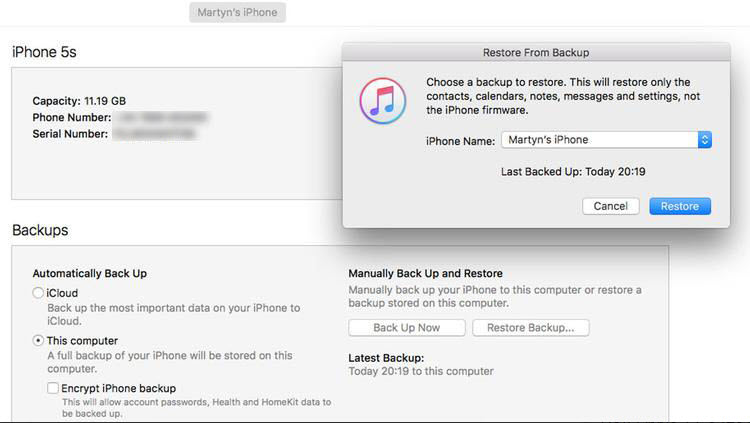 Mac users using macOS Catalina and above:
Connect your iPhone to your Mac, either via a USB cable or Wi-Fi connection.
Select the device from the side bar in the Finder.
In the button bar, select General.
Lastly, hit on the 'Restore Backup' button from the main screen and select the preferred backup from the pop-up window. Hit 'Restore' then you will be done.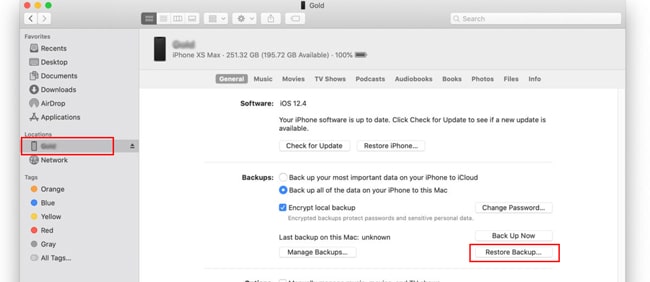 Part 5. Put iPhone into Recovery Mode to Fix iPhone Boot Loop
In most cases, you can fix these issues by putting your iPhone into Recovery Mode and then restore iPhone using your Mac or iTunes. Put it in mind that all the data in your iPhone will be erased if you use this method. Follow these steps to restore your iPhone:
For iPhone 8 and later models including iPhone 15, quickly press Volume up and then Volume down button, press and hold the side button until you see the recovery mode screen.
For iPhone 7/7 Plus, press and hold the Volume down button and the side button at the same time until you see the recovery mode screen.
For iPhone 6/6s and earlier models, keep pressing and holding the Sleep/Wake and Home buttons for at least ten seconds, and don't release when you see the Apple logo. Keep holding until the recovery mode screen appears on your iPhone.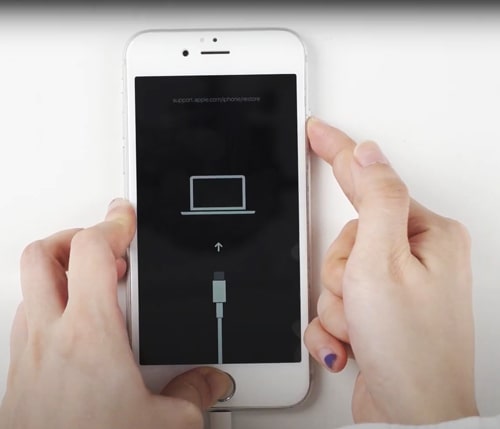 If the progress takes more than 15 minutes and your iPhone exits recovery mode, check the instructions in this article to put your device into DFU mode and then try again. This will erase the content and settings on your device.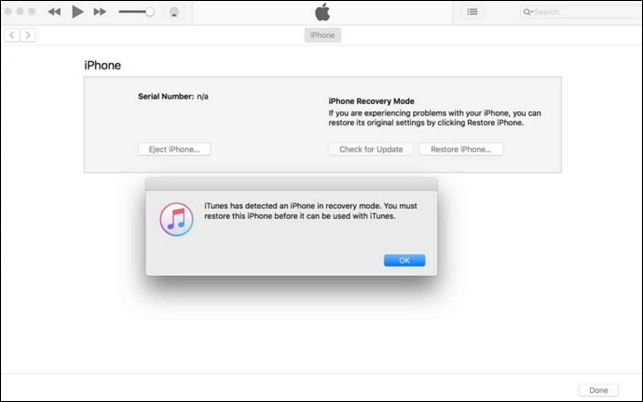 Part 6. Check the Hardware at Apple's Support Center
If all the above methods don't fix the iPhone boot loop problem, your iPhone must get a serious hardware problem. Begin by checking the battery connector. If it is malfunctioning, the problem could be easily fixed by fixing the battery connector. If you are not very good at such stuff, we recommend that you fix it at an Apple store since any improper hardware changes will cause the device to malfunction. Once it's fixed, the device should be able to get adequate power. You can then just reboot the system and it should be back to normal.
It is also possible that the problem is with the motherboard. In this case, you might need to change a new iPhone. Contact Apple store to confirm that.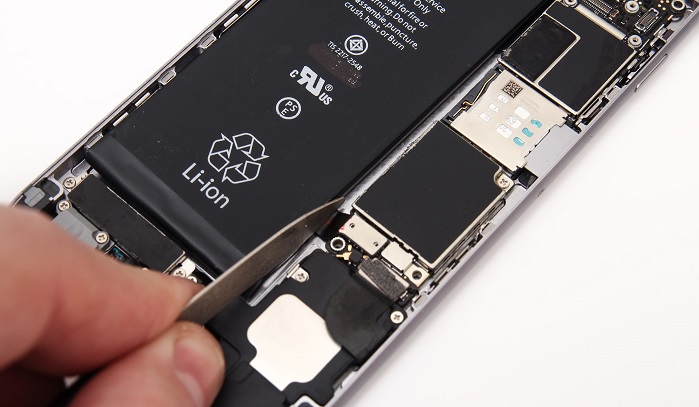 Part 7. Video Tutorial: Comprehensive Guide to Fix iPhone Boot Loop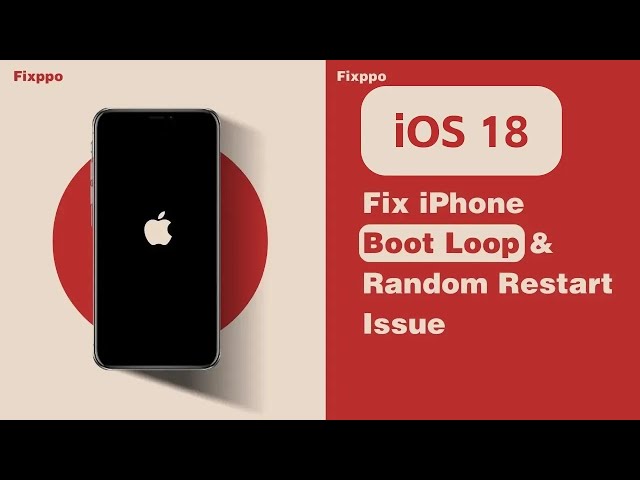 Part 8. Review of the Above Solutions to Fix iPhone Boot Loop