If you are a regular iPhone user and often upgrade your iPhone, then it doesn't matter whether you know what's new in iOS 16 or not. Generally, people don't know what is new in iOS 16. Nevertheless, they try installing the new update on their iPhones to see if any improvement has come into their device.
Well, iOS 16 is finally here. Are you ready to take the plunge and install it on your iPhone or iPad? Make sure you have more details by reading on!
Part 1. The News on iOS 16
01

iOS 16 Screen Lock
During the WWDC preview, Apple spent a lot of time emphasizing the iOS 16 lock screen. In a nutshell, it's a complete redesign of the old, boring lock screen. There are several adjustments. You may pick from various custom Lock Screen wallpaper styles, including moving images, Emoji backdrops, Apple Collections and Colors, and dynamic Weather and Astronomy panels that reflect real-time data.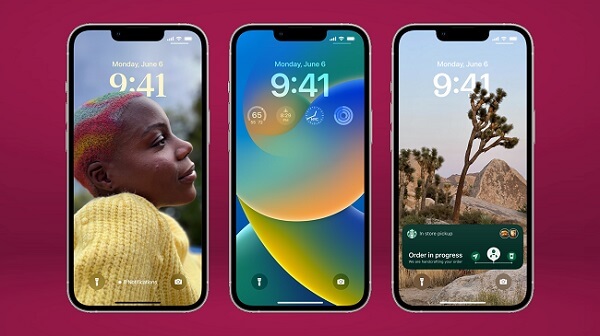 02

iOS 16 Messages
Apple has announced three significant updates to Messages. You can:
Modify messages
Unsend messages after they've been sent
Label any thread as Unread
If you discover a mistake after sending a message, you can fix it later. Following that, you can quickly edit a sent message. If you accidentally send an incomplete message, you can use the Undo Send feature to stop it from being read. Finally, you may indicate unread messages and threads. This might be useful if you don't have time to answer a message immediately but want to ensure you return to it later.
03

iOS 16 Focus
Focus mode is also getting some upgrades, some of which are related to the lock screen, as the lock screen can be updated automatically depending on your Focus profile. You may now link your Lock Screen, widgets, and notification settings. Apple recommends "a data-rich Lock Screen when using Work Focus or a picture Lock Screen while using Personal Focus." Swiping to a certain Lock Screen will activate the associated Focus mode. Custom lock screens may be applied to your Focus with iOS 16 for an even more customized experience.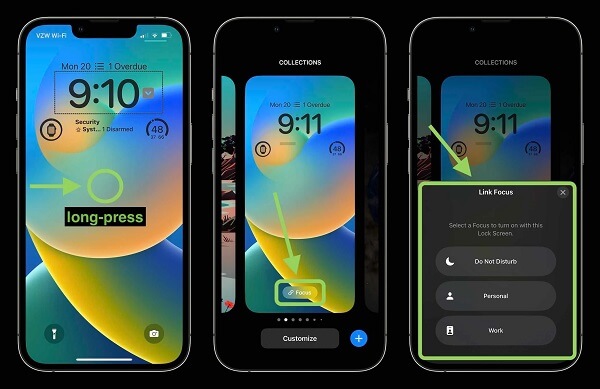 04

iOS Wallet
Apple Pay Later is a new app that allows users to purchase things and pay later in the US; it allows you to divide payment into four equal payments over six weeks and watch your balance in your wallet.
Regular Apple Pay purchases may also be tracked, with delivery information in the selected stores' wallets. The wallet also gains several useful new capabilities, such as the ability to securely transfer smart device keys via messaging applications like Messages and WhatsApp, with the flexibility to withdraw rights as needed. You may also upload photo ID cards to your wallet and share them with applications that need identification or age verification. However, this feature isn't accessible in all places.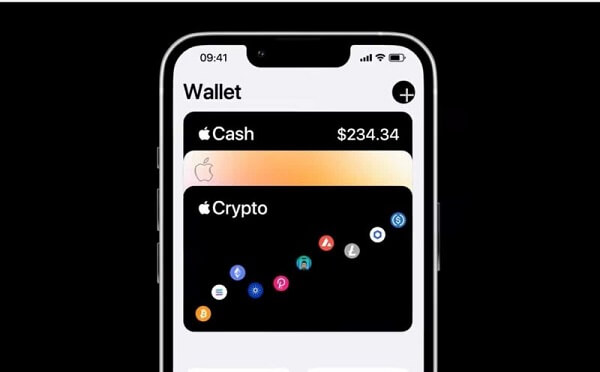 05

iOS 16 Maps
Maps have also been upgraded in the new iOS 16. You may add additional stops to a journey. While driving, you can ask Siri to add another location hands-free in case another business arises, while 'Look Around,' Apple's version of Google Street View, is now open to third-party apps. You may reload your card and check the balance. You may share a journey you start on your Mac with the Maps app with your iPhone. You'll also be able to check transit pricing estimates and give directly to a fare card from within Apple Maps, similar to what Google unveiled for Google Wallet in Android 13.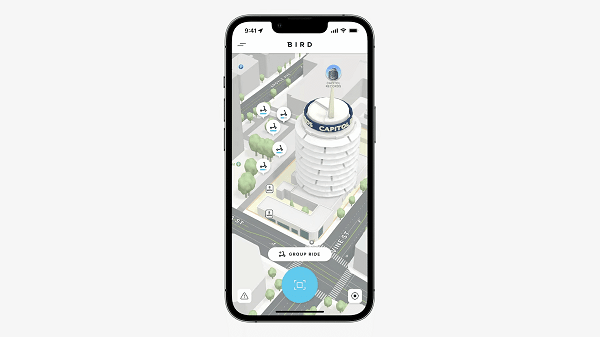 06

iOS 16 Live Text and Visual Lookup
The live text has already proven handy, allowing you to copy and paste text from photographs into almost any app that takes text. Visual Lookup allows you to emphasize the query's topic. Simply tap, hold, lift, and place the topic in the app of your choice. Messages were Apple's recommendation.
07

iOS 16 Family Sharing and Photos
Apple's Family Sharing function allows you and your families to share an account, for example, to see photographs and videos, and for parents to approve minor transactions.
In iOS 16, parents will find it easier to set maturity level content limits, and legal guardians will be able to react to Screen Time inquiries in Messages. A quick start function for iPad allows you to sync settings from your iPhone to an iPad just by bringing your phone close to the tablet, and there's also a Family Checklist tool, which makes it easy to be certain that all of the information on an iPhone is secure for your kid.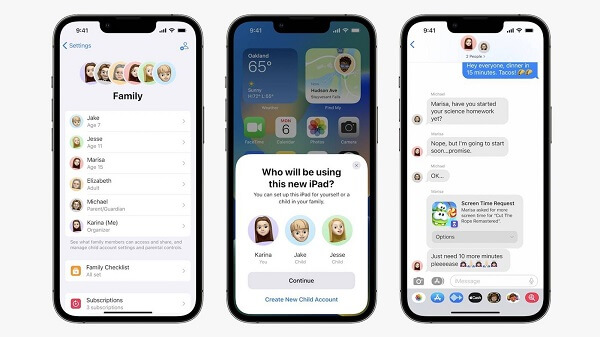 08

Track an Apple Pay Order
With built-in tracking within the Mobile wallet for Apple Pay transactions, iOS 16 makes it easy for consumers to track orders and packages. Previously, consumers downloaded third-party software from the App Store to track their packages. Apple is adding a tracker immediately into the Wallet app for Apple Pay transactions in iOS 16. With the new Wallet connection, merchants and couriers can give consumers exact tracking details and notifications.
According to Apple, Apple Wallet order tracking will be available from millions of merchants via e-commerce platforms, beginning with Shopify and gradually increasing.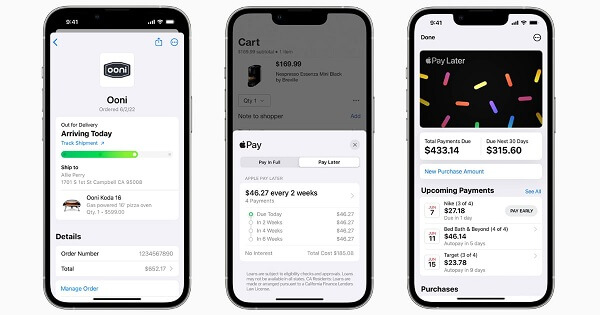 You May Want to Know:
To Conclude
That's all new feature in iOS 16. What other else you want to know? Leave your comments and tell us!