"I have recently updated to iPadOS 14. My iPad Pro Smart Keyboard is not responding since that very moment. Please tell me what to do. Many thanks!"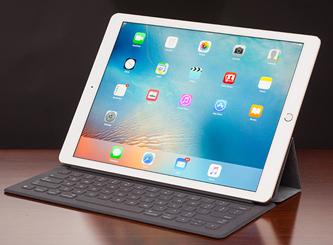 This is where you are going to find a solution when your iPad Pro smart keyboard doesn't work after updating to iPadOS 14. This thing can be annoying to anyone. There can be many reasons for the smart keyboard not responding. It could be a software problem and we hope it is so that we can help you here. If unfortunately, it is a hardware issue, it is hard to fix the problem on your own. Scroll down and find out the solutions below to make your smart keyboard work again.
1. Make Sure the Connection Is Good
Often times, the problems which at first feel like the biggest could be the smallest ones instead. Yes, for instance, if your iPad Pro smart keyboard doesn't work, generally you may start to be agitated or impatient, but the solution for that could be as simple as clearing out any sort of dust, dirt or debris or even the plastic covering on the connector pins of your smart keyboard or on the smart connector of your iPad Pro. Clearing these out will make a proper connection and offers good connectivity. In a word, make sure there is no hindrance between the connection of iPad Pro and Smart Keyboard.
2. Disconnect the Smart Keyboard and Reconnect It
Try removing out your Smart Keyboard and plug it again into your iPad pro, at times when connecting external hardware the system fails to detect it. Plugging it out and reconnecting it can fix the detection fail.
Here's a tip to check if your iPad Pro is detecting your Smart Keyboard or not. Make sure your smart keyboard is connected to iPad Pro and then launch the onscreen keyboard. Take a closer look at the on-screen keyboard, and plug out your smart keyboard, if it disappears and then reappears then that means your iPad Pro is detecting your Smart Keyboard. You may then need to follow other solutions listed below to fix your iPad Pro smart keyboard doesn't work issue.
3. Force Restart iPad Pro
When iPad Pro smart keyboard is not working, forcing restart can help you out. This is kind of a basic resort to try firstly for any issue in iOS devices. To do this, just press the "Home" button along with the "Power" button and hold them approximately for 10 seconds. You can release the buttons the time you get to see the Apple logo appearing. Check if still, iPad Pro smart keyboard doesn't work. If yes, try the next fix.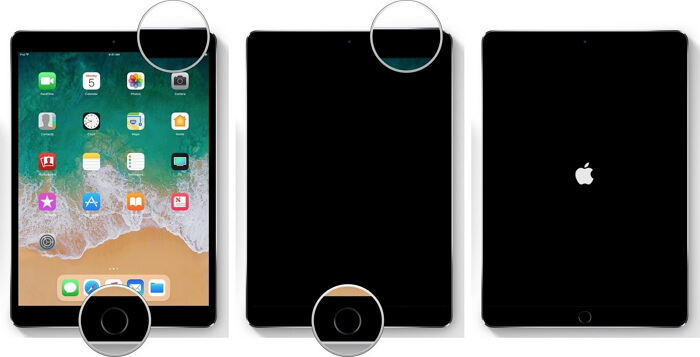 4. Check Wi-Fi Connection
Some of the iPad Pro users who have faced this issue have claimed that the smart keyboard fails to work because of a bad Wi-Fi connection sometimes. So, if your iPad Pro Smart Keyboard is not responding make sure the Wi-Fi connection with which your device is connected is not weak. If it is weak, you might get a hard time connecting your smart keyboard.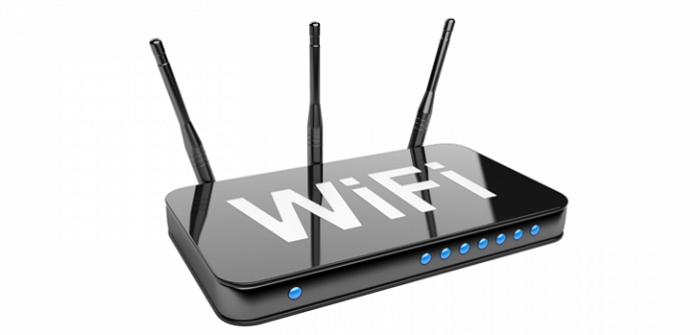 5. Fix iPad Pro Smart Keyboard Not Working since iPadOS 14/13 without Data Loss
After trying all of the above solutions, if still, the iPad Pro Smart Keyboard is not responding, it could be a software issue or we can say an iOS issue. This can be rectified by a smart program or tool and we will introduce here iMyFone D-Back to you. Since it is one of the best data recovery and iOS recovery programs available in the market, it will be the right option for you and all can be done with no loss of data. It has got an amazing feature – "Fix iOS System" that helps in fixing various kinds of iOS issues with its different modes. Let us know about this tool in detail in the next section.
Key Features:
The "Fix iOS System" feature comes with three various modes namely "Standard Mode", "Exit Recovery Mode" and "Advanced Mode" which works for different issues. You don't need to worry about your data under "Standard Mode".
The tool assists in repairing the various iOS/iPadOS issues without any data loss. Some examples like iPhone Wi-Fi greyed out, iPhone stuck with restarting loops and more.
This program is 100% secure and easy to use. It was designed by iMyFone team which has developed several very popular tools and has been recommended by famous media sites.
Step 1 – Start with launching the program on the computer. Go to "Fix iOS System" and connect iPad Pro to the PC. Now, enter the main interface to click on "Standard Mode".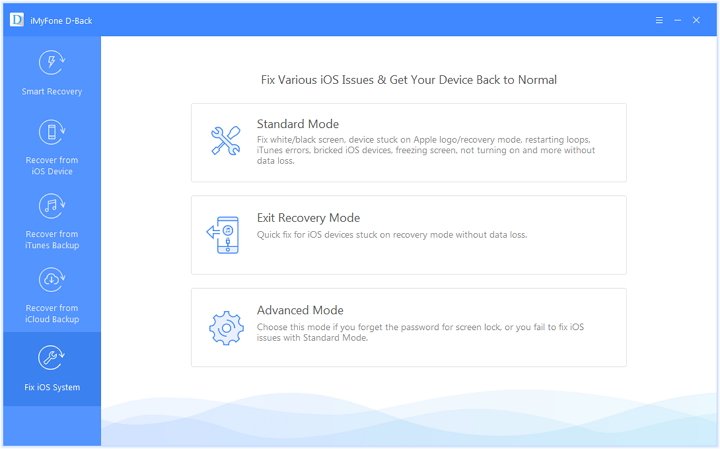 Step 2 – Proceed to click on the "Start" button and take your device into DFU mode by just going along the instructions given on the screen. If you are not able to set it into DFU mode, then you can set your iPad Pro into Recovery Mode.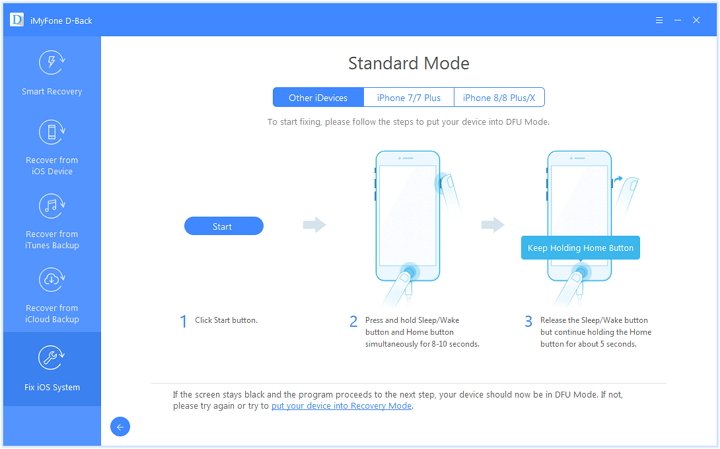 Step 3 – Now, click on "Download" options to get the latest firmware for your iPad Pro. You will get the latest firmware automatically with the help of the program since it is easily able to detect your iPad Pro.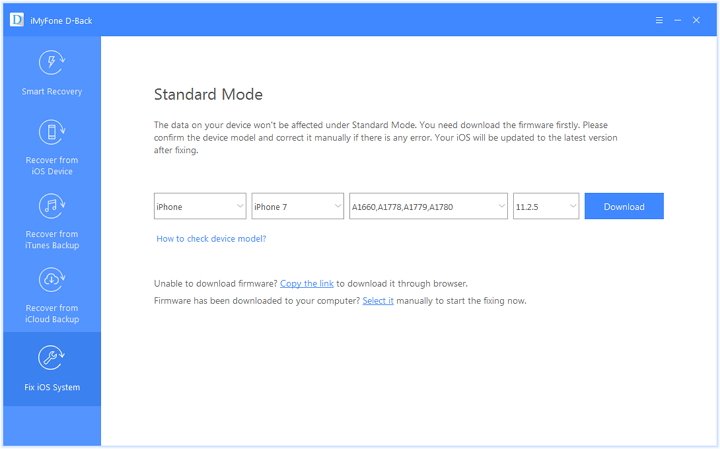 Step 4 – Last of all, hit the "Start to Fix" button and sit calmly on your seat. The program will fix your problem in some time.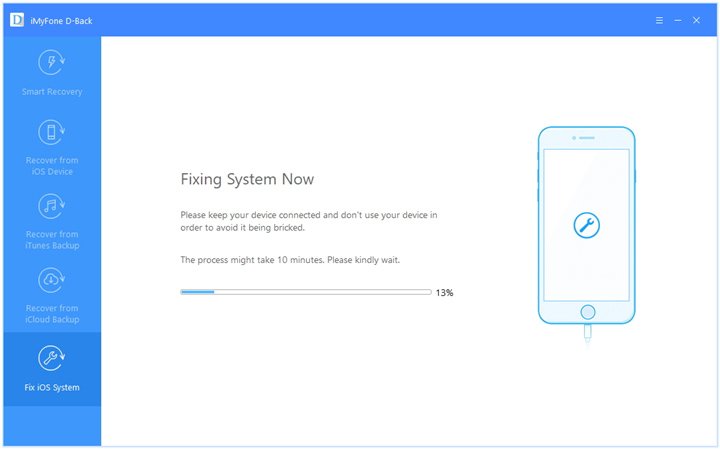 6. Check the Hardware with Apple Store
Considering the fact that your iPad Pro smart keyboard is still not working and annoying you after trying all the above steps, we would suggest you go to the nearest Apple Store. This is because there is a possibility that the hardware is the reason for the problem. Therefore, without wasting more time, run to the center and get the problem solved by one skilled technical specialist.
Conclusion
Those are some of the solutions to try if the iPad Pro smart keyboard doesn't work after updating to iPadOS 14/13. It could be a little infuriating when this kind of issue happens, but don't worry, we are always here to give you a hand to take you out of the trouble in any possible way. We expect that this post could help you out.