If you are a lover of music the music widget that allows you access to the music controls on a locked screen of your iPhone or iPad.it will appear on all your music apps and disappear from your locked screen once you pause or stop the music. Sometimes it does not disappear meaning you have a music widget stuck on lock screen iOS 12. Below are some of the ways you can fix this problem.
1. Force Quit the Music App
You may be using an Apple's native music app or a third party player and you experience music widget stuck on lock screen iOS 12. This means that there is a glitch in the app and you will need to try force quitting it from memory to fix the issue. You can do this by:
Step 1: Go to your device's Home button and double tap it to access the app switcher.
Step 2: Swipe up your music player card to force quit it from memory.
You can also close any open music apps from memory.
2. Turning Off The Apple Music Service
If you do not frequently use your native music app to stream content, then you can disable your Apple music service to prevent music widget stuck on lock screen iOS 12. You can still play locally stored music with the app but on your Apple music you will not be able to use the For you and browser options.
Step 1: Go to your device's Settings screen.
Step 2: Click on the Music tab.
Step 3: Click on the Show Apple music switch. This should disable Apple music on your device.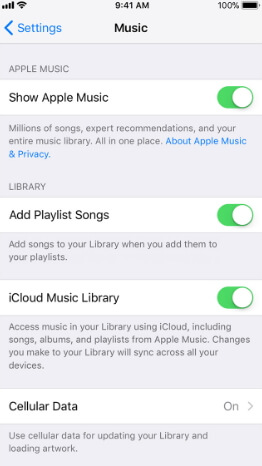 3. Turn Off Video Auto Play
Apple has been trying to integrate music videos into Apple music application. This has not been that smooth, as the lock screen widget may still be having problems understanding the difference between you playing any content and waiting for content to be played. The following steps will help you to turn off the video auto play.
Step 1: Open Settings on your device.
Step 2: Then select the iTunes & app store button.
Step 3: Click on the Video auto play tab.
Step 4: Click on the Off button.
Step 5: Then Reboot.
4. Delete and Reinstall The App
There are times when you need to completely reinstall an app to get rid of some of the app's problems. You might opt to delete and re-download your music player but you risk losing your music library. Instead you can use the Offload app to only delete the app related data keeping your music files safe. To do this you need to follow these steps:
Step 1: Go to your device's Setting screen, click on the General tab then click on the iPhone/iPad storage button.
Step 2: A list of apps will appear then select your music player.
step 3: Click on the Offload tab to get rid of the app leaving your music library intact.
Step 4: Restart your iPhone or iPad then go to your Home screen and tap on the icon of the app you just offloaded to re-download it.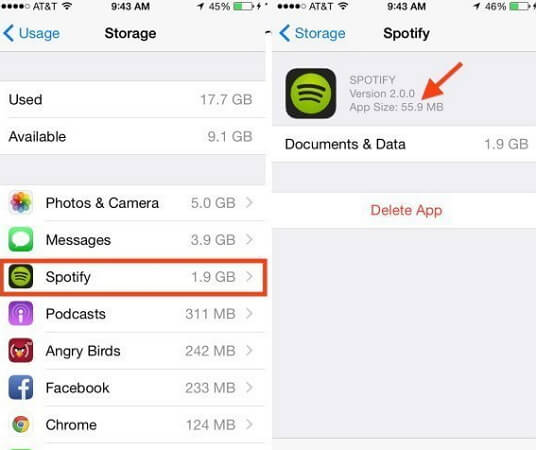 5. Turn Off Music App Notification
You will experience music widget stuck on lock screen iOS 12 if your music widget is having problems with your music app's various notification settings. There is no perfect solution to fixing this issue for good since you would miss using some useful features like alerts and badge icons.  To turn off notifications, follow these steps:
Step 1: On your iPhone or iPad Setting screen, click on Notifications then click on your music player app. It could be Music, Pandora, Spotify etc.
Step 2: At the Allow notification tab turn off the switch.
Step 3: Restart your iPhone or iPad.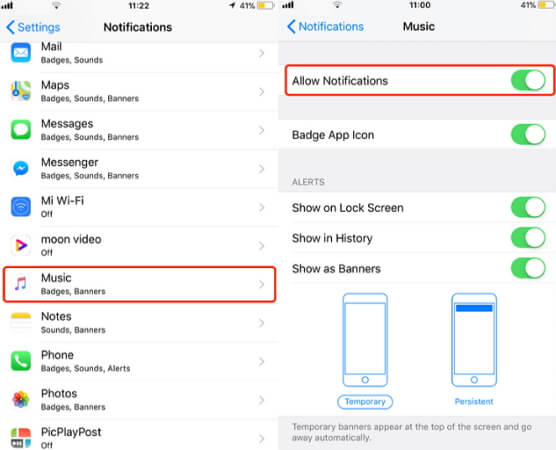 6. Unpair Bluetooth Devices
There are times you may experience a glitch on your Bluetooth device that you have paired with your iPhone or iPad that forces the music widget to get stuck even when you have disconnected from using it. When this happens, the only way to repair this glitch is to unpair your tablet or smartphone with the Bluetooth device. Follow these steps:
Step 1: Click on the Bluetooth tab then on the My device's tab select the problematic device.
Step 3: Click on the Forget this device tab to remove the problematic device from the list of remembered devices.
Step 4: Restart your iPhone or iPad.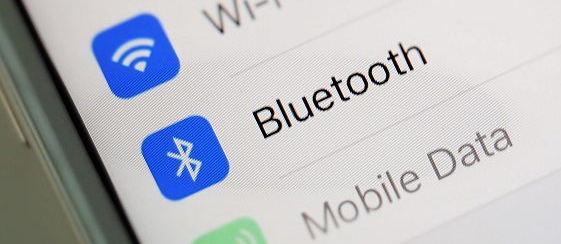 7. Using a 3rd-Party Tool to Fix This Issue
iMyFone iOS System Recovery tool is used to return your iPhone to normal. It allows you to fix serious iOS problems on your iPhone like the phone is stuck or frozen,  remove screen password, can't update, etc. without losing any data. And It is fully compatible with all models of iOS devices including iPhone X, iPhone 8/8 plus and iOS 12.
Steps on How to Use Standard Mode to Fix iOS Issues with iOS System Recovery
Step 1: You first need to connect your device to a computer using a USB cable then select the Standard mode from the three modes after launching iOS recovery system. The program will then prompt you to put your device on DFU or Recovery mode for the repair process to begin.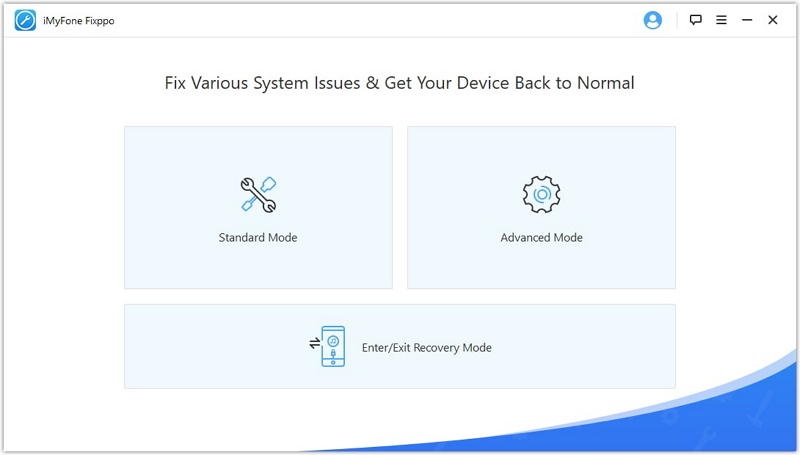 Step 2: You need to set your phone on DFU or recovery mode. Click on start then press the sleep/ wake button and the home button for 8-10 minutes. Release the wake/sleep button and continue holding the home button for 5 seconds.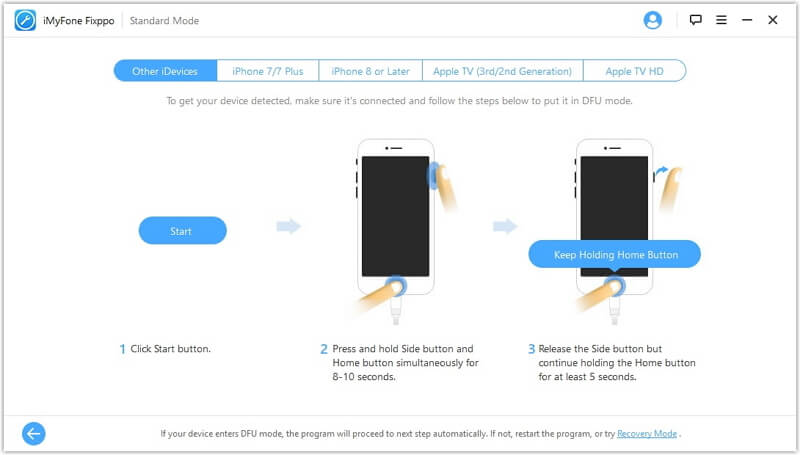 If the phone is not on DFU mode put it on recovery mode by pressing and holding the sleep/wake and home buttons. Continue to hold till you see the 'connect to iTunes' icon.
Step 3: You can then proceed to downloading the firmware. Once on DFU/recovery mode the program will automatically download the latest iOS version to your device. Click download to install the firmware.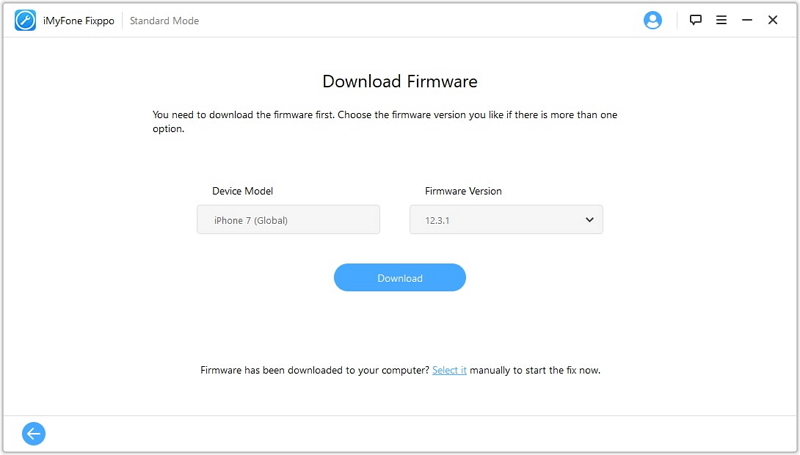 Step 4: The program will start to fix iOS issues. When firmware is downloaded, click 'start to fix' for the program to fix the device automatically. Once completed, checks if device is starting if not try again.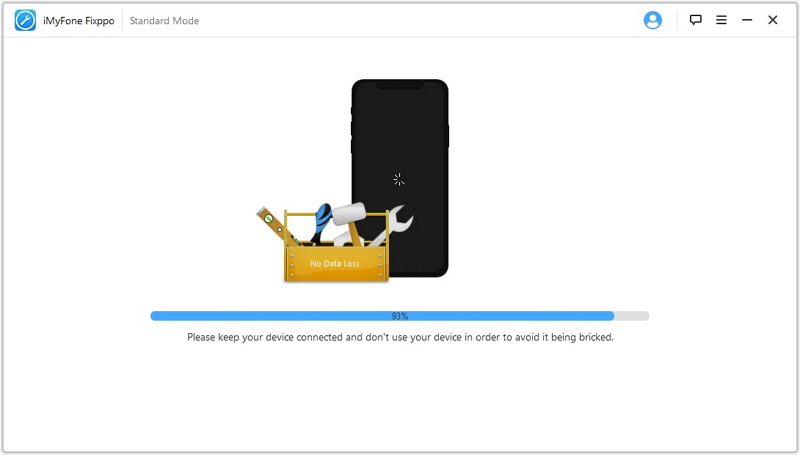 Having a music widget stuck on lock screen iOS 12 is very annoying if you are trying to use your phone. With the above info you are now in a better position to know what to do.