There's thousands of apps on the Apple App Store – some better than others, of course – that serve hundreds of different purposes. But, how frustrating is it when you discover an amazing app, attempt to download it, but the process just jams with the installing icon? Believe us, we get extremely irritated too.
1. How Does the Gray Waiting App Icon Appear?
However, in most instances, there's a valid reason why your apps just show as gray with a circular symbol. Sometimes, after performing a backup or downloading more than one app from App Store, the iPhone will still be downloading the data for the apps and the gray box will just act as a placeholder for them. There's no need to worry though, it's a good sign, because it shows the phone recognizes the app still needs to be re-downloaded. Do not be impatient to delete the gray box, because it might destroy all of the data.

Now, if it does get stuck with a gray box and an installing icon for lone time, then you should attempt some quick fixes first. They're very easy to perform, but they have been proven to be effective.
2. Easy Tips to Remove Installing Icon on iPhone
Restart your iPhone: As with a lot of things, a simple restart will work wonders – this will refresh the status on your iPhone solve tiny bugs.
Available space on your iPhone: Make sure that you have enough available storage, because if you don't your device will prevent the download. Go to Settings > General > Storage & iCloud Usage > Available under 'STORAGE'.
Patience is key: Sometimes, it's just a case of waiting for the phone to perform the necessary function. In many cases, just waiting around half an hour will do the trick and the apps will start completing their downloads. Just make sure you have Wi-Fi enabled and it's connected.
There's always the chance that the above tips won't solve the issue, which then indicates there are some iOS problems on your iPhone that need to be fixed. Then what you should do? An easy way to fix them and remove the gray installing icon is by utilizing a tool called iMyFone iOS System Recover.
3. Remove Installing & Waiting App Icon by Fixing iOS Issues
With iMyFone iOS System Recovery, you can correct any iOS malfunctions without any stress whatsoever. The tool has a multitude of functions which can deal with a range of different problems, with one of those being your iPhone stuck with the installing icon. In a nutshell, there are three modes which are designed for different severities.
There is a standard mode, advanced mode and a quick-fix mode – standard will prevent any data loss, advanced will completely refresh your device so it's like brand-new again and quick-fix will attend to get your iOS devices out of Recovery mode by only one click.
Move on to know how to remove installing and waiting app icon on iPhone by this iOS repair tool easily.
How to Use iMyFone iOS System Recovery to Remove Installing Icon?
Step 1. After downloading iMyFone iOS System Recovery, just run it and connect your iPhone with it and you will see the program offers three modes. Choose the Standard Mode which is safe and smooth for common iOS issues.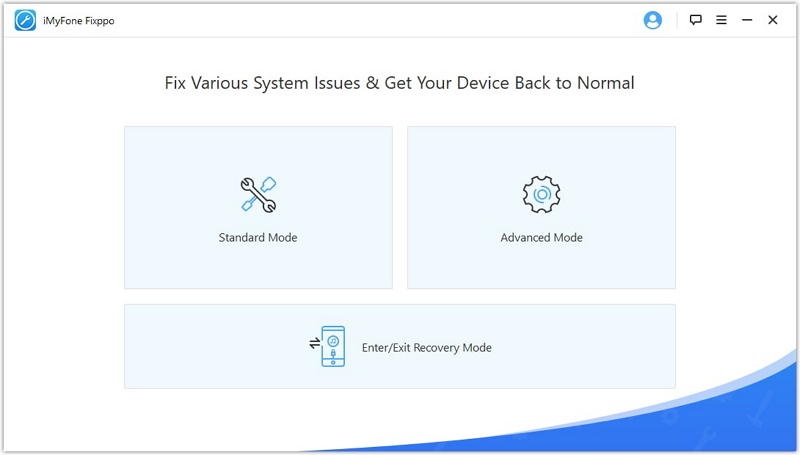 Step 2. Put your device into DFU mode by holding the sleep button and the home button simultaneously for around 10 seconds. After holding them for 10 seconds, release the sleep button and carry on holding the home button for a further 5 seconds.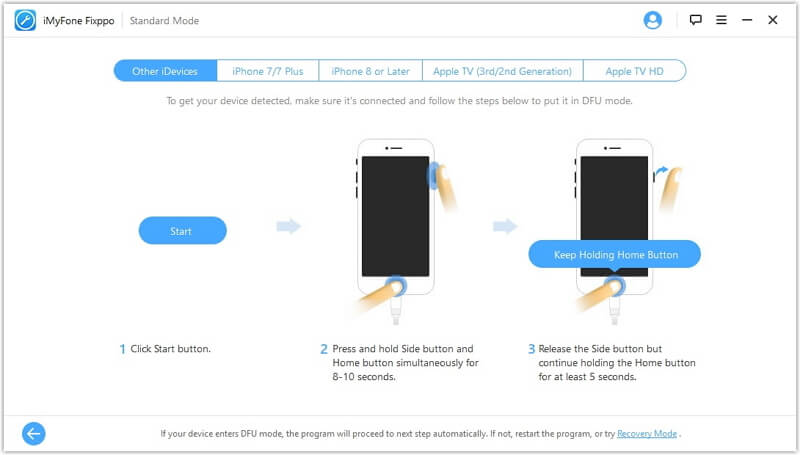 Note
If the program doesn't proceed, you can also put your device into
Recovery so that that the program can recognize it.
Step 3. Download the necessary firmware; when you're connected to the tool it will automatically detect what your device needs, then all you need to do is hit Download.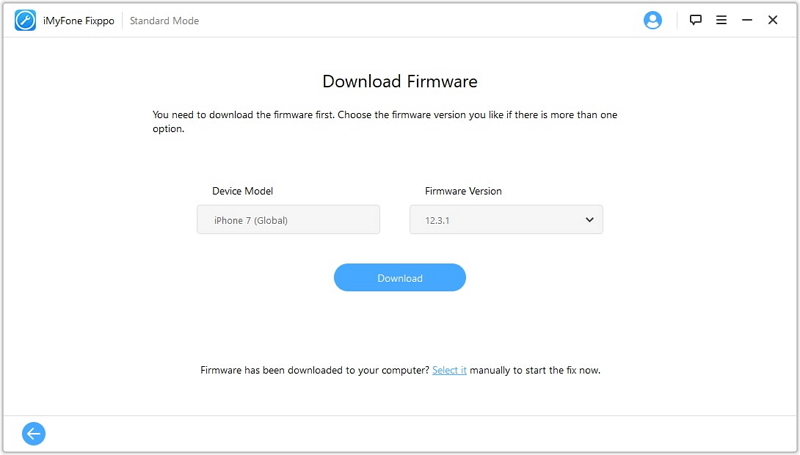 Step 4. To complete the fix, just follow the on-screen instructions and then remove your device when it is complete. If your iPhone is still not working properly, just repeat the process.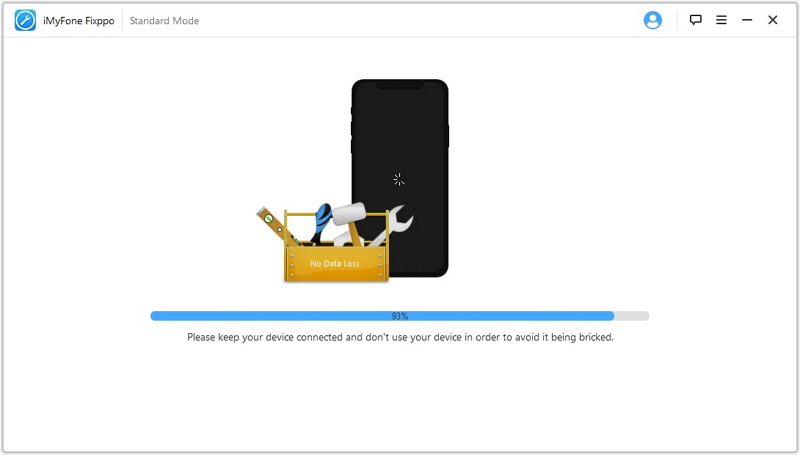 Ultimately, there isn't a definitive answer as to why your apps are getting stuck with the installing icon. But, we've covered some tips which should remove it. If not, the iMyFone iOS System Recovery is a great option which won't let you down!