Oh no! Seems your Instagram won't load feed. How are you going to stalk the ex that broke your heart? How are you going to browse stories of your crush and reply to them in the hopes they notice you? We have collected a list of solutions so you can return to browsing the application.
But, first, let's learn about Instagram. Instagram has become a worldwide must-have recently! It crossed over a billion downloads, and the widespread use by influencers and celebrities further contributed to its growth. With the plethora of online traffic, sometimes it may face some technological issues. These can include networking, loading, and connectivity problems. Nothing we can't fix.
Part 1: What to Do When Instagram Stories Won't Load
There may be a variety of issues if your Instagram won't load. However, instead of weighing on the causes, let us figure out the solutions so you can go back to browsing stories and posting cute selfies. Just remember, no doxing! That is a big no, no.
1.1 Clear Instagram Cache
As soon as we hear computer cache or application cache, we automatically assume it's a complicated length process with an in-understandable complicated term. First, let's learn how to clear cache, the application history, on an Android phone.
Begin with going to Settings on your Instagram profile. You know where it is since you spend every other second on the application.
After Settings, click on Security.
An option of "Search History" will appear.
Comply by clicking "Clear All."
And you are done!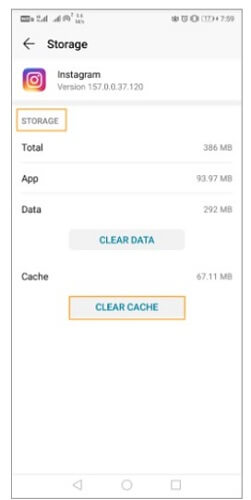 Now we will learn the same procedure on an iPhone.
The first thing you need to do is launch the settings applications.
Go to the general tab on the settings panel.
Click on the iPhone storage tab.
Now, wait for the entire application to load. Once everything is loaded, click on Instagram.
On the next step, select the "Delete App".
Now go to the App Store and install Instagram once again.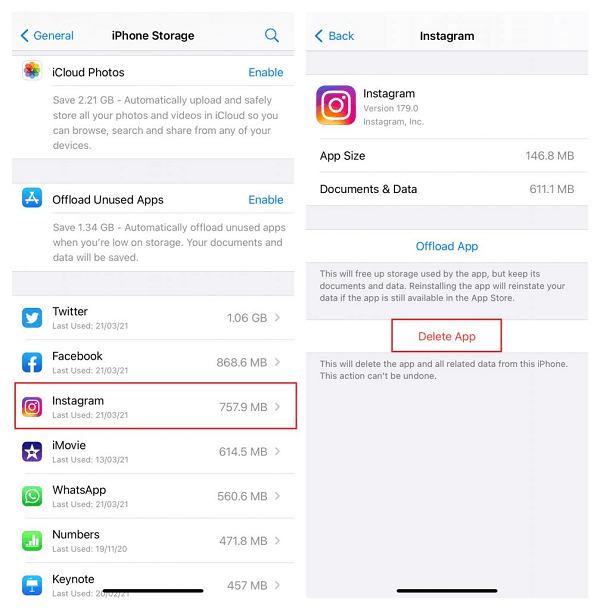 Your followers will still be there and your profile. The uninstallation process has freed up phone space by getting rid of data and images.
1.2 Update Instagram
Another reason your Instagram won't load is maybe because the version on your phone has become outdated. Let's learn how to update it to the latest version on Android.
Go to the Google Play Store on your phone.
Now search for Instagram and click on the official link from the suggestions.
Click on the option to update.
Wait for the newest version to download and install on its own.
You may return to browsing celebrity profiles and chatting with your friends.
Now go to the App Store and install Instagram once again.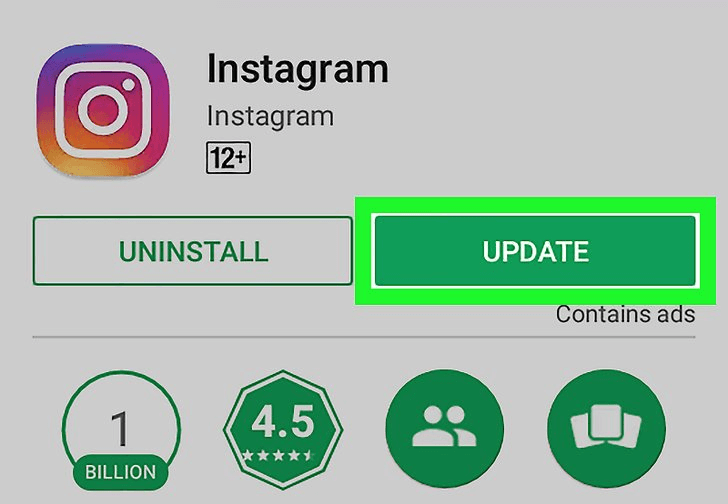 Before you think, How to update Instagram on iPhone? We have your back. No need to worry if your Instagram won't load anything.
Go to the App Store on iPhone you love so much.
Now click on search on the bottom right.
Now search for Instagram and select the top-most result.
Click on Update on the top right once the page has loaded.
You can click on Open when the application has been updated. Click More to learn about the application and version details.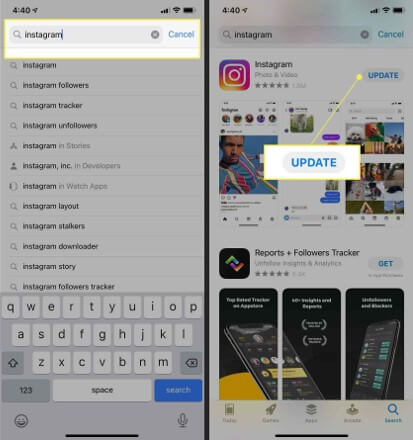 1.3 Check If Instagram Is Down
Before you spiral thinking, Why Instagram won't load pictures? Or, What do I do? My Instagram won't load feed. Here are a few drinks to suggestions:
Foremost, check to see if you have the latest Instagram version on your phone. You may restart yourWi-Fi or mobile data to see if that helps.
Applications go down temporarily all the time. The servers may be updated, or there may be a maintenance issue. Check the official Instagram website to see if it is momentarily down. You can browse their Twitter too.
There are independent websites that identify application status based on your location. You can assess Instagram's progress from there.
Part 2: Instagram Won't Load Feed! How to Fix it?
There are more ways to fix Instagram. The following solutions have to do with the in-built setting and external assistance. Give them a try to see if they work. These solutions are a bit tricky but nothing you haven't heard before.
2.1 Correct Your Device's Date and Time
The applications on your phone are programmed to pick up date time and on your phone. If the two don't match, it may be why Instagram won't load anything.
First, let us learn how to change date and time settings on an Android phone.
Go to Settings. Scroll down and find the Systems tab.
Now choose Date & Time.
Check to see if the option automatically set time has been selected.
Otherwise, select the time and set it manually.
Now click on up, and you are done.
The process to adjust the date and time on iPhone is similar. All you have to do is follow the following steps:
From the home screen go to the Settings tab.
Open the general tap and select Date time.
Adjust to the correct time zone. Fix the Date and Time.
Once you are happy, save the new settings.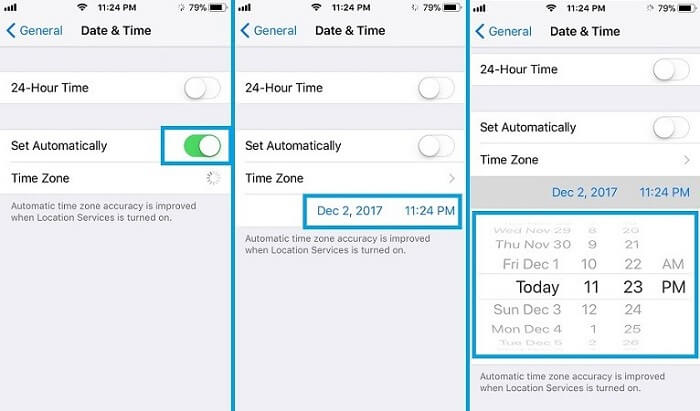 2.2 Stop Using Third-party App
Instagram always prioritizes sensitive information such as credentials, users' contact information, and business addresses. It aims to practice complete control over which information is safe and which data can be shared with other applications. Recently, it has introduced a new feature that allows users better control by sharing information on a third-party application.
Manage the connection by following the below-mentioned steps.
Go to settings on the Instagram application.
Select Security and go Apps and Websites.
To better manage third-party involvement, Instagram is offering cancel or authorized options.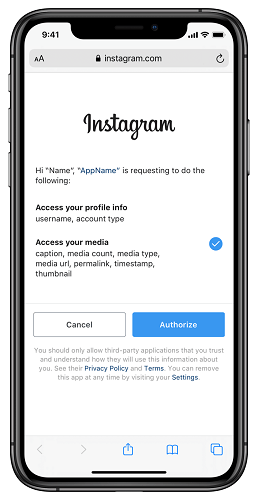 Onwards, it is your option to select or deselect options to see how third-party apps have access to your Instagram profile. You can remove third-party involvement or restrict it. Your phone, your rules! The feature is set to become public in the next six months, so keep your eyes open for updates.
2.3 Restart Your Phone
When you have tried everything, and still Instagram won't load anything, it's time to resort to the last option available. We suggest restarting the phone.
Here is how to start an Android phone:
Press and hold the power button. Most android phones have it on the right side.
Hold it for more than two seconds until you see the reboot options.
The option to switch it off and on is similar to restarting the phone. You can select either Restart or Power off. Either or is acceptable.
To better manage third-party involvement, Instagram is offering cancel or authorized options.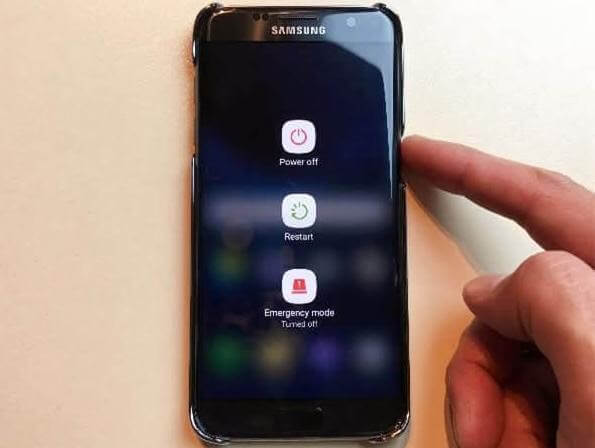 Here is how to restart an iPhone:
The user must press and hold the sleep button on the phone's top side. Hold it for a few seconds and then slide to turn off the phone.
Swipe as instructed.
Turn it back on by holding the phone until the Apple logo appears.
You have successfully restarted an iPhone.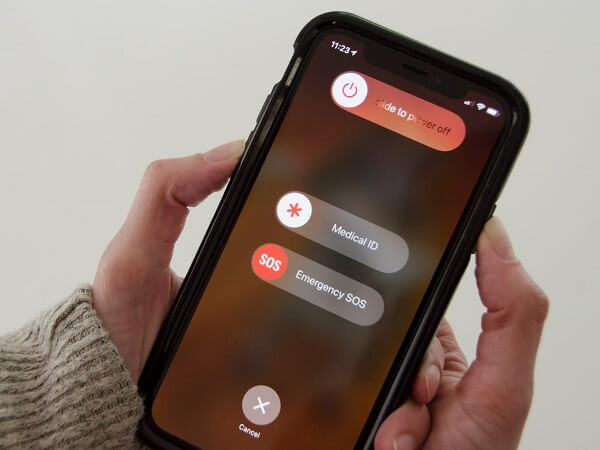 Part 3: Instagram Won't Load Anything? Fix It with Fixppo
The innovative Fixppo software is designed to help all associated devices with Apple, such as phones and TVs. The software can help with screen issues, restarting problems, and system errors.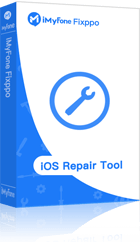 8,000,000+ Downloads
Here is how you can use Fixppo if Instagram won't load:
Step 1: Initiate the software on the computer.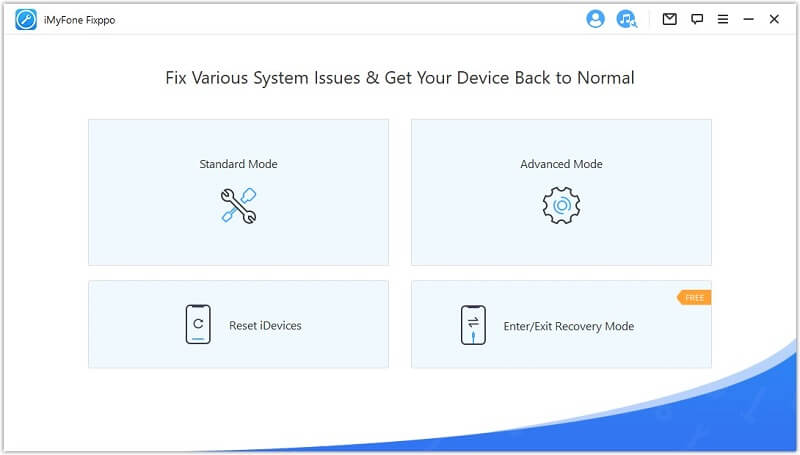 Step 2: Pick the standard mode to save application-related data.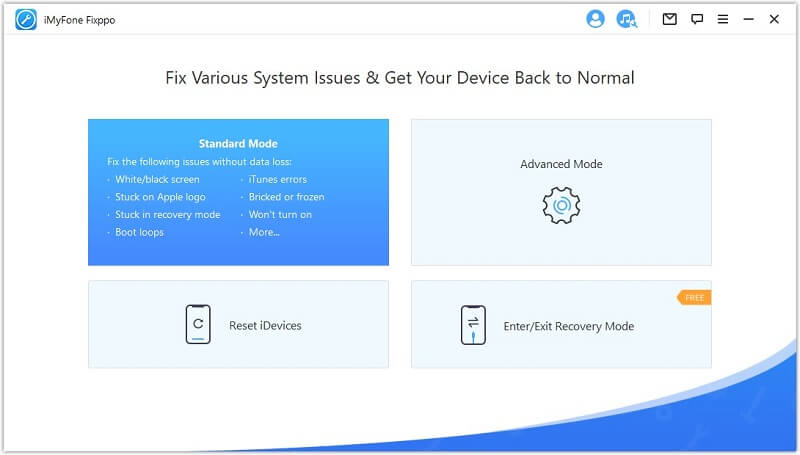 Step 3: Now connect your device to the computer and click next. You may want to unlock the phone before clicking next if running an iOS version 12 or higher.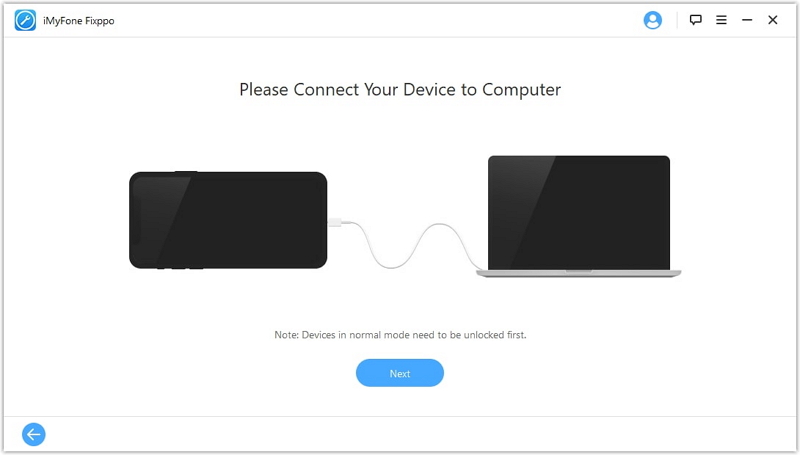 Step 4: Let the software recognize your phone. It will automatically move forward to the next step once your phone is detected by the software.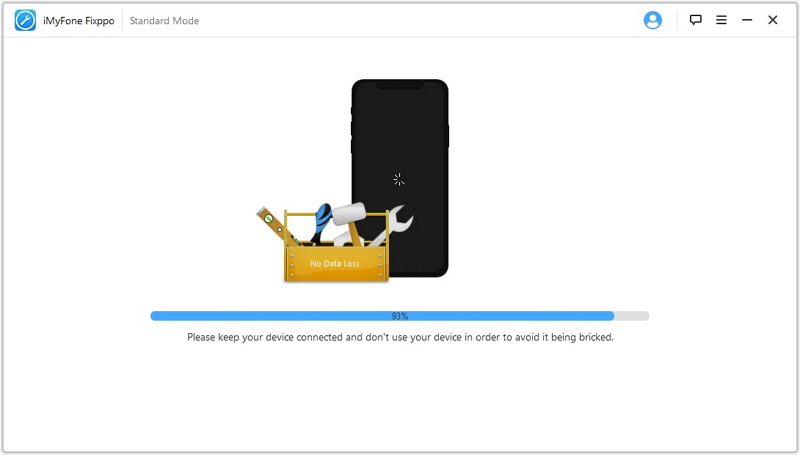 Conclusion
Instagram usage cannot be ignored. In a time of social media, it keeps us connected. So as an avid Instagram user, figuring out to make it work again is a huge relief. Therefore, if you face any Instagram-related problems, use the ways mentioned above to solve them. It will be like nothing happened.