You can also read this guide in Français.
Sometimes you may find yourself needing to reinstall iTunes. It might be something is wrong with iTunes and you're trying to troubleshoot, or it could simply be you're planning to completely wipe your operating system and reinstall your programs from scratch. Before you do this, though, it's natural to be worried that you could lose your playlists and songs. Thankfully, there are ways to reinstall iTunes without losing music and playlists.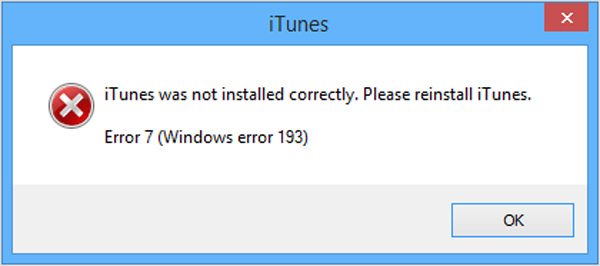 If I Reinstall iTunes Will I Lose Everything?
The first thing that you should do before reinstalling iTunes is to update it. If you have a problem running iTunes, updating it will often help and you won't need to reinstall.
Before Reinstalling, You'd Better:
Before you reinstall, make sure to deauthorize iTunes, and then reuathorize after you reinstall. iTunes should know that your computer is authorized without your having to do this, but you never know, so it's better to be safe.
Everything saved in your Music folder should be fine in theory, but again you never know. It's a good idea to back everything up just in case you lose everything. If you're uninstalling iTunes because you're going to wipe your entire hard drive, then of course you should definitely back up your songs and playlists or you will lose them. But if you want to uninstall iTunes without losing music files and don't want to backup them manually, you should find a way to do so.
How Do You Reinstall iTunes without Losing Playlists and Songs
1

Uninstall iTunes with the Right Way
If you're going to uninstall and reinstall iTunes and worry about losing your playlists and songs. Then it's a good idea to find a effective way to deal with it. The best software to use is iMyFone TunesFix.
iMyFone TunesFix is a totally safe tool which can help you uninstall everything of iTunes without troubles, including its related components. And it has option to keep your user data like iTunes media, iOS backups, etc.
iMyFone TunesFix - Uninstall iTunes without Data Loss
Keep iTunes media like playlists and songs if you don't want to delete them during uninstalling.
Completely uninstall iTunes without leaving any harmful fragments.
Preview and selectively clean iTunes data: old backups, used software updates, cache, cookies, temporary downloads, and other junk.
One-click fix 100+ iTunes errors, without damaging iTunes data.
Steps to Reinstall iTunes without Losing Playlists and Songs
Step 1. Launch TunesFix after downloading and installing it on your PC/Mac.
Step 2. On the main interface, select "Full Uninstall".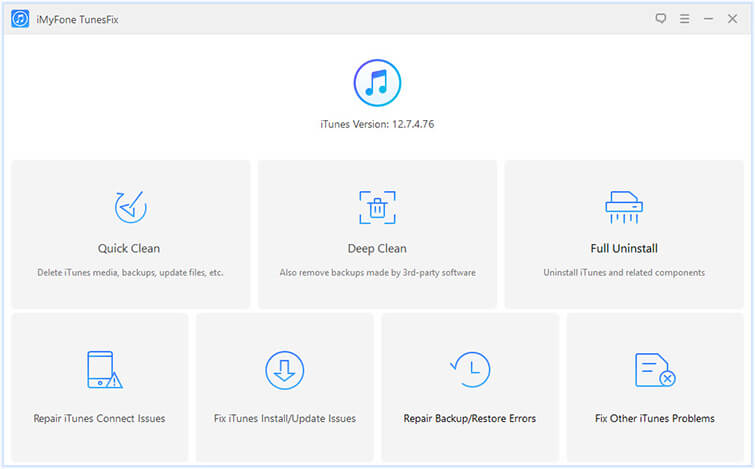 Step 3. Click "Uninstall" and it will start to remove iTunes and its software components from your computer.
Note: Here you want to keep your playlist and songs, make sure you don't check "Also delete user data..." under "Uninstall" button.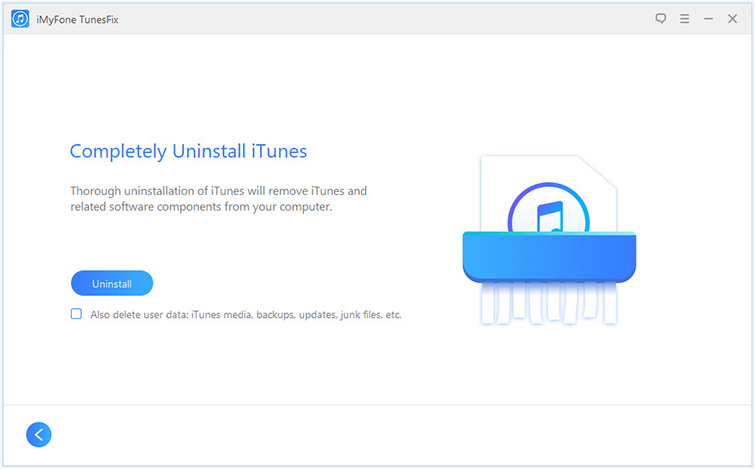 Step 4. When it's done, you can see "Note: If you want to reinstall iTunes, click here" at the last line. Just click it and this will lead you to reinstall iTunes.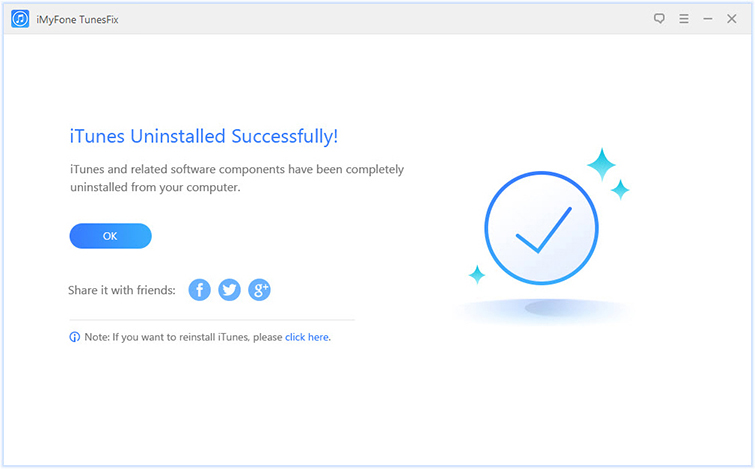 See, it is so simple to reinstall your iTunes without losing files. "Uninstalling iTunes" is only one of the most useful functions of TunesFix, it can also clean your iTunes files, free detect iTunes components and fix all the iTunes errors.
2

Back Up First Before You Reinstall iTunes
If you're going to reinstall iTunes from the Control Panel manually, then it's a good idea to use software to help you back up your data just in case. The best software to use is iMyFone TunesMate iPhone Transfer.
It can back up your entire iTunes library, like music, playlists, movies, podcasts, audiobooks, TV shows, etc. onto your iPhone, and then you can restore the backup afterwards with just a few clicks. It supports just about all media files. You can backup everything all at once, or you can selectively transfer and restore files.
How to Reinstall iTunes without Losing Playlists and Music? Just Backup first.
Before you uninstall iTunes, install TunesMate, then connect your iPhone/iPad/iPod to your computer.
Open TunesMate and click "Transfer iTunes Media to iDevice."
All the media files will be checked, you can click "Transfer" then.
Once everything is on your device, then you can uninstall iTunes.
Reinstall iTunes. Make sure it is the latest version.
Launch TunesMate again. Ensure your device is connected to computer.
Click "Transfer iDevice Media to iTunes" in TunesMate.
Click "Start" so that it can begin scanning, choose what kind of media you want to transfer, then click "Start" again to transfer. Wait until it is done, then click "OK."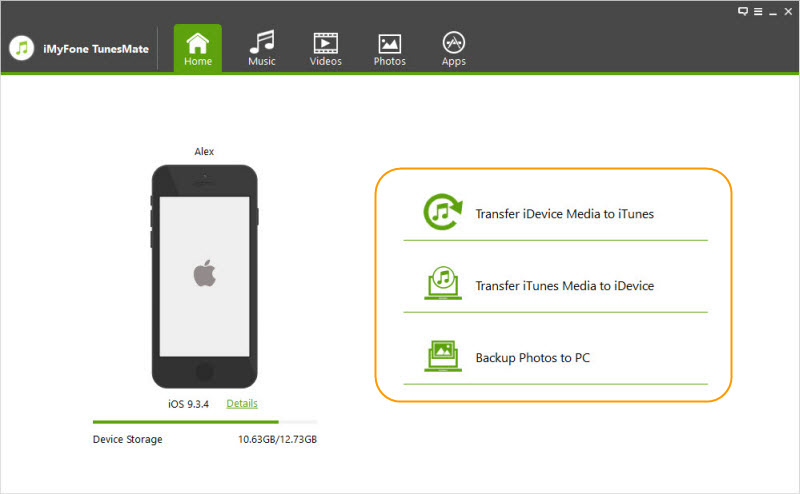 With the steps above, you won't lose any music or playlist after reinstalling. With the functions mentioned above, you can build up your iTunes library even from your friend's device.
Tips to Manage iTunes / iPhone Music and Playlists
You can use iMyFone TunesMate to manage your music in other ways, too. With TunesMate, you can:
Sync songs to iPhone from computer/iTunes without deleting original songs from iPhone.
Extract media files from iPhone to computer/iTunes, including purchases and non-purchases.
Back up iPhone music to computer/external hard drive and restore backups anytime.
Build up iTunes music/playlists library from unlimited iOS devices, even in different Apple IDs.
Support music, movies, playlists, TV shows, iTunes U, podcasts, audiobooks, camera roll, etc.
iMyFone TunesMate iPhone Transfer Software Review >>
With TunesMate, you'll have lots of control over your iTunes music collection. Why not download the free version to have a try.