Question: I keep getting the "iTunes could not connect to this iPhone, the value is missing" error, how can I fix it? -- Dylan from Reddit
One of the errors which iTunes users are very likely to experience is the "iTunes could not connect to this iPhone, the value is mussing" error which, as you might have guessed, is a pain to deal with. Today we'll be discussing some of the best ways to get rid of this error so that you can continue to use iTunes – so let's jump right into it.
There are several different fixes for "iTunes Could Not Connect to This iPhone, The Value Is Missing".
1. Install Repair Driver for iTunes
Installing repair driver is the most successful way to get rid of "iTunes could not connect to this iPhone" error. Also it's the most easy-to-use fix. To install repair driver, let the ultimate iTunes repair tool - iMyFone TunesFix - help you. Only one click, it will download and install the correct repair driver for your iTunes. Once done, you can enjoy your iTunes normally.
Step 1: Download and launch iMyFone TunesFix. It will automatically detect your iTunes. Once done, you are in its home interface.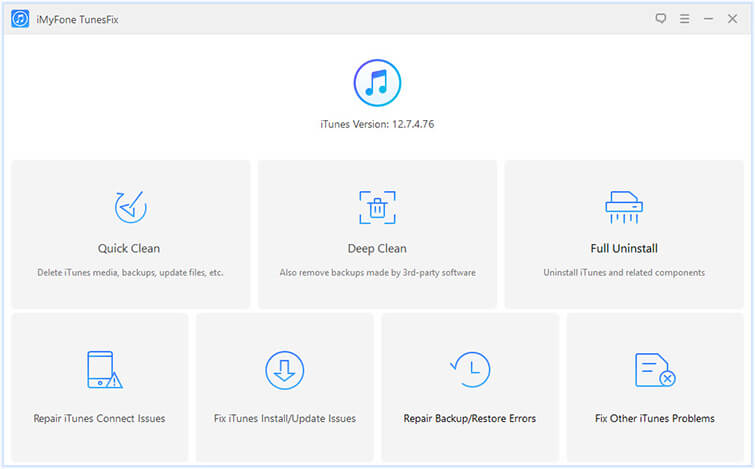 Step 2: In your case, click on "Repair iTunes Connect Issues" and click "Repair" then. It will start to download and install the repair driver.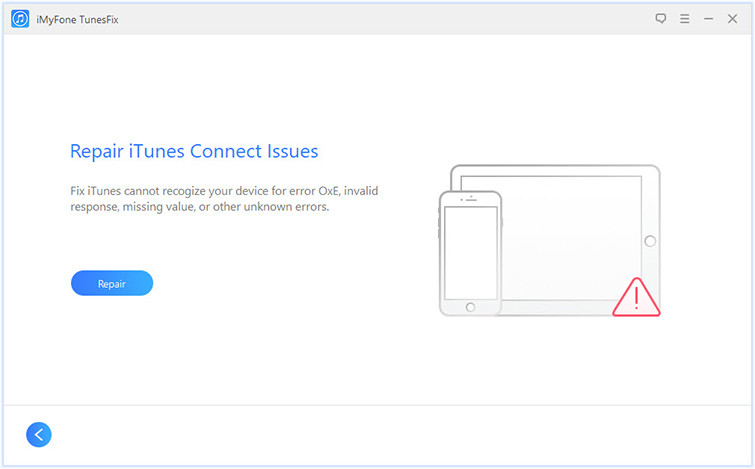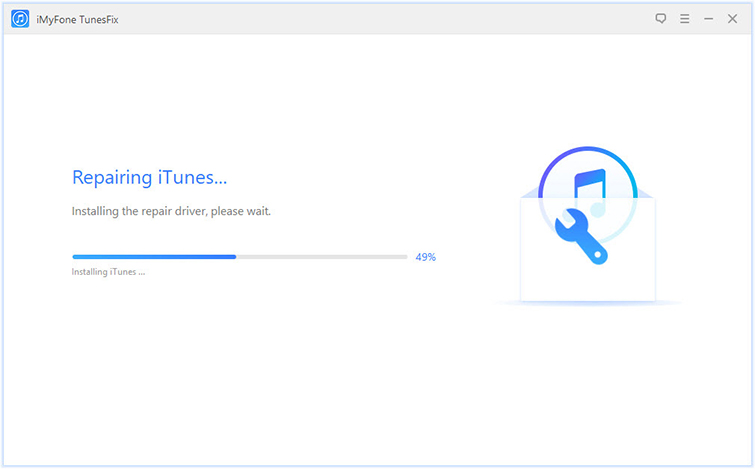 Just wait for it to finish. It won't take long.
Key Features of iMyFone TunesFix:
Apart from iTunes could not connect issues, it also fixes other iTunes issues, like iTunes won't open, iTunes install/update failed, backup/restore iOS issues, etc.
Repair iTunes errors and issues without data loss.
Also clean iTunes data: media, old iOS backups, cache, logs, cookies, and other junk, saving huge space and boost iTunes performance.
Completely uninstall iTunes and related components in the right order, without leaving traces.
2. Update iTunes & iOS
The first and most obvious thing to do is to make sure that iTunes and your device's iOS version are both up to date.
2.1 Steps to Update iTunes
Launch iTunes and once it's loaded, click on the "Help" tab.
From this drop-down menu, click on "Check for Updates".
After a few seconds, iTunes will download and install the most recent version if an update is required.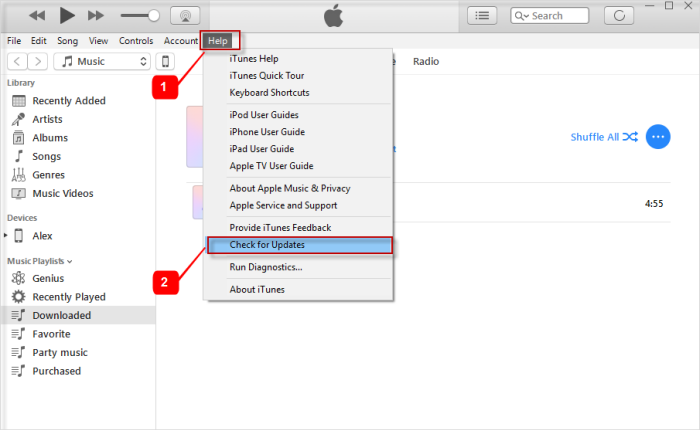 2.2 Steps to Update iOS
Unlock your iPhone and open up the "Settings" application.
Scroll down and tap on "General" followed by "Software Update".
You will either see that your iOS version is up to date, or you'll see the option to "Download and Install".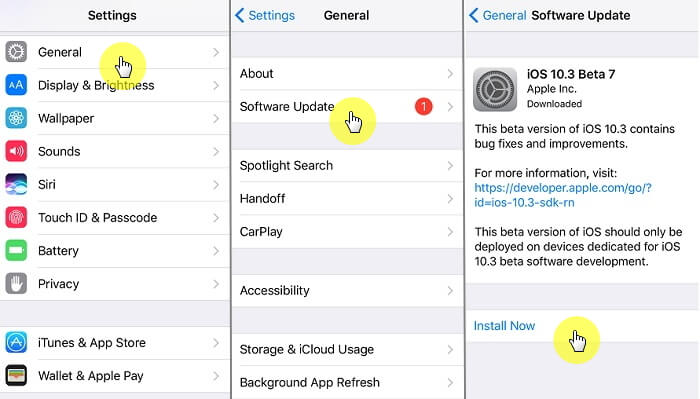 If both of these things are up to date, try one of the other fixes.
3. Uninstall and Reinstall iTunes
The one thing that turns people away from reinstalling iTunes is that they'll have to re-download all of their files.
Sometimes iTunes updates cannot fix this issue as the iTunes or its related software components may be corrupted. You should completely uninstall iTunes and related components and reinstall. But note that, if you don't make the uninstallation in the right order, there will be some bad impacts on your PC.
Or you can let iMyFone TunesFix do the right uninstallation for you. You just need to click Uninstall. Wait for it to finish and then install iTunes again.
Step 1: Open TunesFix on your PC. When you are in the home interface, choose Full Uninstall mode.
Step 2: Click Uninstall to let it start.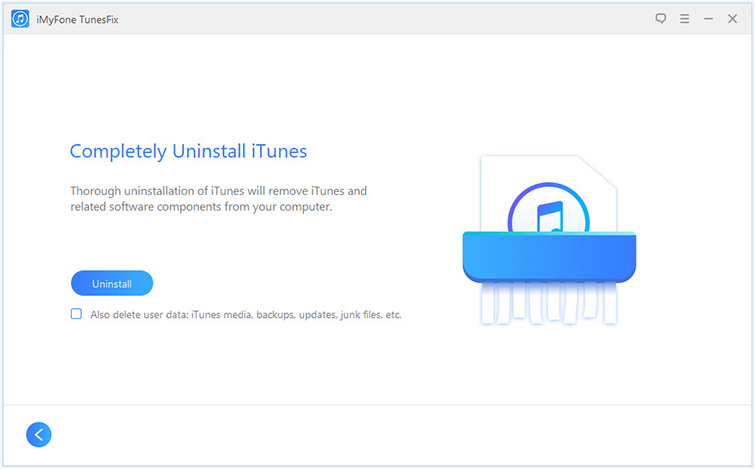 4. Restart Your Computer or Reconnect iPhone
A simple restart is sometimes all that is needed, so try doing this before jumping to conclusions.
If a restart doesn't help, there could be a problem with the lightning cable that you're using. On top of that, when using a different lightning cable, also try using a different USB port.
This means that if the error disappears, the issue is either with the USB port that you've been using or the lightning cable – both of which can easily be fixed.
5. Use iTunes Alternative Way
If you tried the above tips but "iTunes could not connect to this iPhone, the value is missing" error still appears, you should get rid of iTunes and turn to iTunes alternatives. It will be much easier.
To Sync iTunes Library to iPhone
If you need to solve "iTunes could not connect to iPhone" error when you try to sync, use iPhone data transfer software which not only syncs iTunes library to iPhone, but also export files from iPhone to iTunes or computer.
Why Choose iPhone Data Transfer But Not iTunes?
Here we take iMyFone TunesMate iPhone Transfer for example to explain why.
Sync iTunes library to iPhone without replacing the existing data on iPhone.
Selectivaly transfer iPhone files to computer, iTunes library, external hard drive, flash drive, etc.
Directly add files from computer to iPhone without going through iTunes.
Share iTunes music to unlimited iPhones without erasing (bypass iTunes restrictions).
Rebuild damaged iTunes library without even opening iTunes.
Support to transfer and manage music, video, playlists, podcasts, audiobooks, iTunes U, music video, photos, etc.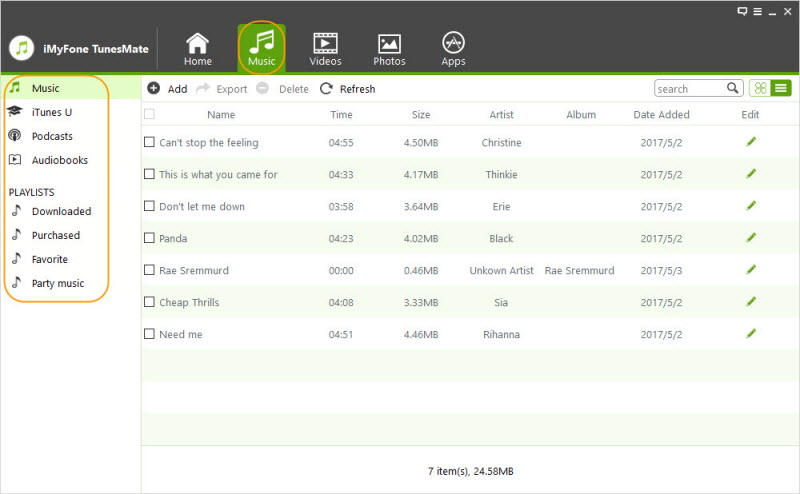 To Restore iPhone to Factory Settings
If you see the error "iTunes could not connect to this iPhone, the value is missing" when you try to restore iPhone, you can use iPhone Data Eraser which gives you option to delete all the data on iPhone, and Apple ID, iCloud ID is included.
Why Use iPhone Data Eraser But Not iTunes Restore?
Here we take iMyFone iOS Eraser for example.
All the erased data is overwritten and 100% unrecoverable.
Erase private data from iPhone selectively or all at once.
Previously deleted files will be found out and completely destroyed without a trace.
Third-party apps data is available to be permanently erased.
Clear useless cache, cookies, corrupted files, and 25+ junk files for free.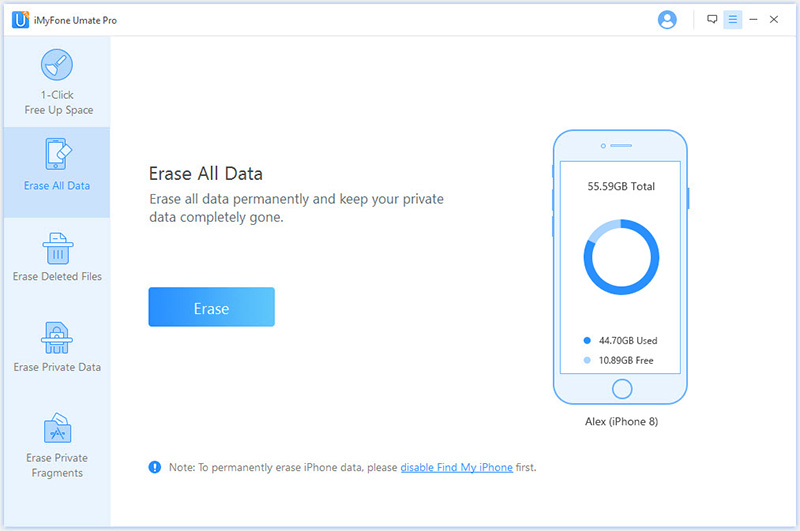 iMyFone Umate Pro is fully compatible with all iOS versions and receive lots of positive reviews from macworld.co.uk, Cultofmac.com, Makeuseof.com etc.
Actually, iTunes alternative way works much more perfect than iTunes way. Besides, iTunes alternative does more than what iTunes does. When suffering the error "iTunes couldn't connect to this iPhone, because the value is missing", try the comment tips to fix. If it's still not fixed, using iTunes alternative is a smart way.