At present, there is an uncountable amount of data stored on the internet. Millions of documents, files, and images are stored in various databases across the world. But where does this data get stored? Well, services like Google Drive provide us with online platforms to keep our private and public data.
But when these platforms reach their maximum storage capacity, they need to be cleaned. This article will show you how to delete files from Google Drive, especially if you are a Mac user.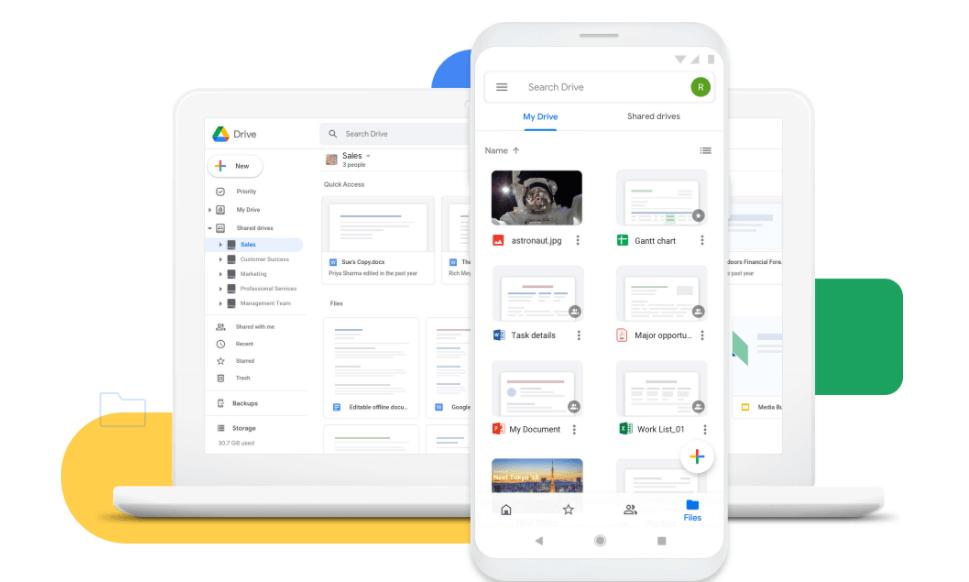 What Types of Files can be stored on Google Drive?
Google Drive allows its users to store four main types of files, i.e.,
| General Files | Adobe Files | Microsoft Files | Apple Files |
| --- | --- | --- | --- |
| Archive files (.ZIP, .RAR, .tar) | Illustrator (.AI) | Excel (.XLS and .XLSX) | Editor files (.key, .numbers). |
| Audio Files (MP3, MPEG, WAV) | Portable Document Format (.PDF) | PowerPoint (.PPTX) | |
| Video Files (WebM, MPEG4, .3GPP) | Photoshop (.PSD) | Word (.DOC and.DOCX) | |
Why is there a Need to Delete Files from Google Drive?
For an average internet user, the space offered by Google Drive, Gmail, and Google Photos totals up to 15 GB. You may need to empty this space before it reaches its limits,
Here, we are presenting some reasons you may want to delete files from Google Drive:
Limited Storage Space: It is the most important reason of all. You would surely like to have some space on your Drive so that you can save your essential file whenever you need.
Duplicate Files: You may want to delete a duplicate file that you saved accidentally.
Old Files: You may want to delete some very old files that are now useless for you.
How to Delete Files From Google Drive(Mac/Windows)?
Google Drive can be used on various platforms such as Mac, Windows, Android, and iOS. Similarly, these platforms use different approaches to free up their Drives' space.
Deleting Files from  Google Drive using Mac/Windows:
Both Mac and Windows users can take the same approach to empty their Drive's files. This is explained below in the following steps:
Moving a File to Trash:
Step 1. Select the file you want to delete.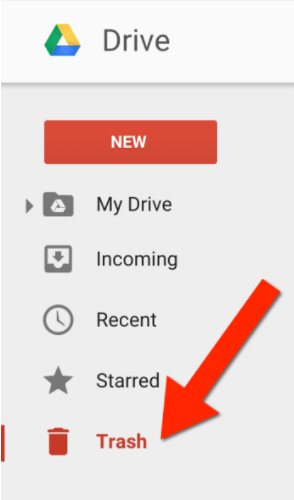 Step 2.Drag the selected file to "trash."
Step 3.The file will be deleted, although it may some time to get deleted from everywhere.
Note
Emptying the Trash:
Your Trash may begin to fill if you won't empty it. Therefore, ensure to delete files from your Trash also.
How to Delete Files From Google Drive(Android/iOS App)?
Google Drive app is usually pre-installed on most smartphones. Even if it is not there, you can download it from Play Store or App Store to save your precious files. But once you find that your Drive is becoming full, you can follow this guide to delete files from Google Drive.
Deleting Files from Google Drive:
Step 1. Launch and log in to your Google Drive mobile app.
Step 2. You will come across all the stored files on your Drive. Select those you wish to delete.
Step 3. Click on the three dots in the upper-right corner.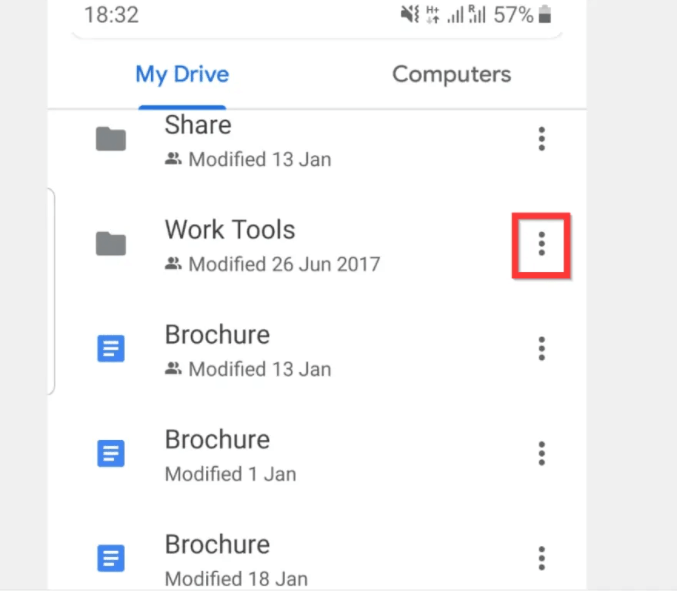 Step 4. After clicking, many options will be displayed. From those options, select "Remove" to transfer files to the trash bin.
Tips
Emptying your Files Permanently from the Trash:
Sending the files to Trash gets you more space in Google Drive. However, these files are still stored for 30 days until their permanent automatic deletion. To delete these files manually from your Drive, you need to follow these steps:
Step 1. Choose "Trash" on the left side of the page.
Step 2. Find the "Trash" button in the top left corner. Tap on it, and then tap "Empty Trash."
You may accidentally end up deleting an important file. You can find that file in your Trash and can easily retrieve it back.
 FAQs about Google Drive Mac
How do I permanently delete files from Google Drive?
For Web Users: Web Users who want to delete their files permanently from the Drive should:
Visit drive.google.com.
Click the desired file and then click "Remove." This will move your file to the Trash.
To permanently delete the file, access the "Trash" on the left.
Ensure that there aren't any important files you may want to keep, and then click "Empty Trash" on the top right.
---
How do you select All Files in Google Drive?
You may need to select all the files in your Drive for different purposes (e.g., to make a copy). You can do so easily on Windows as well as Mac. Here's how to do it:
Open your folder and press "Ctrl+A" (if you have Windows) or "Command+A" if you have Mac. You can also drag your mouse over the files to select them all.
---
Does Google Drive Delete Old Files?
Yes. Google Drive delete old files, but not before 30 days. This allows users to retrieve any file they have sent to the Trash by mistake or if they want to keep it for any other reason.