Mac has certainly made our lives a lot easier and manageable, but they need maintenance too. Mac maintenance helps keep your device run smoothly every day so you can get the most out of it without facing any troubles. When you don't do maintenance on your Mac, it may show performance issues after some time. These issues may deteriorate the health of your Mac. In this article, we have gathered some amazing tips on how to do Mac maintenance that will help you keep your Mac running smoothly and free of glitches for years. 
How Do You Run Maintenance on A Mac?
Do it Every Day - Clean up Junk Files on Your Mac
Cleaning up the junk is what you should do on a daily basis to help in keeping your Mac running smoothly and stay in its best condition. Cleaning up your Mac can get you that space back and help running your Mac faster and better. This is a very important step in macOS maintenance. 
To clean up the junk in your Mac for the regular maintenance of your Mac, follow the steps below; 
Find the Trash icon on the dock of your device and right-click on it. 
A pop-up menu will appear on the screen with different options, select "Empty Trash".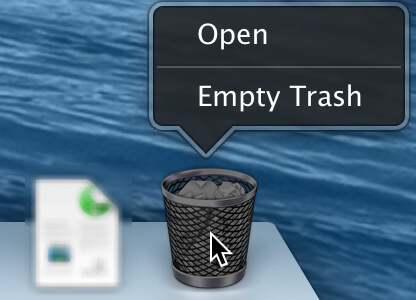 We understand how conducting a cleanup on a daily basis can be a tough job and it's hard to remember to do it every day. In that case, you can switch to a helpful tool that can help you clean up your trash in your Mac automatically. This tool is a great app called Umate Mac Cleaner. It is a comprehensive Mac maintenance software that can free you from the responsibility of manually cleaning up your Mac daily. You can check out more details about the app in Part 4.
How to Run Maintenance on Mac Weekly
Here are some of the things that you can do on a weekly basis as a part of your Mac maintenance regimen.
2.1

Clean off Your Desktop
Anything that you place on your desktop for your ease takes up space in your RAM. Most of these things can be of one-time-use but stay sitting on your desktop, occupying space, for days. These files use and drain the resources of your Mac. A helpful weekly maintenance practice of your Mac includes cleaning up your desktop and deleting any unnecessary files and organizing the important ones into folders. You can organize the folders you make on your desktop into grids for easier reach and a more presentable looking desktop. To do so, follow these steps;
Bring your cursor to an empty space on your desktop and right-click on it. 
A pop-up menu will appear, select "New Folder". 
A new empty folder will appear on your screen, you can give it your desired name. 
Now, drag the files on your desktop to this folder to place them in it. 
2.2

Uninstall Unneeded Apps
Deleting the apps you don't use from your Mac can provide you with more space and a better functioning device. To get rid of the unnecessary apps on your Mac, follow these steps. 
Find the location of the app, you can use Finder. 
You can drag the app to the trash folder or select the app, then select "Move to Trash". 
For some specific apps, your Mac might ask you to enter the username and password that you generally use to log in to your device. Enter the password. 
To delete the app completely, choose Finder then select "Empty Trash".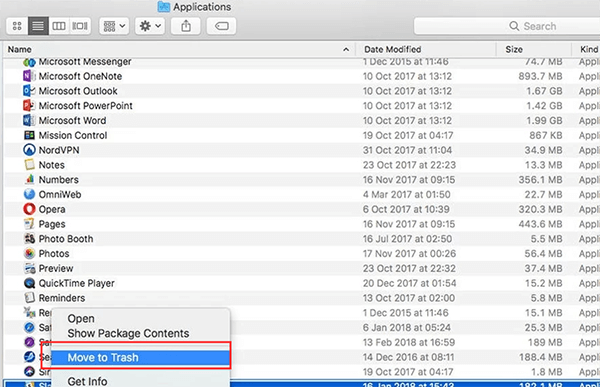 People with busy jobs that have to store huge numbers of files and apps on their Mac may find it hard to remember cleaning up their Mac every week. To make things easier for you, you can also use Umate Mac Cleaner. It can automatically and completely remove the unneeded apps along with their associated files on your Mac in one click, which is more time-saving compared to the manual way. 
2.3

Update Softwares on Your Mac
Updating software in your Mac is one of the most important parts of Mac maintenance. It helps your device stay free of bugs and glitches. You should check the availability of any new software updates in the App Store. Here's how to do maintenance on a Mac by updating software. 
Run the App Store. 
Select the Updates tab. 
You will find available updates for each app beside the apps; you can update these apps by clicking on "Update" beside them.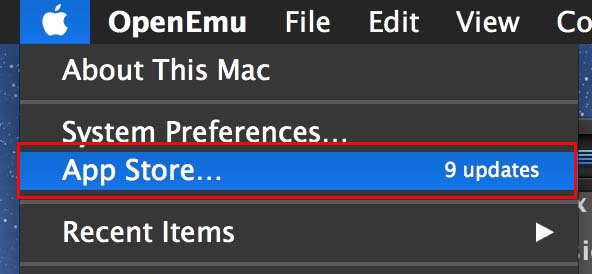 How to Run Maintenance on Mac Monthly
This part of the article will show you how to run Mac maintenance on a monthly basis. 
3.1

Restart Your Mac Periodically
Simply restarting your Mac can fix any minor glitches that you may face on your device. Restarting your device helps free up some space on the RAM and revive some cache files. Your Mac occasionally conducts some virtual memory swaps when you open and close an application. Performing a restart can also remove these memory swaps from your Mac. 
We recommend Mac users to restart their device at least once, every two weeks as a regular maintenance for Mac. You can also perform a restart if you experience any glitches or a decreased speed.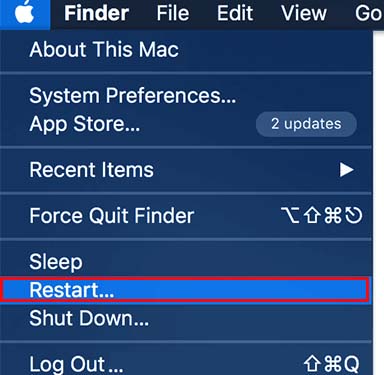 3.2

Run Disk Utility
Running disk utility every month helps verify and allow the repairing of the hard drive. To do so; 
Go to Applications. 
Select Utilities Folder. 
Here, you will find two important procedures mentioned under the "First Aid" tab. 
-Repair Disk Permissions
You should run this procedure every month especially after installing some new apps on your Mac or after deleting apps. This helps maintain the overall performance of your Mac. 
-Repair Disk
The most convenient way of repairing the disk is to boot from the recovery partition. You can do so by holding down the "Command" + "R" key to run this disk utility. This will help you if you find bad blocks on your Mac or find that your drive is corrupt. Make sure to run "Verify Disk" on the drive as well as the boot partition (Macintosh HD). If your Mac comes across any errors, they will be visible in red.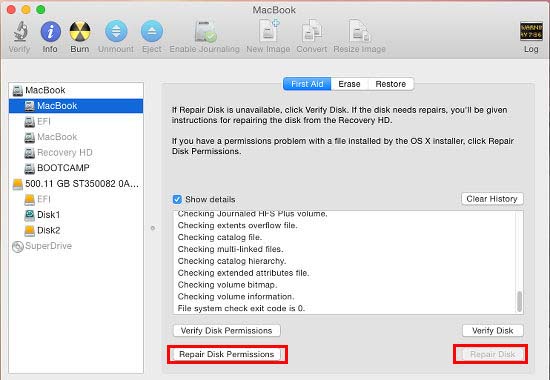 3.3

Regularly Backup your Mac
Performing a backup of your important files and applications on your Mac is very crucial when it comes to Mac maintenance. Having a backup helps during uncertain times when your Mac undergoes circumstances that might affect your data. You can use the Time Machine tool to complete the backup process.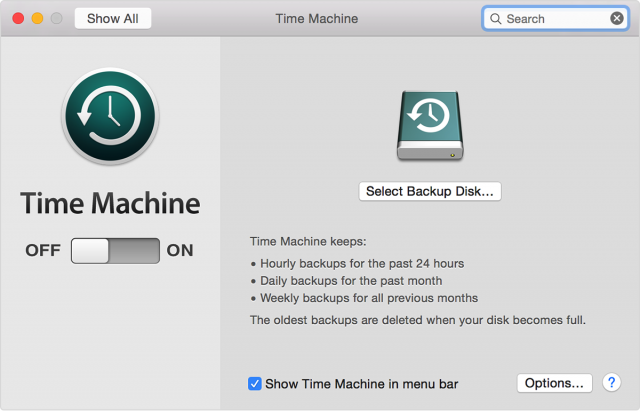 Best Way for Mac Maintenance - Install Mac Maintenance Software
To help you keep your Mac up to date, free of annoying bugs and glitches, free of trash and running smoothly, we advise Mac users to install Mac maintenance Software like Umate Mac Cleaner. This app has maintenance features that allow you to run regular optimization and maintenance to improve the performance of your Mac. These include the following;
Powerful Maintenance Features:
Empty 40+ types of junk files on your Mac in just a matter of a few clicks. 
Automatically detect those unneeded files that can 100% safe to deleted.
Improve the speed and performance of your Mac and makes it as good as new. 
Wipe the Mac usage traces and personal private data to protect your privacy.
Manage unwanted apps & extensions for extra space.
How to use Umate Mac Cleaner to clean up your Mac
Step 1: Install Unmate Mac Cleaner and launch it.
Step 2: Choose the features you want on the left side, like "Clean Up Junk". Then click on "Scan". After scanning, the app will show you a list of suggested file you can delete safely.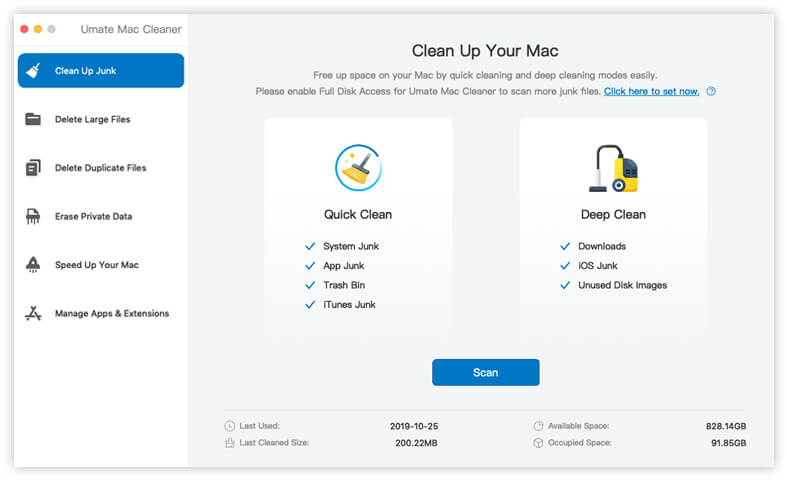 Step 3: Then click on "Clean" button to delete selected files in one click.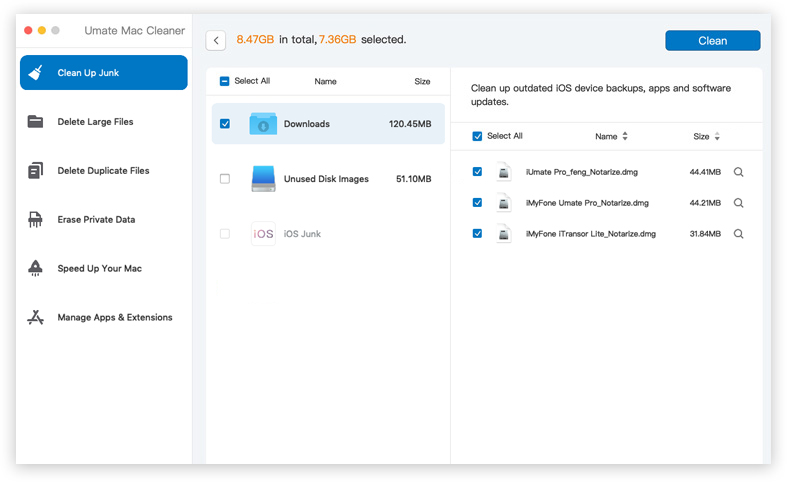 To keep your Mac functioning well, you can use the helpful and effective tips given in this article. However, performing each of the above-mentioned tasks manually can be time-consuming. Umate Mac Cleaner allows the users to carry out Mac maintenance in just a few clicks. This app has a user-friendly interface and is very easy to use. It offers an all-in-one package that has more comprehensive features for Mac maintenance. Just go for it now!