Now, those times have gone when writers had to publish blogs for connecting with their fans. It can be explained by a survey that says that 75–80% of watchers prefer watching a live stream. Moreover, live stream has increased the watch time exponentially. There's an acute shortage of good live streaming apps for iPhone.
The 6 Best Live Streaming Apps for iPhone
1

Livestream

Rating = 4.2/5

This app is highly recommended for professional use i.e. for streaming in a meeting or a conference with your employees. The app has made many improvements and can give better results even with a shorter bandwidth. It doesn't need any introduction due to its worldwide usage.

Livestream app has improved and expanded its services for specific use by corporate, educational, and sports (entertainment) institutions.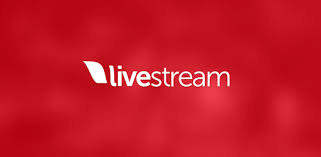 Features
1.It comes with an adaptive bitrate player.
2.It offers monetization of your video.
It is easier to use for common people.
It offers multi-camera feeds and pre-recorded streaming.
Drawbacks
Marketing campaigns can be done but are not recommended through this platform due to slow performance in case of a bug.
The uploading process can be time taking due to slow buffering.
Its pricing offers are very complex and they may not be much acceptable for an individual user.
There's a very serious problem with the customer support service.
Overall, this platform has gathered many users due to its plus points but still, it needs improvement in the above-mentioned sectors to compete with other live streaming apps for iPhone.
2

YouTube Live

Rating = 4.3/5

Youtube Live is assuredly the most popular and most used app for live streaming. The best factor that makes this app highly preferred is its owner, Google. It has proved to be very beneficial, especially for gaming channels. This app has competed and defeated all other rivals in this niche.

It's another popular use is for educational purposes. Most of the teachers who had less exposure to alternative products used it for online classes.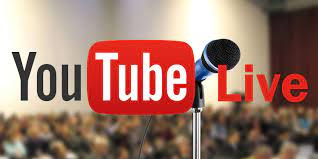 Features
Its most appreciable feature is its user interface. It provides a much neater and cleaner interface than others.
The customer support service is the best on this app.
You'll find this platform as a good option if you're a non-tech person.
The data privacy features make it a better option than other apps.
Drawbacks
It lacks some important extra features, for example, multi-camera streaming, background audios, and most essentially the pic-in-pic mode.
The internet quality can put a huge impact and your video quality can decrease massively due to changes in internet speed.
Your YouTube account can be banned without some solid reason.
The strict monetization policy is also a major drawback of this app.
Overall, it is a good and extremely easy-to-use platform but still, many improvements are needed to enhance the video quality. More tools should be added to facilitate streamers.
3

Facebook Live

Rating = 4.3/5

Facebook Live is also a very popular iOS live streaming app that owes its popularity due to its owner company, Facebook (now Meta). It has been a well-reputed app for many years. It is very easily accessible and this feature increases the viewership of Facebook live videos exponentially.

A Facebook live is more likely to get a higher number of views than other apps. It's extremely easy to operate this app for live streaming.

Features
The cost-effectiveness makes it a preferred platform for users. It's a free app.
It's a much useful platform for marketing purposes. A higher number of users can be much beneficial for brands.
Facebook lives are often easier to create because there's no need for editing and it is also a better platform for interaction with viewers.
Drawbacks
It also experiences drawbacks like YouTube like lack of useful tools, etc.
Copyright issues can prove to be much annoying for you.
The Facebook live app is more susceptible to glitches.
The increased number of Facebook users has increased piracy and account hacking risks.
The pros of Facebook live completely overcome its cons and it's a much better choice than other live streaming apps for iPhone. However, piracy and account hacking problems still need to be resolved.
4

Tiktok

Rating = 4.2/5

Tiktok Live has emerged as an extremely easy and popular app due to its appealing and attractive services. Its popularity can be indicated by the fact that it has surpassed Google in terms of popularity.

Previously, it was just an entertainment app but now following its popularity, TikTok has made many advancements to promote live streaming.

It has proved itself to be a goldmine for influencers. Its go live was included in 2019 and has gained many users in very little time.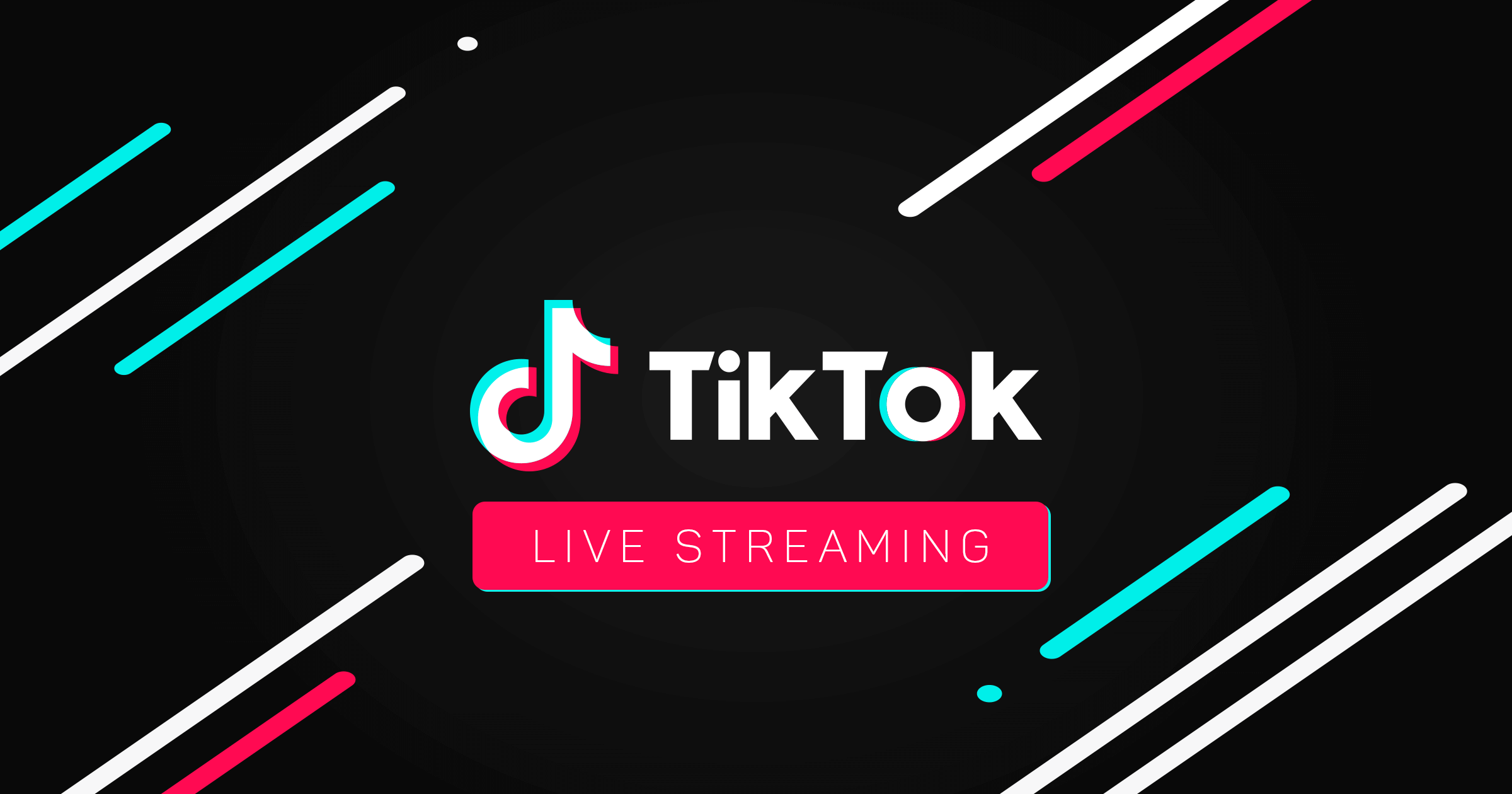 Features
The most useful and attractive features of TikTok live are the filters and other options for enhancing quality. These are extremely easy to use. This has gained TikTok an advantage over Facebook and YouTube.
The Q&A feature is a massive plus point. It allows a higher interaction among users and streamers.
The shorter length of videos ensures more creative content. It has massively increased the shopping and marketing usage of TikTok.
Drawbacks
Higher number of users contributes to increased cyberbullying or hate speech.
It has the same disadvantages as Facebook like many fake accounts and increases privacy risk.
The overuse of filters and hashtags in any video can be a negative point.
Tiktok live is a relatively new platform. It has gained many users in a lesser amount of time than other apps. Still, many improvements are needed to be done to improve the TikTok live like data privacy and better messaging facility.
5

Instagram Live

Rating = 4.6/5

Instagram Live is a very popular live stream for iPhone by Instagram. Its popularity can be estimated from the fact that almost 100 million people are its daily users.

It's one of the most widely used live streaming apps for iPhone. It's used by many celebrities to connect and interact with their fans. They have a lot of viewership than posts and stories. The increased use of Instagram Live for marketing purposes has enabled many social media marketers to enhance product visibility. It is a more preferred tool than posts and stories.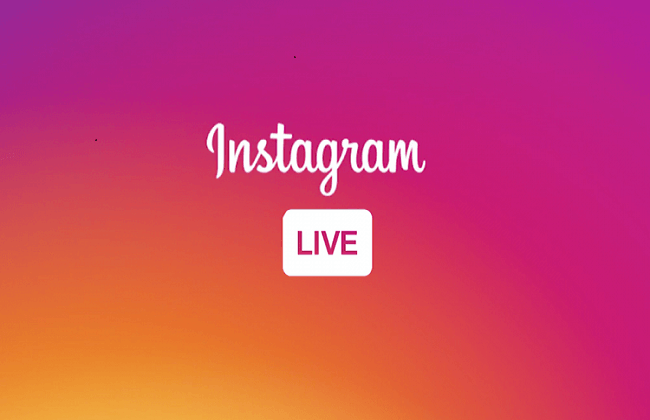 Features
Instagram has added a scheduling feature which is a massive plus point and an effective source of gaining more reach.
The interaction between users and live streamers has been made easy because they can easily send hearts and messages when you're live.
Instagram live is free to use and the increased variety of filters is also beneficial.
Drawbacks
The biggest drawback is that it doesn't store or save the video like Facebook.
An Instagram live session is observed to be more susceptible to glitches or errors due to internet connection.
The biggest drawback of Instagram live is the disappearance of the videos. It makes the platform very ineffective and useless for marketing, still, major brands use Instagram live for promoting their products.
6

Twitch

Rating = 4.3/5

Twitch Live is also one of these immensely popular live streaming platforms. Apart from other apps, this app specifically focuses on live streaming. Most of the usage is by gamers. Popular gaming channels generate a huge amount of revenue by displaying ads. Twitch provides gamers a platform for effective and good quality live streaming.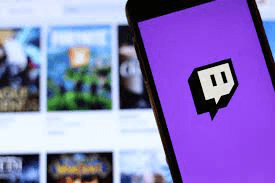 Features
Twitch introduced the "boost this stream" feature which is very useful for streamers.
In addition to displaying ads, you can introduce your subscription plan and sell many in-game products.
Drawbacks
Many people have reported that twitch contains a huge amount of adult content.
Many financial scams can occur at Twitch.
Moreover they don't provide a good user support service.
Twitch was good initially, but now many streamers on twitch prefer to stream adult content. Twitch needs to introduce many improvements to this problem.
Use iMyFone MirrorTo for Live Streaming
iMyFone MirrorTo is a fantastic live stream app which has been continuously delivering cost-effective and scam-free services in contrast to Twitch and other platforms. It has emerged as a competitor to these above-mentioned apps.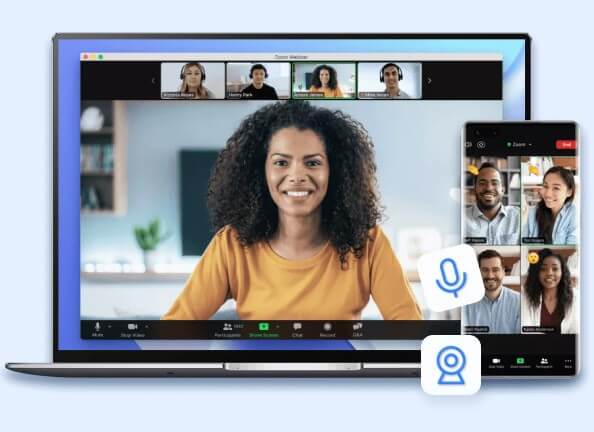 Features of MirrorTo
A good helper that can turn your phone or tablet into a second blackboard when you are having a meeting or teaching.
With high quality image and fluent connection you can easily live stream how you play your phone games with your friends.
Steps on How To Live Stream via MirrorTo
Step 1. Go to the toolbar and tap the stream buttonand select the option "To Live Streaming Platforms".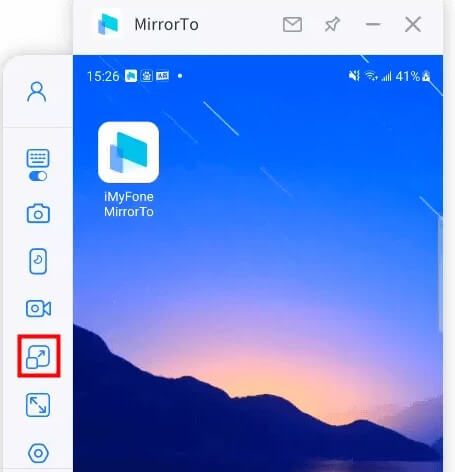 Step 2. If you're using YouTube live, click "Create", then "Go Live" and copy the stream code.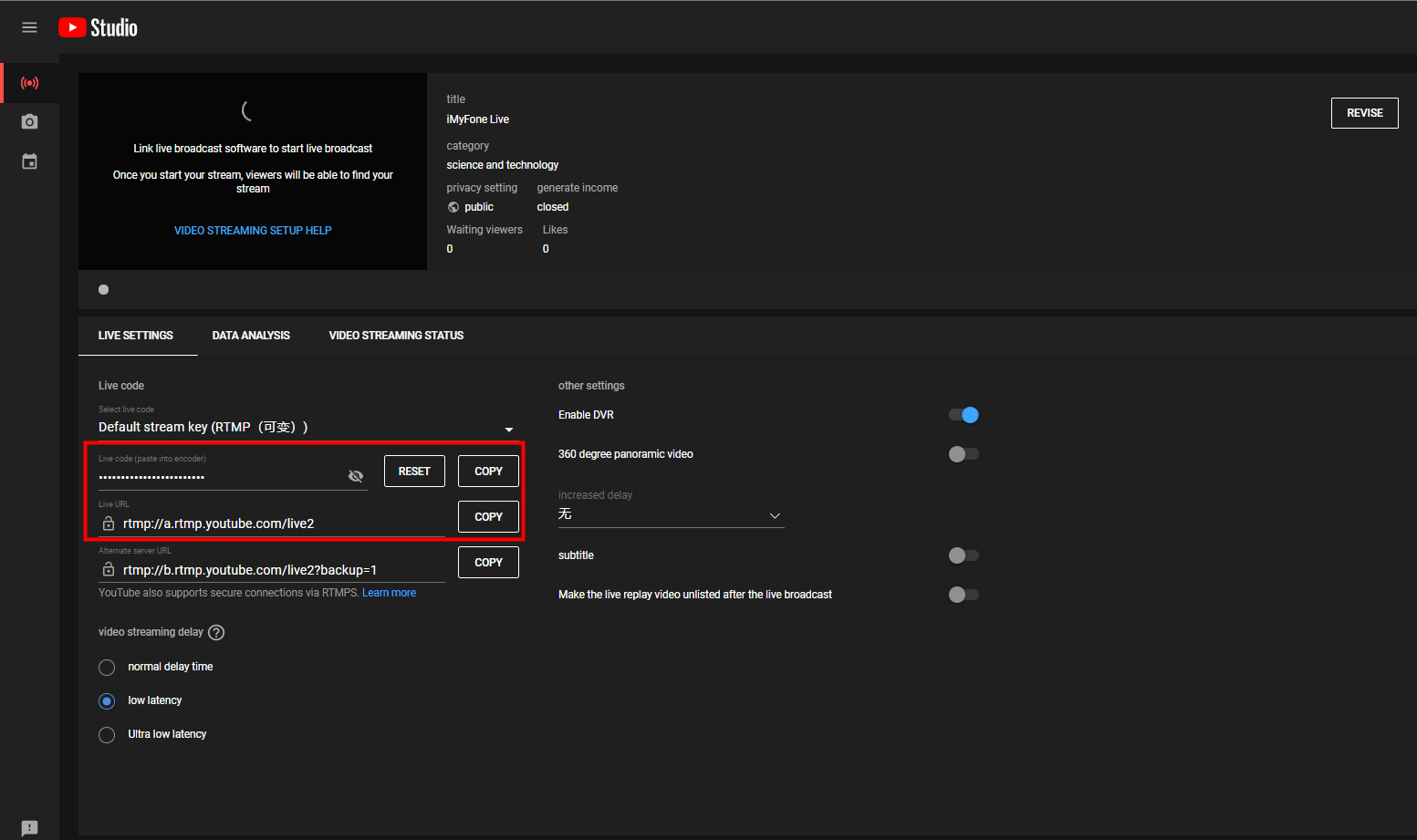 Step 3.Paste the stream code in the blank space.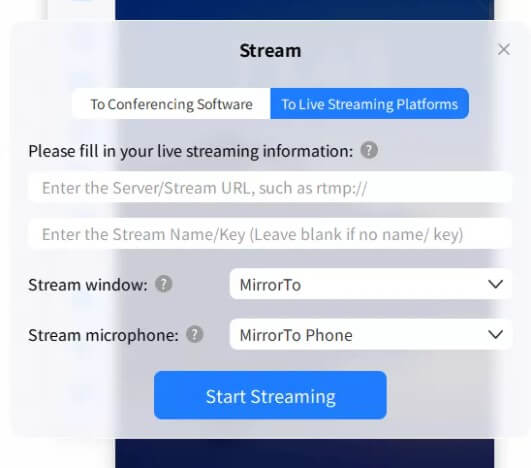 Step 4. Click the 'Start Streaming' option for a bug-free and excellent quality live stream.
Conclusion
All these apps have huge popularity all over the world. The ultimate reason is their services. Most of the above-mentioned apps especially
Youtube Live offer a good service regarding the quality of the live stream and also makes it easier for the streamer. However, the above-mentioned issues need to be resolved for enhancing the quality of services.
In contrast to all these live streaming apps for iPhone, iMyFone MirrorTo is very secure to use. It is highly recommended for low-spec iPhones. It's the ultimate solution to many bugs and lagging issues. You'll surely get a better user experience by using this app for live streaming.