We can't stay away from mobile as it has become a part of our life, but with a long time holding our phone, some problem may occur to our eyes. This is the reason why mirroring of mobile phones to TV becomes beneficial. So, the question is, how can I mirror my phone to my smart TV?
Don't worry! We have got everything you need to know about screen casting and creating a cross-device experience right here. We list some pratical methods below, you can choose the best suitable to you! Now, let's get started.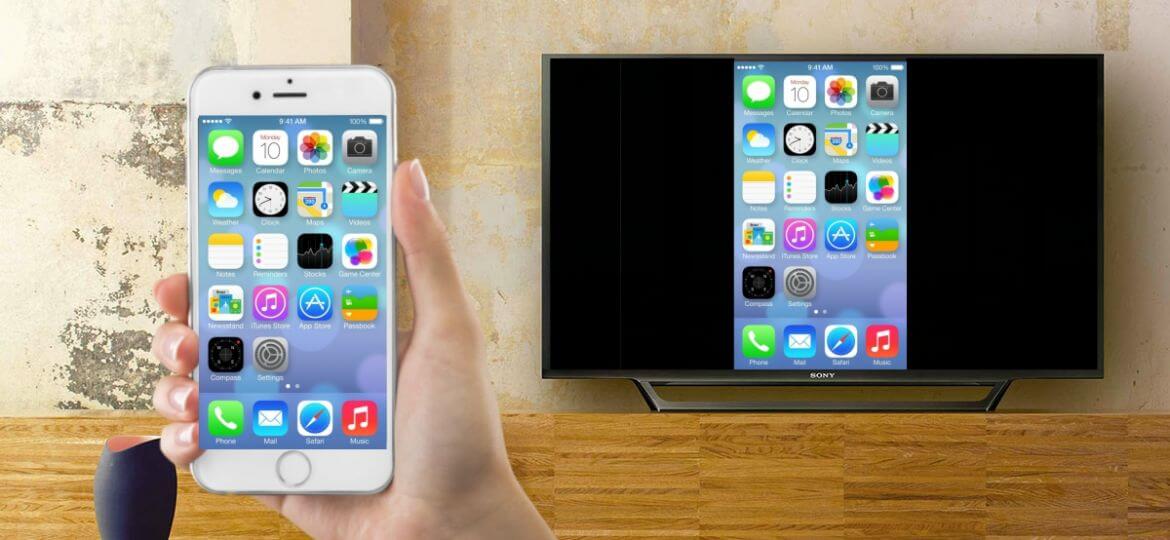 Method 1 - Connect the Phone to Your TV Wirelessly
If you are thinking about how to mirror iPhone to smart TV, opting for wireless methods can make it easy. Through this, you can do a lot ranging from streaming videos online to viewing images. Here are five different ways to cast your Android and iPhone devices on Tv.
1

Use Chromecast
Chromecast is a feature that aids in screen mirroring without using HDMI. Although Chromecast is unavailable for iPhone you can still use it with the assistance of third-party applications on the iPhone for free.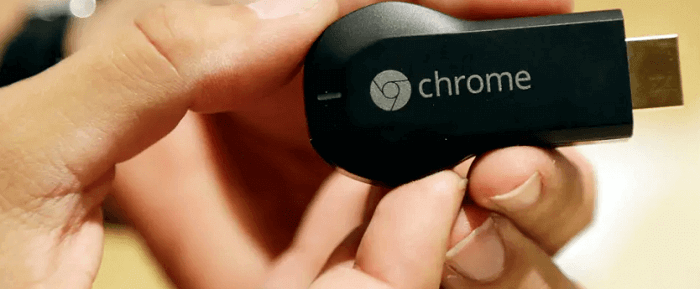 Let's see how to use Chromecast to mirror our phone!
Download Google Home App on your Android smartphone and ensure that your phone and the Tv have the same WIFI connection before proceeding to the next step.
Enable the "Cast My Screen" option in the Google Home App and select "Cast" on your device. Ensure that you have provided microphone permission on your device.
You can now mirror your screen and adjust the volume using your phone. You can stop casting anytime by selecting "Stop Casting".
---
2

Belkin Miracast
Belkin Miracast is available for Android devices, and you don't require a WIFI connection for casting your mobile screen on TV. In addition, Belkin Miracast also work with PC.
Just three step you can get into use of it!
Confirm that your TV has inbuilt mirror casting hardware.
Next, you have to enable "Miracast Display" on your TV, and then opt for the "Wireless Display" option on your Android device.
click on the "Select" option and choose your TV for mirroring.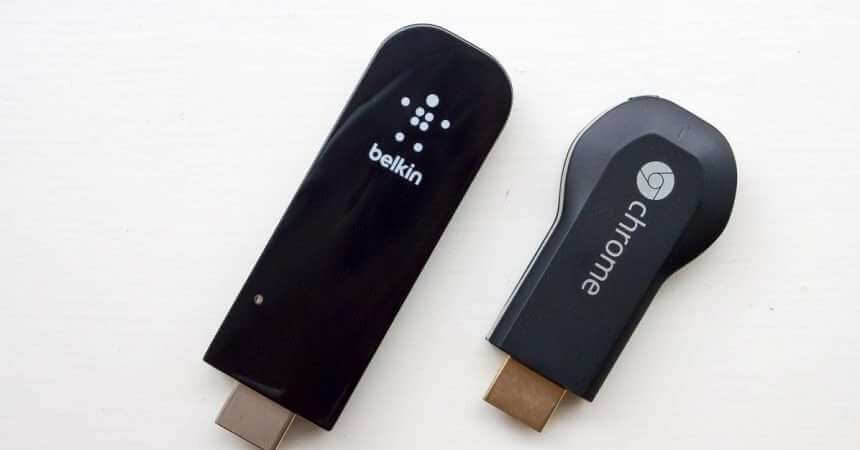 ---
3

Apple Airplay
Apple Airplay is a private app powered by Apple that helps in remote mirroring. With this feature, you can stream HD videos and listen to high-quality audio files from your TV. Airplay is one of the best solutions to the question of how to mirror iPhone to smart-Tv.
Let's see how it work below!
Before you connect your iPhone to your TV, you have to make sure that they use the same Internet connection. Now, you can swipe up on the screen and head to the "Control Center".
Select the "Airplay symbol" from your screen and choose your TV from the list. By using this feature, you can play anything from your phone on TV seamlessly.
Type the "Airplay password" and start mirroring.

---

4

Roku Streaming Stick

Even though Miracast iPhone is unavailable, you can rely upon Roku Streaming Stick to mirror your device's screen. It is compatible with Android and iPhone, where you can cast videos from 720p to High Definition range with ease.

The usage step as shown below:

Go to the "Control Center" by swiping down or up. It will vary based on your phone's settings and model. Now, you have to select the "Screen Mirroring" option.
Select the "Roku device" from your phone. Ensure that it is on and both these devices have the same network connection.
Enter the "Airplay code" visible on your Tv screen and select the "Okay" option. You can stop the casting by selecting the "Stop Mirroring" option on your iPhone.

---

5

Use Amazon Fire Stick

In addition to the methods mentioned above, you can also cast your mobile phone screen without any hassle by using the Amazon Fire Stick. With Android devices, you would require Miracast technology. For Apple, you can use the Airplay feature for that purpose.

With three uses step:

When it comes to mirroring for iPhone, search for the "Airscreen app" on the Amazon Fire Stick and then download it.
Click the Airplay icon on your phone.
Opt for the "Mirror Screen" option and connect your TV.

---

Method 2 - With the Use of Bluetooth

The method that use bluetooth to mirror your phone to TV:

Go to the "Setting" on your TV and look for "Bluetooth". Then search for your smartphone.
On your smartphone, switch on Bluetooth and connect it with your TV.
After pairing, you can cast videos or play audio files from your TV with ease.

Method 3 - Going Wired- Try MHL

Apart from wireless options, you can opt for wired methods to mirror your phone to TV. For this alternative method, you can use Mobile High Definition Link or MHL for projecting the screen. While using MHL, you have to ensure that your TV has an HDMI adaptor.

The simple step to help you use MHL

Frist, Connect the MHL cable to the HDMI adaptor on your TV. To provide power, you can either use the USB port or your phone's charger.
Connect the cable to your phone and switch on the TV. On your TV, select the HDMI option.
After that, your phone would automatically connect to your TV and is ready for mirroring.

Method 4 - Hook Up Your Phone Via USB

USB is yet another way to connect your phone to TV. Here, your phone will act as a storage device, and you can use it for playing videos or audio files.

The simple step to help you use USB to connect to you TV

Start by connecting your phone to the USB port in your TV.
Select the "File Transfer" option. Through this, you can cast your phone's screen on the TV.
Once completed mirroring, you can disconnect your phone from your TV manually.

Bonus Tips: Things You Must Know about Mirror Phone to TV

1

Which smartphones can I connect my TV?

You can use Android and iOS devices for screen mirroring. But, it would depend on the TV, your smartphone's model, and whether you opt for a wired or wireless connection.

---

2

Which connection is better wired or wireless?

Both these connections have their pros and cons. In a nutshell, wired connections offer higher bandwidth. When it comes to wireless connections, they are highly flexible to use.

---

3

Can I lock my phone's screen while mirroring?

It depends on the method of connection you are using. However, if you lock your phone or your phone goes to sleep, it won't be a problem in most cases. You can solve how do I mirror my phone to my smart TV even with the screen locked.

Tips

We have recommended several methods to mirror your phone to TV. Also, we have an easier way to mirror your phone on your computer--

iMyFone MirrorTo

. It is the best screen mirroring app on the market. It's easy to operate and has a high-quality definition. When using iMyFone MirrorTo to watch TV, you can have a stable connection without any delay between your phone and your computer. Still, with this app, you will have unprecedented viewing experience on computer than just on your phone. Have a nice try!

Conclusion

The method we talk above can help you mirror your phone to TV for free, each of them is very useful! Try now!