Everyone is suddenly catching Pokémon Go fever again in 2022. You might have heard several stories of individuals chasing Pokémon in bathrooms or offices in a mobile game called Pokémon Go. The essence of the game is to motivate you to move around in the real-world catching Pokémon. However, most people are unable to play Pokémon Go on their PC.
With this article, playing Pokémon Go with your PC using NoxPlayer has become much easier. It's obvious you can't and hate to miss any detail on how to play NoxPlayer Pokémon Go on Windows PC with NoxPlayer.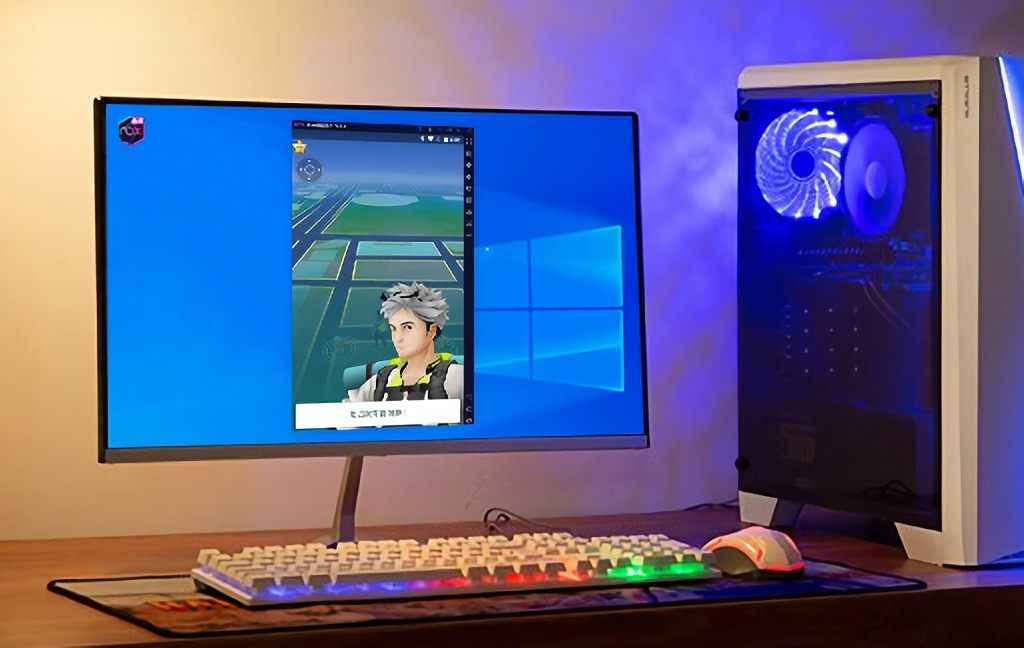 Part 1: How to Play Pokémon Go on Windows PC with NoxPlayer
Pokémon Go is an online multiplayer "augmented reality" (AR) game that utilizes your mobile phone's clock and GPS to detect your location and time in the game. This makes Pokémon "appear" near you (on your smartphone screen) in order for you to chase and catch it. With NoxPlayer, you can enjoyably play Pokémon Go on your PC with a mouse or gamepad and keyboard to grab and hold onto Pokémon! NoxPlayer app will allow you to emulate Android OS and run Pokémon Go on your PC.
Nox is an Android emulator developed for your personal computer. With Nox emulator Pokémon Go, you can emulate the Android OS and download Pokémon Go apk Nox. In addition to these tips discussed below on how to play the Bignox Pokémon Go on your Windows PC, you will surely enjoy Nox Pokémon Go after downloading and installing Pokémon Go using this Nox Pokémon Go download link.
Follow the Stpes to Play Pokémon Go on NoxPlayer
Download and install NoxPlayer.

Make sure you download the latest version of the NoxPlayer app on your PC to play Pokémon Go. After installation, launch the Nox app. From the interface, personalize your system settings to match your PC preferences and gaming settings. Hit the gear-like button at the top of the app and click "System Setting". Proceed to configure your options to tailor your needs.

Open "App Center".

Scroll down to find and download Pokémon Go.

Now you can play Pokémon Go with NoxPlayer.
Tips to Play Pokémon Go on NoxPlayer
Make use of a virtual location. It helps you move around the world and find more Pokémon as quickly as possible. As an example: Go to the toolbar, search for "V-loc". Input "New York" (or other place you want) in the search box. Choose anywhere in New York on the map in NoxPlayer, and you will locate Pokémon quickly.

It is recommended that you make use of the spin ball to defeat Pokémon in NoxPlayer Pokémon Go. Using the spinning ball improves the capture rate by 10% on average. This method involves rotating the ball quickly and clockwise or anti-clockwise before you throw the ball to the top right or top left.

Don't forget to make use of the virtual location and change the coordinates of the virtual location as much as you want and can. This makes you have a greater chance of meeting more Pokémon Go.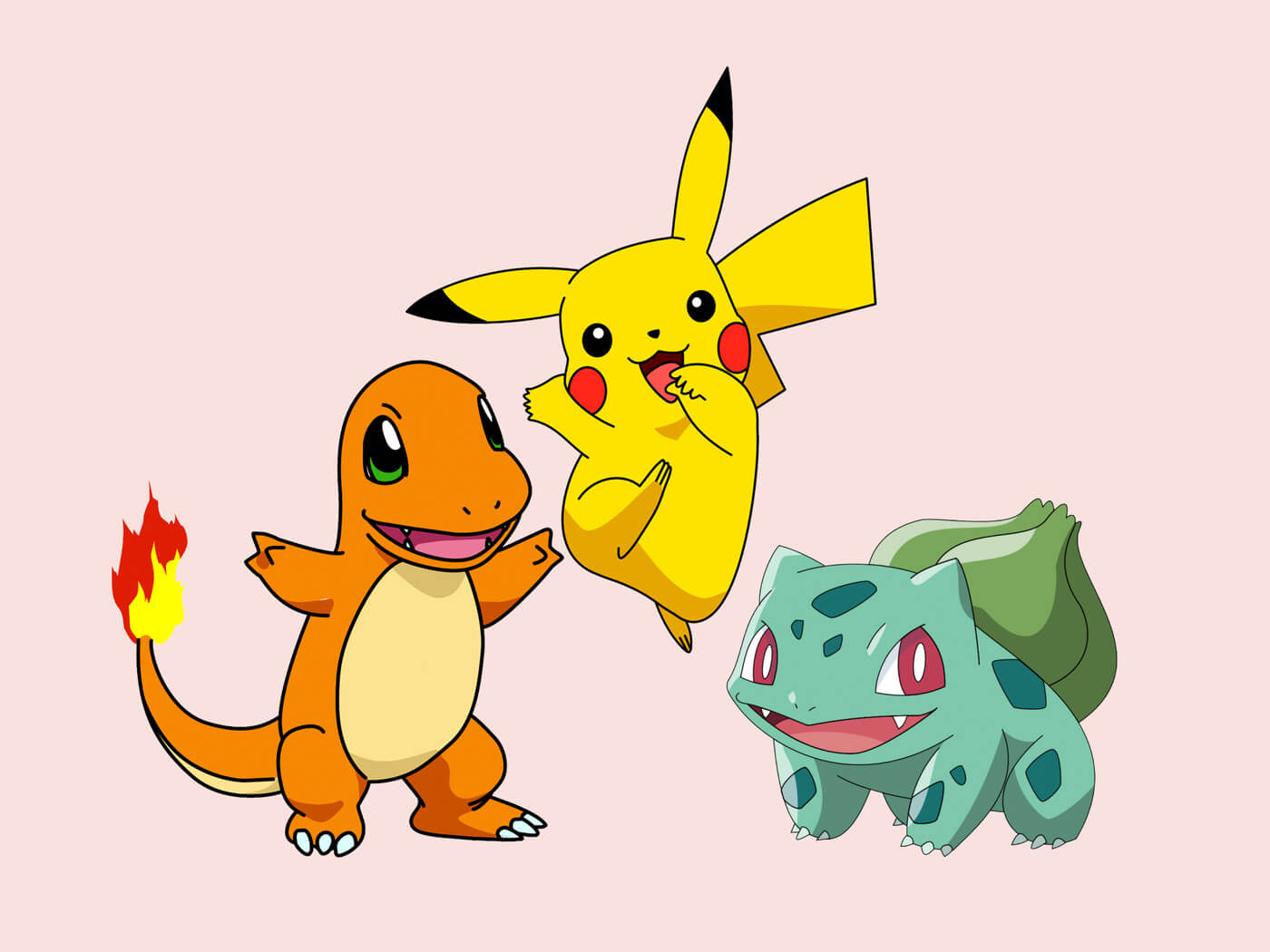 Part 2: NoxPlayer Alternatives to Play Pokémon Go on PC
With every passion in you to play for Pokémon Go, your hands don't need to be restricted on your small phone screen. You are to play Pokémon Go like a pro with total control of the game using your PC mouse and keyboard. iMyFone MirrorTo and MEmu are two alternatives to NoxPlayer for playing Pokémon Go on your PC. Read on and discover how to play Pokémon Go on your PC using both alternatives to Nox App Player Pokémon Go 2022.
1

iMyFone MirrorTo
iMyFone MirrorTo is the best alternative to NoxPlayer for playing Pokémon Go on your PC. iMyFone MirrorTo enable you to enjoy Android mobile games like Pokémon Go, Among Us, ARK: Survival Evolved on your PC. It provides an excellent display for a great gaming session by mirroring your phone screen to your PC. A full-size screen offers you a sense of liveliness and high-spiritedness when playing Pokémon Go on your PC. With iMyFone MirrorTo, game records will be saved automatically on your devices.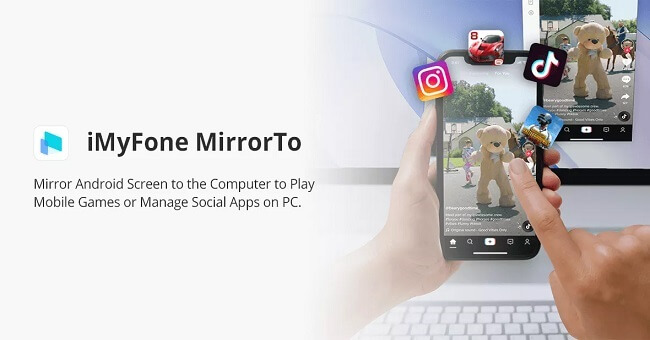 Main Features about MirrorTo
Cast and Share your Android and iOS devices' screens to your PC with ease.
Control your smartphone freely with a large screen from your PC and enjoy Pokémon Go. With a game keyboard (for Android useres), you can easily control your phone screen and get more advantages.
iMyFone MirrorTo Operation Steps
Step 1.Download the iMyFone MirrorTo app and install it on your PC.
Step 2.Connect both of your devices using a data cable. Then select Transfer files.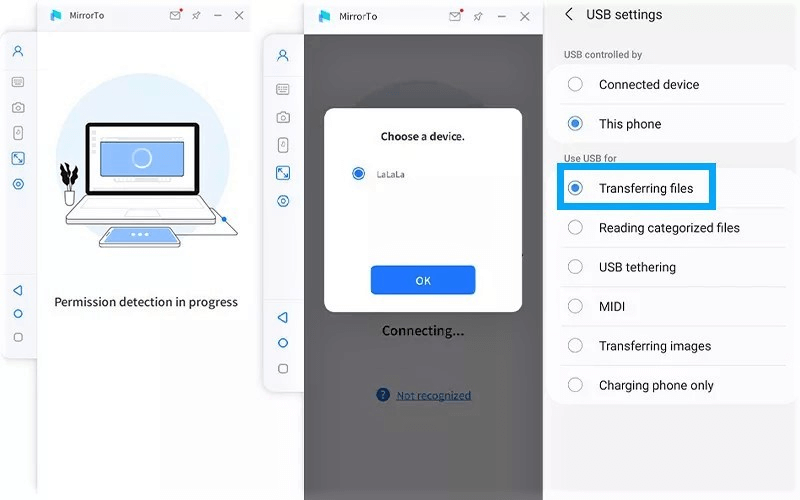 Step 3.Enable USB debugging as shown in the picture. Go to Settings > About Phone > Software Information. Then tap on Build Number 7 times.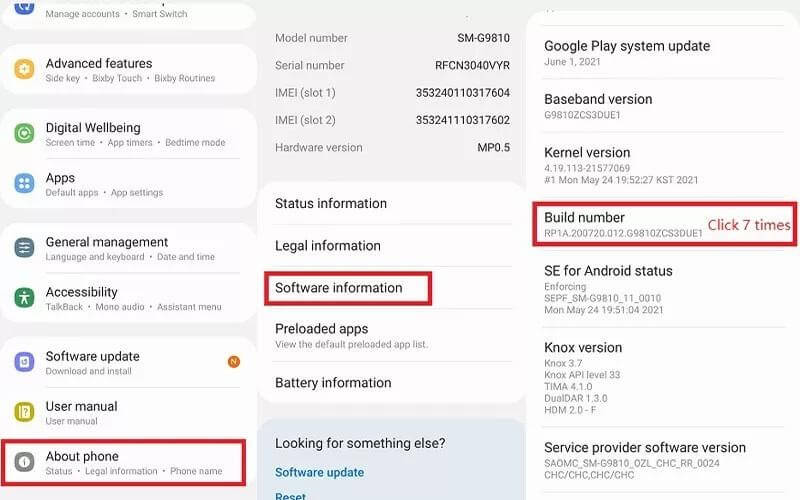 Step 4.You will get Developer Options after clicking on Build Number. Go to Developer Options. Slide right on the USB debugging option. A pop-up window will ask for access for USB debugging. Click on OK.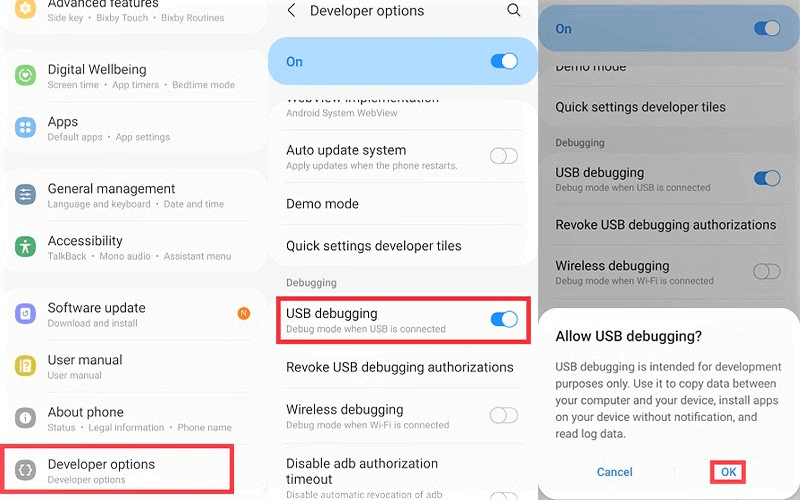 Step 5 Click on Turn On when the app asks for permission. Your phone screen will start mirroring on PC. You can control it from there using your keyboard. Now you can play Pokémon Go on PC.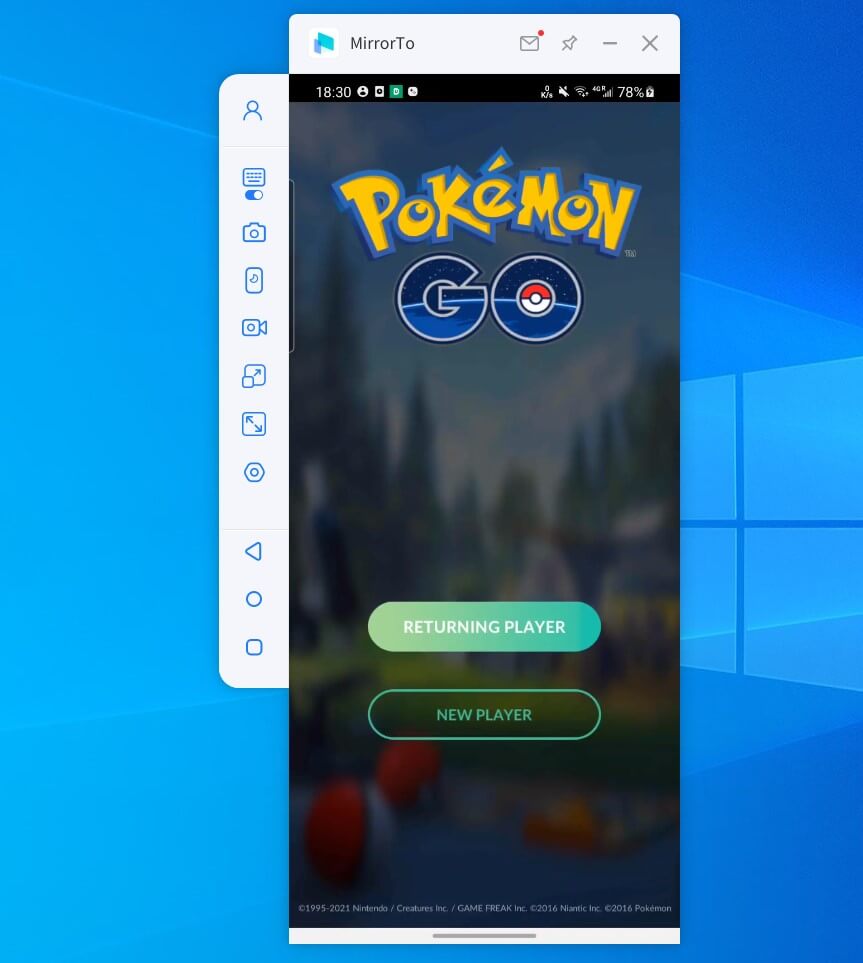 2

MEmu Play
MEmu Play is another alternative to NoxPlayer for playing Pokémon Go on your PC. It's one of the best Android emulators with an excellent Android gaming experience enjoyed by over 100 million people. The MEmu's virtualization technology enables you to easily play numerous Android games like Pokémon Go 2022 on your computer.

Features of MEmu
Larger screen with improved graphics; long duration with no mobile data or battery limitation.
Total support for key mapping for accurate control of your PC's gamepad or mouse and keyboard.
Multiple tasks or game accounts on a PC, one-time-only, with a Multi-Instance manager.
MEmu Play Operation Steps
Download the MEmu installer and complete the setup.
Launch MEmu and pen Google Play on your PC's desktop.
Search for Pokémon Go in the Google Play Store and download Pokémon Go and install the app.
After the installation is completed, click the game icon to begin.
Enjoy playing Pokémon Go on your PC.
Part 3: How to Change GPS Location In-Play Pokémon Go?
Pokémon Go encourages players to complete their game tasks outside. Nevertheless, with iMyFone AnyTo you can play Pokémon Go indoors. iMyFone AnyTo enables you to change your location Pokémon Go to anywhere in the world without having to jailbreak your phone. In addition, you can also simulate and control your movement at a customized speed in the game. What is more, you can look for specific coordinates as your destination which is very much useful in augmented reality (AR) games like Pokémon Go.
Watch Video Tutorial to Change GPS Location to Anywhere for Pokémon Go
Conclusion
It is time to start moving, looking forward to your real-world adventures! Let's GO and JOIN Pokémon Go Trainers across the world, searching for Pokémon; as they discover more about the world they live in! With iMyFone MirrorTo you can enjoy the best gaming experience while playing Pokémon Go on your PC with an option to change your GPS location using iMyFone AnyTo through the steps discussed in this article to catch many Pokémon to finish your Pokédex.