Pokemon Go is a fascinating game, and a lot of people love playing this game. However, sometimes, you can't download its latest update because the region you're currently living in doesn't support this game.
To overcome this problem, you can look for the Pokemon Go APK Mirror. It is a brilliant website that allows you to download the latest update of Pokemon Go.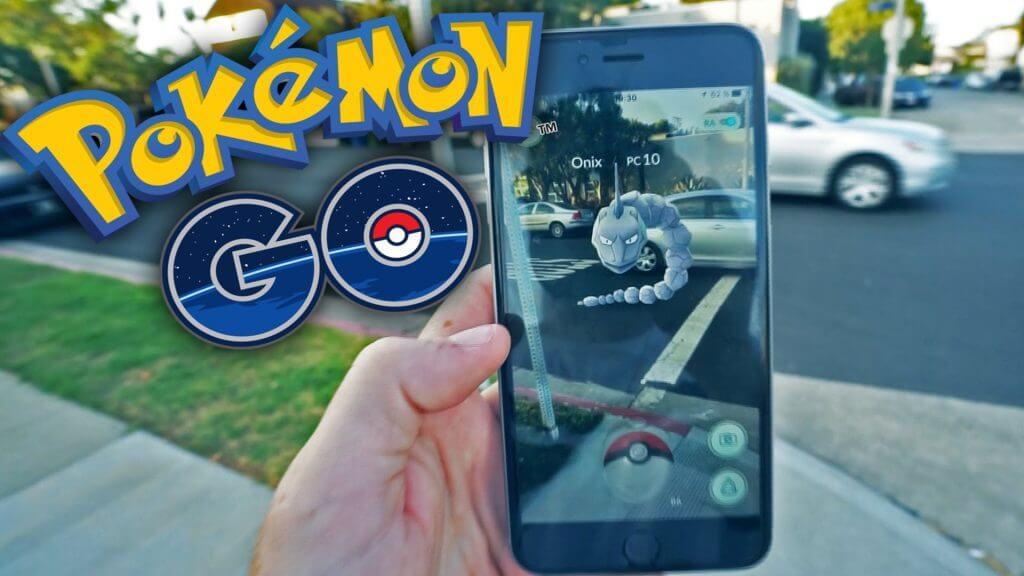 This article will tell you what APK is and how to use it. In addition, we also explore the ways to play Pokemon Go on PC.
Part 1: What is Pokémon Go APK Mirror?
It seems like a cheating program, but it isn't something that gives someone an unfair advantage. An Android Application Package or APK is nothing but a file format that allows you to install an Android app on your device. APK Mirror is a famous website that offers various versions of applications you'd like to download from here.
APK Mirror app is a huge thing to have when you can't get the updated versions of many applications. In that case, you can download the latest version of an application from APK Mirror. Sometimes, when a new update of a particular doesn't mean to be available in a specific region, APK Mirror can help you get that application.
Moreover, you'll also find various latest versions of Pokemon Go on the APK Mirror website when you couldn't find the newest update from the Play store.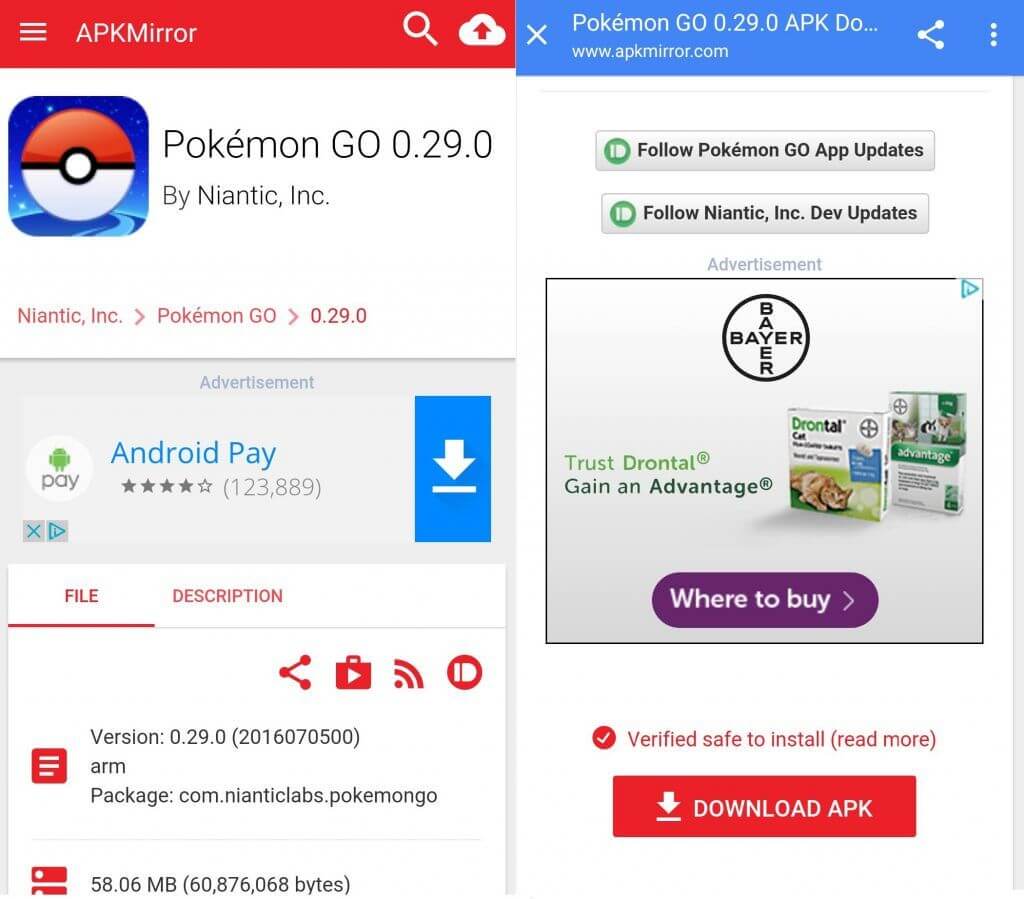 This process will ensure you don't miss anything fascinating. APK Mirror only hosts those Android applications that are free to download. Since it is associated with Niantic's terms of services, it is pretty safe to use in the device.
Part 2: How to Get Pokémon Go Samsung APK Mirror?
You can also download the latest version of Pokemon Go from the Samsung store. The app is fascinating and free to play. If you're using a smartphone, you can enjoy playing the game appropriately.
Meanwhile, you may face difficulty playing the game on a tablet. Moreover, you'll need a minimum of 2GB RAM on your device to play the Pokemon Go game. In addition, you also need to install the Andriod version of 4.4 to 7.0+ to make it easy to play this incredible game.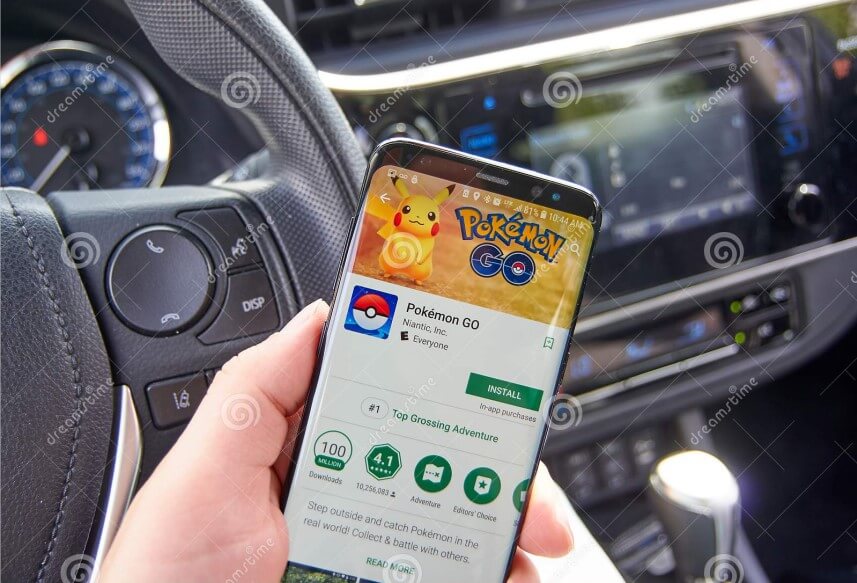 This game's compatibility is also not guaranteed for mobile devices with only Wi-Fi networks or without GPS capabilities.
It would help if you played the game when connected to a network to obtain accurate location information. Furthermore, the compatibility information can change at any time.
Here's the simple guide to download Pokemon Go APK Mirror on the Samsung store.
Step 1.Navigate to the Samsung store
First of all, you need to open Samsung Store and search for an application you've been looking for.
Step 2.Click it
After finding Pokemon Go, you need to hit the install button, and the application will be downloaded automatically.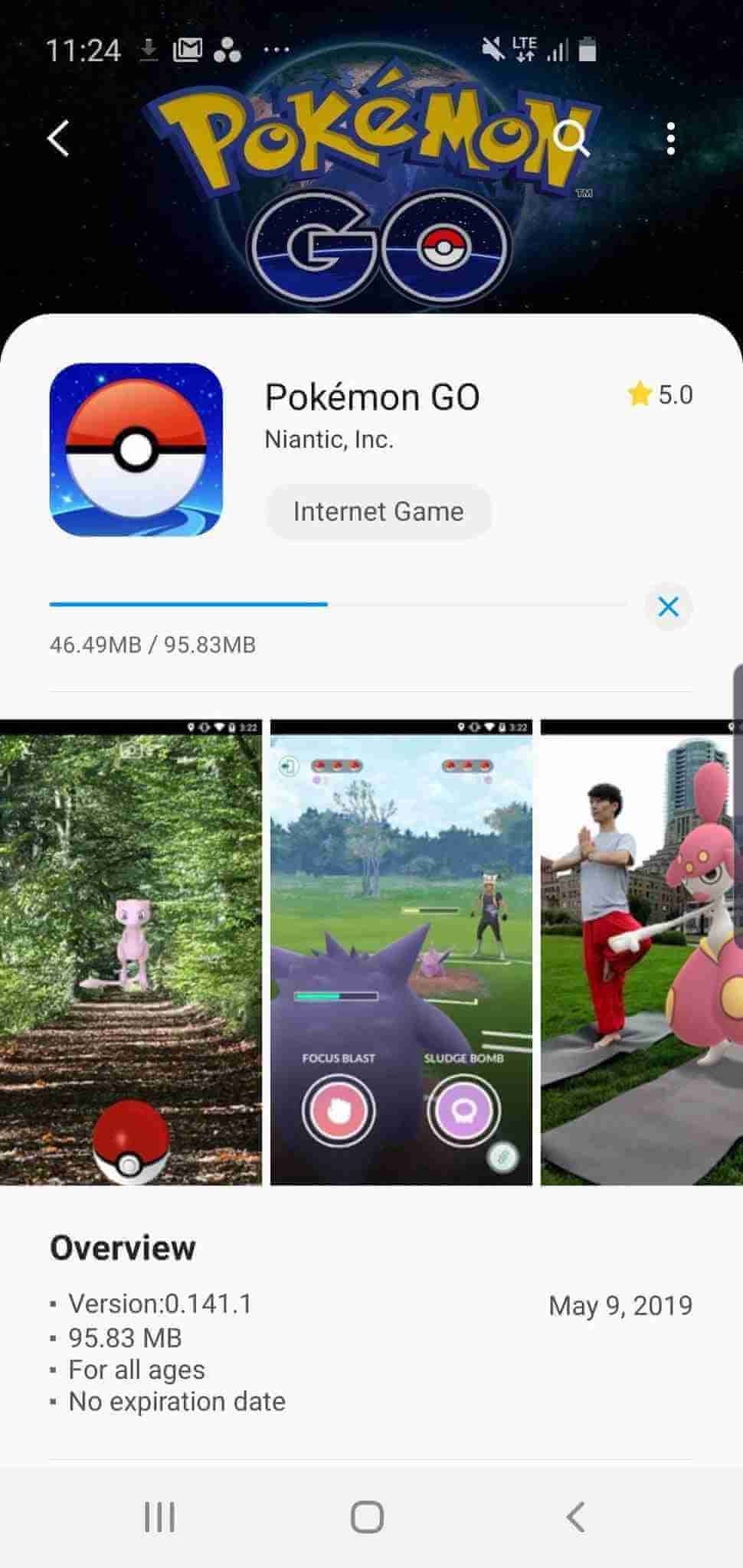 Part 3: 3 Solutions to Play Pokemon Go Mobile on PC
Although Pokemon Go is meant to be played on mobile devices, many people still prefer to play it on PC. Various reasons might force you to play it on your computer rather than a mobile device.
First, you can't play the game by moving all the time because the streets nowadays aren't safe to roam about freely.
Second, mobile devices don't possess the battery to bear the continuous impact of playing Pokemon Go for a long time. In this scenario, the PC option comes handy.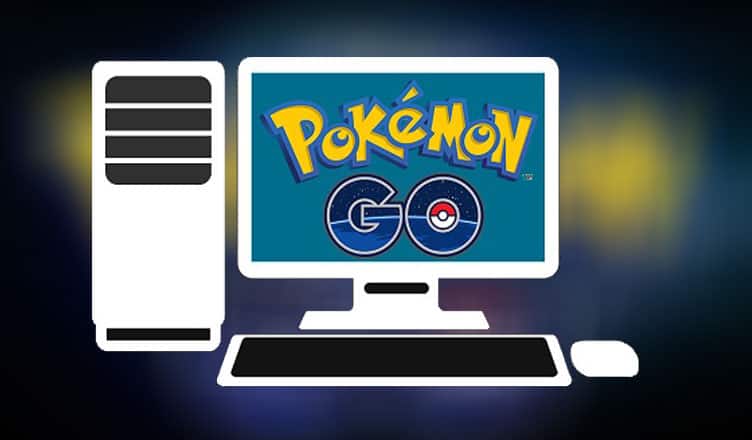 Here are three appropriate methods that can help you play Pokemon Go on PC.
1. Play Pokemon Go with Screen Mirroring app - iMyFone MirrorTo
Mirroring apps can help you enjoy the games on the big screen of your computer. If you want to play a game like Pokemon Go, you should acquire a mirroring app that can help you play the game without any interruption.
In this regard, iMyFone MirrorTo seems to be an ideal option for you. Besides offering a slick interface, MirrorTo allows the users to enjoy the experience in a fast manner. 
Main Features about iMyFone MirrorTo
Better controlling pokemon go game and you freely get score when playing the game.
When you work on the computer, or when watching a video, will not miss the phone information.
Realize the interactive operation of mobile phone and computer.
You can also record the contents of your phone on your computer at any time.
Support for most Android and iOS devices.
Step 1.Install MirrorTo
To download iMyFone MirrorTo, you need to search for its official website and download it straight away.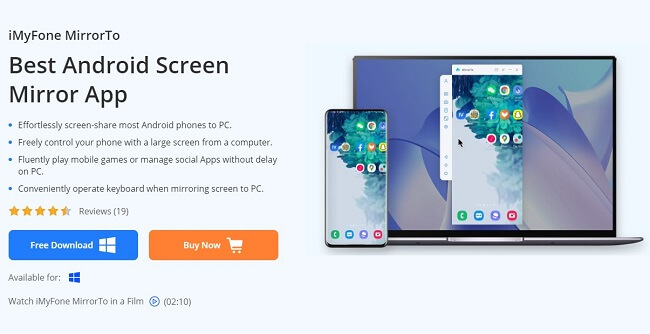 Next, you need to install the application on your PC and look to start the proceedings. After installing MirrorTo on PC, you need to launch it.
Step 2.Connect mobile device to PC via USB
Now, all you need to do is connect your mobile to your desktop with the help of a USB cable. Next, you need to click '' Transferring files'' after selecting the device.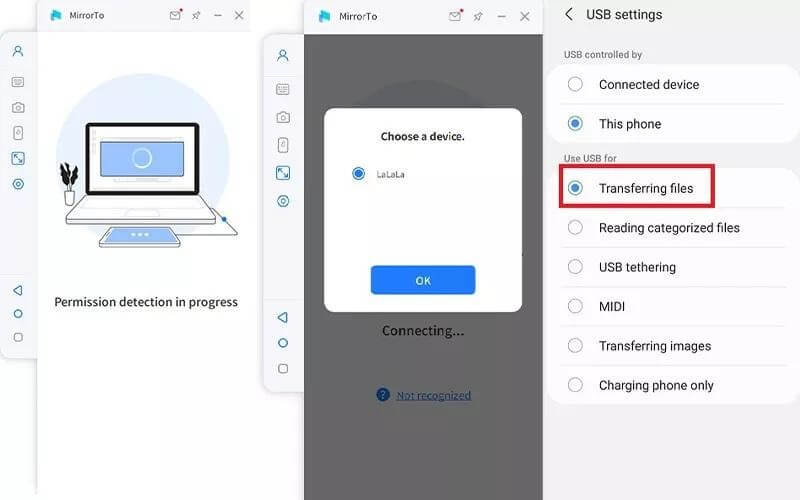 Step 3.Play Pokemon Go on PC
Since you can control your mobile through PC, start playing the Pokemon game after hitting an app's icon.
2. Play Pokemon Go with BlueStacks
BlueStacks is an ideal emulator to play Android games on PC. The stand-out aspect of this emulator is that it keeps things simple and helps you in every aspect. You can also play Pokemon Go on your PC after downloading the game using the BlueStacks emulator.
Let's check how to do it:
Step 1.Launch BlueStacks
To get Bluestack downloaded on your PC, you need to open its official website and hit the'' Download'' button option from there. Once you've downloaded it, install BlueStacks on your desktop.
After, you need to launch the application without a second invitation.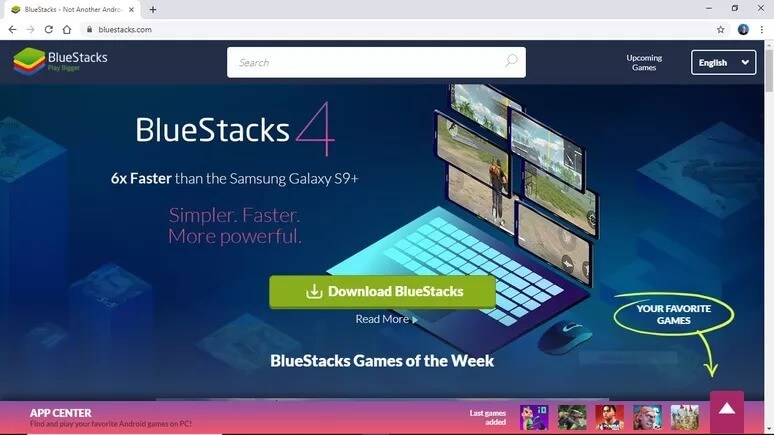 Step 2.Open Playstore
Playstore in Bluestack comes pre-installed, and you don't have to install it again. Instead, you only need to navigate to the Play store option.
Step 3.Search for Pokemon Go
After finding the Playstore home screen, you need to search for Pokemon Go there. Once the game appears, you need to download it from there.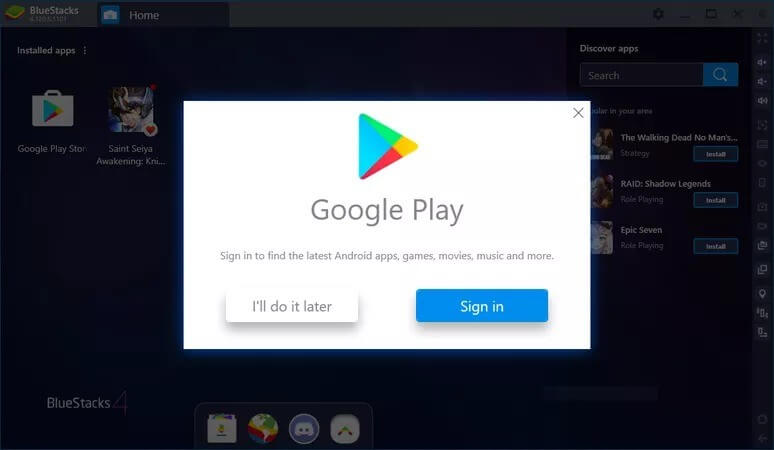 After installing Pokemon Go, you'll be able to play the game after opening it from Bluestacks's installed apps.
Pros
Allows you to download any Android app you want
Ability to run applications over the full screen
Cons
It can cover a lot of your memory storage
2. Play Pokemon Go with NoxPlayer
Like Bluestacks, Nox Player is also a worthy Android emulator that can serve your purpose of downloading and playing Pokemon Go on PC. It offers a pretty straightforward interface and can help you play the game effortlessly. You only need to install the NoxPlayer and launch it.
After, you need to find the Play store option and search for Pokemon Go. After you've seen it, install it and open it for playing.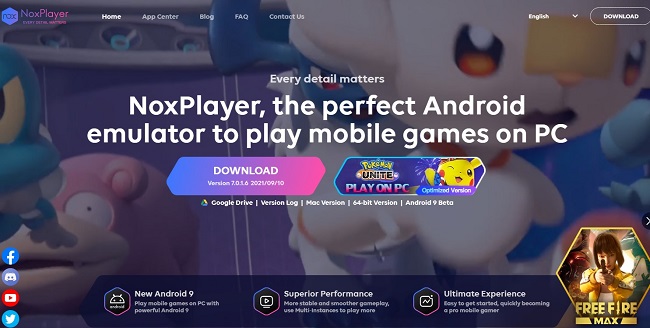 Pros
Easy to use
Works brilliantly on every system
Perfect for newbies
Cons
Needs Graphic Card of 1 GB
Part 4: Hot FAQs about Pokemon GO APK Mirror
1

Is using an APK against Pokémon GO's Terms of Service (ToS)?
APK Mirror sounds like an illegal option, but it isn't one. Many Pokemon Go users opt to install the latest version of the game from APK Mirror, and there is no harm in doing it. You can assume APK Mirror is a legal option because it comes under Niantic's terms of service.
---
2

How to install a Pokémon GO APK?   
Installing Pokemon Go APK is pretty simple. For this purpose, you need to set up your phone in the first place.
Before installing an APK file, you need to navigate to the Menu and open Security settings from there. After, you need to check Unknown Sources and allow the phone to permit the installation of the app from other sources.
After doing it, you need to navigate to APK Mirror and download the Pokemon Go game from there.
---
3

How can I play Pokemon on my PC without emulator 2022?  
You can play Pokemon Go on PC without acquiring services of any Android Emulator. For this purpose, you need to look for a third-party mirroring tool like iMyFone MirrorTo. You only need to connect the mobile device with a PC through MirrorTo, and you'd be ready to play the game on PC.
---
4

How can I play Pokémon on PC without moving?
 You can play Pokemon Go on PC without moving. For this, you only need to make the game think you're moving. In this regard, changing the GPS location will be pretty helpful. You can opt to go for iMyFone AnyTo for changing your location in Pokemon. You can set the GPS location of any place you want.
Conclusion
APK Mirror website helps you to get the latest version of Pokemon without any fuss. It is entirely safe and ethical to download and play Pokemon Go through APK Mirror.
At the same time, you can also try a new method iMyFone MirrorTo for playing Pokemon Go on PC, which can let you play any game on your phone directly with the screen, and control your phone's interface with the keyboard and mouse. It is a third-party program that helps you to enjoy Pokemon Go in a more befitting manner.