Indeed, Spotify is one of the most popular audio streaming services. Many people all over the world use this amazing app to discover new music tracks. At the same time, many of them often ask how to use Spotify on PC. Though there are many ways to use Spotify premium on PC, you need to choose the most suitable, safest one.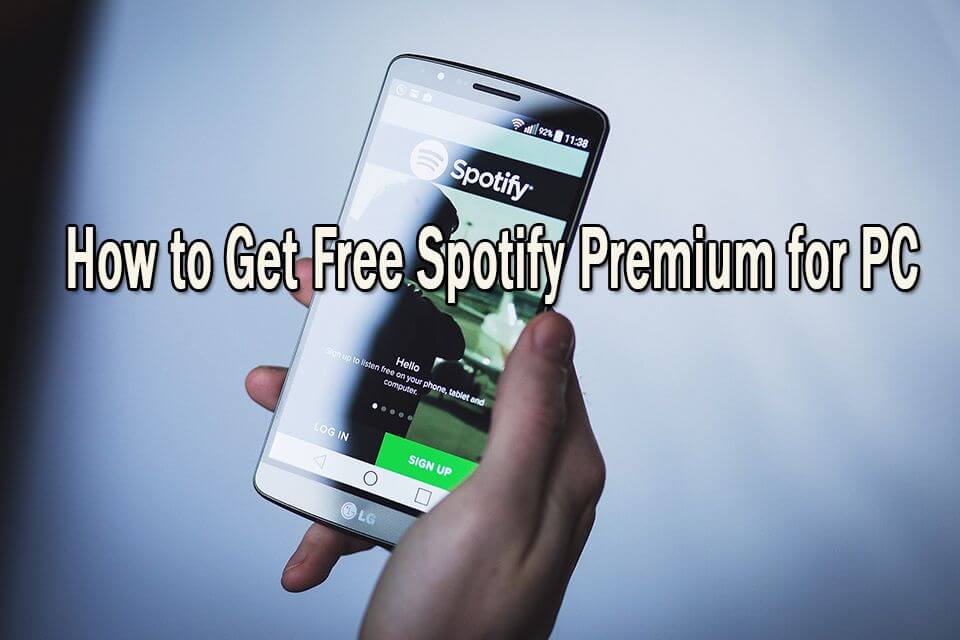 In this guide, we will discuss four of the best ways to get a Spotify PC.
Part 1: How to Get Spotify on PC?
There are several ways to get Spotify for PC. In this section, we have listed some ways to get Spotify Windows 10.
1. Get Spotify for PC through a Web Player
Spotify comes up with its web player version to help you use the online music streaming platform. You can use Spotify Web Player in easy and simple steps. Here is how to use Spotify using a Web Player.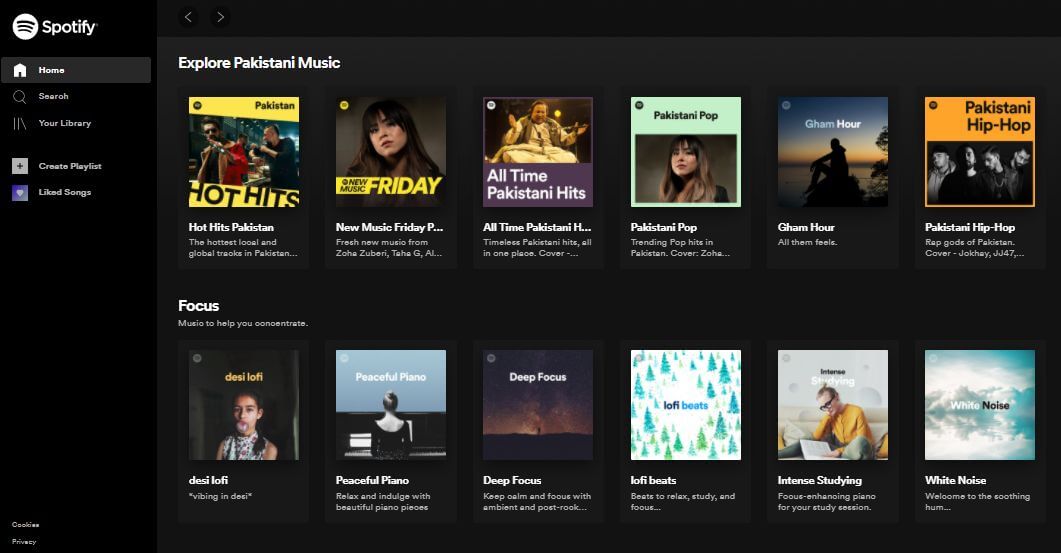 Step 1.Firstly, you need to go to the web player from the browser. Know that it is available on mobile, tablet and desktop.
Step 2.In the next step, you will need to sign in or create a new account. If you do not have an account, make sure to sign up and enter the required details.
Step 3.Once you have created an account, you can log in with your details. After that, you can start exploring a range of music tracks. It will recommend music and podcasts depending on your search history and preferences.
2. Get Spotify on PC by Microsoft Store
The official Spotify app for PC needed to be downloaded from its website. Nowadays, it is available on Microsoft office as a modern Windows 10 app. In other words, you can get the Spotify app from the Microsoft Store.
When you download Spotify from Microsoft Store, it offers automatic download updates. So, you can ensure your app is up-to-date at all times.
Here is how you can get the Spotify app using Microsoft Store:
Step 1.First, go to the Microsoft Store app from your Start menu.
Step 2.In the Microsoft Store's search bar, type Spotify and then tap Enter on your keyboard.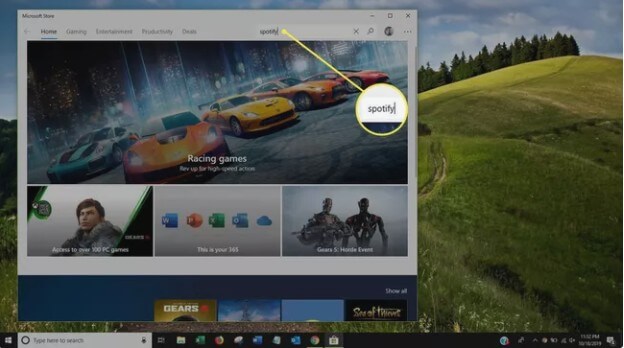 Step 3.As a result of your search, a variety of apps will be shown to you. All you have is to choose the green icon named Spotify Music.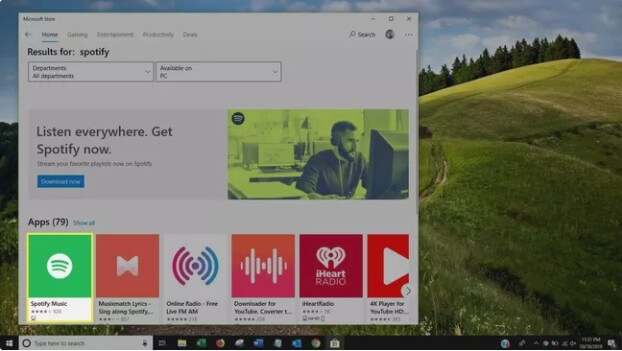 Step 4.A store page will appear where you will have to download the Spotify app Windows 10.
Step 5.The installation process will start automatically. Note that installation should take only a few minutes.
3. Screen Mirroring App – iMyFone MirrorTo
If you want to use Spotify on PC, the best screen mirroring app can help control phone from the desktop. iMyFone MirrorTo enables you to enjoy Spotify on a bigger screen. All you need is to follow a few basic steps, such as:
Step 1.In the first step, you need to launch iMyFone MirrorTo on your computer. To do this, make sure to download and install the app.
Step 2.Connect your device using a USB cable. It will show you the option "Transfer Files" for a connection.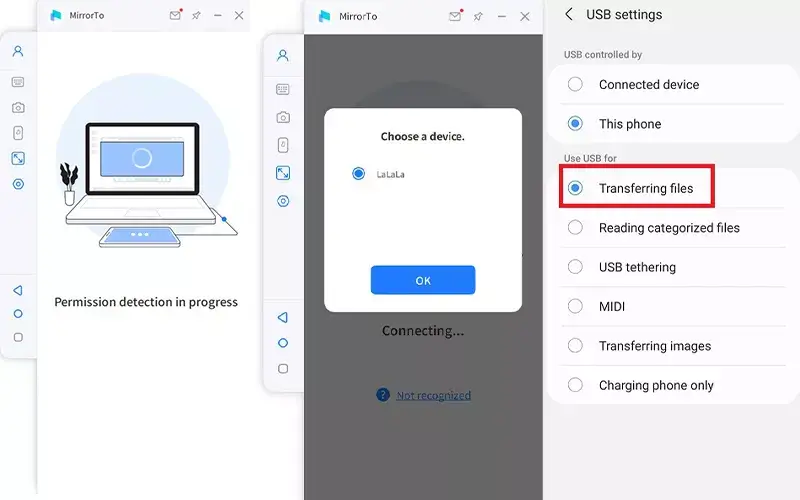 Step 3.In the next step, make sure to enable the USB debugging option on your Android device.
Step 4.Once you have enabled USB debugging, the last step requires you to give permission to the app. Doing so will automatically download its apk on your Android device.
Step 5.Open Spotify on your device and start enjoying it with the keyboard and mouse.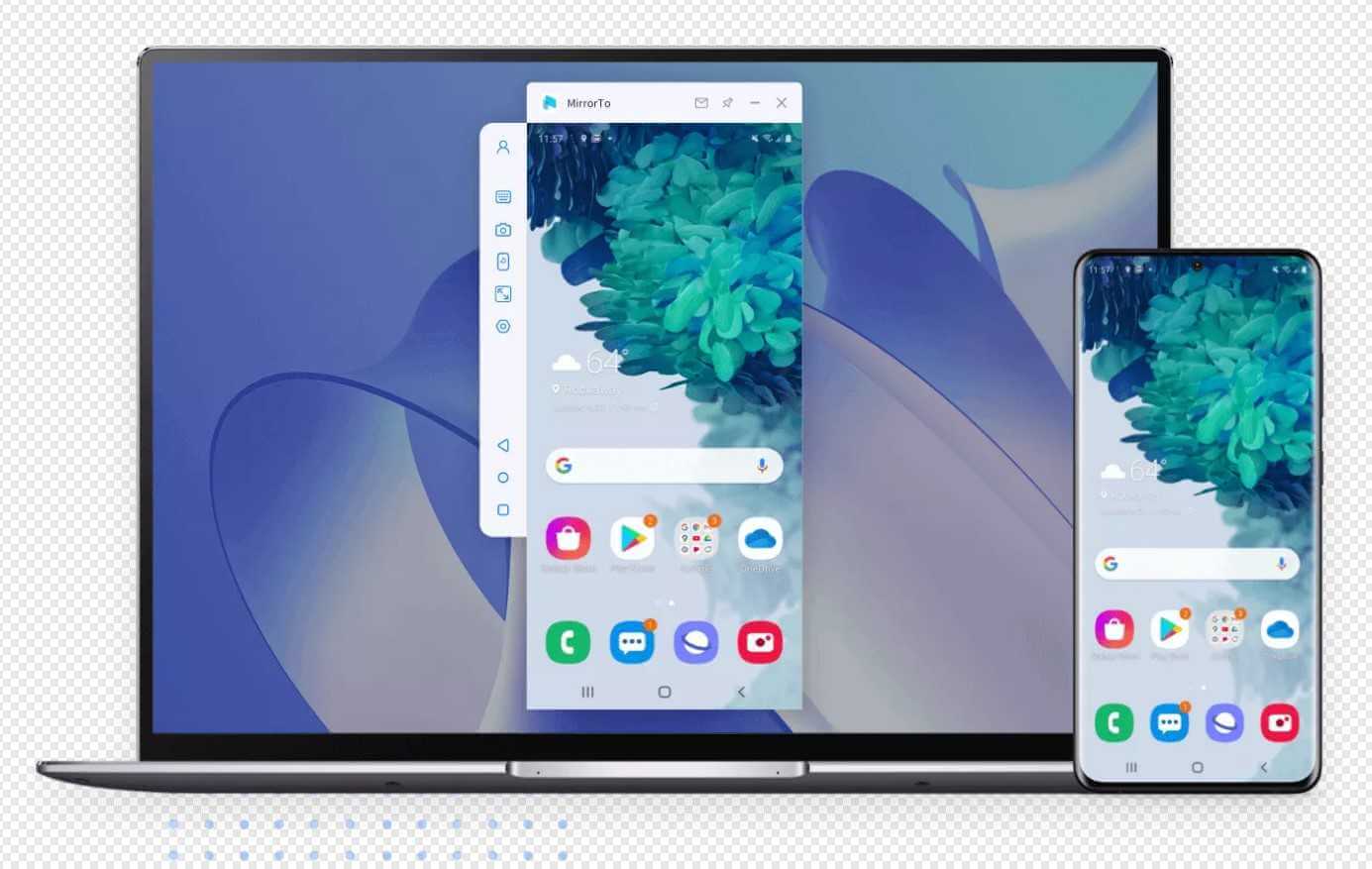 4. Android Emulator – NoxPlayer
Do you want to listen to your favorite music tracks? NoxPlayer is the best android emulator that lets you enjoy mobile games and music on PC. Here is how to get Spotify with NoxPlayer:
Install NoxPlayer Android Emulator on your PC.
Sign in to your Google account.
Then, search and install Spotify from Google Play Store / App Center.
Alternatively, NoxPlayer also provides drag-and-drop functionality. You can download the apk file and use the drag-and-drop feature to install Spotify automatically. It allows you to download any file with just a few clicks.
Part 2: How to Fix Spotify App for PC Not Responding on Windows 10?
If the Spotify app for PC is not responding, there are several ways to resolve the issue. Many Spotify users encounter such problems on Windows and Mac. In this section, we will suggest some of the best solutions. Let's get started.
1

Reboot your PC
It is one of the best solutions for the Spotify app not working on Windows 10. Rebooting your PC may resolve errors. Also, it is the easiest way to resolve such problems. It lets you troubleshoot the problem effortlessly. Here is how to reboot your device:
If you are a Windows user, click "Windows" icon and choose Restart.
On a Mac, make sure to tap "Apple" icon and select Restart.
As you can see, rebooting the PC is very simple on both Windows and Mac.
2

Using the Windows Task Manager
Sometimes, the Spotify computer continues to run even after you close the app. It means the app never closes properly. It might cause problems when you try to use the app next time. For example, the system may crash when you restart the app. That's simply because the app is already running. So, you can resolve such an issue using the Windows Task Manager.
Press Ctrl + Alt + Del and select Task Manager.
Go to Spotify under "Process" tab.
Make sure to select 'End Process' by clicking the Spotify icon.

Now, try restarting your computer to check if the problem is resolved.
3

Reinstalling Spotify
If none of the above solutions works, make sure to reinstall the Spotify windows. It may solve the problem immediately. All you need is to follow a few steps to perform the reinstallation process.
First, make sure to uninstall the Spotify app. Right-click on the app to select this option.
Open the file explorer by pressing the Windows key + E on the keyboard.
After that, you will need to delete the Spotify folder. If you are unable to see AppData, make sure to right-click on Quick access and choose Options. Tap on the hidden files, folders, and drives option to see the hidden folder named AppData.
In the last step, reinstall the Spotify app from the Microsoft Store.
4

Use iMyFone MirrorTo
Using iMyFone MirrorTo is the recommended solution to get Spotify free PC. It allows you to mirror your Android device on a desktop. So, you can use Spotify to enjoy mobile games and your favorite tracks without any hassle. iMyFone MirrorTo offers seamless integration to help you make the most of your mobile Spotify app.
Part 3: How to Declutter Your Spotify App on PC?
All you need is to declutter the Spotify app to let it recommend new tracks and artists. It is a great idea to declutter your Spotify and start afresh.
Remove Liked Songs
Of course, every one of us tends to like a new song that catches our attention. It is the best way to include that hit song in our list rather than remembering its name. However, there comes a day when this song no longer amuses us. Remember, liking a sign can clutter the Spotify app. As you lose interest over time, that song continues to clutter the app. So, the best way is to remove liked songs.
Delete Playlists You Don't Listen To
Want to declutter the Spotify premium PC? Deleting playlists you don't listen to is one of the best solutions so far. Instead of keeping those old playlists, make sure to delete them right away.
Unfollow Artists You Don't Interact With
No doubt, following artists is the best way to keep up to date with your favorite bands. But, not every artist is worth following forever. It means you need to get rid of artists and users you no longer interact with. As a result, it can help declutter your Spotify app for PC.
Part 4: Hot FAQs You Should Know about Spotify PC
1

How to fix Spotify desktop app that runs slowly?
It is one of the common issues with the Spotify desktop app for PC. Over time, the app takes minutes to load one playlist. Fortunately, you can simply resolve this issue by clearing out the cache files. Also, make sure to set a configuration setting to cap the cache size to not bloat.
---
2

How to fix the Spotify Black Screen issue?
Are you facing Spotify black screen issue? Here is how to resolve it:
First of all, uninstall the app and clear out all the cache files.
Make sure to reinstall it from the Microsoft Store.
Try to run the app as Administrator.
---
3

Is Spotify available for Windows 7?
Do you want to get Spotify Windows 7? It is available for Windows 7 or above. Remember, you can download Spotify for both Windows and Mac.
---
4

How to remove Ads from Spotify on PC?
If you want to remove ads from Spotify, look no further than the Spotify Ad Remover. It is the best tool to remove ads from Spotify. All you have is to run the app from the administrator's account. Tap the block button to remove unwanted apps on the app.
Conclusion
This article has provided a detailed guide on using Spotify PC. As discussed, you can get Spotify using Web Player, Microsoft Store, iMyFone MirrorTo, and Android Emulator.
Using a screen mirroring app is new and convenient way to get Spotify on PC. This is where iMyFone MirrorTo comes in handy. It is the best screen mirroring app to use your mobile programs on PC effortlessly.