Got a new iPhone 12? It's time to move your old data to the new iPhone!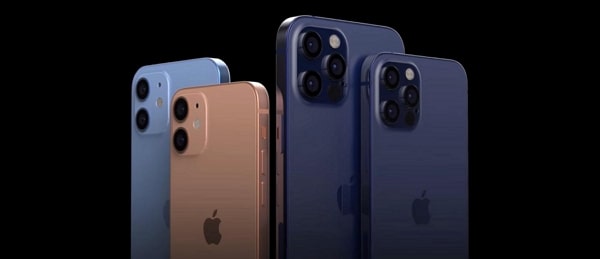 However, we have been hearing a lot of people saying their Move to iOS Not Connecting to iPhone. This is one of the most annoying things that happen after you buy a new phone. The old device is not able to connect with your new iPhone and that surely makes you feel troubled as the data on the old phone is very important in certain ways. Getting this data back is important and in this article, you will learn all the possible ways that you can try to connect your devices and get Move to iOS working again.
Part 1. Different Ways to Solve the 'Move to iOS Not Connecting' Problem
There are ample tips and tricks that you can implement and thereafter check if Move to iOS is working or not. Let's go through all those tips step by step and see which one works for you.
1. Check internet connection
If you are in the process of transferring your old data to the new iPhone, then please make sure you are on a stable internet connection. Be it Wi-Fi or the cellular internet it should be working on both the devices while you are going on the process.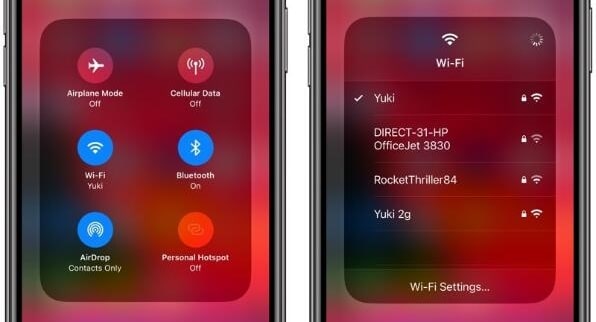 2. Check the Android network settings
There are instances when this might be the blocker in your connection, you can easily check it through your Android settings. Go to Settings and switch off the Smart Network Switch option there.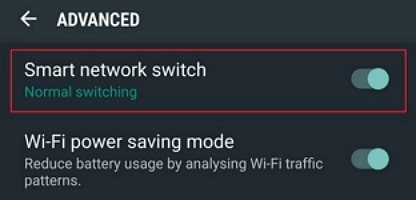 3. Take help from Airplane Mode
Turn on the airplane mode and then tap on Wi-Fi on the slider options on your Android. This method also solves the problem for many users.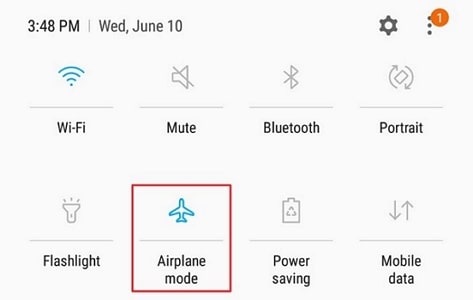 4. Try restarting the device
If Move to iOS still cannot connect with your device, then you can try out the universal tip that works in most of the cases. Restart the devices and start the process from connecting with a stable internet connection.

Part 2. Move to iOS Alternatives When It's Still Not Connecting
There are few solutions that you can try out if your Move to iOS is not connecting. However, if you are still stuck and couldn't find any solution then there is another method – using alternatives of Move to iOS.
Yes, it sounds crazy sometimes because you have been used to Move to iOS for such data transitions but that is not working for you. In this case, we are going to provide you with all the relevant alternatives to help you get your data on the new iPhone.
1. For most types of file transfer replacing Move to iOS
Dropbox is an application that is widely used to transfer or sync data online or from device to device. You can easily use it to transfer your Android data to iPhone if that's below 2GB because after crossing the limit you would need to buy a paid version.
Fast file transfer works on Wi-Fi to transfer large files from Android to iOS. It's much more reliable and faster than Bluetooth data transfer. You can also log in to the Wi-Fi network using iPhone to transfer your files.

2. For specific data transfer which Move to iOS cannot do
iTransor Pro provides a one-stop solution to transfer all your phone data including WhatsApp from Samsung/Huawei to iPhone. Be it contacts, messages, WhatsApp chat history, photos, or even videos, you can transfer them all from Android to iPhone easily without any problem. Note that Move to iOS won't allow you to transfer any app data from Android to iPhone.
Sharable is completely free and it could be used like to share contacts, texts and audios on a Wi-Fi network. You can transfer your data to any device and it is compatible with Mac, iOS, Windows and Android. This could be the best app that you can use to transfer your audios from Android to iPhone.
Instashare is a multi-platform app that could be used to transfer audio, video, text and contacts from Android to iOS. This app is very easy to use and you can easily transfer your data with the free mobile version.
Feem is another good app that allows you to transfer audios, videos and contacts as fast as possible. You just need to enter the name of the phone to which you want to transfer the data. You can download the app on both the devices and shift your data from Android to iOS very easily.

3. For Large number of photo transfer to outperform Move to iOS
Wi-Fi photo transfer is a great tool to transfer data from Android to iOS. It would help you in transferring a huge amount of photos and videos from one device to another. If you only have photos and videos to transfer then this tool would be your best friend for sure.
The wireless transfer app is built up to work on different platforms like Android to iOS, iOS to iOS, iOS to Mac, and Mac to iOS. You can easily transfer your photos through this app and the best part is that it would always keep your metadata safe in case you want to preview what you have transferred earlier.
Image Transfer would allow you to transfer images stored on your phone without any USB connection or PC. You only need to turn on the Wi-Fi on the device and execute the transfer of images stored on your Android.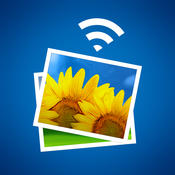 So, you have got the best alternatives if your Move to iOS is not connecting and you are not able to transfer your data from an old Android to the new iPhone. Connection problems are common but we have a solution to everything.  These alternatives have all the preferred data types and their transfer sources.
---
Conclusion
In this article, we talked about the Move to iOS connection problem that would not let you transfer data to the new iPhone device. However, according to certain data types we always have alternatives that support specific data types like photos, videos, emails, text, audio, and even WhatsApp. You can utilize them and transfer your data easily without any connection problem.